Posts

61

Joined

Last visited
Recent Profile Visitors
The recent visitors block is disabled and is not being shown to other users.
AdventureKenandCar's Achievements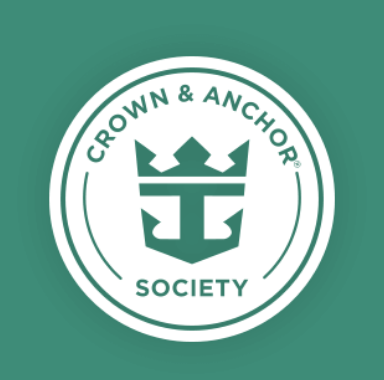 Emerald (4/7)
57
Reputation
Man…we reached C&A "Platinum status," and we got this when we entered our cabin. We have to wait until our next cruise to get our pins?! (My wife: "What are you going to do with that pin anyway?" Me: "I dunno. But it's MINE!")

AdventureKenandCar reacted to a post in a topic: What to do if you need to cancel your trip last-minute?

AdventureKenandCar reacted to a post in a topic: What to do if you need to cancel your trip last-minute?

AdventureKenandCar reacted to a post in a topic: What to do if you need to cancel your trip last-minute?

We are scheduled for a Baltic cruise on Voyager of the Seas leaving Stockholm on July 3. Unfortunately, SAS airlines has announced that they may be on strike a couple days before. If, for some reason they do strike, and we can't get on any flights, obviously we won't be able to cruise on this sailing. Because it is "30 days or less" within the cancellation period with RC, we will be charged 100% of total price (no refund) for the missed trip. So, here's my question: can we transfer/reschedule our trip to a different sailing? Does RC give credit for something like this? Or are we S.O.L?

I've been following cruisetracker and Voyager's current position in Riga, Latvia. Voyager is having its first entry of the season in Riga right now, and unfortunately is not at the port near Old Town Riga, but at the KS terminal - a 12km drive from Riga. I'm not sure if Royal is offering shuttles to Riga, or any other options. This is really unfortunate news for anyone on the cruises that overnight in Riga, as this will prove to be difficult to get to/from the ship. Everything I've been reading said that RC (at least the Voyager of the Seas) docks at Riga Passenger Terminal, "...a short walk to Old Town." Voyager is scheduled to be in Riga now, on June 23, June 30, July 7-8 (the trip I'm on), and July 19-20.

Yes! Both of these reasons!

AdventureKenandCar reacted to a post in a topic: What are some things onboard the ship that just make you cringe?

I kinda wanna know how this story ended!

If they keep getting bigger: Ridiculousness of the Seas Absurdity of the Seas Outlandishness of the Seas

I need to apologize. I didn't realize there is a whole Flowrider subculture within the cruise subculture. It's interesting seeing "how" people cruise - for some, the ship is the vacation, for others the ship is the, ahem, vessel to get them to exotic destinations. And for others, it's a specific event or activity that gets them on board. Whatever floats your boat (groan), it's great that we all love the "cruise life!"

AdventureKenandCar reacted to a post in a topic: The four levels of cruise anticipation in the post covid era

Bummer! I liked punching a hole and using a lanyard. It was still easy to swipe it without taking it out of a holder or sleeve.

It's all a matter of preference. If you're boarding in, say, Florida, and you've already been there, then it makes sense to get on the boat as early as possible to start cruising right away. If you are taking a European cruise, you may spend a couple of days exploring a city before you get on the ship. Then you may want to board later.

You'd consider not taking a transatlantic cruise because the Flowrider has a bump in the middle? This is your make-or-break?

I'm in the same boat as you (so to speak.) We sail July 1 from Stockholm, and I'm still getting the "We are validating your record" note on the app.

Please forgive me if this has been answered before, but I couldn't find anything specific to Baltic time zones vs. ship time. Copenhagen and Stockholm are in the Central European Summer Time zone, and Finland, Latvia, and Estonia are in the Eastern European Summer Time zone. When you look at shore times for ports, it says something like "Tallinn, Estonia 9:00am - 5:00pm." Is that really 10:00am - 6:00pm Ship Time? Is it local time or port-of-departure time? Does the Ship Time change time zones accordingly? For an overnight in Riga, Latvia, we are reserving a rental car, and I don't want to schedule pick-up for an hour different than what my brain thinks it is. Thanks!

Bummer! I sailed Empress in July of 2019...2 weeks after cruising to Cuba was suspended. We had the whole trip planned out. I hope to get to Cuba some time!