 Posts

12

Joined

Last visited
LilLady's Achievements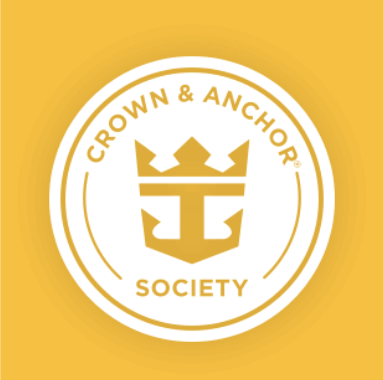 Gold (2/7)
14
Reputation
You need to be on the ship 90 minutes prior to sailing. I am not sure I would try this, as their are so many things that might make it so you could not get on the ship. It would be awful having to watch the ship sail away without you at any port, but especially on embarkation day. Plus, I believe, part of the great part of cruising is that you are able to get on the ship early and "start" your vacation the minute you board.

Some have been mentioned already, but here goes: Chat with the crew! We love seeing them light up when they talk about their families and home. Remember to put your phones on Airplane mode or better yet, turn them off and lock them in the safe if you can! Nothing screams a vacation than being unplugged! Take time to check out a "new" activity, music performance or show. If you don't like it, you can always leave early. More than likely you will find one or two things you didn't know you would enjoy Take the time to "sample" new foods. The great thing about cruising is that if you don't like something, they will bring you something more to your liking or you can head back up to the buffet for another plate, and it won't cost you any extra. Explore the ship! Every cruise we take a walk around the entire ship, usually more than once. By doing this, we have found little "gems" that are often overlooked and also find some quieter spots where DH and I can spend some time away from the crowds. Above all else....Be courteous! To the crew, your room steward, and the fellow passengers! A smile and a thank you goes a long way! As the saying goes "If you see someone without a smile, give them yours!"

It all depends on the weather conditions at that time. With that said, with normal wind from the movement of the ship, I only could feel it on the balcony if I stepped up to the rail. Sitting in the chairs, provided a nice relaxing spot to view the sea. But as someone mentioned above, if conditions aren't the best, you are just a couple of steps to being inside.

The Gold Perks will kick in on your second sailing. So priority boarding will not be available for this sailing. However, not sure which port you are sailing out of, but most of them have pretty easy boarding for all guests. So it shouldn't take you to long to get on the ship. Enjoy your cruise!

We put two of the hooks closer together and use it as an additional towel holder. Allows for a better air dry.

My mother's nurse told me that to make a good seal, while wearing disposable gloves to rub them together and then place them around the seal. Something about the heat helps it seal better. Can't help with the swimming aspect, as my mother does not swim at all.

When you get on the ship, you will need to go to Guest Services. They will place the cash to your account. Just remember to go back to Guest Services on the last night, after your done spending money, to get any money left on your account back.

When we sailed on the Enchantment a few years ago, we were informed that it did not have the stabilizers.

Does anyone know if the Adventure has stabilizers on it?

We love to cruise for several reasons. 1. Top reason: Sea days and being surrounded by nothing but water. - where else can you find such spectacular views all day long from no matter where you are on the ship. 2. The ability to be totally unplugged. - We never get the internet packages. When we sail away from embarkation port, our phones go off. It gives us time to unwind, relax and really focus on each other. 3. The variety of activities - There is always something for everyone and unlike other vacation spots, no one feels like they have to do the "family" thing all the time. It's okay to go our separate ways for certain activities and then come together to enjoy other activities together. 4. Ability to visit so many different locations. - Typically on a vacation, you go to one place and explore that area. With cruising, you get to visit 3, 4, 5 or more locations on one vacation. Those locations usually include different cultures and history at each port. 5. Did I mention the views of the ocean?? ?

When you get on board, you can visit Guest Services and put however much cash you would like on your account. We typically do anywhere from $200 to $300, at the most at one time. If you spend your balance, you can go back and add more to your account. During the cruise, you can visit Guest Services to get a printout of your spending or you can view it on your cabin TV. On your last night, you will need to visit Guest Services and settle your account. They will give you back anything not spent, in cash. Just make sure you are done spending for your trip. We always choose to go this route, as when you use a credit or debit card, they can put a hold on your account that can take up to 7 to 10 days after the cruise to be removed. Plus, an added bonus, we never overspend on our vacation.