 Posts

17

Joined

Last visited
Recent Profile Visitors
The recent visitors block is disabled and is not being shown to other users.
Lovetocruise's Achievements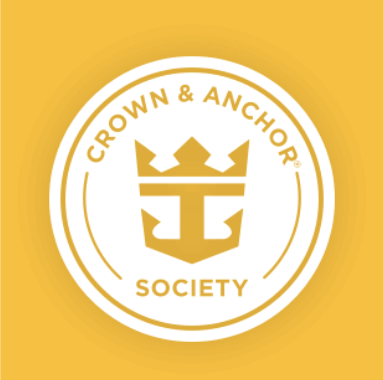 Gold (2/7)
13
Reputation
Hi there. Having the ship to yourself isn't the worst thing. We are supposed to go on the Mariner this Friday, September 6 on a 3 day cruise. (Fri to Mon). Royal is still saying we are going out???? Really?? The port is still closed as of now. I'm flying in from New York and if the Orlando Airport doesn't open by Thursday eve., I certainly will have an issue making it to Florida nevertheless getting to the Port. Darien is just passing Orlando now. Not sure whether i should I pack or what? I know Royal doesn't want to lose money, but this is cutting it close and making it difficult for their passengers. Sometimes you just have to call it for the sake of your passengers and the situation at hand. I pray for these poor people that have lost their homes and have lost probably most of everything they own. Mother Nature can be very beautiful in so many ways, however, she can be soo unkind and ugly at times as well.

Don't get yourself crazy. The BEST deal on the liquor packages will be offered Black Friday (day after Thanksgiving)! Take my word for it. You will have BOGO offers up until maybe 3 weeks BEFORE your cruise, so at that point you should have booked something. My sister thought it would still go down 3 weeks prior to our cruise, and it didn't and she ended paying a bit more. Now if you're just charging the package and NOT paying with some credit card points, you can always book it and cancel it if you find it cheaper. Be careful if you're using points to pay, they are not always refundable. Read the fine print. Black Friday will be the BEST DEAL offered on those type packages. Been there and missed that boat!

We just started sailing with Royal and I also noticed they don't offer all that much to the repeat customers, even at diamond ++++ level. You just another in the crowd. I feel Norwegian offers better benefits to their repeat cruisers. I thought it was just me.

Hello new cruiser!! A few things to take into consideration. Those gigantic ships are beautiful with lots to do, but remember gigantic also means gigantic amount of people and possibly long lines to do those fun things. As long as you don't mind sharing your vacation with over 5,700 people, you're good to go. Since you are looking to cruise after the kids go back to school (off peak), you have a better shot at it not being filled to the max with 6,700 adults and kids and you "might" get a chair by the pool when port. Cruise lines make sure every room gets filled, but you shouldn't have too many kids which is always nice. Gigantic also means lots of walking to get from point a to point b. In my option, we prefer a mid/large-sized ship which has about 3,100 people on it. We never go when school is out because that is the ultimate worst and crowed. Also be careful with spring college breaks (usually March) which could be horrible. I believe discounts on rooms start with 8 rooms or more. Getting the "best" price is always a gamble. If you watch the prices after you book and it goes down "before" your final payment (90 days prior to cruising) you can always get a refund back, however you may lose a perk because sometimes they make you "rebook". Perks and pricing go hand in hand. Better perks, more expensive cruise, less perks better cruise price. It is a game. I noticed that it seems "Black Friday" Royal offered great deals cruise wise as well as on excursions and especially the drink packages. Again, you can always cancel and rebook excursions and packages up until a week prior to sailing if they go down in price. But I notice that it was never as cheap or cheaper than it was with their black Friday sale. So keep your eyes open for Black Friday 2019 prices. Whether to book directly through Royal or go through a travel agent is a personal opinion. However, I have never found going through the cruise line directly to ever be cheaper, sometimes it's just easier because you can talk to them directly. Going through an agent, they are your voice to Royal. Search the internet and see which TA has the best prices and what perks "they" may offer as well. Free gratuity is a biggie and can save a couple over $200. Royal will never offer free drink packages and neither would the TA, it's just not a royal thing. Yes, I would do perfect day. It's pretty reasonable and looks like fun. We leave in a few weeks on the Adventure of the Seas and for $24 we bought a half day package which basically includes the slides and wave pool. A lot of the stuff is included. Large pool, etc. You can find that online - what's included and what's not. I hope this gave you some of the info you were looking for Good luck and happy cruising. ?

Well that doesn't surprise me one bit. Once all the fares that have to be paid by the 90 day mark, if the ship isn't filled enough, they usually start to drop the prices to get those cabins filled. My thought is when you originally booked this cruise that upgrade was probably $900 and they are not allowing you to get that break because everyone would do that. Obviously it's not worth cancelling and rebooking because you are too close to sailing and would lose more than it's worth. Even when they offer a buy up, they set a minimum bid price which is what I would have paid at the time I booked. In my case the cabins actually went up in price, so for me it would have been a good deal. Even with that said it wasn't worth an additional $175 to go from a balcony to a spacious balcony for an additional 50 sq ft. if that much. Plus you can always get a "bad" upgrade and be over the night club and have no say in the matter. Don't sweat it and just enjoy your vacation. Happy Cruising!

If you login ( you might need to create an account) to your cruises and click on Cruise Planner everything will load. Under "Entertainment and Activities Tab" the on board activities will load. Currently they are only offering the "All Access Ship Tour $89 p.p" and "Sushi Making $30 p.p." The other Tabs allow you to purchase the drink packages, dinning and off ship excursions. I'm taking the Cruise in September and I am able to book whatever I want now. Keep in mind it is a 3 day cruise and they might not offer those activities you are looking for Happy Sailing! Enjoy!

Has anyone purchased the Alcohol drink package once on board this year (Royal line - 2019) or at least know how much they much were charging. Were they doing the buy one get one half off @ $49 per person? I assume all people in the cabin that are of drinking age would still have to purchase same, I was just wondering the price. We are taking an 8 day cruise on Royals' Adventure of the Seas. Thanks for any info. Happy cruising everyone!

Just be careful, I was told as I cashed in $200 worth of cc points that they are non-refundable. So once you use them and say change your mind on the purchase you lose them. Not sure about ship board credit, but cc credit is a one time use only.

https://www.cvspringbreak.com/when-is-spring-break-2019

You can go online and see all the colleges when their spring breaks are. You DON'T want to cruise or vacation during spring break. https://www.cvspringbreak.com/when-is-spring-break-2019 found the website for you. Take a look before you book anything.

I think he'll see more then $75,000. My daughter had a car accident and a passenger of the other car broke her pelvis. My daughter was found 25% at fault and Allstate paid out $93,000 ( her 25% share) to that person and who know what the other ins. company paid out. I assume it will depend on the severity of the injury, they say fracture. Not much can be done for the pelvis, it just takes time to heal. I do feel bad for the passenger, his world was turned upside down after this injury, especially due to no fault of his own. This was a malfunction/negligence and they will pay for his injuries as well as pain and suffering. They are probably suing the manufacturer of the bungee company & installers too and everyone else along the way. You sue everyone and hope for a fair settlement. Depends on how long you want to play the game. However, it can take years to settle. I wish him well.

Yes you can cancel and rebuy if the price goes down as long as you charged it. Be aware if you use your "Royal Caribbean Credit Card points" they are NON-REFUNDABLE if you cancel your purchase. So be careful with that theory if the price does down. Whatever you purchase with them you will lose them if you decide differently. I just cashed in 20,000 points and was informed of this. Now I'm not sure about the ship board credit RC gives you for booking, it probably runs the same way, so be informed and ask questions BEFORE you cancel anything with purchased with points. Might bite you in the end.

Hello Fellow Cruisers. Right now I see the Deluxe Drink Package at $49 each (buy one, get one half price). We are going on an 8 day cruise end of May. Adding in the service charge of approximately $140 comes to $925 for 2 people. Did anyone see it or get it cheaper than that THIS YEAR? I'm ready to purchase, but not sure if I should wait. Thanks and happy cruising!

Hello Fellow Cruisers. Right now I see the Ultimate Drink Package at $49 each (buy one, get one half price). We are going on an 8 day cruise end of May. Adding in the service charge of approximately $140 comes to $925 for 2 people. Did anyone get it cheaper than that THIS YEAR? I'm ready to purchase, but not sure if I should wait.

Hello fellow cruiser! They way I pick my room is by looking at what's above me and what's below me deck wise. I think a deck sandwiched in between other cabin decks are the best. Then I usually stay towards the aft (rear) close by the elevators. You have to be careful not to pick a room if the deck above you is a bar or dinning area or night club since you may hear noises from above. Some people don't really care, but that's how I decide. I also rather be on a higher deck as well. Deck 8 or 9 is good depending on the size of the ship.