 Posts

36

Joined

Last visited
Recent Profile Visitors
The recent visitors block is disabled and is not being shown to other users.
SMM799's Achievements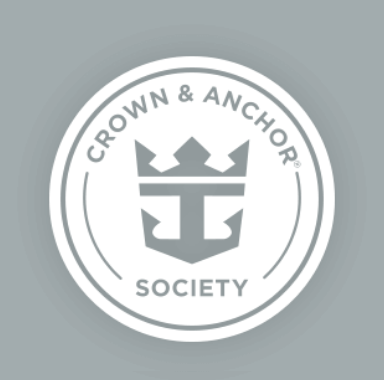 Platinum (3/7)
2
Reputation
Hello, I am sailing on Harmony on 7/3-7/10 with my family and my brother's family. Our kids range in age from 11-14. Does anyone know if they will allow the 11 year olds to go to the teen club with their cousins who are 14? The teen club begins allowing kids in at 12 years old. They are only 6 months shy of 12. Just wondering how strict RC is on this. Thanks!!

Hello, We are traveling from Disney to sail on Harmony out of Port Canaveral in July, 2022. Does anyone have any transportation options for us other than Mears? Thanks in advance!

Thanks for the reply. With the BinaxNOW test, do I arrange a telemed visit with RC when we administer the test?

While I know July is far away, I need some advice on Covid testing before my Harmony cruise. We are spending a few days at Disney before our cruise. We need a Covid test done two days prior to boarding. Can anyone recommend how I can get a Covid test while in Disney before I board? Can I do a home test? Or does it have to be done by a testing facility? Thanks so much! -Sue

Hello, Can anyone tell me how strict RC is on the amount of people in a rented Cabana in the waterpark? There are 9 of us and 5 are kids that will be off in the waterpark while the 4 adults relax in the cabana. The cabana can be rented for 6. Can we pay for the extra 3 to add to the cabana? I've called RC and no one really can answer my question. Thanks! -Sue

Hello, I am traveling with my brother in July of 2022 on Harmony of the Seas. Can anyone give me any tips on finding accessible shore excursions? I emailed the special needs department and shore excursion department awhile ago, and no one has contacted me back. Any tips would be appreciated. Thanks! -Sue

Boo to the Skypad closure. :( Can I make reservations for the escape room onboard? Thanks!

Hi All...... Does anyone happen to know about reservations that can be made ahead of time for entertainment on board Mariner? I am sailing on her in July and am not seeing a place to make advance show reservations, skypad, etc. Any ideas? Thanks. -Sue

Great! Thanks. I wonder if anyone on this blog can help give insight on the beach wheelchairs? How do you get one and what is the process? Thanks again!

Yea! We can manage that! Thanks again.

Thanks Matt! That doesn't look like much of a step at all to get into the cabana. Am I seeing that right? Thanks again!

Hi Jaullram..... I was wondering if you could tell me the accessibility of the Chill Island Cabanas. I am sailing on Mariner in July with my family and my brother's family. My brother is a full time wheelchair user and would like to be able to escape the sun and sit in a cabana to relax. Can you tell me or post pictures of the cabanas? I am just trying to get an idea of if we can get him into one if there are many stairs or if it is very difficult for a wheelchair to navigate to a cabana. Thanks. -Sue M. P.S. I am sorry but somehow when I was trying to reply to your post, I think I shared it with the group again. I am new to this blog! :)

@RTripp Hi RTripp....I noticed you mentioned mobility issues. I have a question that I am hoping you can help me with. My family and my brother's family are sailing on Mariner in July. My brother is a full time wheelchair user. It is a manual wheelchair which he navigates himself by wheeling with his arms. When we co to CoCo Cay, we rented an ocean view cabana for the 9 of us since he will probably not be in the ocean as much of the rest of us and he wanted a shady place to be able to sit. RC is not providing us with much information about accessibility of the ocean view cabanas. My question is......do you know anything about the accessibility of the cabanas? Are there steps up to all of them, or are their ones that are accessible to a wheelchair user. We may be able to pull his wheelchair up a few steps without a problem. Also, is it difficult to get to the ocean cabanas? I would appreciate anything you may know to help us. Thanks! Sue M.