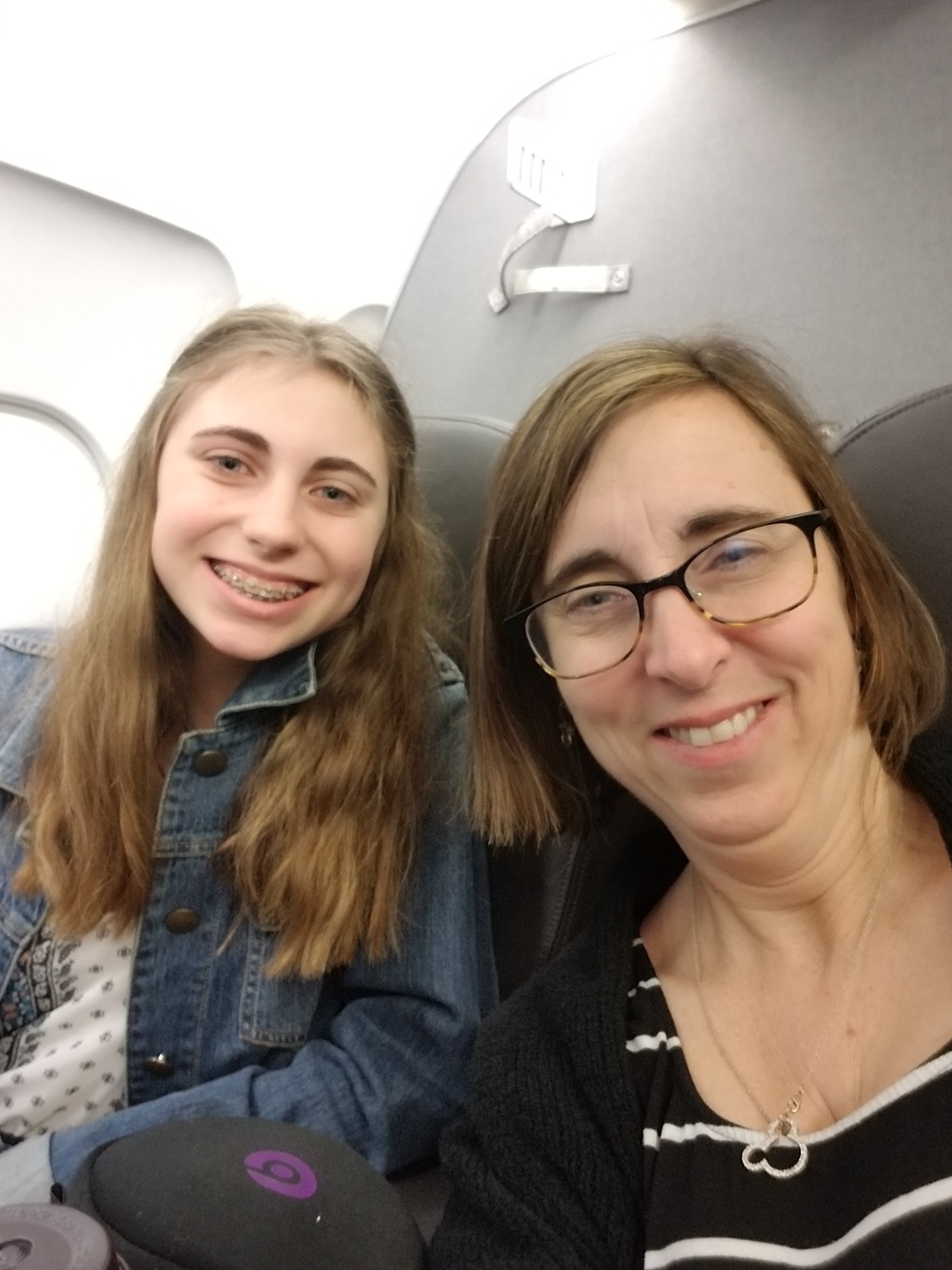 Posts

1,748

Joined

Last visited

Days Won

9
Everything posted by mom2mybugs
Hi! Another question! I am trying to finally get my husband on a cruise for my 3rd cruise. I am looking at adventure out of san juan on august 6. My first question is do people find it cheaper to go through a travel agent (my last two were through aaa) and thus book earlier (I would book in a week or two so 5 months before the trip) or onboard a ship (I sail freedom on march 19]. Just wondering will the price keep going up as we get closer and would it be more than onboard credits I would get booking onboard. My second question is about adventure rooms. We won't be able to afford an outside stateroom. Is it worth it to pay the extra 350 for an interior promenade room? Does it give you a lot more light and make the tiny room less small or should we use that money on drinks lol? Thanks for the help!

Thanks! Any opinions on shopping and restaurants french vs dutch side)? That might sway us since I think orient just sounds prettier and the dutch beaches more convenient?

Hello, We are booked in a deluxe balcony room on freedom. Its a bigger room than we had in vision (ocean view no balcony). We had no trouble at all with the twin beds being apart. What im wondering is how this freedom room works with the beds apart. Is it hard to get around the beds to get to the balcony? Im traveling with my daughters, so we could push the beds together if it makes the room function better. Thanks...any comments would be awesome! Jane

Hey all, We really stretched the budget with this freedom cruise, so we are planning on being low key with the cococay and st thomas excursions. However, st maarten has a gazillion things to do. Does anyone have any opinions on what is good to do, or if there is a good beach to simply taxi to (and what is a good taxi price?)

Thanks everyone! We are really looking forward to this second cruise!

Yeah I'm back! Last year we took our first spring break cruise on Vision (my 2 girls, my son and me since hubby had to work). This year the girls (19 + 13) and I are cruising again on freedom of the sea. Royal has already bumped our deluxe ocean view to a balcony ...so thrilled! My question is how different did people find their experience on a small vs big ship. Was everything more crowded on the bigger one, or were the people spread out enough? Did you spend more time on the boat because there was more to do and sea days were too crowded? Were the restaurants and seatings more crowded or less because more restaurants? Just wondering about the differences and id love any opinions or advice on freedom. Is there anything I have to know? Oh yeah, and it was a huge bummer to my kids that vision didn't have a freestyle machine. Does freedom have one and is that included with the soda pkg? Thanks in advance...I used to love reading the blog and I got out of the habit...so excited to be back and cruising in less than 2 months! Jane

Glad you are in good shape matt! The passport is in my hot little hands! Now my biggest dilemma is which drink to have first or whether to do park café or windjammer when we board!

Ok, after 3 more calls and an additional 70 dollars, it looks like my passport is completed and ready for ups to pick it up and mail it. I should have it with about 4 days to spare! Another related question...I already have my st sail documents and checked in with my birth certificate and id. I can change whatever until March 16. Can I go online and enter in a passport number? Will I have to reprint anything?

Hello! We sail in two weeks on vision of the seas and my kids are ready to go. The passport people, however, held onto my passport application for a month before telling me my photo wasn't ok. They have a new photo and hopefully it will come in time, but I'm in a panic! If I sail with just a license and birth certificate, will I be able to leave the ship in roatan, beluze and mexico?

Hi everyone! I'm Jane from Illinois and I can't wait to go on my very first cruise on March 21 on vision. I'm taking my 3 kids (18, 15 & 12) without my husband whose spring break vacation is the following week. We have been learning so much reading the boards (though I still have a million questions!). We decided on a longer cruise on an older boat, rather than shorter (and more expensive) on a newer one. I'm hoping there is enough for my kids to do. Me,I'm happy to lay on a deck chair in the sun (if I can find one not saved lol)!