 Posts

10

Joined

Last visited
Recent Profile Visitors
The recent visitors block is disabled and is not being shown to other users.
jagbirder's Achievements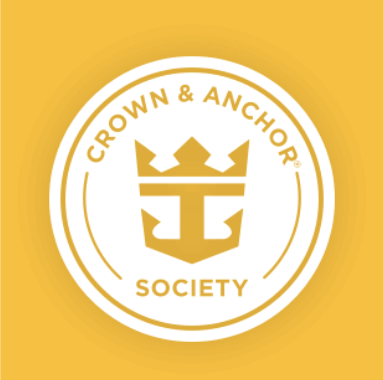 Gold (2/7)
2
Reputation
Thanks, everyone, for your helpful comments. I have settled on this one from Amazon. It also has a nightlight for those 4am nature calls! https://www.amazon.com/LENCENT-Charger-Universal-Adaptor-Worldwide/dp/B07TZHN5J3/ref=sr_1_3?keywords=usb+charger+plug+with+night+light&qid=1570926891&sr=8-3

I read on another post that there is a "non-US" electrical socket in the stateroom. Does anyone know if it is 110V or 220V, and what country's plug configuration? I've got the adapters, but hate to have to take the whole batch. Thanks!

We are looking at taking a fall cruise to New England/Canada next year. Depending on which cruise we choose, there are At Sea days. I was wondering if any of the swimming pools would be operational at that time of year. I'm thinking maybe at least the Solarium pool, since it's inside???

We decided to celebrate the first night of our first ever cruise by making reservations for dinner at Chops Grille. My question concerns tipping the wait staff. Does the $35 upcharge include the gratuity, or does it come out of the pot of tips we have already prepaid? I guess I'm asking if I need to leave an additional tip, or has it been taken care of in advance? Thanks!

Our first ever cruise leaves in less than 3 weeks, so we're starting our countdown at home! We have signed in, and printed our Set Sail pass. Am I correct in assuming that since both of our names are listed, we only need one copy? And is this the only document we need for boarding the ship, or will other paperwork come our way in the near future? I've printed our luggage tags already. I've also looked in the Cruise Planner and My Cruises, and see no mention of an emergency contact number for Royal Caribbean in the off chance that family needs to get in touch with us. The cell phone will go into Airplane Mode probably before we leave the dock; I'm not real sure what we would do about responding to an emergency call, but I'm sure my family will be upset if we don't provide a number of some sort. Thanks for your help! I have learned so much from these forum pages!

As a first time cruiser, it's great that you are using this forum to answer your questions. I'm a newbie as well, and it has been a treasure chest of answers to my questions! Be sure that you understand that the drink package you plan on getting is going to cost ($56 + 18% gratuity) $66.08 PER DAY for EACH DAY of your cruise, whether you drink on any given day or not. You mentioned that you were trying to cruise as cheaply as possible. Although cocktails/beer/wine are priced higher than we are all used to regularly paying, are you sure you will drink enough on the cruise to cover the cost of the deluxe drink package?

Sorry for all of these first time cruiser questions! Things keep popping into my head as I start to plan for our upcoming cruise! When we arrive at port and submit our luggage, should it be secured with TSA locks or left unlocked?

I have read that RCCL's prepaid gratuities extend to housekeeping and wait staff personnel, and I know that it is customary to tip the crew on shore excursions. But what about the tender pilots who ferry you from anchorage to the docks (e.g., Grand Cayman and Belize City)? If so, what is the advisable rate? Thanks!

Has anyone done the RCCL Cozumel excursion "Experience Mayans Through Your Senses"? I'm trying to figure out if there is any sort of lunch opportunity provided. The cruise is scheduled to run from 11:00-3:30 but there is only mention of a Tequila tasting. Thanks!

I'm a newbie to cruising and have a question regarding the Grand Cayman Stingray City Sandbar and Reef Snorkel with Lunch excursion on Rhapsody of the Seas. What do you do with your belongings while you are off the boat and in the water? I'm not real keen on leaving my wallet with credit cards, cash, etc. just sitting there, unsecured, while we are visiting the stingrays and later while we are snorkeling. Is there some sort of locker provided by the tour boat in which to secure your valuables? Also, if anyone has done this excursion, could you please provide specifics about it--what's with the 0.3 mile hike to get to snorkeling reef, and where is lunch? Thanks!