Posts

18

Joined

Last visited
Recent Profile Visitors
The recent visitors block is disabled and is not being shown to other users.
DERPDR's Achievements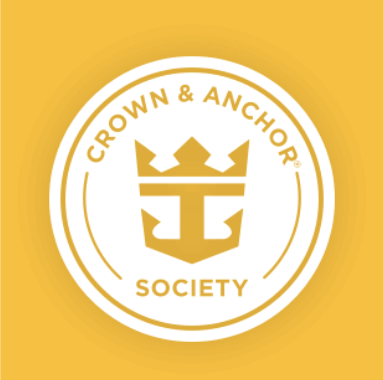 Gold (2/7)
6
Reputation
Plan B sounds like a good idea but I have to tell you I've waited a long time for an Alaska cruise so right now my plan B is a warm rain coat. Lol. Good ideas as always Twangster so thanks!

@twangster With you sailing in May, I will be stalking you for information and pictures. We sail in August and can't wait for feedback from you first time Ovation in Alaska sailers. ?

@twangster So just now finally had a chance to go through your photos and video. WOW! So beautiful I can't wait for August to get here! You are so right and has been my experience as well trying to capture the beauty of Mother Nature, there's nothing that compare to seeing it in person. As gorgeous as your pictures are I know we are in for a real treat. Thanks for taking the time to post these!

@twangster Great information, thank you so much! We are booked for Alaska in a balcony cabin so will I'm sure be utilizing that space for viewing the glaciers. Not to say we won't check out views from other areas as well but my main focus on the forward viewing area (as those above the bridge wings) is just because we like being out there while sailing. Can get windy and chilly at times but we like it. Thanks to all! I'm happy now. ?

That would be really nice!

We enjoy standing outside at the front of the ship while sailing but I can't see that Ovation has an area like this. On Allure we could access the area above the Bridge and was one of our favorite spots. It looks like maybe there is an area outside the Solarium on Ovation, over the Bridge wing but I can't tell if it is accessible. Does anyone have an answer to this? Thanks bunches Patty & Darrell

Welcome @MarvinS ! Your cruises sound like so much fun with all the family along! My husband likes traveling alone but I love sharing the adventure with a group. Congrats on your 25th in advance for next year! Patty & Darrell

Welcome Jason! Yep, people are people no matter where you go. It's the age of social media. ? Patty & Darrell

Hello Tine, Copenhagen! The great thing about cruising is being able to do as little or as much as you choose to do. Sometimes you want to experience everything there is to see and do and sometimes you just want to sit back and enjoy the fresh air and water in a quiet corner. Enjoy your alone time and your time with beloved guest. ? Patty & Darrell

Welcome Art! Cruising is a whole different kind of adventure. I have no doubt you will become addicted. Yeah retirement! Good for you. Still a year or two away for us (haven't picked our dates yet) but I'm sure there will be lots more cruising in our future once we get there. Enjoy!! Patty & Darrell

Hi Rachel and welcome. My husband and I did this cruise last March on Allure. You will absolutely love this ship! Have a wonderful time! Patty & Darrell

We are on the August 16, 2019 sailing for Alaska.

I could definitely go for that!

We sail Allure March 25. Just missing both of you. BTW @bobroo I see you are located in Chicago. We are practically neighbors here just east of South Bend IN.