 Posts

14

Joined

Last visited
Recent Profile Visitors
The recent visitors block is disabled and is not being shown to other users.
D Murphy's Achievements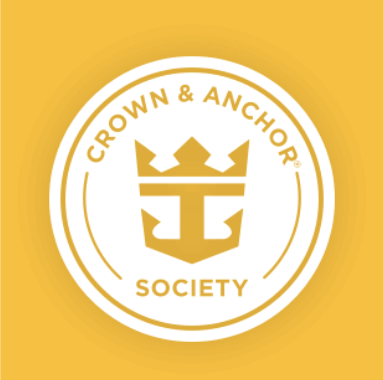 Gold (2/7)
7
Reputation
Had a cruise booked that was leaving on 3/27. Because of the Corona virus and personal health issues we decided that it would be in the best interests of all involved to cancel we canceled our cruise upon receiving an email from RCI expressing their concerns. The next day RCI officially canceled our cruise. We were told that w3 would receive 125% refund towards another cruise. We called today and were told that because we canceled the day before RCI announce their new cancelation policy we would only ge5 credit for taxes and port charges. OUTRAGEOUS! Anyone else get the shaft the same way?

It seems I neglected to use spell check on my post. I have not hhohuped up in quite awhile LOL Thanks for your input

Being recently single I was wondering if there were any activities for similar passengers to get together on the ship..I am traveling on the Grandeur of The Seas Not looking for a "hhohup" but it would be nice to meet some people who are unattached on the cruise

We were recently on the Grandeur of the Seas out of Baltimore..My casino points at the end of the cruise were around 4100....I qualified for an outside room on a future cruise.. There were various selections..mostly 3 or 4 days cruises..Or I could get a $750 discount on a future cruise

We just finished a 12 day cruise on Grandeur of the Seas...We are D members and received one free day of wi fi...Any additional days were at $15.95 I think

I just called Casino Royale and they told me to talk to the Casino Host...All I'm trying to find out is...Can I get some free drinks in the casino... I get mailings all the time...for a free room because of past "goings on" in the casino..So I thought I would be rated or al the very least...get free drinks..(which is no cheap ticket item) We are on our next cruise on Grandeur..leaving out of Baltimore on Sat. I figuredif they gave me a free cruise I should qualify for free drinks...Maybe not...

How do you know which tier you qualify for?..

1 Voucher every two hours?...And you were playing $25 per hand?..Wow...how gracious of them

My wife checks on the prices of our cruise regularly (we are booked on a 12 day Grandeur of The Seas out of Baltimore) and she sees that the Deluxe drink package has dropped to $39/day per person. I am still not going to purchase this package because of the required "2 person" rule but I am going to ask another question. T was comped a free room on a 3 or 5 day cruise by Casino Royale We decided instead to take a $500 credit to our 12 day cruise. After reading some of the other posts regarding this topic my question is...Will this qualify me for complimentary drinks in the casino?..If so..and being Diamond members..this will make my decision for the DDP easier..Thanks for your advice

I have read all the replies and agree with some and just don't understand some. The bottom line is RCL wants to make as much $ as possible. I get it.. Their bottom line does not always coincide with my bottom line..I understand their drink package requirements and their reasoning for doing so. I do feel however..$12 a drink is prohibitive..I also feel that paying $26 a day for water and soda is excessive..The old saying that a few bad apples spoil the whole whatever..is applicable here I feel that when RCL sees that their expectations for customer booze spending has fallen well below their break even point..changes will be made. Until then you must pay their going rate for booze...For tips...For taxes..For miscellaneous fees...and whatever else they con conjure..for the privilege of cruising. Enjoy yourselves everyone..Have one on us..Oh wait..we CAN't afford it..LOL

After posting our concerns about the deluxe drink package..we called RCL once again. Due to medical reasons..(chemo treatments) my wife cannot drink and thus being forced to buy 2 drink packages is prohibitive We were told that she wouldn't have to buy the drink package..but WOULD have to purchase one of the other packages The soda..water..etc..is $20/ day...Has anyone else been told the same?.. That would still bring our total to about $900 for a 12 day cruise out of Baltimore.. THAT IS INSANE!!!....As diamond members we expected more from RCL

We were informed by email that gratuities were going up..But this was after we had already booked our cruise...Seems like this should not be allowed if you are already booked.. Anyone?