In:
Utopia of the Seas might be Royal Caribbean's sixth Oasis Class cruise ship in the fleet, but she will have at least one new innovation not offered on her sister ships.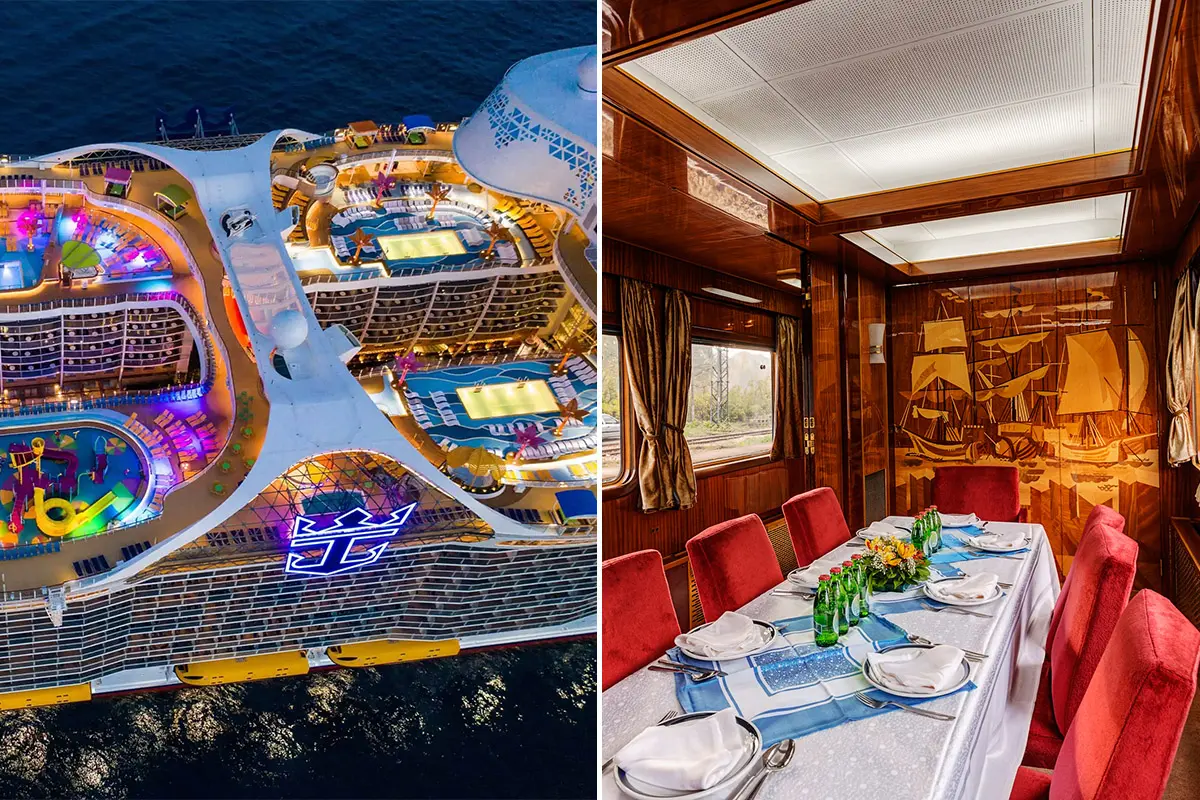 Royal Caribbean will debut a brand new dining experience never before offered onboard that sounds different from anything else on other ships, RoyalCaribbeanBlog.com can exclusively confirm.
The cruise line has steadily been moving towards new food and beverage concepts that aim to differentiate restaurants from being just another place for dinner.
In speaking with Royal Caribbean's Senior Vice President and Chief Product Innovation Officer Jay Schneider, he provided details on one such restaurant coming to the next Oasis Class ship.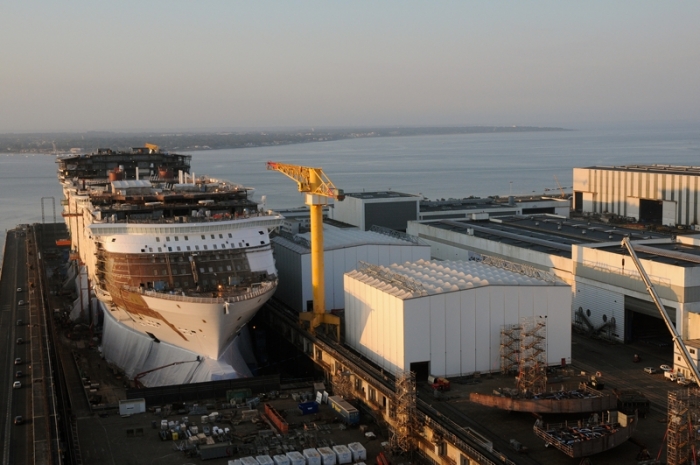 There's no name announced for it yet, but Mr. Schneider calls it, "an immersive train dining experience."
He wasn't able to provide all the details yet, but here's what we know about it.
Mixed reality dining train experience
In talking about future plans, Mr. Schneider referenced a train car experience coming to Utopia, "That will be pretty amazing."
"There is a mixed reality immersive dining experience with a train motif coming to a ship near you that's going to blow people away."
Royal Caribbean has been on this path to develop new dining concepts since announcing a new technology initiative in 2017.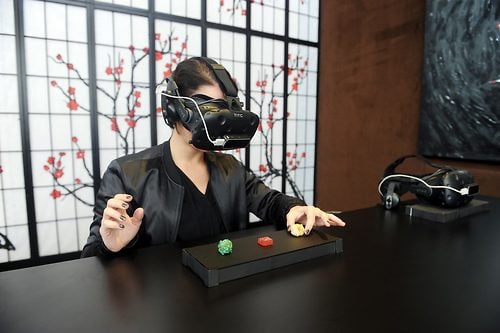 Back then, there was a virtual reality dining demo where people wore virtual reality visors, but Mr. Schneider said it isn't ideal, "people don't want to eat food with a goggle on their head."
Since then, a lot has changed with trends in dining.  He pointed to "Sublimotion" in Ibiza, Spain which is a new high-end Mediterranean dining concept with VR tech & immersive film projections, as an example of how the culinary world is exploring this medium. 
He thinks there's more than can be done in a less jarring way, "nobody's really done thematic immersion until what you're about to see on Utopia."
Here's how Mr. Schneider explained what this dining experience will be like once guests are able to experience it for themselves, "imagine seeing a series of train cars built out on a cruise ship."
"What if you could go to land based destinations while on a cruise ship in a dining experience that happened to look like 1930s to 1960s train and go through a series of destinations that you've never done before or might do on some of our other ships but in a way that could give you then a platform for culinary and immersion that you've never seen before."
Experimenting with new ideas
When Royal Caribbean builds a new ship, they champion the mantra of "tradition, evolution, and revolution" as a way to bring back favorites while also pushing the envelope of what guests can expect onboard.
Mr. Schneider says this guiding principle is more like consistency and experimentation than anything else, "Our guests expect some sort of consistent experience. And I don't mean consistent in a negative way. Consistent in what they expect from us and quality."
"There's no reason that you wouldn't expect to find a Chops on every ship that we build in the future. And there needs to be, if you think of the concept development, we do a significant percentage of that, whether it's Main Dining, Chops, great Italian in our new Giovanni's kitchen concept."
"And then there needs to be experimentation."
An example of small experimentation is the Bubbles champagne bar in Central Park on Icon of the Seas. Beyond that, Royal Caribbean also moves towards full restaurants, such as the Mason Jar concept.
"New cuisine also then takes you to new experiences. And so things like and again, we don't have a name yet, but this railroad mixed reality culinary immersion is is part of that experimentation."
Part of the rationale for developing new concepts is food is a major reason why people go on a cruise. On a high level, Mr. Schneider says the two predominant reasons people book a cruise are for destinations and food.
"You want that kind of diversity, given again, people want destinations and food is their two drivers to go on a cruise."
Utopia of the Seas launches in 2024
While Icon of the Seas is garnering the lion share of attention right now, Utopia of the Seas will also launch later that year.
"Utopia is going to be for the Oasis class yet another great step forward. You're just going to be amazed by kind of the next set of changes that we make, " said Mr. Schneider of what we can expect from Utopia.
He admitted Utopia won't have the same level of new experiences Icon of the Seas has, "but when you look at them, they'll make a ton of sense."
When might we be able to start booking Utopia of the Seas? Mr. Schneider alluded to summer 2023 as when you can expect more information on bookings and details for the public to be able to start making plans.
The ship will debut in the spring of 2024.