In:
Happy weekend! In case you missed any Royal Caribbean news, here is a look at everything that happened this week!
Royal Caribbean is returning to China next year, and will redeploy Anthem of the Seas to Asia.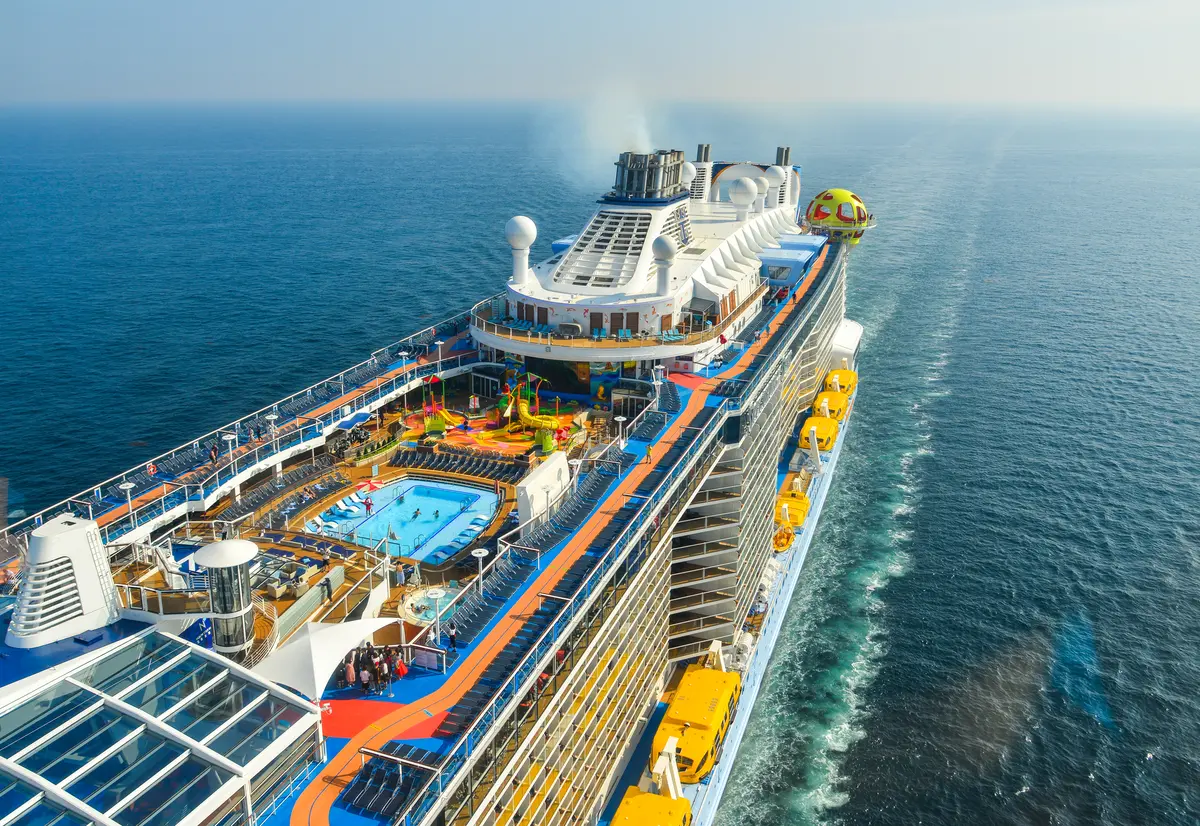 Spectrum of the Seas will be homeported in Shanghai starting in April 2024. 
In addition, Anthem of the Seas will sail from Singapore in late 2024, which will be the first time Anthem will sail in Asia.  
Royal Caribbean News
New RCB Video: 8 reasons to get off your ship as early as possible on disembarkation day
Have you subscribed to the Royal Caribbean Blog YouTube Channel? We share some great videos there regularly, all about taking a Royal Caribbean cruise! This week, we are sharing our latest video — 8 reasons to get off your ship as early as possible on disembarkation day — and don't forget to subscribe here.
The best 6 cruise ships for adults
After sailing on 15 Royal Caribbean cruise ships, Jenna has picked the best cruise ships for adults to sail.
While Royal Caribbean is a family cruise line, certain ships may offer a more adult-focused experience than others.
In considering all the options, there are seven ships that would be a great choice for adults sailing without kids.
12 mistakes people make on European cruises
European cruises are among the most popular itineraries Royal Caribbean offers, but navigating the ins and outs of cruising Europe can be challenging for first time travelers to the continent.
We've noticed across our European sailings a handful of very common mistakes first-timers were making on their European voyages.
Whether cramming too many activities into one day or walking around with a painful blister, here are the top 12 mistakes you should avoid on a European cruise.
7 ways to do things differently on your next cruise
There's a lot to remember on a cruise vacation, including a few things we think you could benefit from changing up.
Doing things slightly differently on a cruise can save you time and stress and make your overall vacation more pleasant.
We picked seven ways to do things differently on your next Royal Caribbean cruise.
How to beat the chair hogs on your cruise ship
One of the most annoying things on a cruise are the people that reserve pool chairs without actually using them.
Since enforcement of the rules that are supposed to prevent chair hogs is lackadaisical, here are our best tips for getting around the chair hogs so you can still enjoy time by the pool.
50 Alaska cruise tips & secrets
Have an Alaska cruise coming up? We've compiled the largest list of Alaska cruise tips we can think of into one article!
Here are the fundamentals of planning a cruise to Alaska with some helpful advice you can use when you get there.