In:
Happy New Year! We wish everyone a very happy new year, and a year filled with plenty of Royal Caribbean fun.
It was a quiet week overall, but we heard from plenty of our readers about new sunbeds that are available for rent on Anthem of the Seas.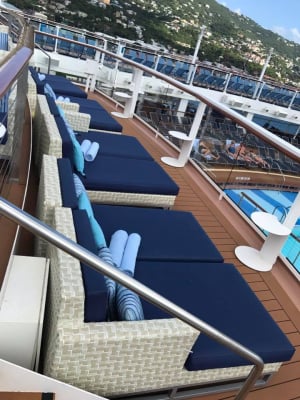 These sunbeds are located near North Star, and are available to rent for $150 each (plus 18% gratuity).  The sunbeds come with a bottle of Moët Chandon Ice Imperial, and offer a dedicated spot to enjoy near the pool throughout the day.
Many of our readers voiced their opinion of value of these sunbeds, so be sure to share your thoughts too.
Royal Caribbean News
Royal Caribbean Blog Podcast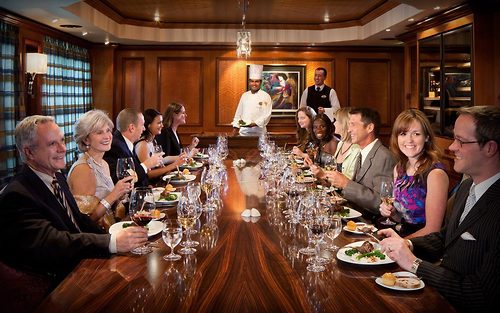 The 178th episode of the Royal Caribbean Blog Podcast is now available, where we list ideas of things you might not consider packing for a Royal Caribbean cruise.
In this episode, Matt talks about the various events onboard that may necessitate packing other items you have not considered.  Also, Matt discusses the items on Royal Caribbean's prohibited items list.
Please feel free to subscribe via iTunes or RSS, and head over to rate and review the podcast on iTunes if you can! We'd appreciate it.
Royal Caribbean Around the Internet
USA Today counted down the top cruise stories of 2016 (Harmony of the Seas made the list).
Royal Caribbean has packing tips for a cruise by style expert, Sydne Summer.
Totally Tourists has an interview with Oasis of the Seas' Food & Beverage director.
Cruise Hive named Harmony of the Seas the best new cruise ship of 2016.
The Street looks at a partnership between Royal Caribbean and Mattel to target kids and teens through online content.
The Wall Street Journal highlights Royal Caribbean's work with AwesomenessTV to target teens.
Cruise Habit answers the question if using a travel agent is a good idea for booking a cruise.