In:
Booking an Alaska cruise is a dream for many travelers, and Alaska cruises are always worth it. Visiting the 49th state means viewing incredible scenery, tasting delightfully fresh cuisine, and experiencing Alaska's unique history firsthand.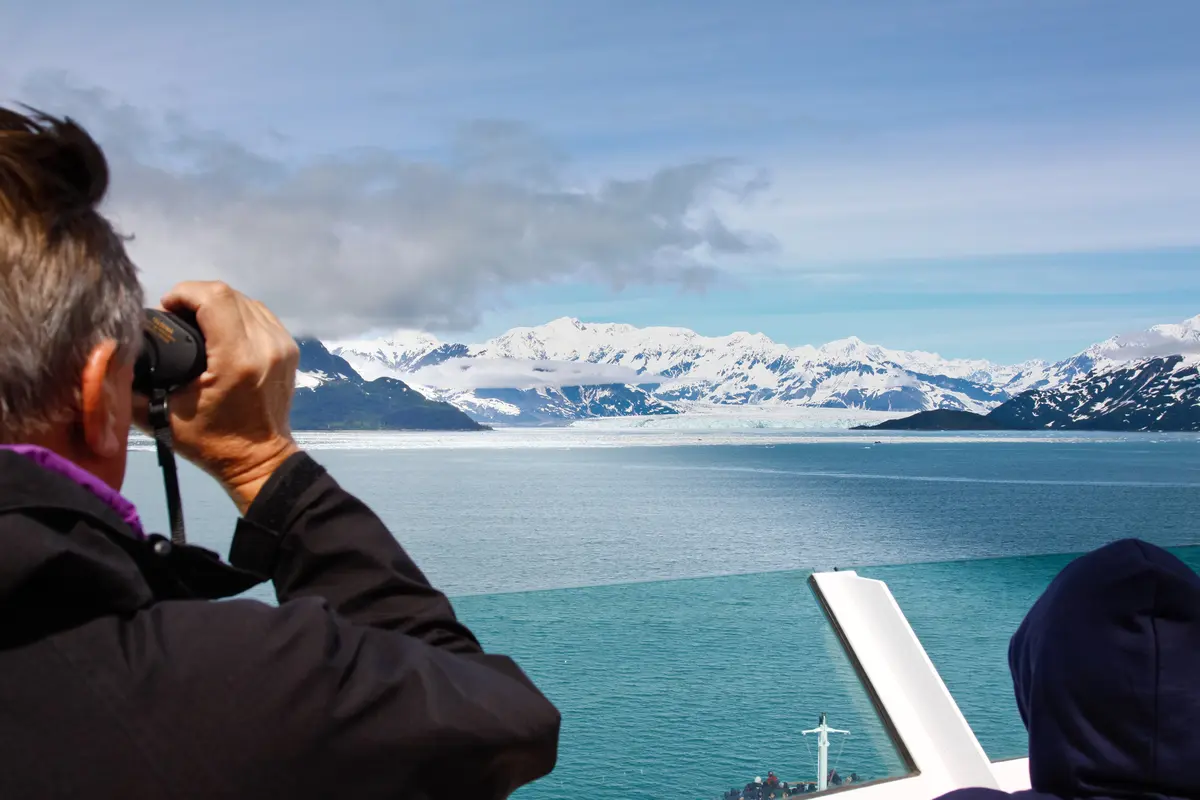 Fortunately, Alaska cruises fit many travel styles, from those in search of a relaxing getaway to adrenaline seekers and wildlife enthusiasts. There's no shortage of activities to enjoy on an Alaska cruise, and visiting Alaska makes for an unforgettable vacation experience.
Some cruisers, however, are skeptical whether an Alaska cruise is worth it. Alaska is one of the most remote states in the United States, and it's hardly the tropical vacation many vacationers daydream about. Plus, Alaska cruises may be priced higher than Caribbean cruise itineraries, especially when accounting for shore excursions like whale watching and glacier visits.
Nonetheless, here's why an Alaska cruise is worth it and why you should plan your vacation to Alaska as soon as possible.
Southeast Alaska is best visited by cruise ship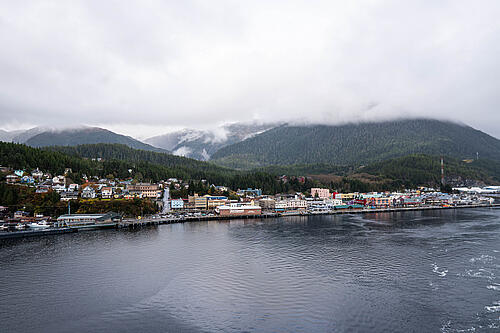 Alaska cruises primarily visit the state's southeastern region, which consists of towns and islands dotted along the state's scenic Inside Passage. Alaska cruise ports in the Inside Passage include Juneau, Ketchikan, Sitka, Skagway, and Haines.
Related: Alaska cruise ports guide
Many of these towns are not accessible by road—only by ship or plane—making them a perfect cruise destination. Your cruise ship will travel from destination to destination as you sleep, so you won't have to worry about transportation logistics from place to place.
Plus, by taking an Alaska cruise, you can visit several destinations in a short amount of time. Most port days are between 8-10 hours, which is just enough time to see the highlights of each port.
Alaska cruises offer gorgeous scenery in every direction
If you have cruised the Caribbean, you are probably used to seeing only the open ocean as your ship sails from port to port. While watching the endless blue ocean pass by is a favorite pastime of many cruisers, it hardly compares to the breathtaking views you'll experience on an Alaska cruise.
While cruising Alaska, the majority of your time onboard will be spent sailing through narrow inlets in the Inside Passage. Sailing the Inside Passage means your cruise ship is surrounded by tall mountains on each side, which are dotted with long, narrow waterfalls and snowy peaks.
That's not even mentioning the plethora of glaciers to view on an Alaska cruise. Most itineraries include a scenic cruising day to a glacier. On these days, your cruise ship sails within close proximity to one of Alaska's most famous glaciers, such as Hubbard Glacier or Dawes Glacier.
Related: Hubbard Glacier vs. Glacier Bay: which glacier is better to see on a cruise?
An Alaska cruise provides spectacular wildlife viewing opportunities
More bears live in Alaska than any other state, with black bears, brown bears, and even polar bears calling Alaska home! While you won't spot polar bears on an Alaska cruise, you have a good chance of spotting black and brown bears.
Whales are another common animal to spot on an Alaska cruise. Humpback whales are most common during June and July, and you may spot orcas and gray whales in late spring.
In addition to whales and bears are sea lions, otters, salmon, and eagles, all of which you may see on an Alaska cruise.
Related: What is the best time of year to see wildlife in Alaska?
Not only is Alaska home to an abundance of wildlife, but the peak time to spot wildlife coincides with the Alaska cruise season. It's no surprise, then, that wildlife excursions are extremely popular on an Alaska cruise.
Whale watching tours, dog sledding excursions, and visits to animal sanctuaries are all common excursions on an Alaska cruise. However, you don't necessarily need an excursion to spot wildlife in Alaska.
It's common to see eagles in the trees, whales in the Inside Passage, and otters playing in streams in Alaska cruise ports. While there's no guarantee that you'll see wildlife on an Alaska cruise, the chances are high that you will.
Alaska cruises have a more relaxed atmosphere onboard, which can be a nice change of pace from Caribbean cruises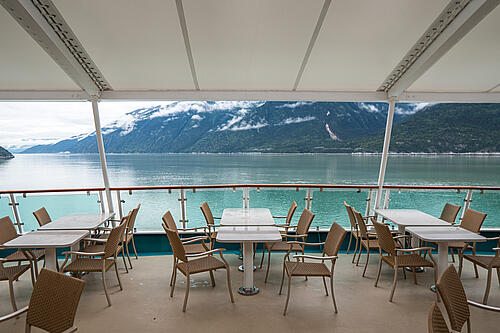 Caribbean cruises, more often than not, have a higher energy atmosphere onboard compared to Alaska cruises. For many passengers, cruising the Caribbean entails sipping mojitos on the pool deck and spending port days visiting beach clubs.
There's nothing wrong with enjoying the party atmosphere of a Caribbean cruise, but a more tranquil Alaska cruise can be a nice change of pace.
Alaska cruises tend to offer a quieter atmosphere onboard. While you'll still find exciting activities and entertainment, it's more common to see passengers simply taking it easy with a view.
Plus, with the weather much chillier compared to an Alaska cruise, there's an absence of the upbeat pool parties Caribbean cruises are known for. That's not to say you can't find a party atmosphere onboard an Alaska cruise—night clubs and DJs are still on the activity schedule—but in general, the onboard atmosphere tends to be more chill.
Alaska cruise ports offer delicious cuisine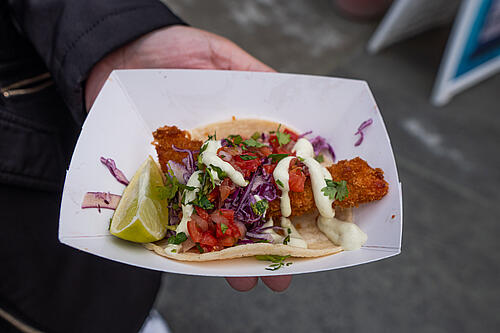 Alaska is famous for its variety of fresh seafood, from salmon to king crab and halibut. And although you should enjoy the complimentary food on your cruise ship, you're missing out if you don't try local food in port.
Related: Where to eat like a local on your Alaska cruise
Each Alaska cruise port is packed with restaurants and street food stalls offering the best of Alaskan cuisine. We recommend budgeting around $20 per person for lunch in port each day. With such tasty cuisine, you won't regret it!
Here are our top recommendations for what to eat on an Alaska cruise:
Klondike Doughboy (Skagway)
Tracy's King Crab Shack (Juneau)
The Alaska Fish House (Ketchikan)
The Fisherman's Daughter (Hoonah/Icy Strait Point)
Ashmo's (Sitka street food)
You can find cheap deals on Alaska cruises if you know where to look
Alaska cruises are in high demand, but that doesn't mean you can't cruise to Alaska on a budget. By booking far in advance, sailing at non-peak times of year, and being flexible in itinerary choice, you can save hundreds (if not thousands) of dollars on an Alaska cruise.
Shoulder season cruises to Alaska
One way to save money on an Alaska cruise is to cruise during the shoulder season months of May and September. Cruises during these months are typically priced lower than the peak season months of June, July, and August, but still offer a wonderful cruise experience.
Cruising during Alaska's shoulder season comes with pros and cons. You should expect colder temperatures, fewer crowds, fewer daylight hours, and different wildlife viewing opportunities compared to the summer months.
Related: When is the best time to cruise to Alaska?
In addition to May and September, you may find great deals in early June and late August. Fewer families may book these sailings due to the cruise dates coinciding with the school calendar.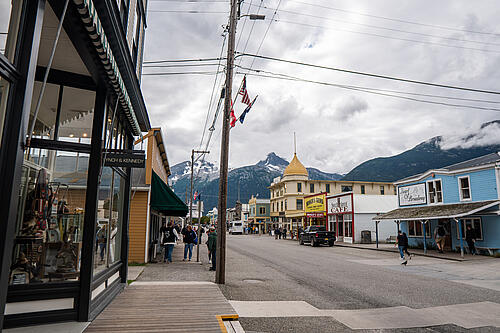 One-way itineraries to Alaska
Some of the cheapest Alaska cruise deals are found on one-way itineraries, which start in one port and end in another. Royal Caribbean's one-way itineraries travel between Vancouver, British Columbia and Seward, Alaska and vice-versa.
One-way cruises are often cheaper due to lower demand. Round trip itineraries are more convenient when booking flights or driving to the cruise port, so many cruisers prefer to book Alaska cruises that start and end in the same place.
Related: I tried the cheapest Alaska cruise I could find: here's how it went
That being said, one-way Alaska cruises can provide more enticing itinerary options, as they typically include more port stops and glacier visits. Many one-way itineraries visit Hubbard Glacier, for example, which is not typically visited on round trip sailings due to its more distant location.
In addition, one-way cruises to Alaska give you the chance to combine a cruise with a land tour. Many passengers book a Cruise Tour before or after their Alaska cruise, during which you can visit popular destinations in interior Alaska such as Denali National Park and Reserve and Talkeetna.
Alaska cruises offer once in a lifetime shore excursions
If you plan to book shore excursions during your Alaska cruise, you're in luck. Alaska cruises offer some of the most unique, most sought-after shore excursions around the world.
From scenic helicopter rides, whale watching tours, and kayaking around glaciers, shore excursions on an Alaska cruise truly offer once in a lifetime experiences. Whether you're a nature lover or history buff, you're sure to find a shore excursion to match your interests.
The downside of shore excursions in Alaska, however, is that they are often more expensive than excursions in the Caribbean. It's not uncommon to see excursions priced between $200-400. Some excursions, particularly those including sea planes and helicopter rides, can be even more expensive.
You can find excursions under $100 as well, though, and there are a few ways to save money on Alaska cruise excursions.
First, book excursions as far in advance as possible. The earlier you book an excursion, the more opportunities you have to reprice the excursion in Royal Caribbean's Cruise Planner. If the price goes down, you can cancel and rebook your excursion to snag the lower price.
Related: The Ultimate Guide to the Royal Caribbean Cruise Planner site
Second, look for shore excursions through third party websites. It's not necessary to book shore excursions directly through Royal Caribbean, and you can usually find better deals with independent tour operators.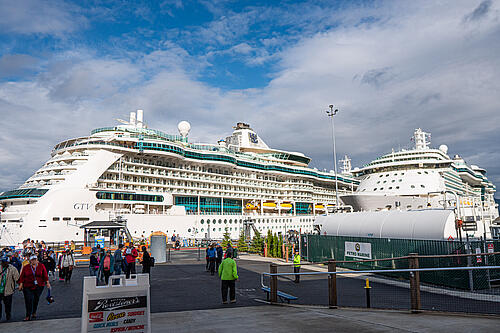 Websites like Tripadvisor, Viator, and Shore Excursions Group have an extensive list of tours available to book. Alternatively, you can consult other cruisers in the Royal Caribbean Blog message boards; the community can share their advice and ideas about Alaska cruise excursions.
Lastly, you can choose to skip shore excursions altogether and plan a port day on your own. Alaska cruise ports are walkable and offer plenty to do and see without booking a tour. You may visit a museum, enjoy a relaxing lunch at a brewery, or do a day hike. There's no shortage of things to experience on a cruise to Alaska whether you book an excursion or explore on your own.
More shore excursion planning advice and tips: