In:
When is the best time to cruise? It's one of the first questions you'll ask yourself when planning a cruise vacation, and truthfully, there's no right answer. The "best" time to cruise depends on your destination, budget, and travel style, and it can vary widely from person to person.
Every destination has a peak season, low season, and shoulder season. Peak season is where you'll encounter the best temperatures, but these sailings come with higher cruise fares and more crowded ships.
Low season, on the other hand, can lead to the best savings, you but may come across poor weather and itinerary changes (i.e. hurricane season). In some destinations, such as Australia, cruises are simply not offered by Royal Caribbean during the low season.
Finally, there's shoulder season, where you'll find lower cruise fares and fewer crowds along with relatively comfortable temperatures.
Knowing the best time to cruise in each region can be confusing, so we've put together a destination by destination guide to better help you plan your next cruise. Let's jump in!
Destination Shortcut: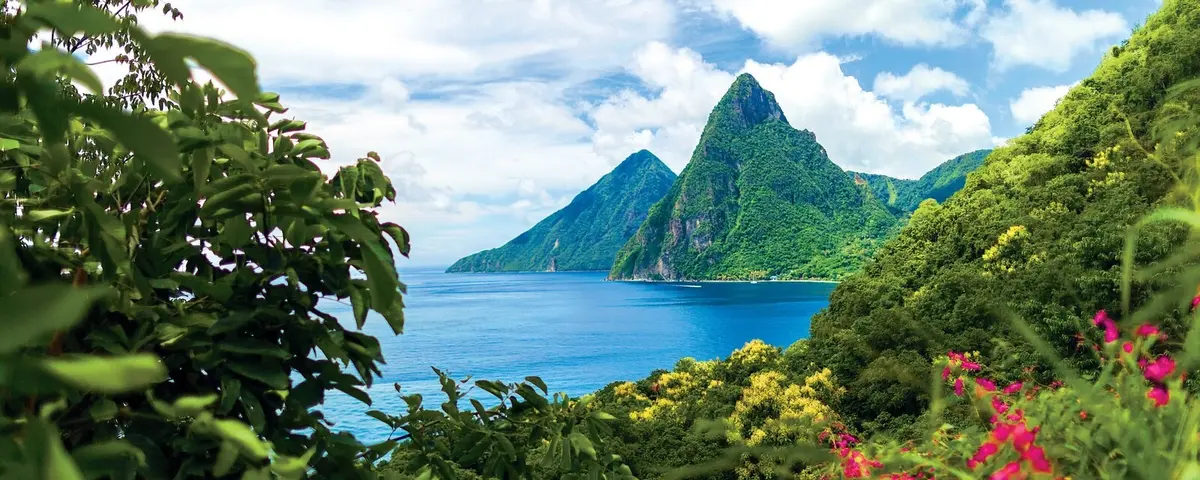 Cruises to the Eastern, Western, and Southern Caribbean are offered year-round, and each season comes with pros and cons. Therefore, you should weigh which factors are important to you in each season before booking a cruise.
Winter is one of the best times to cruise the Caribbean, especially if you're looking to trade out blizzards for beaches. You'll find temperatures in the 70s and 80s throughout the winter months, although ports located further north (such as Nassau or Perfect Day at CocoCay) might be chilly.
Related: The best time to go on a Caribbean cruise
Summer is also a popular time to cruise the Caribbean, and many guests appreciate more hours of daylight during this time of year. However, summer brings some of the highest crowds and temperatures, so it's not necessarily the best time to sail for all guests.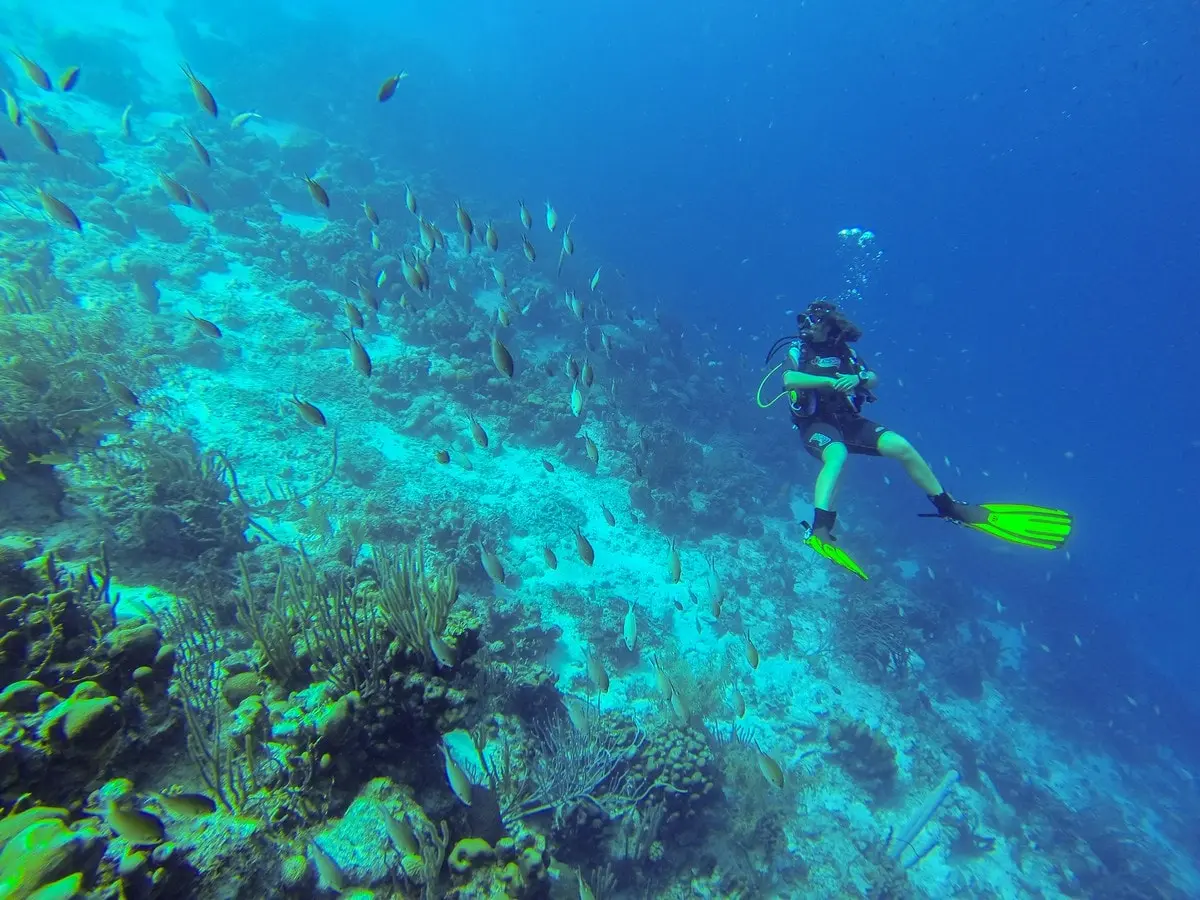 Surprisingly, hurricane season can be a great time to cruise the Caribbean, but only if you remain flexible. Weather during the later part of hurricane season (August through October) is hot and humid, but you can often find fantastic cruise deals during this time of year.
Related: What it's like on a cruise ship when there's a hurricane
However, you'll have to be prepared for last-minute itinerary changes. Royal Caribbean won't sail into a hurricane, of course, so they might switch from a Western Caribbean to Eastern Caribbean itinerary (or vice versa) to avoid the storm.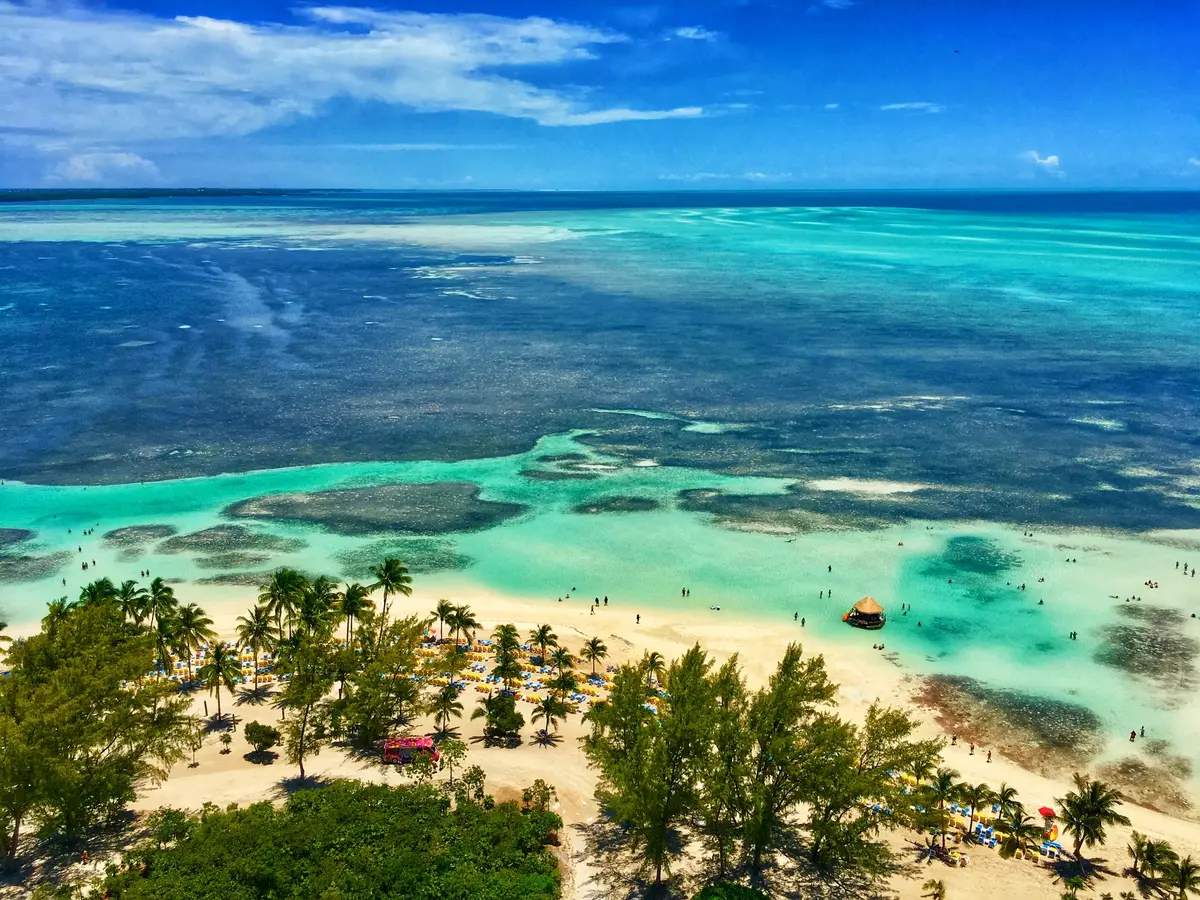 Bahamas cruises are popular year-round, but what many passengers don't realize is that The Bahamas are located further north than other Caribbean cruise ports. The location of the islands can impact their weather patterns more than ports located further south.
Throughout most of the year, cruising to The Bahamas results in warm, sunny weather, but there's always the possibility of unfavorable forecasts in the winter months.
Related: Bahamas cruise guide
January is the coldest month for Bahamas cruises, although temperatures can be unpredictable. One week may have lows in the mid-50s with high winds and rain, whereas the following week can be 75 degrees with sunny skies.
Expect more precipitation from June to September and drier conditions between November and April. The months of March, April, May, and November often see the most comfortable temperatures with little precipitation.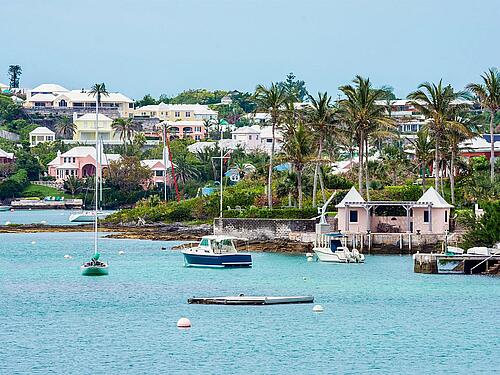 Bermuda cruises are offered between April and October, and the island makes a popular port stop for those cruising from the northeast.
The early season in Bermuda (April and May) sees some of the lowest prices and has comfortable temperatures in the 70s. The water temperature, however, can be cold at this time of year, so it isn't the best time to visit for those hoping to enjoy beach activities.
Nonetheless, April and May are excellent times to enjoy Bermuda outside of just beaches, from cycling the historic Railway Trail to horseback riding and celebrating local holidays.
Related: What to do in Bermuda on a cruise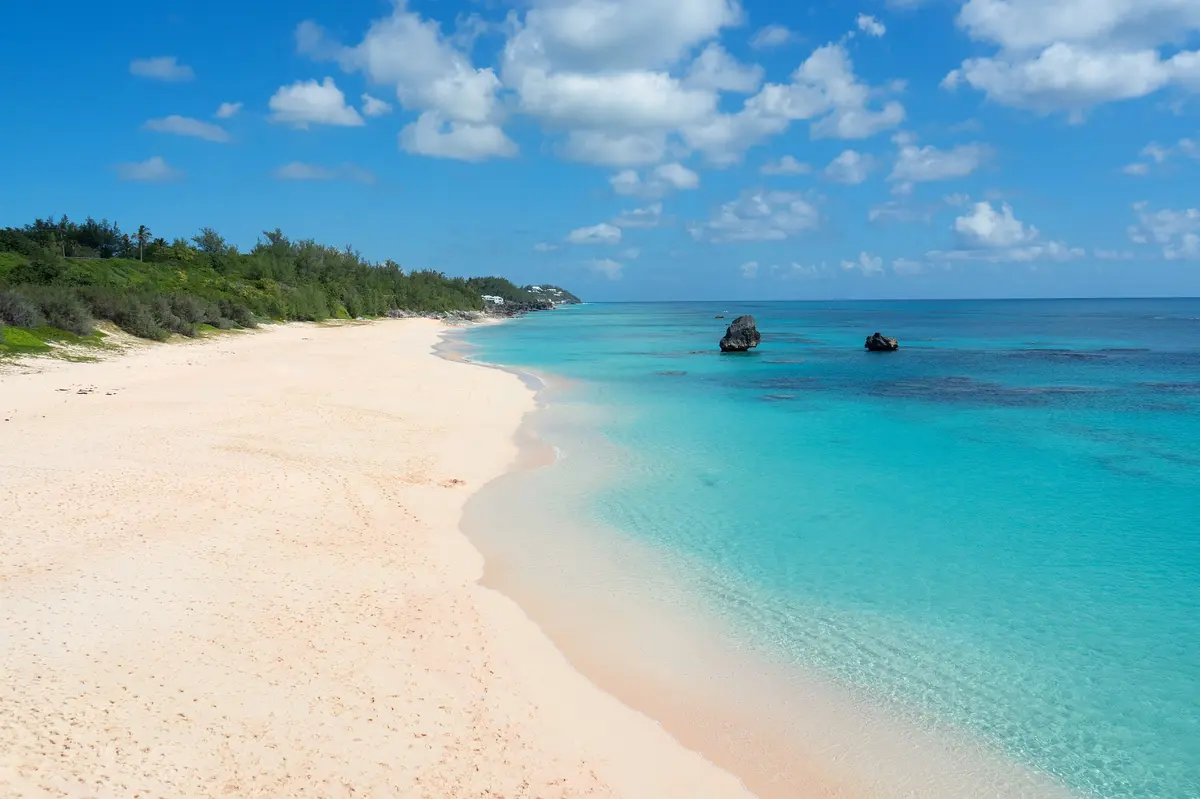 June, July, and August bring more crowds and higher cruise fares, but offer the best temperatures for water and beach activities. You can enjoy snorkeling, jet skiing, kayaking, and relaxing on the beach during these months.
The late season (September and October) is also a nice time to visit the island. Temperatures are still warm during these months, but there are far fewer tourists. This makes the island's pace much more relaxed than the peak summer season, although you do have to remain flexible with your itinerary since September and October fall in hurricane season.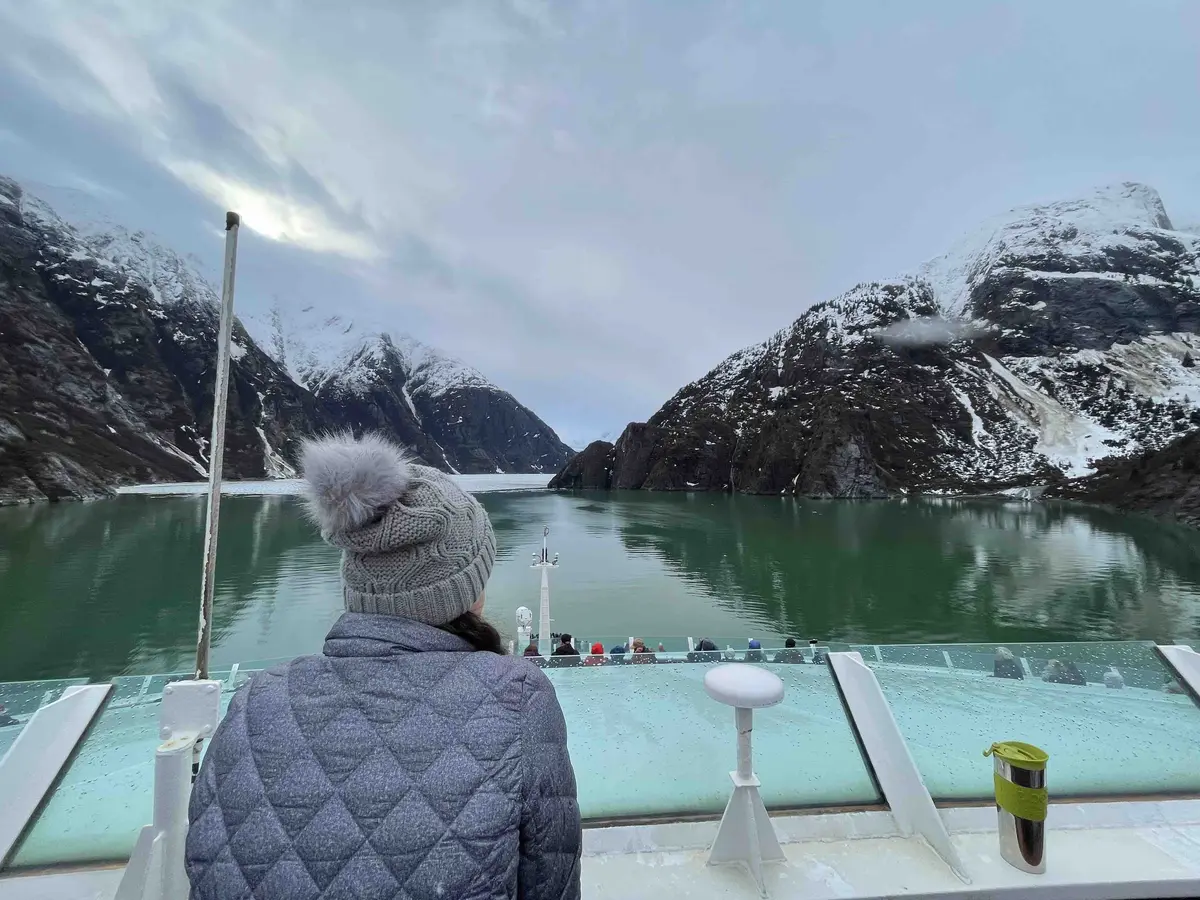 Royal Caribbean's Alaska cruise season runs between May and September, with peak season starting in mid-June and continuing until late August. During the five month season, the weather can vary considerably, so it's important to know which type of weather should be expected before you book your cruise.
The best months for an Alaska cruise are in June, July, and August. The summer months bring the warmest temperatures, most wildlife viewing opportunities, and longest daylight hours. If you're hoping to participate in outdoor activities while in Alaska such as hiking or whale watching, the summer months are your best bet.
This time of year is extremely popular, so many itineraries can book up quickly. Therefore, it's recommended to book an Alaska cruise during the peak season as early as possible.
Related: Alaska cruise guide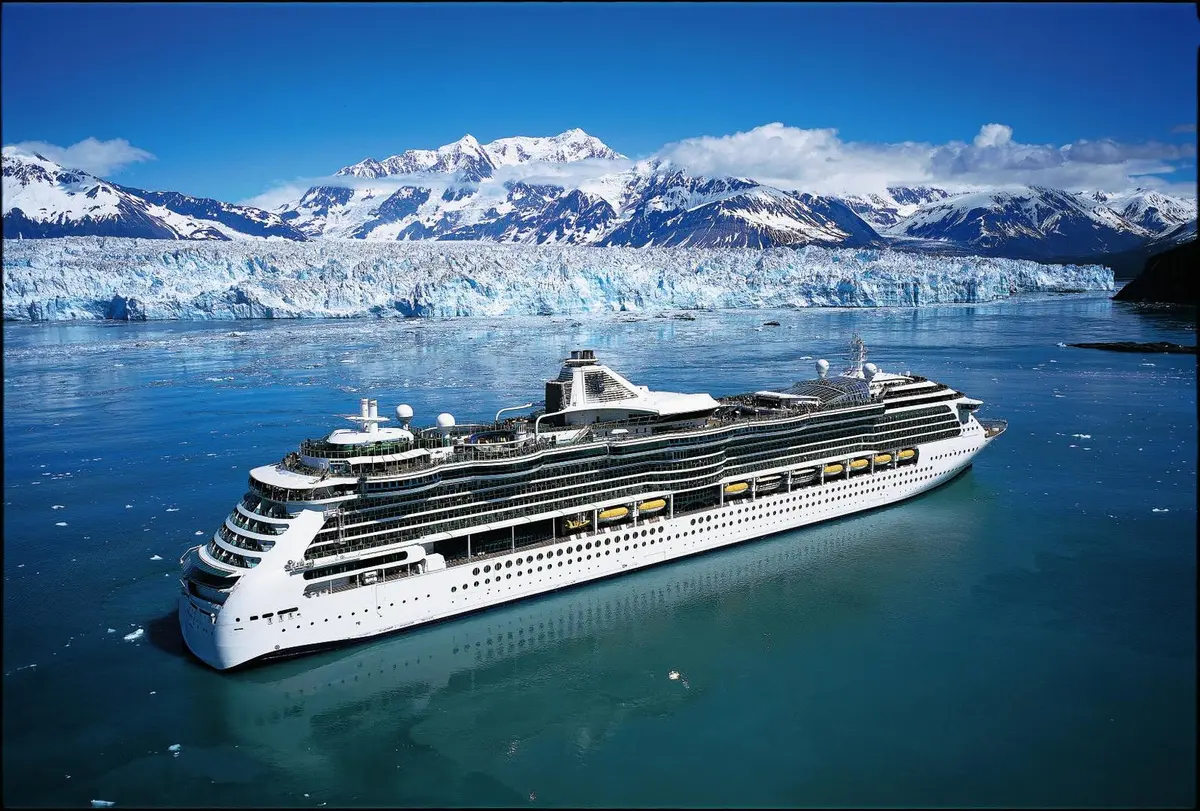 The cheapest cruise fares to Alaska are found during the shoulder season months of May and September.
Although these months may not bring the best weather (frequent rainfall and cold temperatures are to be expected), they are undoubtedly the cheapest months to cruise Alaska. As a plus, you'll find far fewer crowds during the shoulder season as well.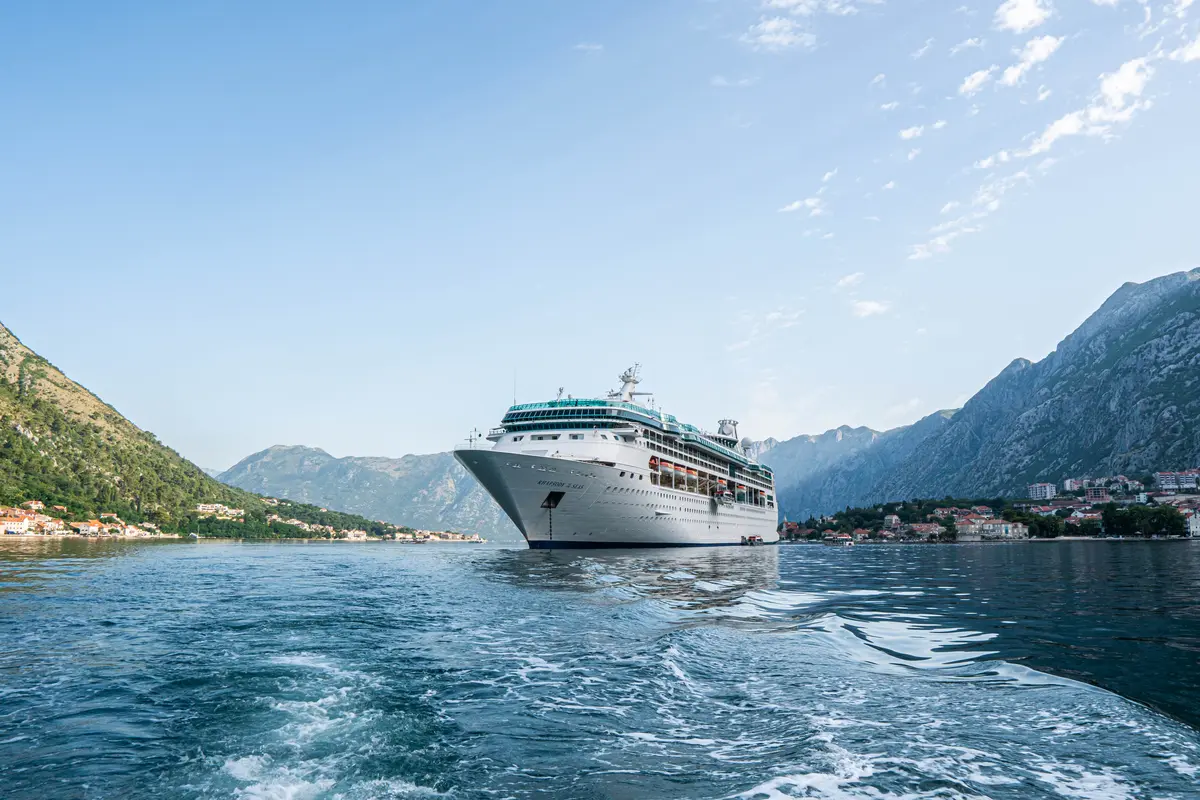 Royal Caribbean's European cruise season runs from late April to late October, and itineraries are offered in a range of destinations, from the snowy fjords of Norway to the dramatic coastlines of the Greek Isles.
Due to the variety of destinations offered, the best time to cruise can vary from place to place.
Northern Europe itineraries are most popular during the peak of summer in June, July, and August. This is when you'll find the best weather and most daylight in Scandinavia, the British Isles, and Iceland, although higher cruise fares should be expected.
The Mediterranean, Adriatic, and Greek Isles are popular throughout the entire cruise season, but summer can bring very warm temperatures. Unlike on a Caribbean cruise, you'll likely spend less time at the beach and more time sightseeing in busy cities while cruising Europe. Walking around ports like Florence, Athens, and Barcelona in the summer can be uncomfortably hot.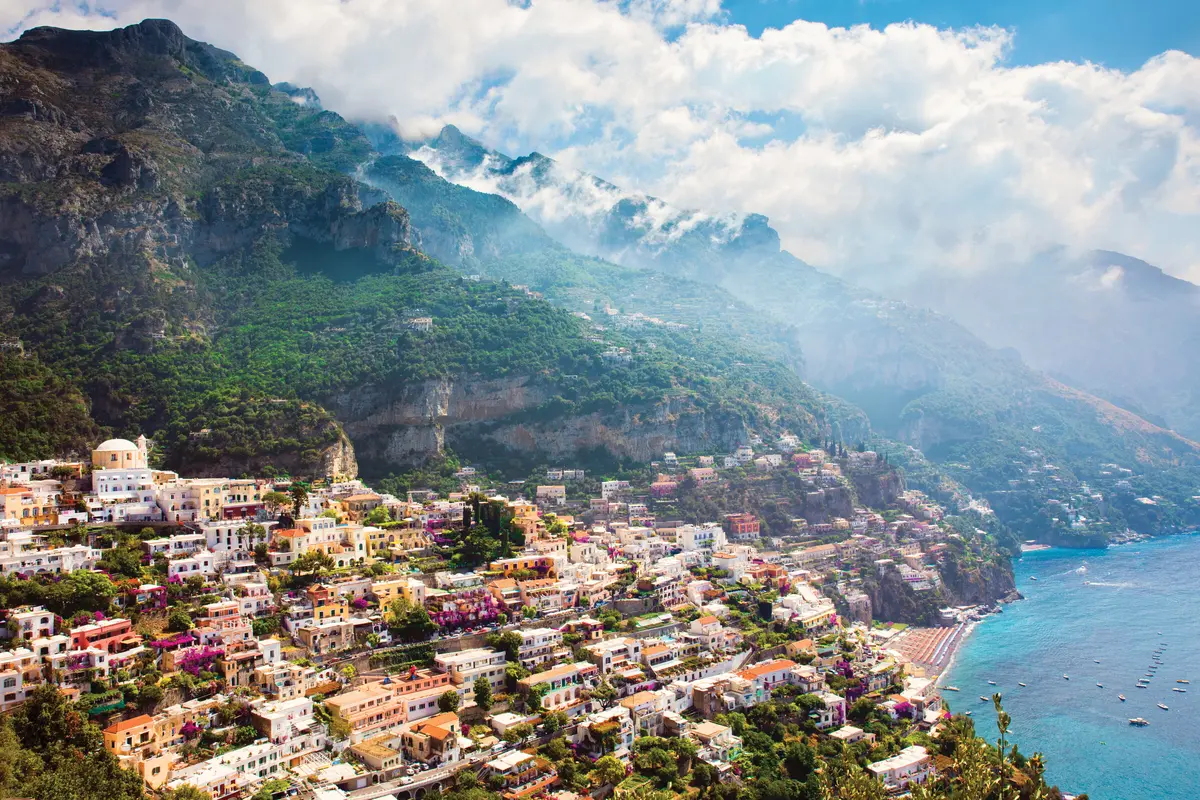 Related: Western Mediterranean cruise guide
Because of this, the spring or fall can be a wonderful time to cruise these regions of Europe. Temperatures are not nearly as warm as in the summer, making it a perfect time to sightsee in cities like Rome and Paris. In addition, crowds will be far fewer as many families are at work and school.
As another benefit, airfare tends to be much cheaper in the spring and fall compared to the summer months.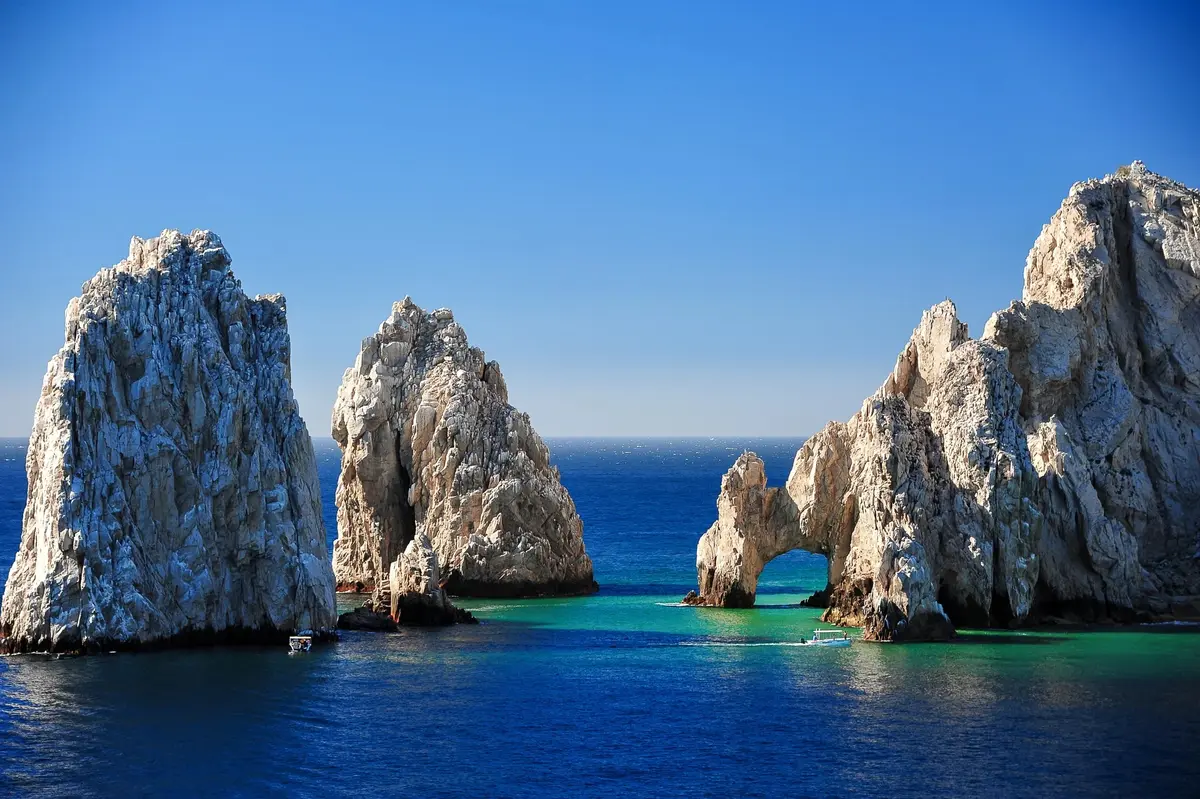 Cruises to Mexico from Los Angeles sail to the Mexican Riviera, a name coined for the country's picturesque towns along the Pacific Coast and Baja California. Ports like Cabo San Lucas, Puerto Vallarta, and Catalina Island are found on Mexican Riviera itineraries.
While the Mexican Riviera is a year-round cruising destination, the region sees more diverse weather patterns compared to the Caribbean side of Mexico. Ports on Mexican Riviera itineraries are located in different climates and latitudes, so the best time to cruise to one port may not be the best time for another.
Related: Mexican Riviera cruise guide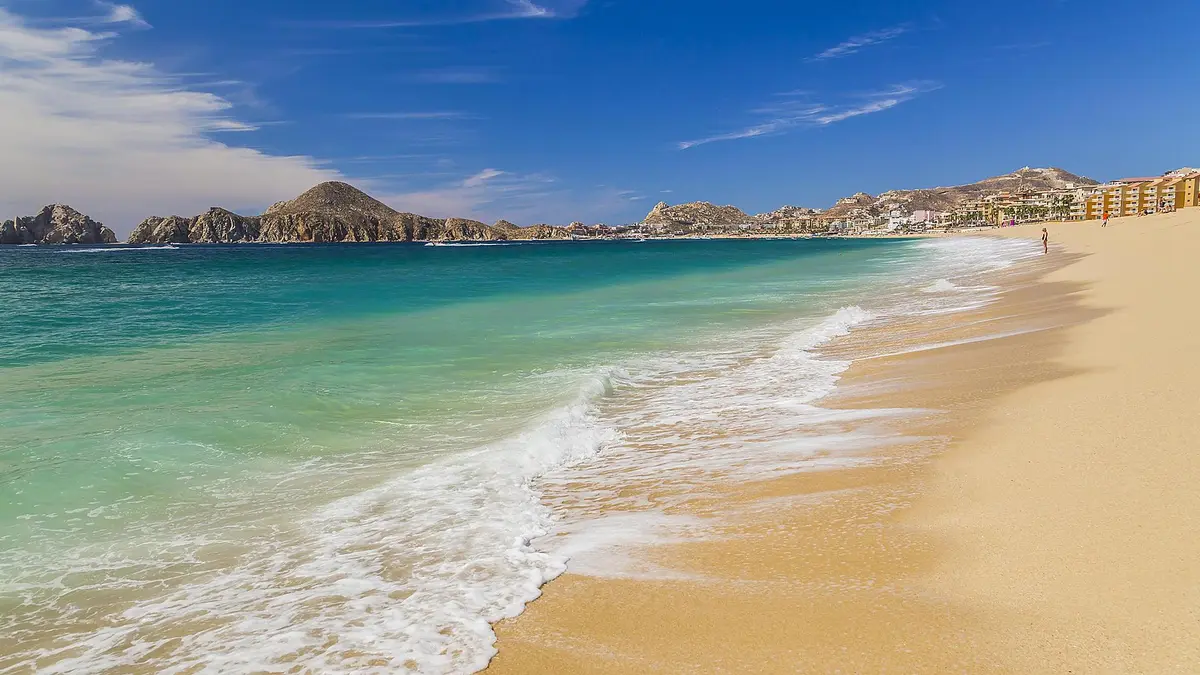 There are two main Mexican Riviera itineraries found on Royal Caribbean cruises:
3 & 4-night cruises to Ensenada, Mexico and Catalina Island
7-night cruises to Cabo San Lucas, Mazatlán, and Puerto Vallarta
Short cruises to Ensenada and Catalina Island are best during the summer months, when temperatures are in the mid-80s with sunny skies. During the winter, these more northerly ports can see temperatures in the 50s and 60s.
For itineraries visiting Cabo San Lucas, Mazatlán, and Puerto Vallarta, the peak season to sail is between December and April. Escaping the winter for a sunny holiday is popular during these months, and you'll find comfortable temperatures in the region, with highs around 75 to 80 degrees.
Related: When is the best time to cruise the Mexican Riviera?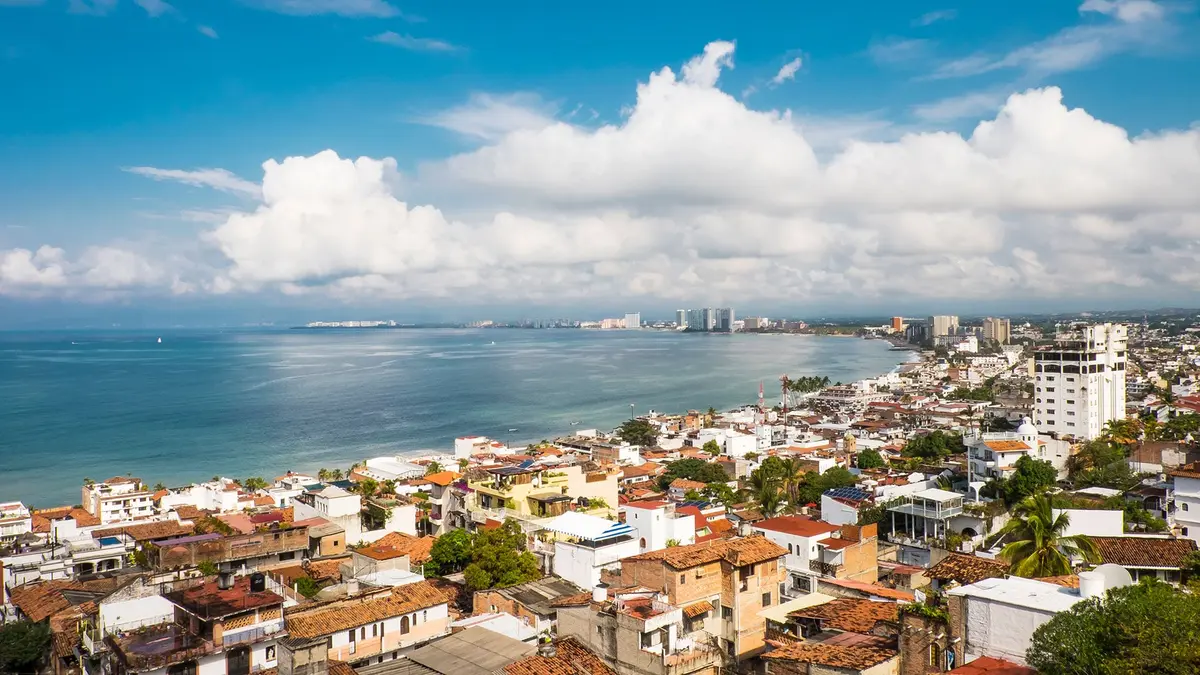 The Mexican Riviera also has a dry and rainy season, with the dry season from November to June and the most precipitation expected in August and September. More arid ports, such as Cabo San Lucas, will receive little rainfall year-round.
No matter the month you sail, it's recommended to bring a jacket, sweater, or other warm layers. It can be chilly as your ship sails down the coast of Baja California, so it's common to need a light jacket during the mornings and evenings while onboard.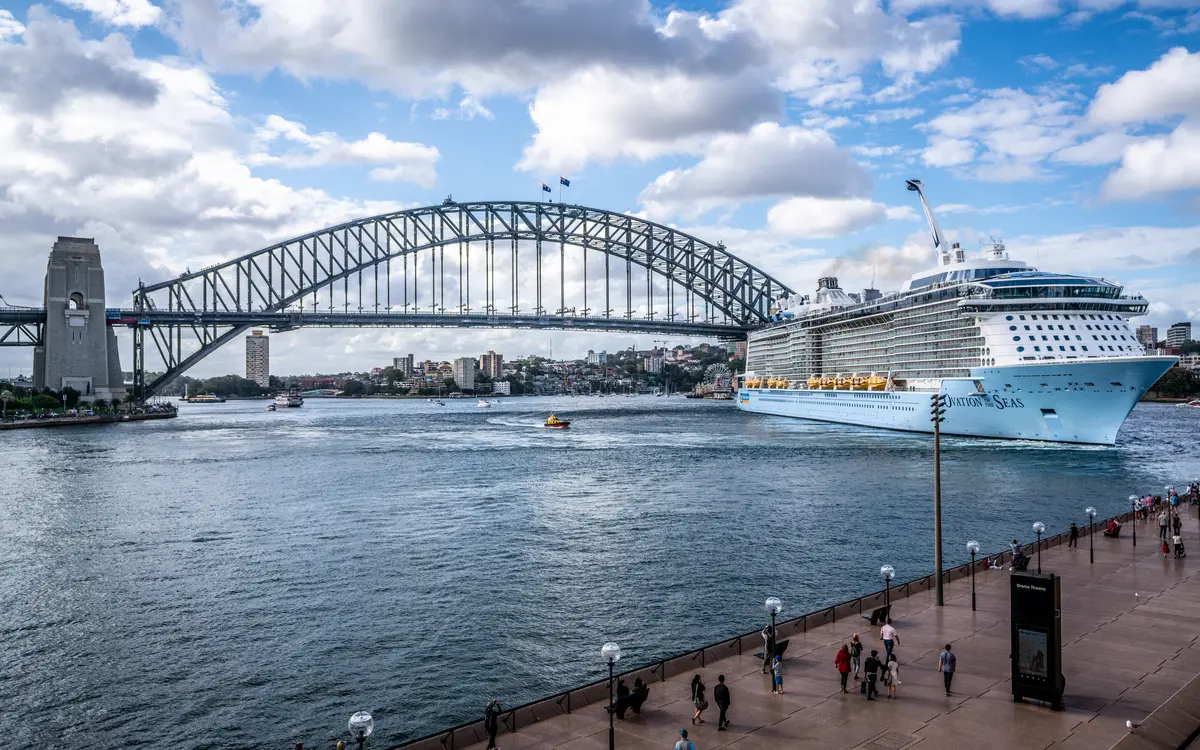 The cruise season in Australia, New Zealand, and the South Pacific runs from late October to April each year, coinciding with summer in the southern hemisphere. The most popular time of year for these cruises is in December and January, as these months coincide with school holidays.
The peak summer season in Australia offers the perfect temperatures for swimming, snorkeling, and exploring the region's breathtaking beaches and world-renowned cities. Like Australia, New Zealand is also best visited during the summer months.
South Pacific cruises to Vanuatu, Fiji, and New Caledonia are vastly popular, although most sailings are offering during the region's rainy season from November to March. Just like the Caribbean, though, rain showers do not last all day and should not negatively impact shore excursions and activities.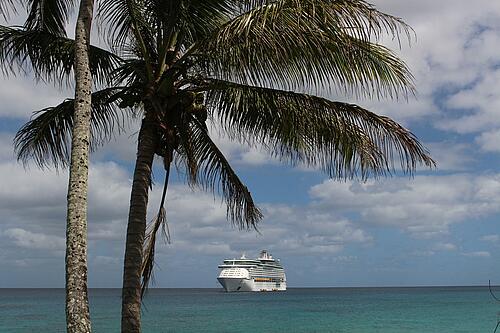 Related: 15 countries you didn't know you could cruise to on Royal Caribbean
Like all cruise destinations, shoulder season is the best time to sail for those looking to save money. Some of the cheapest fares are found in October and April when school is in session.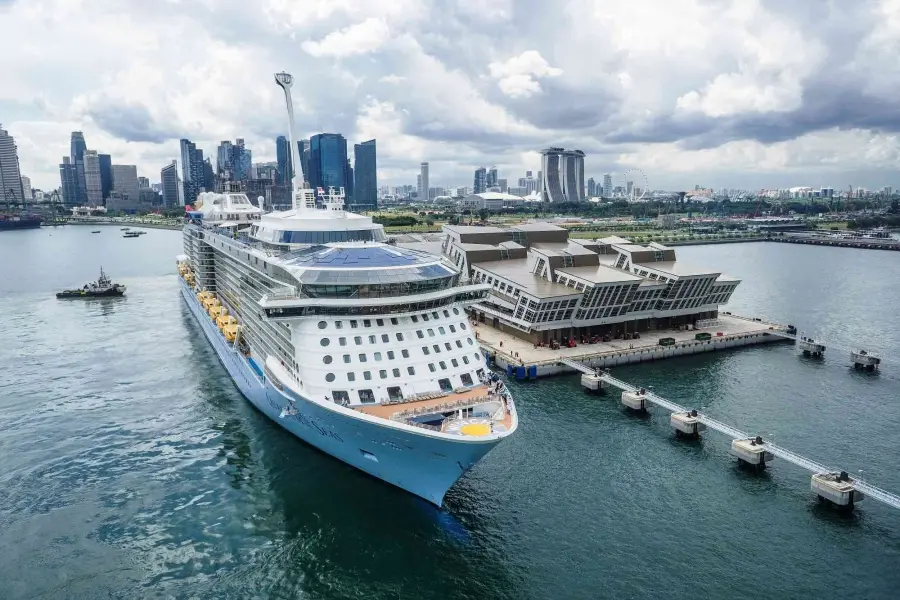 Royal Caribbean offers cruises from Singapore year-round. The majority of these sailings visit Southeast Asian ports like Kuala Lumpur, Bangkok, and Ho Chi Minh City. However, there are occasionally longer itineraries offered visiting ports in Japan, China, and the Philippines.
If you're planning a cruise to Southeast Asia, the most important distinction to make between seasons is the rainy season versus the dry season. Humidity and temperatures are high year-round, but the coolest and driest weather is typically found between November and February.
The warmest time of the year is between March and May, and the region's monsoon season falls between June and October. Rainfall does not typically last all day, however; instead, it appears in short, strong bursts.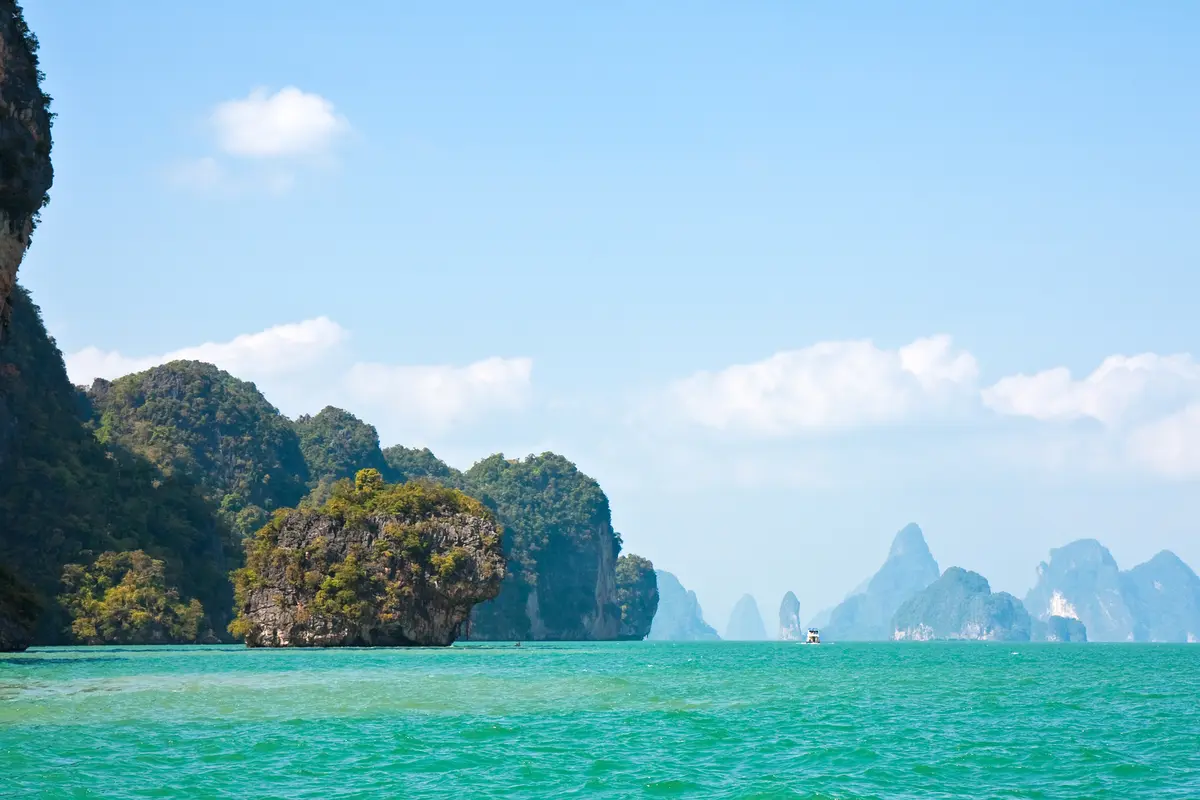 All things considered, the best months for a Southeast Asia cruise from Singapore are November, December, January, and February.
For cruises visiting ports further north, such as in Japan and China, you'll want to sail during spring, summer, and early fall. Royal Caribbean's itineraries to these destinations are currently being offered only during the peak summer months.