In:
Ever since Royal Caribbean shut down operations in March, everyone has been wondering when and how the cruise line will start back up again.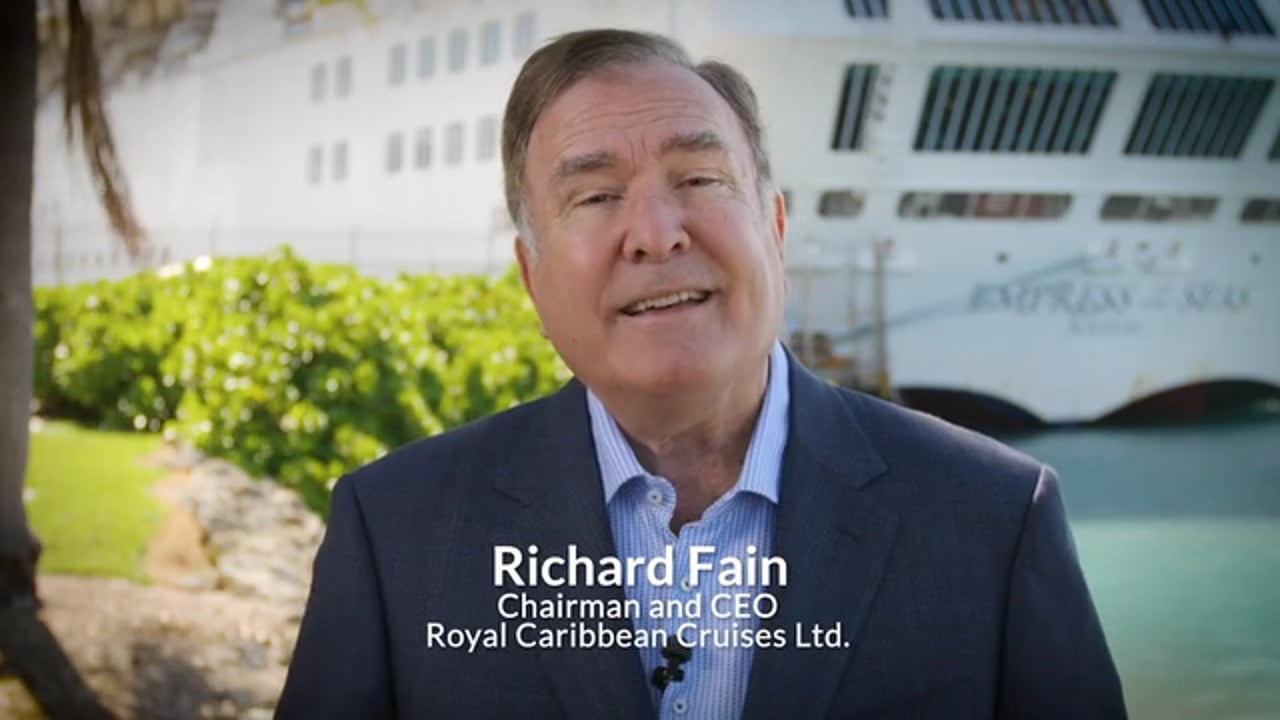 While there is no clear answer just yet, there have been some clues and guidance provided throughout the shutdown by Royal Caribbean Group Chairman and CEO Richard Fain.
Mr. Fain has spoken on television, in webinars, and on conference calls many times during the voluntary cruise suspension, and offered hints at what cruises starting up again will involve.
For anyone trying to piece together Royal Caribbean's game plan, here is some of the significant plans Richard Fain hinted or alluded to over the last few months.
Slow and methodical return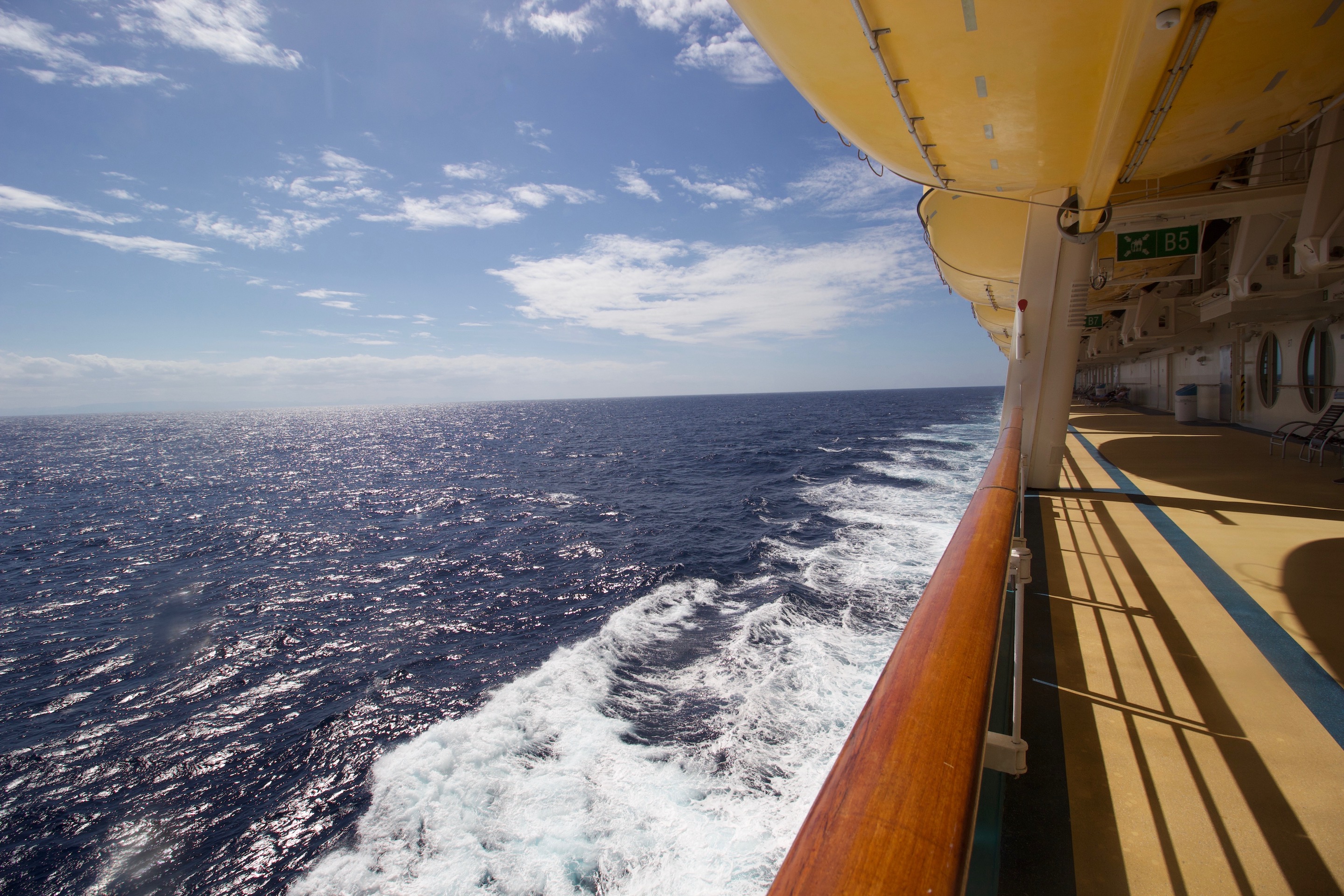 Despite losing money everyday with cruises not operating, Royal Caribbean has been adamant about getting their plans right before starting up again.
Richard Fain has spoken repeatedly about a slow and careful approach to returning, and using the time off to focus on crafting a solution to keep guests and crew members safe onboard.
"We will not rush to return to service until we are confident that we have figured out the changes that we must make to offer our guests and crew strong health and safety protocols with the enjoyable experience that they rightly expect," Mr. Fain said during an earnings call with investors in August.
In addition, he mentioned Royal Caribbean is learning from other cruise lines that have started back up around the world. Mr. Fain emphasized the strategy of cruises starting back up "slowly and methodically", and the need to learn from these first cruises back.
Capacity of ships will be reduced initially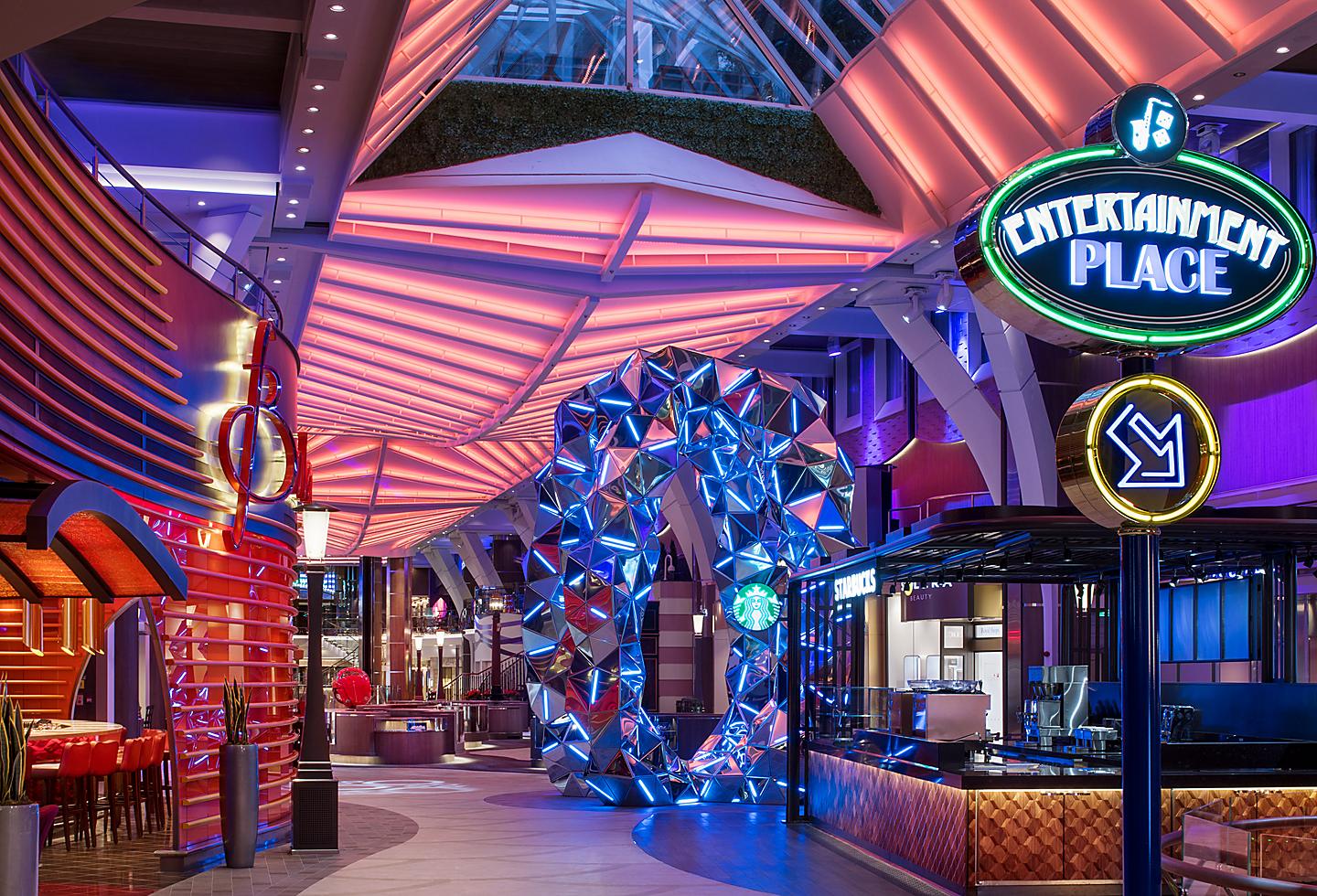 One change we can expect when cruises resume is there will be less passengers onboard.
In order to foster social distancing, Royal Caribbean will limit the amount of passengers on its ships.  There has been no indication yet how they will do that in situations where sailings are already past a given threshold for a limit, but that is likely forthcoming.
Mr. Fain was very clear on this strategy during a webinar in July, "It is likely that when protocols are implemented, at least at the beginning, the capacity of the ships will will be reduced."
"It's likely we'll start out at lower capacity in Europe, the capacity levels for the starting up or at 60 to 70 percent potential load factors. And obviously that's quite a bit less than we're used to."
"But I think over time, particularly as treatments and pervasiveness of the disease and especially vaccines, that will then go back up. So there's a cost in the early period which hopefully will disappear fairly quickly."
Four tiers making cruising safe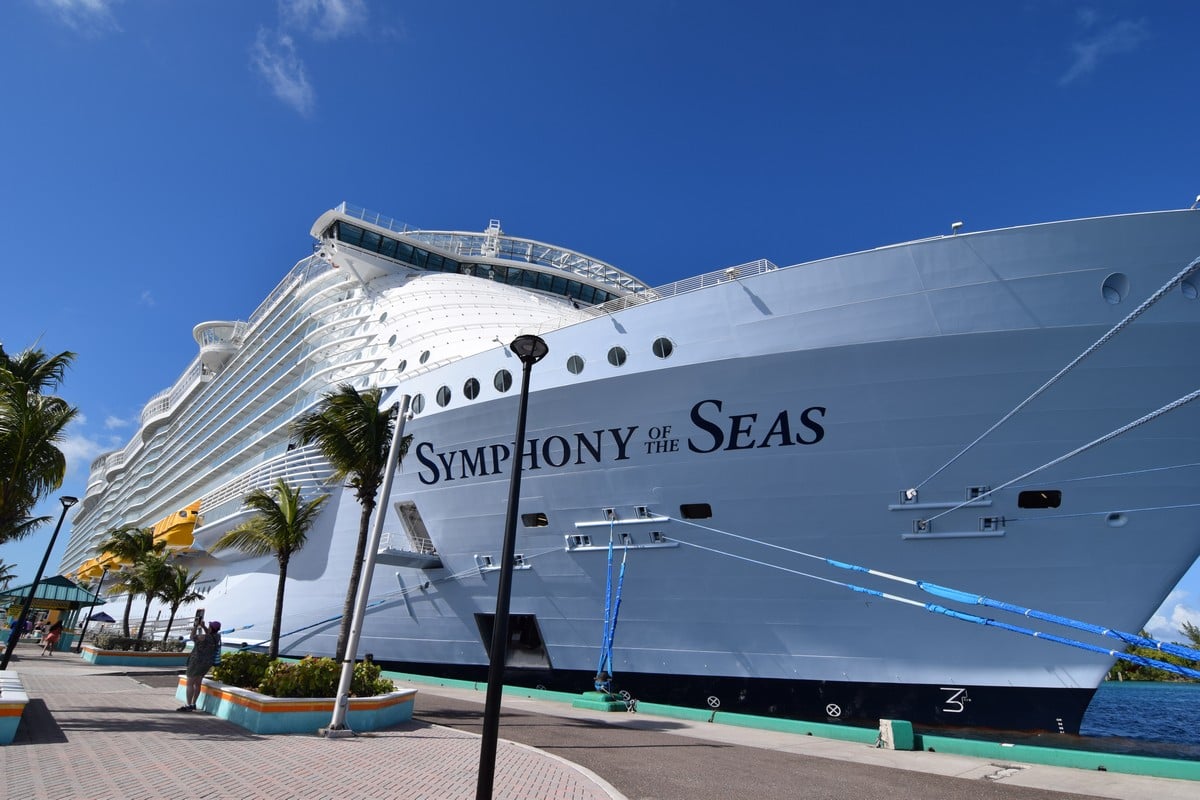 Royal Caribbean's approach to cruises resuming safely focuses on four major tenets, which Mr. Fain outlined in July.
Screening
Onboard the ship
Destinations ship visit
What if there is a case on a Royal Caribbean ship?
"We really need to be able to address all four of those. You probably have some ideas by seeing what's happening elsewhere, but we have some really cool, innovative ideas coming out of the committee."
New ships and projects delayed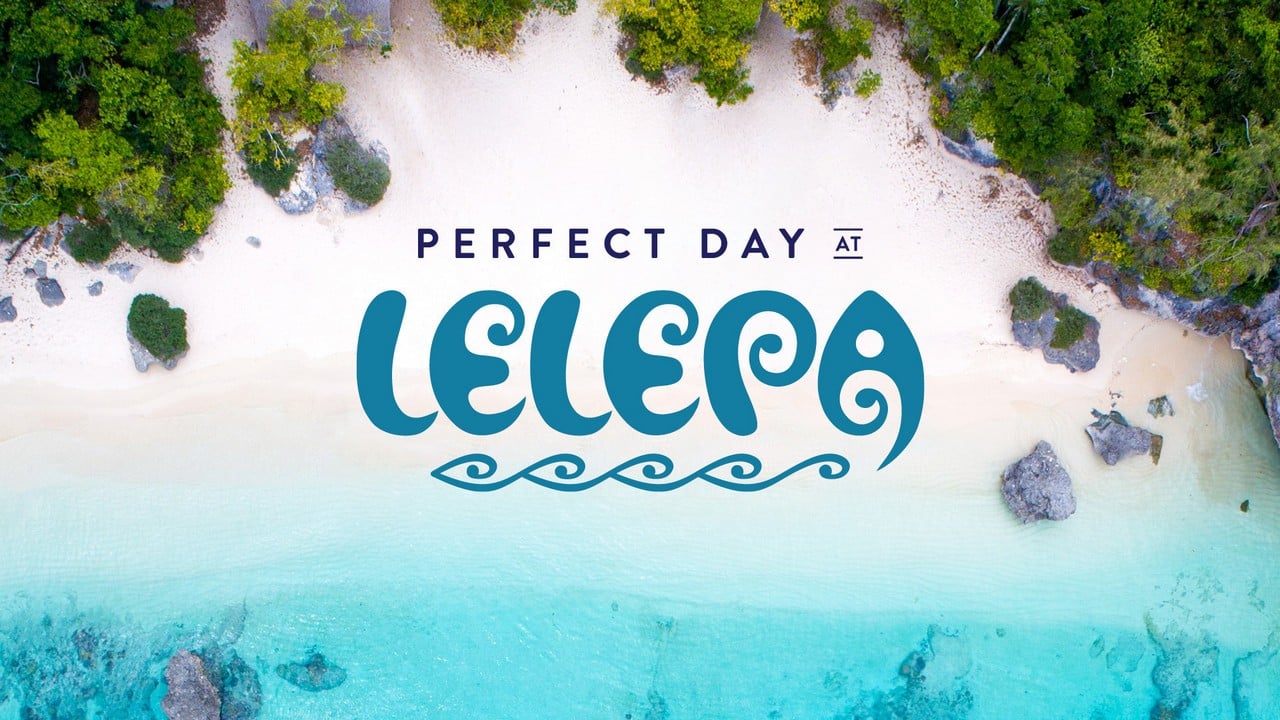 In order to cut or defer costs, Royal Caribbean has had to delay new builds and projects.
"On top of all these efforts, most of our capital projects have been delayed or canceled because we don't know how long it will take to get beyond this epidemic," Mr. Fain outlined during a call with Wall Street analysts.
"These are painful, but these are necessary decisions, I have to say that these five months have been the longest five months any of us can remember now since the crisis began."
We already know that the new Galveston cruise terminal is delayed a year, Odyssey of the Seas is delayed until 2021, and Wonder of the Seas is delayed until 2022.  Royal Caribbean has made no other announcements regarding the timeline of other projects such as the Freeport or Nassau port projects, or Perfect Day at Vanuatu or Royal Beach Club.
Which ships will sail first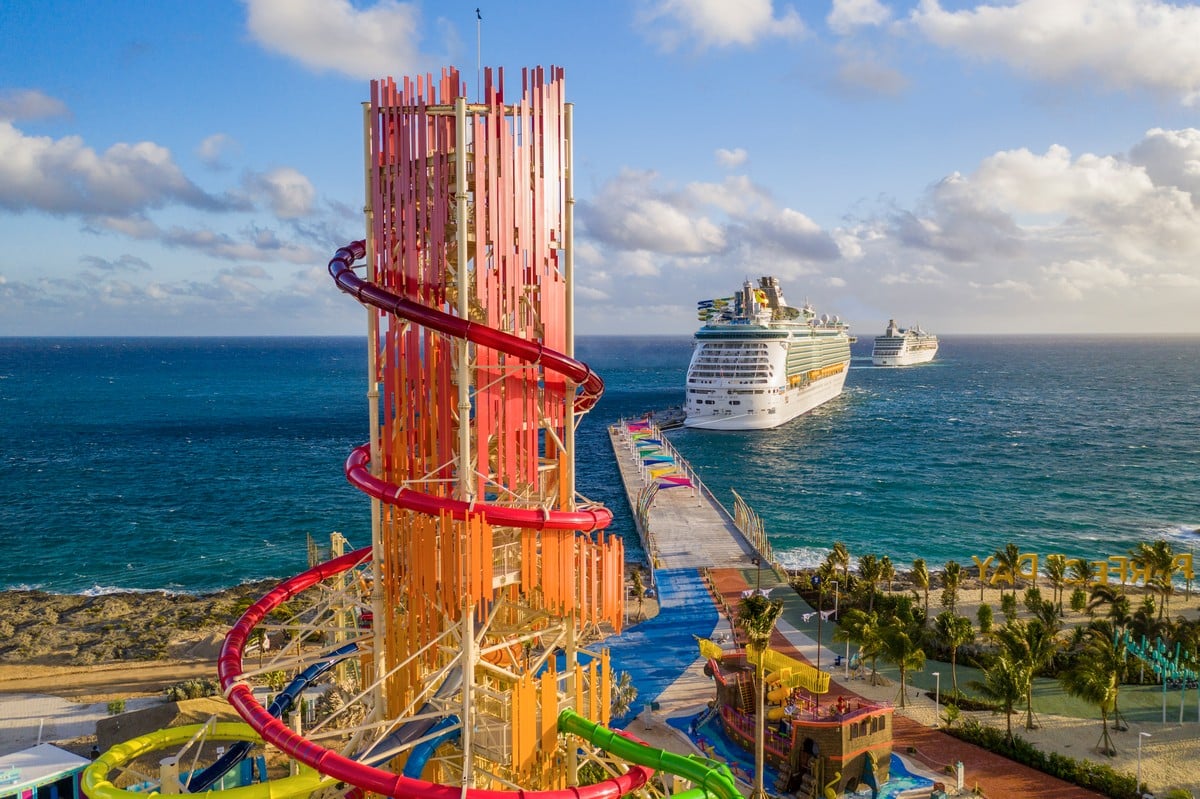 When the time is right for cruises to return, only a few ships will start up initially.
Richard Fain explained in the first quarter 2020 results call that when Royal Caribbean starts sailing again, the entire fleet will not resume at once.
"We don't expect that... someday somebody blows a horn, and all the ships start operating right away. We think that it will be a gradual start, a little bit like society is opening up gradually."
"So we would imagine that we would start with fewer ships, and more likely to be more drive markets in the beginning, and then it would then evolve and grow from there."