In:
Royal Caribbean Group Chairman and CEO Richard Fain answered some of the hottest questions the public has been wondering about the state of the cruise industry.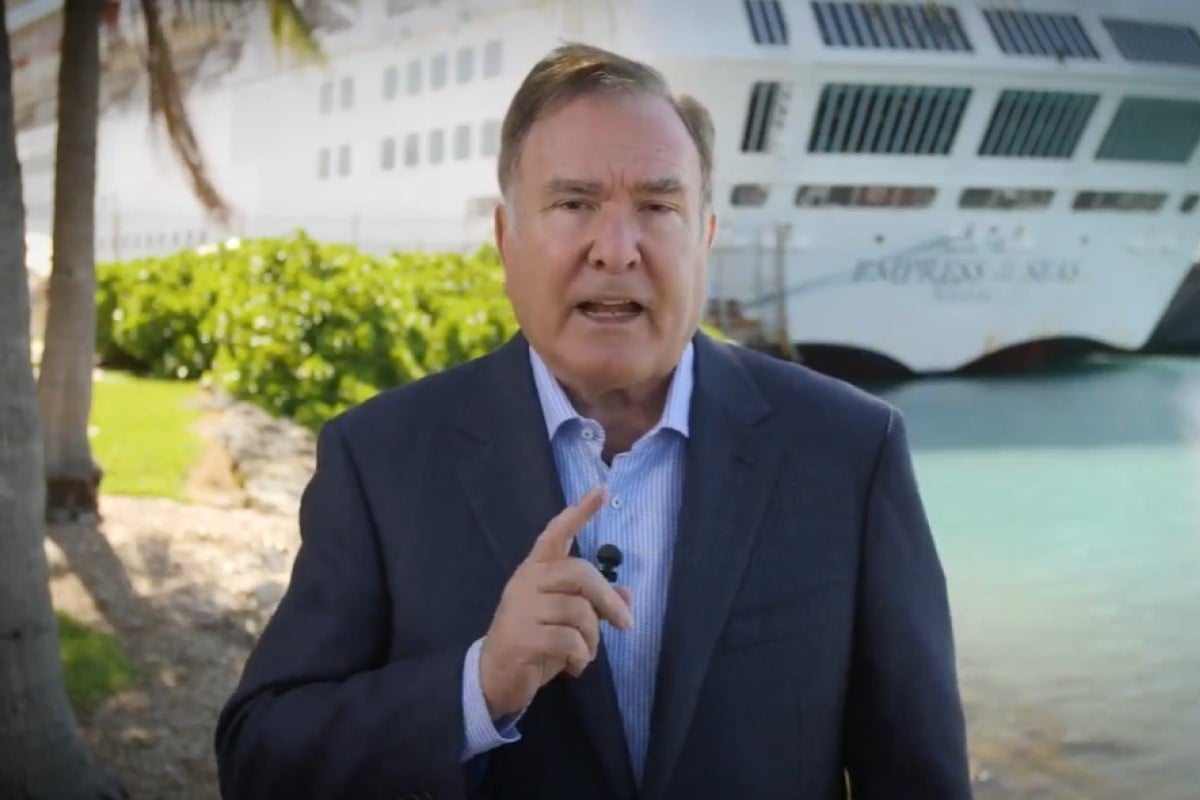 In a webinar with travel agents, Mr. Fain responded to questions about a variety of topics related to Royal Caribbean cruises and what the cruise line is doing now, and what it plans to do to get back resuming sailings.
Former Monarch and Sovereign of the Seas will be sold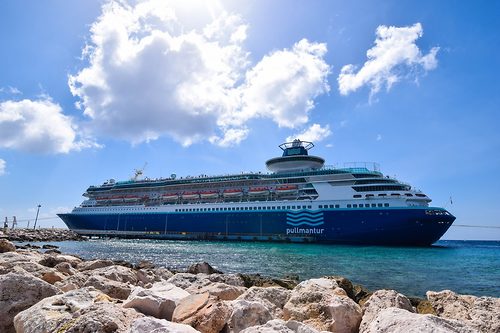 Ever since Pullmantur Cruises announced it was entering bankruptcy, many have wondered about the fate of the former Royal Caribbean ships sailing in the fleet.
Mr. Fain answered a question if Royal Caribbean has plans to sell ships in its fleet, saying simply there are no plans, but it is a consideration.
"There are no plans, but there are consideration," Fain said. "I think we will look at that somewhat opportunistic basis."
While there are no plans right now to sell its ships, the Pullmantur ships will be sold off due to the financial issues that cruise line is facing.
"The one exception would be the Pullmantur ships, which are now in the process of being sold."
Capacity of ships will be reduced initially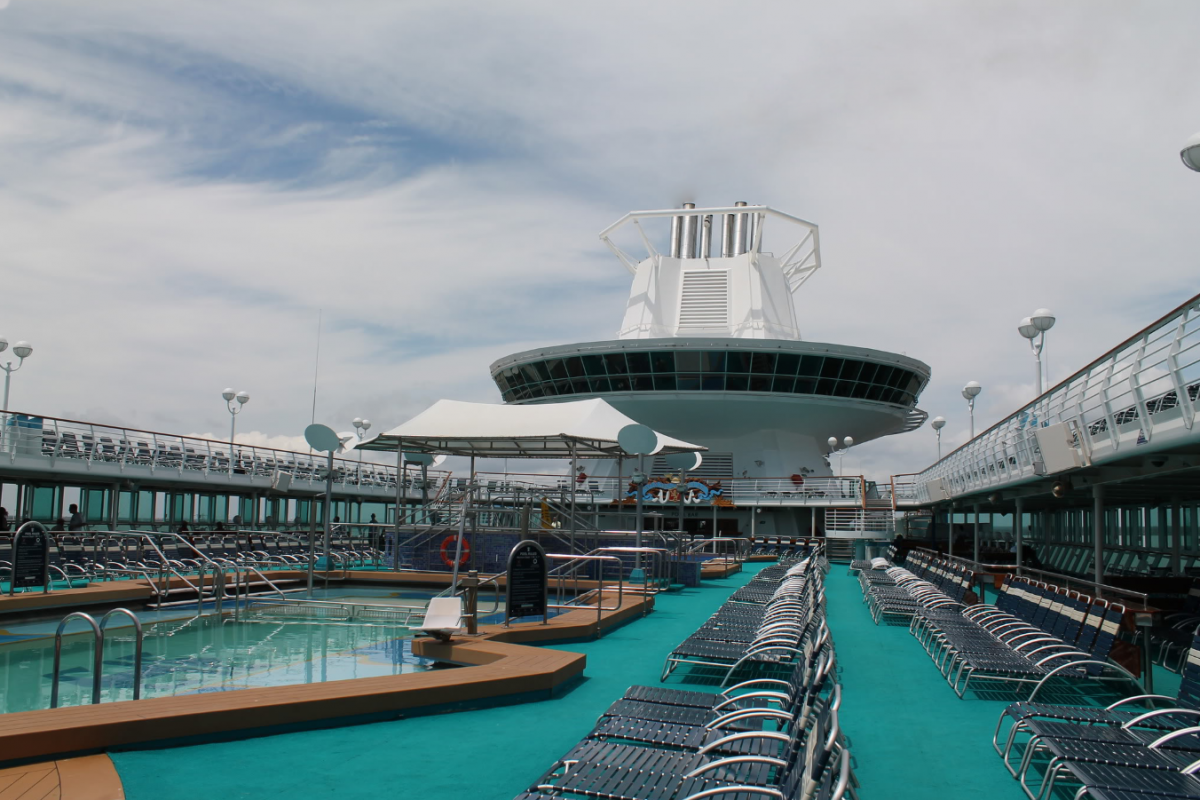 Echoing earlier statements, Mr. Fain talked about reducing capacity on its ships in order to implement social distancing.
"It is likely that when protocols are implemented, at least at the beginning, the capacity of the ships will will be reduced."
In terms of how many less guests, Mr. Fain talked about starting up in Europe as an example.
"It's likely we'll start out at lower capacity in Europe, the capacity levels for the starting up or at 60 to 70 percent potential load factors. And obviously that's quite a bit less than we're used to."
"But I think over time, particularly as treatments and pervasiveness of the disease and especially vaccines, that will then go back up. So there's a cost in the early period which hopefully will disappear fairly quickly."
Royal Caribbean Group name change

One of the early questions Mr. Fain touched upon was about the name change for Royal Caribbean's parent company, which has shifted from Royal Caribbean Cruises Ltd. to Royal Caribbean Group.
Mr. Fain was quick to point out that the legal name of the company is still Royal Caribbean Cruises Ltd, and was not sure yet if that will ever change.
"There was confusion sometimes between the brand Royal Caribbean International and the group of brands, which covers all six of the different brands. It was a little bit confusing to some people. And so we wanted a name for the for the parent company that was clear it wasn't the operating entity"
"I think under normal circumstances, we would have had a big announcement and a big rolling out of thi, but in a in a post-COVID world or in our current COVID world, we are being a lot more quiet about the whole thing."
Global operations update
A large part of Mr. Fain's comments were about providing a global update on where Royal Caribbean is currently in terms of getting ready to resume cruises.
Mr. Fain saw many positive signs, including its German brand, TUI Cruises, resuming cruises on July 24.
In addition, the new Healthy Sail Panel is going above and beyond the standard responses on land.
"The ship has special features, somethings make it more challenging, but some things provide real opportunities, and so they're really looking at it with an open mind and with an imaginative core. So I'm really quite excited about how that's going to work."
In terms of getting cruises back in the United States, Mr. Fain thinks a lot hinges upon how quickly cases can be reduced.
"A key factor will be how quickly we are successful in bringing the prevalence of it in society down. And you're seeing the impact in Europe where they have been successful in bringing it down and in much of Asia."
Why Royal Caribbean partnered with Norwegian Cruise Line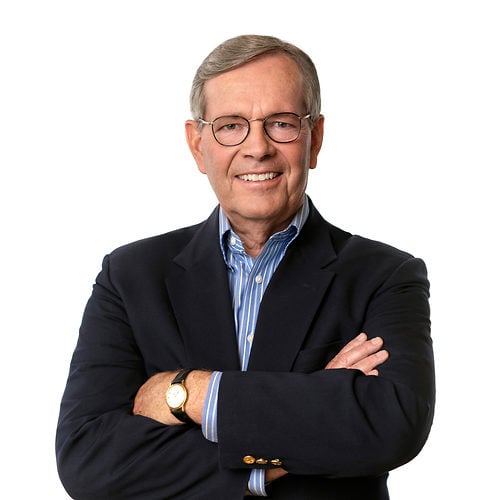 One question asked to Mr. Fain was why Royal Caribbean partnered with Norwegian Cruise Line and not other cruise lines.
"The truth is that we started out with the idea of doing a panel just of our own," Mr. Fain recalled, "I did call around other other cruise line CEOs, not just let them know what we were doing. And when I spoke to Frank Del Rio of Norwegian, he said and well, that's a coincidence because we have been working with a guy by the name of Scott Gottlieb."
"And so at that point, I quickly said, well, wow, if we're both doing the same thing, wouldn't we be more impactful together? And it really has been a wonderful experience."
Crew repatriation update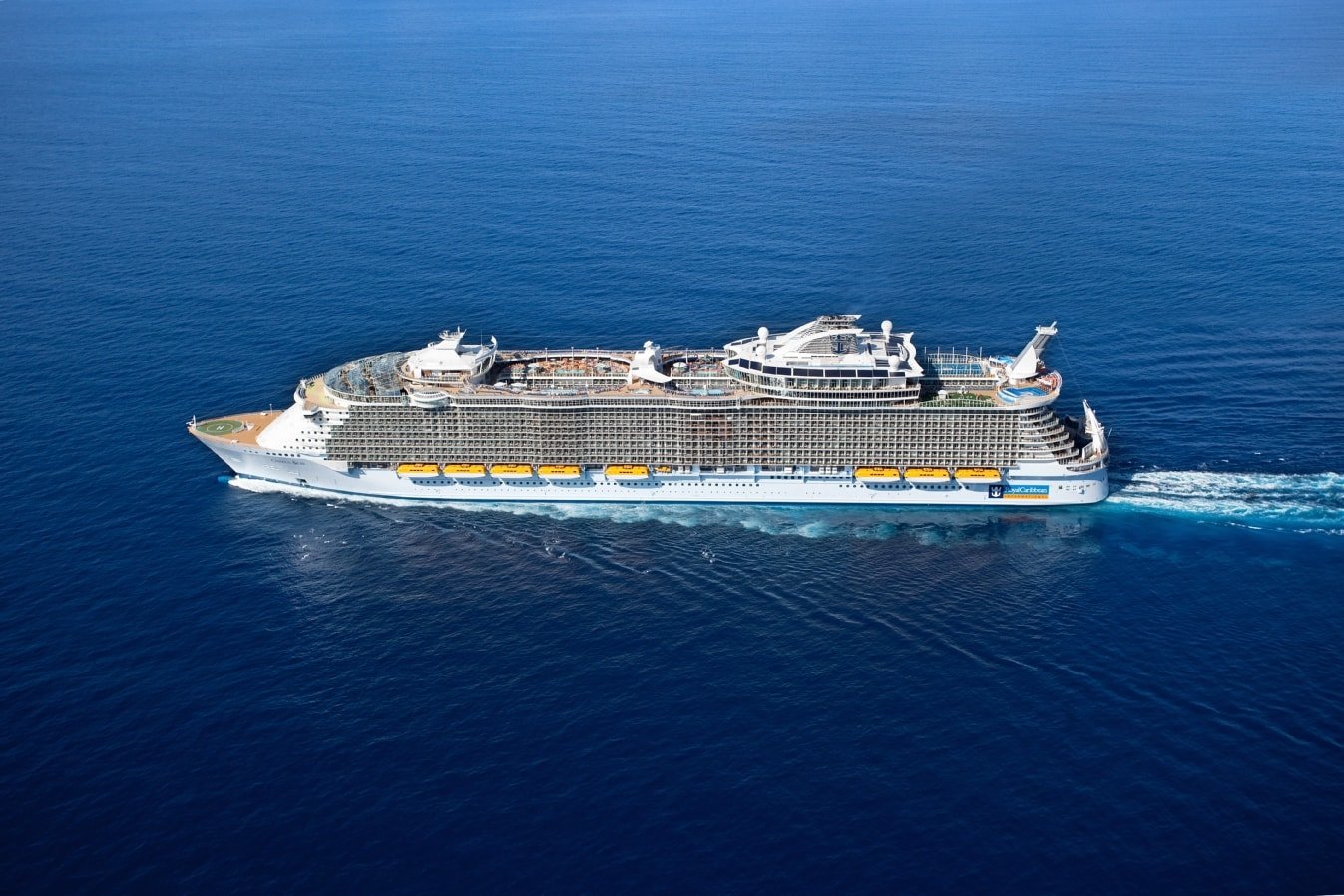 Like all cruise lines, Royal Caribbean has struggled with repatriating crew members due to increasingly strict local laws that prohibit anyone, including citizens of that country, from getting home.
"It's been it's been horrific for the crew members who are stuck and haven't been able to get home, and it's been very wrenching for us, to know that and not to be able to solve the problem."
"Ninety seven percent of our crew are safely home with their family and their loved ones."
"The people who are remaining are mostly from two countries which have sent severe restrictions on allowing anybody to come into the country, even their own citizens."
The four tiers of making cruise ships safe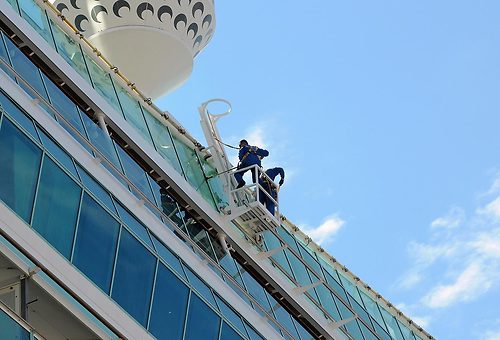 In terms of keeping guests and crew safe onboard once cruises resume, there appears to be four tiers of planning required to make any new procedures as effective as possible.
"We really need to be able to address all four of those. You probably have some ideas by seeing what's happening elsewhere, but we have some really cool, innovative ideas coming out of the committee."
Mr. Fain outlined them as:
Screening
"You take steps to make it harder for the disease to get onboard in the first place."
Steps onboard the ship
"You have steps onboard the ship, which would include lower capacities, probably not self-service buffets, etc."
Destinations ships visit
"To make sure both that we're not doing anything to bring the disease to the destinations and conversely, that the destinations would not be a source of contagion to our guests."
What if there is a case on a Royal Caribbean ship?
How do you make sure that you can handle that in a way that basically handles it smoothly and efficiently on board and and to get the people home safely.