In:
Imagine this: You are sitting at home or work, looking around you and realizing that you have reached a point of needing a break from this. Surely you have earned a little break, and a Royal Caribbean cruise seems like the perfect way to escape the day to day doldrums that you are actively lamenting. Some sun, beach and a few trips to the Windjammer sounds like just what the doctor ordered.  The only problem is, you do not want to wait 6 months or more for a cruise.  You want one now!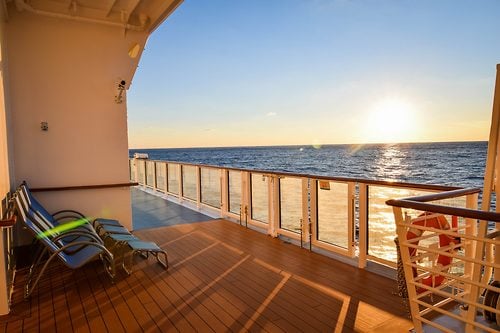 Taking a last minute Royal Caribbean cruise may sound a little crazy, but it is doable. Sometimes folks encounter a scenario like we just described, or sometimes they just take advantage of cruises sailing soon as an excuse to get away.  While we advocate planning your Royal Caribbean cruise as far in advance as possible, taking a last minute cruise is doable, but you need to plan accordingly in a short(er) span of time.
Here is what you will need to get in order, what to expect, and how you can make the most of a last minute cruise.
Cruise Fare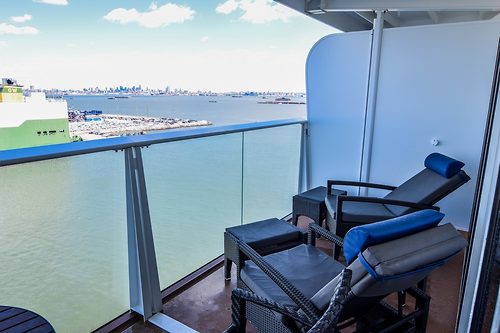 Any last minute cruise is going to require purchasing cruise fare, and that means finding a ship, itinerary, stateroom and price that works for you.
When we say "last minute", in cruising that generally refers to a cruise booked no further out than 6-8 weeks in advance.  Some cruising veterans might argue a last minute cruise applies to cruises booked 2-3 months before you sail, but that is a debate for another time.  The bottom line is, you are past the final payment date for the sailing you are considering and looking to see what is available.
We should be clear, the phrase, "last minute" does not necessarily infer there is a "deal". The cruise industry is red hot these days, and Royal Caribbean ships are sailing full much more often than in years past.  Moreover, Royal Caribbean instituted a price integrity policy a couple years ago to combat super-last minute cruise fare reductions.  What this means is finding a bargain-basement price on an unsold stateroom just weeks before sailing may not be as simple as it sounds. Yes, there are deals to be found in those last few weeks, but they are significantly rarer than they used to be.
Searching for a last minute cruise fare starts out the same as looking for a cruise months and years in advance.  You should contact a travel agent to assist in the search, and you can augment the search by looking through Royal Caribbean's web site for offers.
Each week, Royal Caribbean publishes something called its Going, Going, Gone rates.  These are select sailings that have some sort of a discount associated with them because they are generally sailing soon.  They go on sale to Crown and Anchor Society members on Mondays, and then the general public Tuesday and Wednesday.  How lucrative these offers are, and the variety of choices, will greatly vary.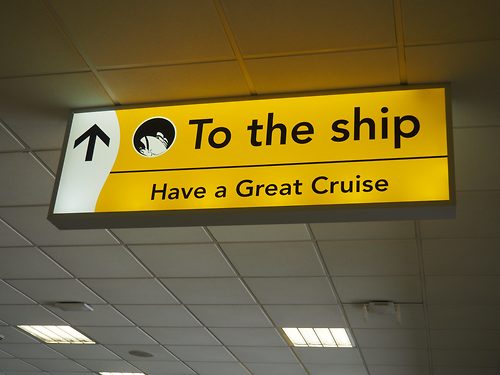 Of course, some people simply want to get away and finding a deal is secondary to finding a cruise that is reasonably priced. There are some good strategies for finding these sort of sailings that can apply to a variety of scenarios.
Look for a cruise sailing from fly to ports
Cruises that depart from ports like Galveston or San Juan, Puerto Rico, often start out priced lower than other sailings because people have to travel a great distance to reach them.  
Considering a cruise from one of these ports might be a good starting point for finding that price.
Guarantee rooms
To help fill in empty staterooms, Royal Caribbean will offer a guarantee room rate.  This means you pick a category of stateroom that you are promised you will receive nothing less than that.  In fact, you might even be upgraded to something higher.  On top of it, you will pay less than someone who picks their stateroom.
The "catch" to a guarantee room is that Royal Caribbean will assign your room number at some point between when you book the stateroom and your sail date.  You are essentially trading the ability to pick your stateroom location for a lower cruise fare.
Consider the calendar
The cruise industry is very much based around the concept of demand, with certain times of the year seeing higher or lower demand for a cruise.  Someone looking to take a last minute cruise in the middle of January will find a much easier time than someone in the middle of summer.
If you can, try to find a last minute cruise in a time of year when kids are in school and/or there are no major holidays occurring. Employing this strategy may find many more options to consider.
Airfare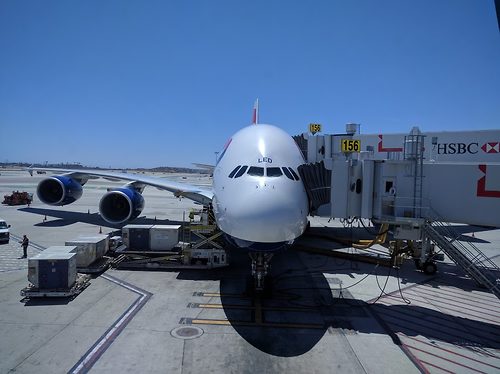 Airfare fluctuates based upon market conditions. Since a seat on a flight is a perishable commodity, sometimes last minute airfare will be cheaper than airfare booked months in advance. However, this is not normally the case. Airlines are pretty good at anticipating demand, and price fares and schedule routes accordingly.  It makes sense to hold off on booking any last minute cruise until you can confirm a last minute flight makes financial sense.
To avoid getting burned on last minute airfare price, we recommend checking out ITA Software, which searches every airline (except Southwest) based on parameters you input. If the prices you get at first are not appealing, consider expanding your search to include airports nearby your home or where you're flying to.  As an example, if your cruise is going to depart from Port Everglades, it is easy to fly to Miami, Fort Lauderdale, West Palm Beach or even Orlando.
If prices are still too insane, consider driving if that is feasible.
Shore Excursions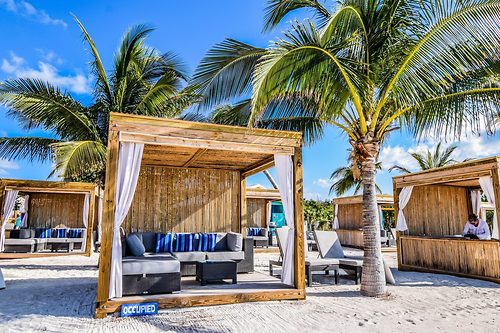 If you have gotten this far into your last minute cruise planning, you have gotten over the most difficult hurdles.  Where your cruise will go is always an important consideration, but the good news is booking a shore excursion is relatively simple if you are booking close to your sail date.
Arguably the most difficult aspect to booking a shore excursion on a last minute cruise is you have less time to figure it all out.  For Caribbean cruises that go to ports that mainly involve some sort of beach activity, the decision can be much simpler than someone taking a last minute European cruise, where there is a wealth of choices.
If you have your heart set on a certain excursion, book it as soon as you can.  If you are flexible, or do not see anything right away that jumps out as appealing, you can certainly wait to book something later.  Heck, you can even wait to get off the ship in the port and hop into a taxi.  
Dining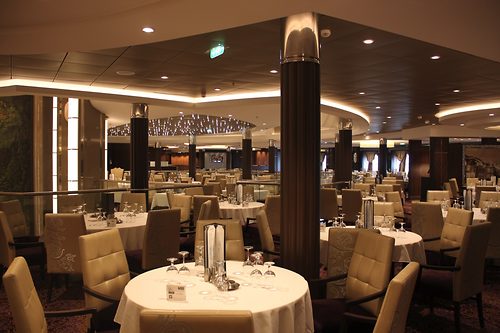 In terms of the onboard experience, the problem most people who book last minute cruises run into problems is dining.  Specifically, getting the dinner rotation they prefer.  
Royal Caribbean offers My Time Dining and Traditional Dining for dinner. Depending on the sailing, your first choice may not be available.  If the dining choice you prefer is not available, the good news is there is a good strategy to still get what you want.  Have your travel agent put you on a waitlist for the dining option you want.  This puts your name on a list, and once a space opens up, you will be added.  In all my time of cruising, this has worked all but once.
If the waitlist fails to come through, then make plans to visit the dining room on embarkation day.  There will be a set time in the afternoon where the head waiter will be on duty to take dining requests and changes.  Ask to have your dining option changed to the one you prefer, and in our experience, that always comes through.
An alternative to a dining option that may not be available is to forgo the main dining room completely. There are plenty of great complimentary dining choices for dinner, including the fabulous Windjammer buffet. Many guests dine in the Windjammer each evening for dinner and never regret it.  Plus, there is far less formality to dining at the Windjammer.
Another option is to eat at specialty restaurants.  This comes with an additional cost, but the advent of specialty dining packages has made this strategy far more affordable than ever before.
Basically, doing a last minute trip from the perspective of dining just requires altering your expectations. There is a good chance you won't get into all of your favorite options, but there likely will be great alternatives. Give those a try instead!
Your thoughts
Do you agree or disagree with our advice for planning a last minute Royal Caribbean cruise? Any hacks you use to save money on trips with little planning or advance notice? Any other recommendations? Any questions? Hearing your feedback about your experiences is both interesting to us and helpful to other readers, so please share your thoughts or questions below in the comments!