Royal Caribbean Post Round-Up: December 20, 2015
In:
Christmas is right around the corner and for many Royal Caribbean fans, we all received an early present this year with some big Royal Caribbean news.
Royal Caribbean revealed the details surrounding its 10 story slide coming to its third Oasis class cruise ship, Harmony of the Seas.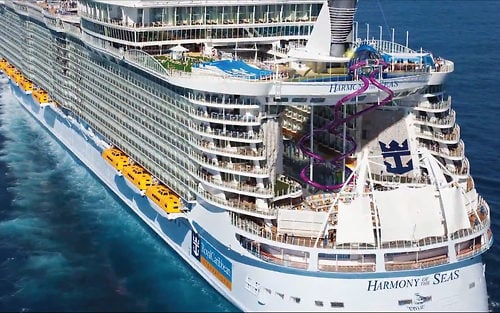 After months of hinting, Royal Caribbean has finally revealed what guests can look forward to trying onboard Harmony of the Seas with the 10 story slide known as, "Ultimate Abyss."
The brand new slide is more than 150 feet above sea level and will send guests plummeting down 10 decks, with spontaneous audio effects within each of the slide's two tunnels that will create a multi-sensory thrill.
The Ultimate Abyss is brand new to Royal Caribbean and we also shared five quick facts about this new slide.
Royal Caribbean News
We have a lot more Royal Caribbean news to share this week, in case you missed any of it
Royal Caribbean Blog Reader Finds
If you are on a Royal Caribbean cruise and spot something cool, new or just fun, share a photo with us on Facebook or Twitter so we can add it to our Royal Caribbean Blog Reader Finds each Sunday!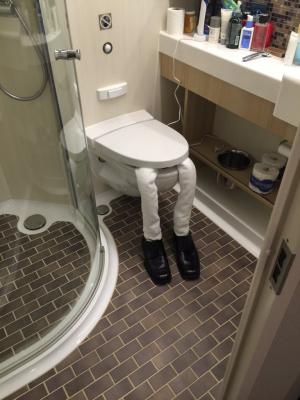 Tony sent us this fun photo of a towel creation on Anthem of the Seas.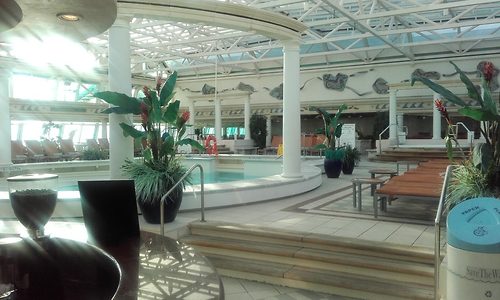 Cruise Diamond UK shared this photo of a beautiful day in the Solarium onboard Splendour of the Seas.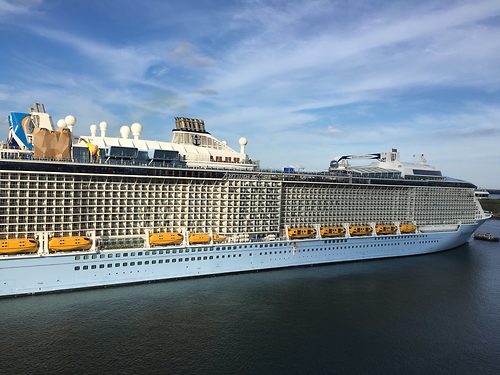 Ron Kozlik sent this photo of Anthem of the Seas in Port Canaveral.
Royal Caribbean Blog Podcast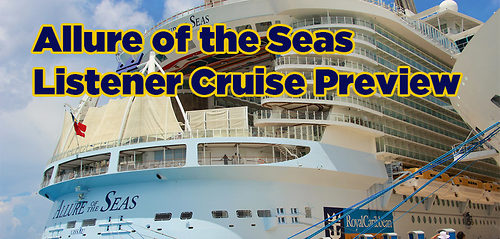 The 124th episode of the Royal Caribbean Blog Podcast is now available and this week, listener Brian White joins Matt to preview his Allure of the Seas cruise!
In this episode, Brian and Matt talk about Brian's upcoming cruise on Allure of the Seas, including why Brian is trying Royal Caribbean for the first time and what his family's plans are once onboard.
Please feel free to subscribe via iTunes or RSS, and head over to rate and review the podcast on iTunes if you can! We'd appreciate it.
Announcing the 2017 Royal Caribbean Blog Group Cruise!
We are so excited to announce our 2017 group cruise plans for readers and staff of RoyalCaribbeanBlog.com aboardNavigator of the Seas. This is an exclusive group where we are inviting you, our readers, to join us on the beautiful Navigator of the Seas on an 9-night cruise to the Southern Caribbean.
This Royal Caribbean Blog group cruise is all about enjoying this brand new ship with other fans who are big fans of Royal Caribbean.  Don't miss this opportunity to check out this fabulous cruise ship as well as be a part of exclusive events for those that book with our group!
For more details on booking the cruise, the itinerary and prices, check out the Royal Caribbean Blog group cruise page and if you have any questions, email me!
Royal Caribbean Around the Internet
Cruise & Ferry wrote about how Royal Caribbean and Eniram are cutting fuel costs and reducing emissions.
Shermans Cruise shared 7 secret off-menu dishes at sea, including a few from Royal Caribbean.
Royal Caribbean is sharing how to sneak in learning while on vacation.
JetSetSarah offers a three minute review of Anthem of the Seas.