In:
After months of hinting, Royal Caribbean has finally revealed what guests can look forward to trying onboard Harmony of the Seas with the 10 story slide known as, "Ultimate Abyss."
Ultimate Abyss will be the tallest slide at sea and also an epic adventure.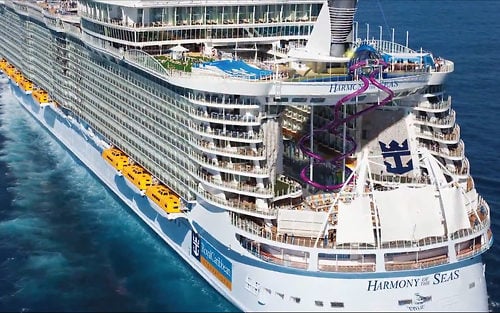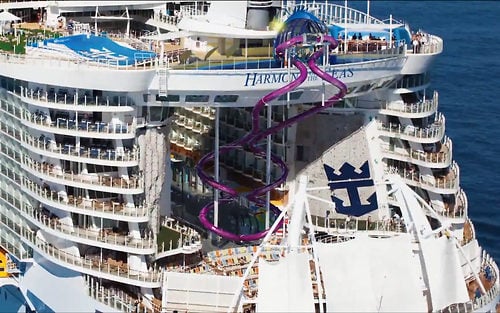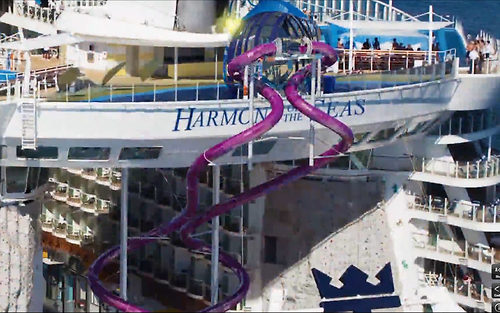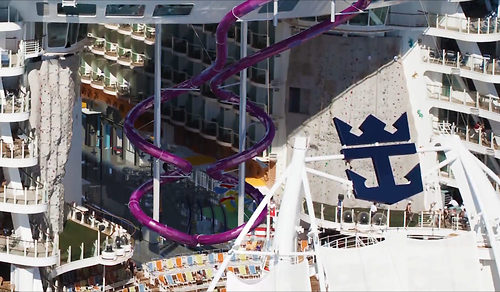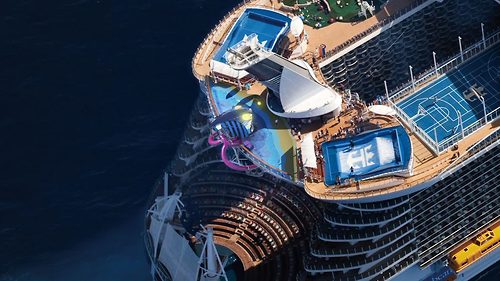 The Ultimate Abyss is more than 150 feet above sea level and offers side-by-side slides that send guests down 10 decks at a rate of 9 miles per hour.
Launching onto the ride from a glass platform, guests can take one last look at the Boardwalk 10 decks below before climbing onto a customized mat and taking the plunge into the depths of the daunting slides. Spontaneous audio effects within each tunnel create a multi-sensory thrill for daring guests willing to test their mettle while traversing 216 feet through the one-of-a-kind slide duo. The Ultimate Abyss is made up of two separate cylinders, a reflection of one-another, each with a diameter of approximately 2.6 feet and constructed of stainless steel.
Will you try Ultimate Abyss? Tell us if you are brave enough in the comments!