In:
Royal Caribbean announced the details of its new 10 story slide coming to Harmony of the Seas and it has generated a lot of buzz so far.
With the announcement, we know of a few interesting details about this new kind of slide, so here are five quick facts about the Ultimate Abyss that make it more than just another slide.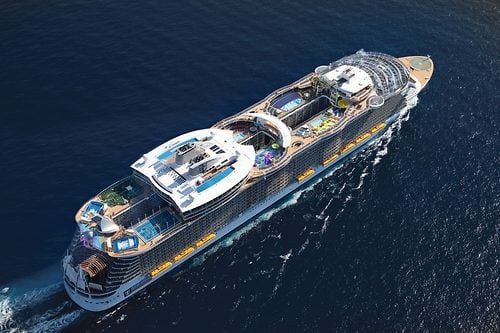 5. It will be the tallest slide at sea
The Ultimate Abyss towers 150 feet above sea level at the aft of Harmony of the Seas and offers a 100 foot drop.
Guests will twist and turn from deck 16 all the way down to deck 6, where they will exit on the Boardwalk.
4. Guests will slide at nine miles per hour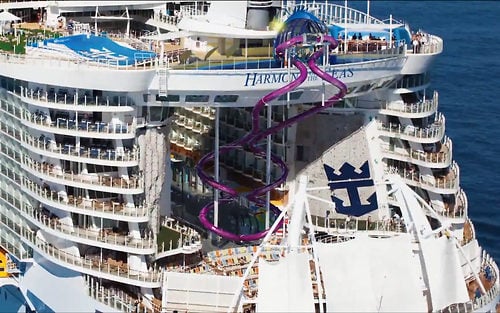 While sliding down the Ultimate Abyss, guests will hit a speed of nine miles per hour as they twist and turn in a serpentine-like movement.
In addition to being a towering presence, guests can also count on a exhilarating ride down the slide!
3. There will be sound effects
Perhaps most intriguing is the fact there will be, "spontaneous audio effects" within each tunnel as guests slide down.
The idea behind offering sound effects is to give guests a multi-sensory thrill, so the experience is more than just going down a slide.
2. There will be a glass platform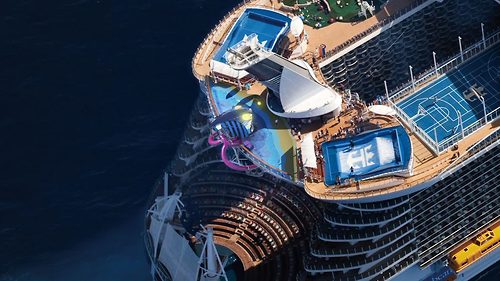 As if a 100 foot drop was not scary enough, Royal Caribbean is adding a special glass platform at the ride launch area to remind guests just how high up they are.
Prior to going down the Ultimate Abyss, guests can take one last look at the Boardwalk, which is 10 decks below them, and then count their blessings and slide down.
1. There are two slides
How do you make the Ultimate Abyss better? By adding two of them!
The Ultimate Abyss is made up of two separate cylinders, a reflection of one-another, each with a diameter of approximately 2.6 feet and constructed of stainless steel.
The pair of side-by-side slides will give anyone needing an adrenalin boost the perfect activity onboard Harmony of the Seas!
Are you excited to try the Ultimate Abyss? Tell us how scary this looks in the comments below!