In:
Guests will have to wait a bit longer before Royal Caribbean can offer certain culinary classes on its ships again.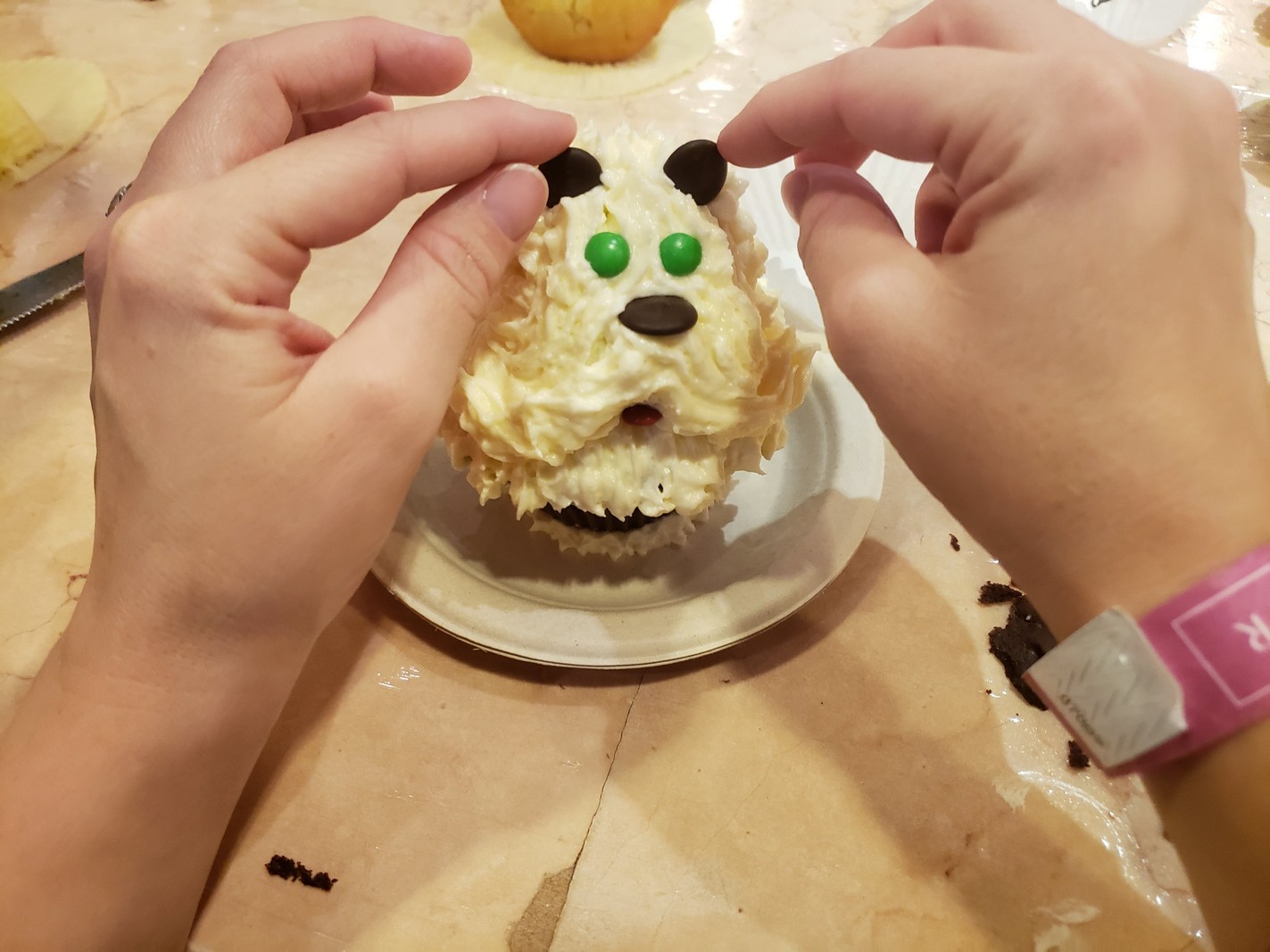 Royal Caribbean sent an email to guests who had select culinary events and classes reserved that these are now canceled.
According to the cruise line, the U.S. Centers for Disease Control and Prevention (CDC) guidance does not allow the cruise line to offer certain group culinary events.
"As part of the guidance received from the Centers of Disease Control, we've had to adjust some of our special culinary events and classes," the cruise line said in an email sent to guests.
"We're sorry for the impact and inconvenience this may have on your time with us."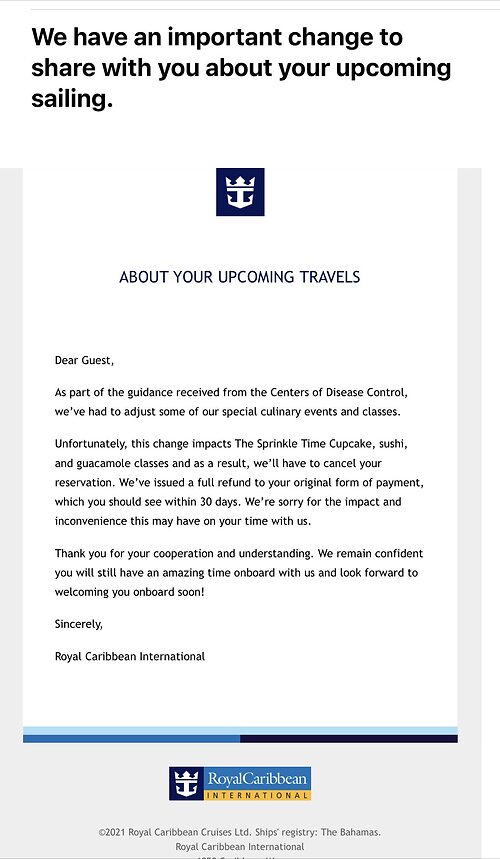 These group events allow guests to try their hand at making certain foods in a fun environment, with a crew member leading the guests in the techniques to create (and then eat) their creations.
This includes cancelling:
Sprinkle Time Cupcake
Sushi classes
Guacamole classes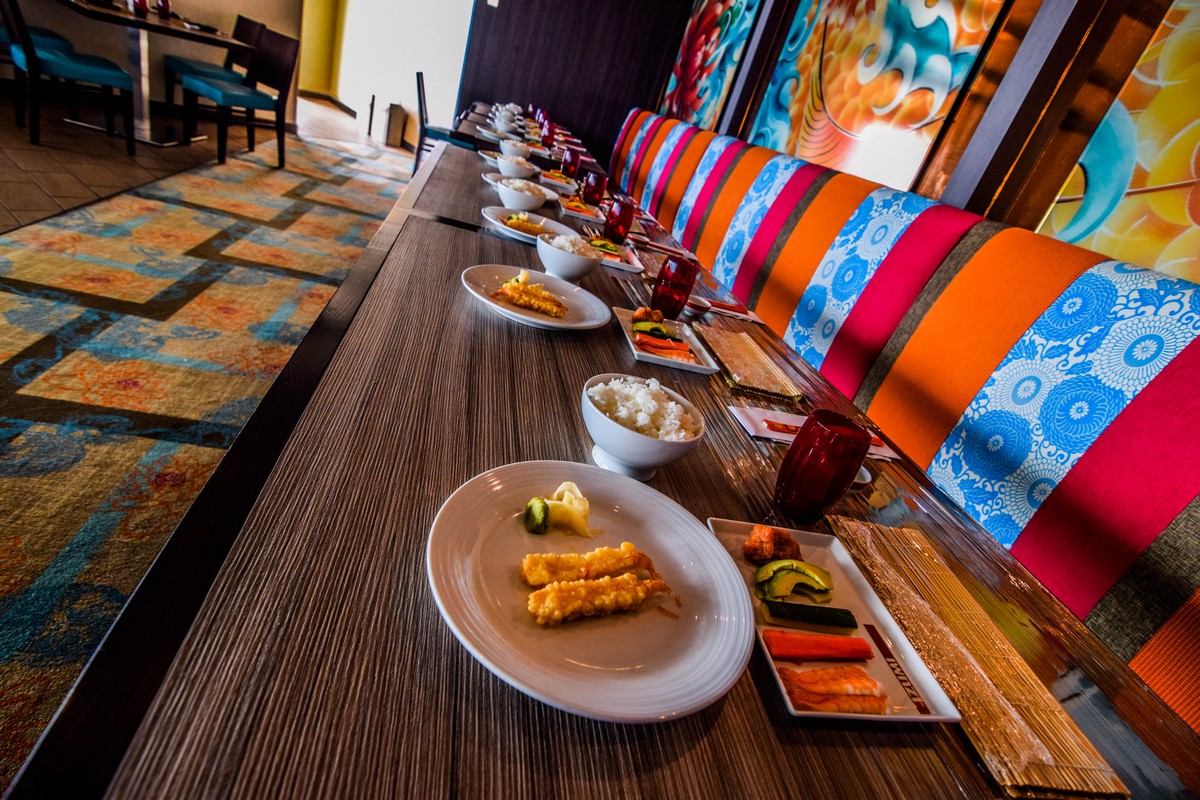 Guests who had these classes booked will receive a refund to the original form of payment within 30 days.
It is not clear when these classes will be offered again onboard.
The cruise line confirmed that Taste of Royal and Sushi and Saki Pairing will still be offered to guests.