In:
Royal Caribbean is celebrating the second anniversary of the opening of its office in Brazil this July. To celebrate, Royal Caribbean created a contest in their social media networks, in which participants sent photos of special moments onboard Royal Caribbean ships. The contest had over 2000 participants, which sent almost 10 000 photos. The winning photo was the theme of the campaign to commemorate the company.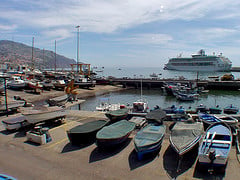 In these two years, Royal Caribbean was a major player in the growing cruise market in Brazil, brought the largest ship of last season, Mariner of the Seas, and continued investing in the Brazilian market with other ships, Splendour of the Seas and Vision of the Seas. For the 2011/2012 season , Royal Caribbean will try to continue its success, with a new, Splendour of the Seas back completely revitalized with new dining options and more cabins with balconies.

The chief executive of the company in Brazil, Ricardo Amaral, was recently announced as the new director for Latin America and the Caribbean, in a move that demonstrates the company's focus on international markets and especially in Brazil.