In:
Royal Caribbean's restart process has reached Baltimore, Maryland.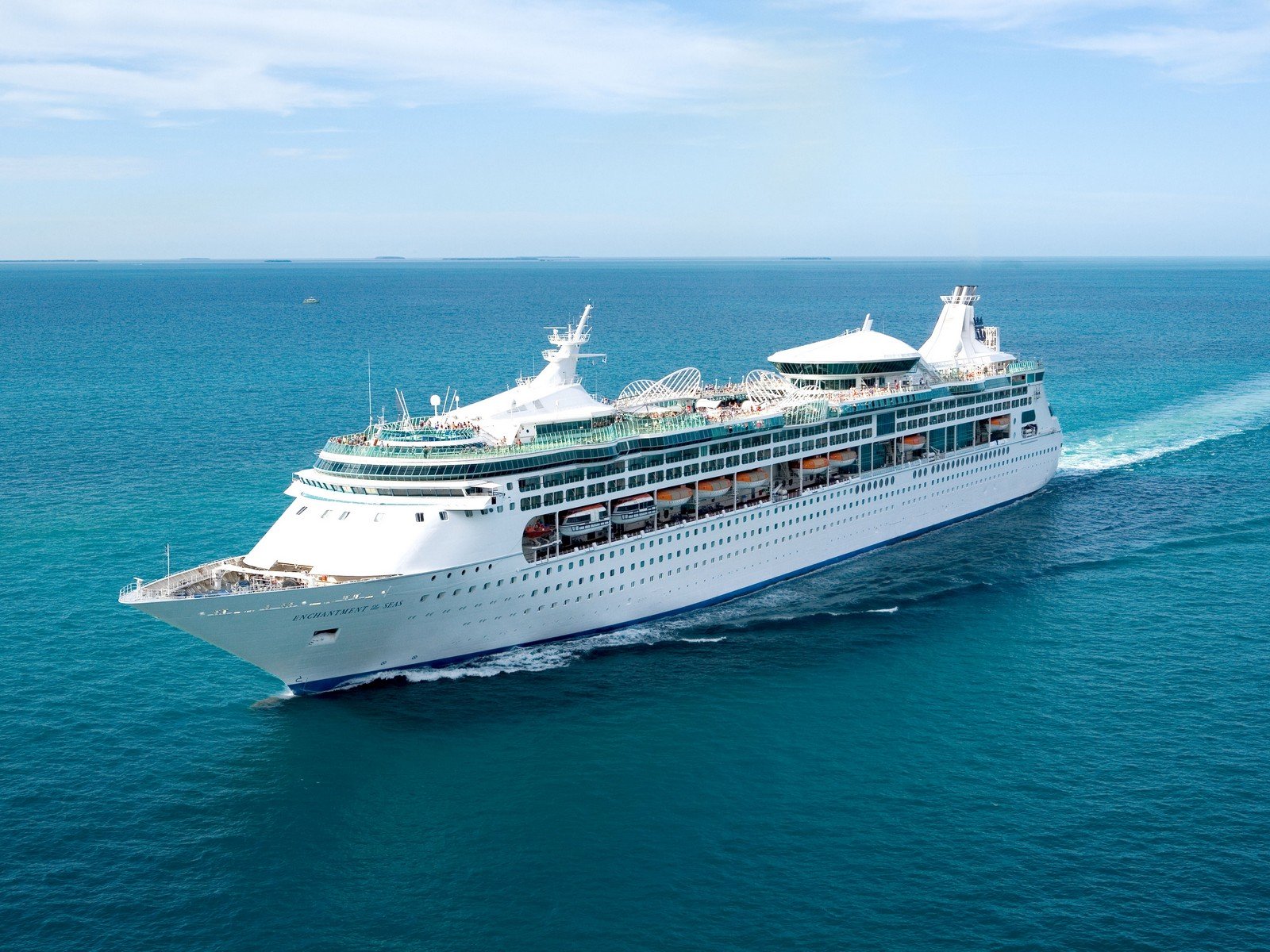 Enchantment of the Seas restarted cruises on Thursday when she departed from the Port of Baltimore to resume passenger operations.
Enchantment of the Seas will sail south to The Bahamas, and offer a 8-night cruise over the Christmas holiday.
Royal Caribbean will offer 8-night Bahamas sailings, and select 12-night cruises to the Southern Caribbean from Baltimore.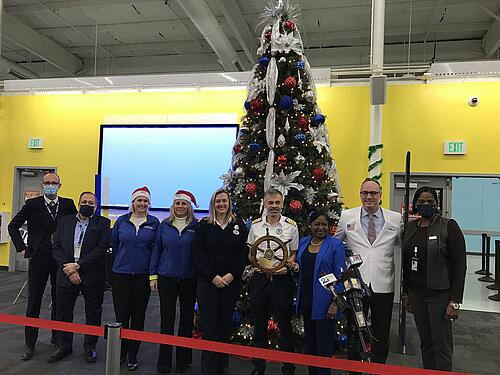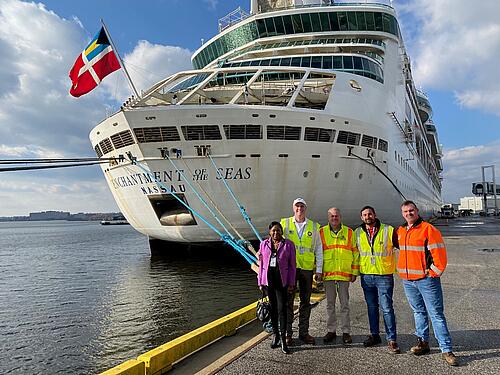 Port Executive Director William P. Doyle is joined by Cruise Maryland General Manager Cindy Burman, Deputy Executive Director Brian Miller, Operations Director Ryan Barry, and Operations General Manager Rockye Truelove
"The return of Royal Caribbean to the Port of Baltimore is great way to celebrate the holiday season!" said Maryland Port Administration Executive Director William P. Doyle.
"People love to cruise from Baltimore for so many reasons starting with our location. Our cruise terminal is directly off Interstate 95 and BWI Thurgood Marshall Airport is only 15 minutes away. We're located right alongside Baltimore's world-famous Inner Harbor, as well as Federal Hill, Fort McHenry, and Fells Point with plenty of sightseeing, dining, and shopping options. Come cruise from Baltimore, enjoy our great city, and sail to some of the most incredible tropical paradises in the world."
Enchantment's 2022-2023 schedule has her offering cruises to Bermuda, including longer sailings that visit Bermuda and Perfect Day at CocoCay.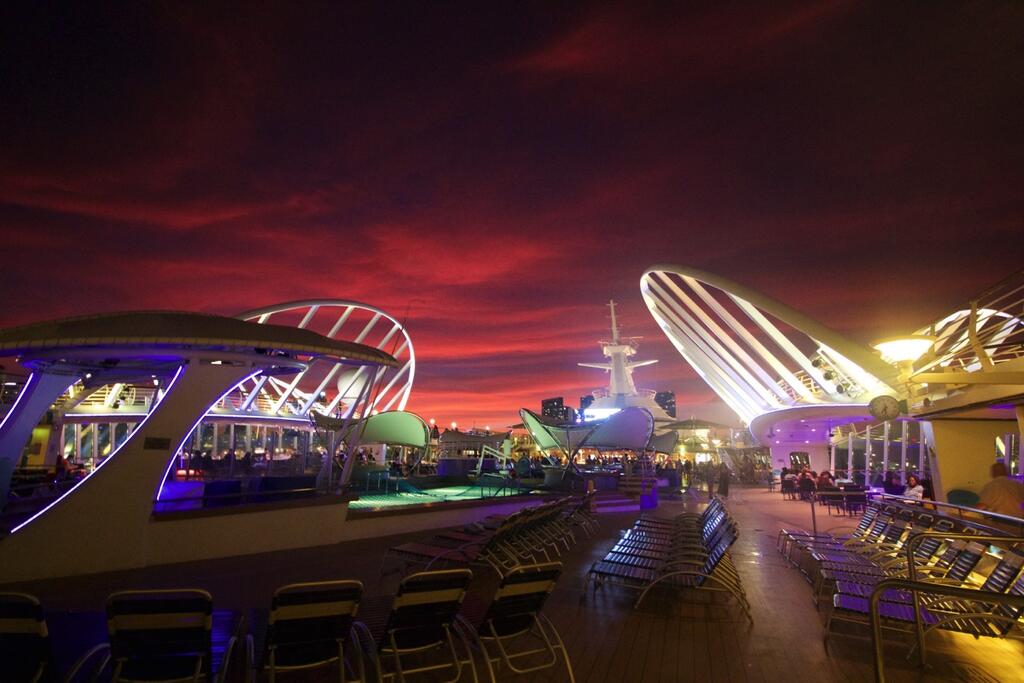 In August 2022, Enchantment will transition to offer Canada & New England cruises through October.
She will then spend winter 2022 into 2023 going back south to offer 7- to 12-night Southern Caribbean cruises.
Royal Caribbean Cruise Line has sailed from Baltimore since 2004.
What's next for the restart
Enchantment will be the last Royal Caribbean cruise ship to restart cruises in 2021. Vision of the Seas is next on the schedule, with a restart on January 24th.
That will leave just three more Royal Caribbean cruise ships to restart operations in the first half of 2022.
You can see Royal Caribbean's cruise ship restart plans for more deployment information leading into 2022.