In:
When you get onboard your Royal Caribbean cruise, you might be ready for a bite to eat and Royal Caribbean provides a few options to dine at for no additional cost, and some that do cost extra.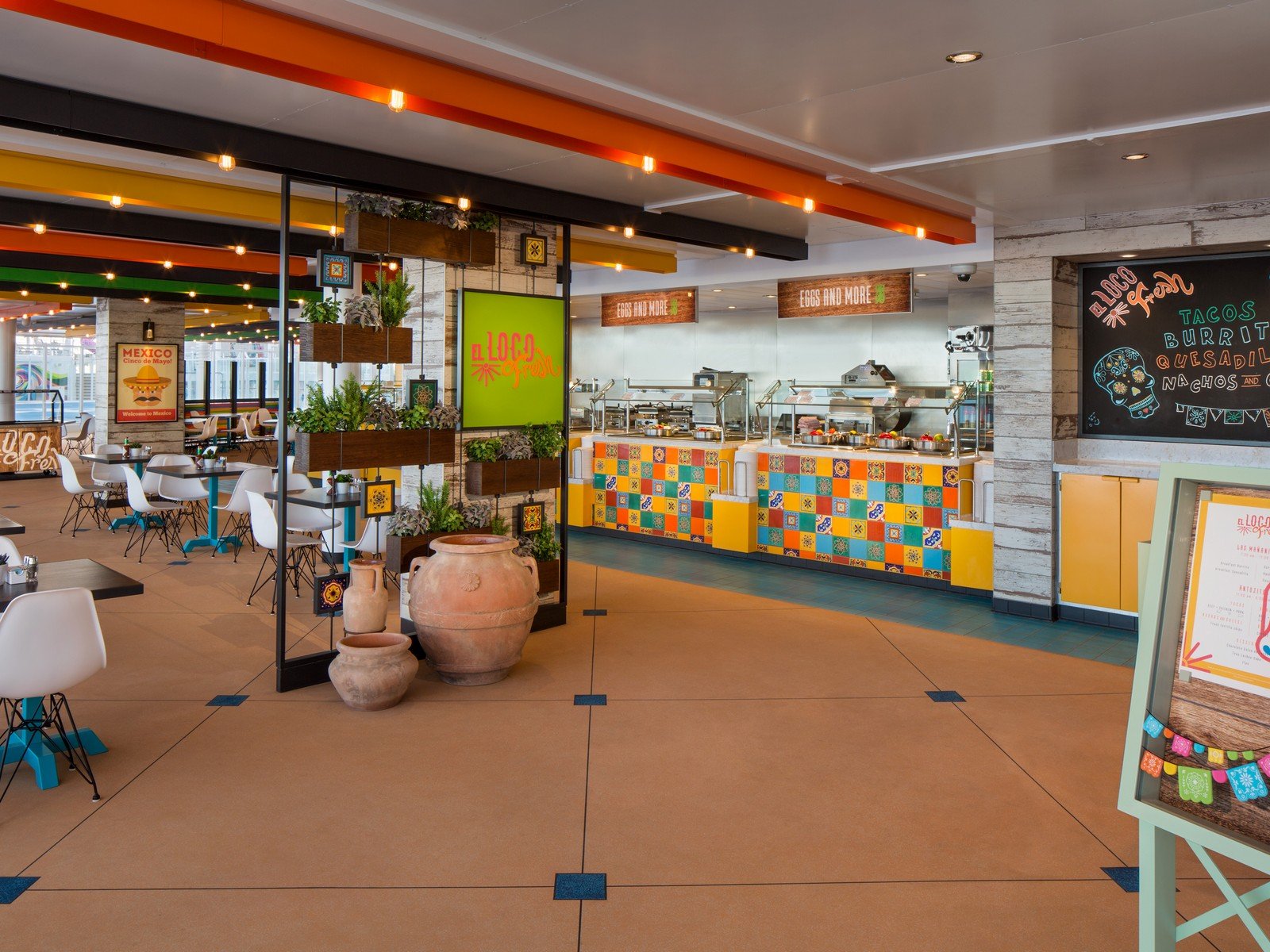 Getting on your ship means a lot of choices on how to begin your vacation, but many guests elect to start things off with lunch.  Embarkation usually begins in the late morning to early afternoon, so lunch is the first opportunity to sit down for a bite to eat.
Here is what you should know about where you can eat on the first day of your cruise.
Food included at no extra cost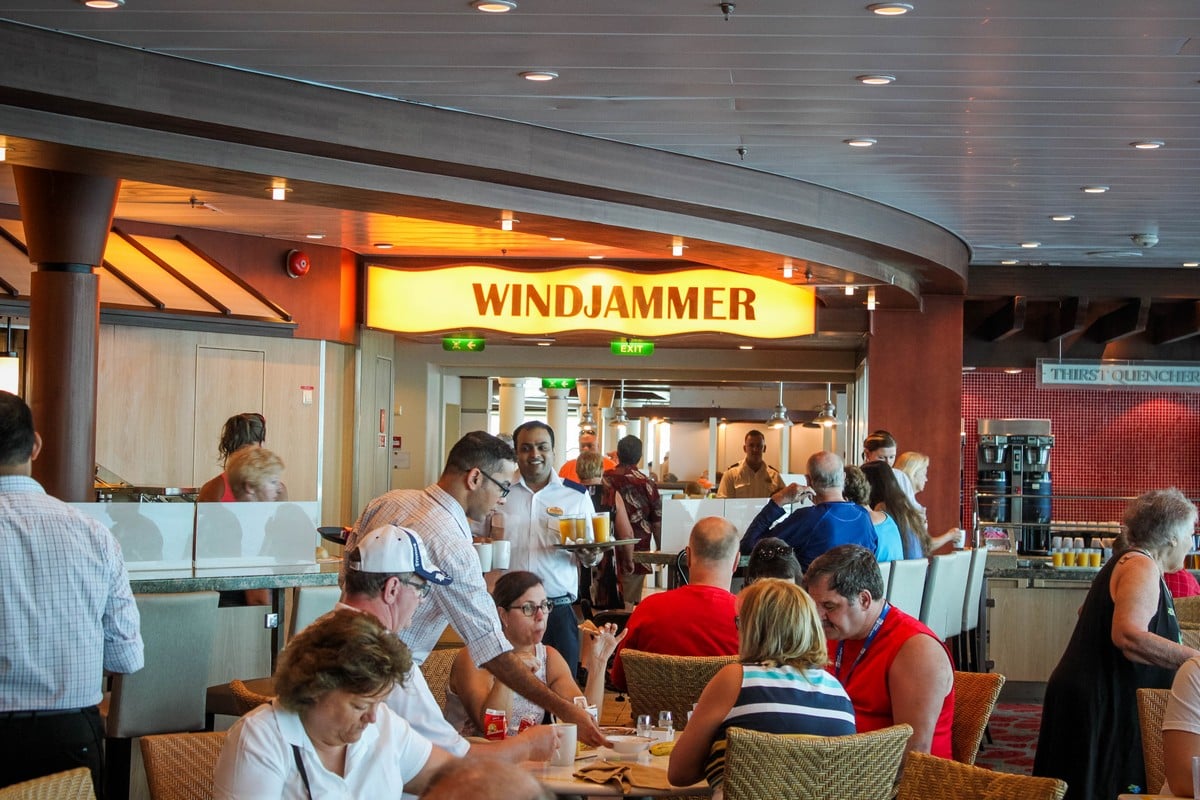 Depending on your ship, Royal Caribbean offers a few venues to dine at that cost nothing extra to enjoy.
The most popular option is the Windjammer Marketplace, which is a traditional cruise buffet that serves up a variety of food and beverages. It is also the first restaurant to open on embarkation day, and will remain open until just before it is time to set sail.
You will find soups, sandwiches, burgers, nachos, casseroles, fish, salads and plenty more to choose from and it is unlimited.  Just grab a plate, take what you like, and find a seat.
There will be other venues available to dine at on your ship that are complimentary. These include:
Park Cafe
Cafe Promenade
Cafe Latte-tudes
Sorrento's Pizza
Wipeout Cafe
El Loco Fresh
The main dining room is not typically open for lunch on embarkation day, except for guests who purchased The Key, where they will enjoy a complimentary specialty restaurant meal there.
Restaurants that cost extra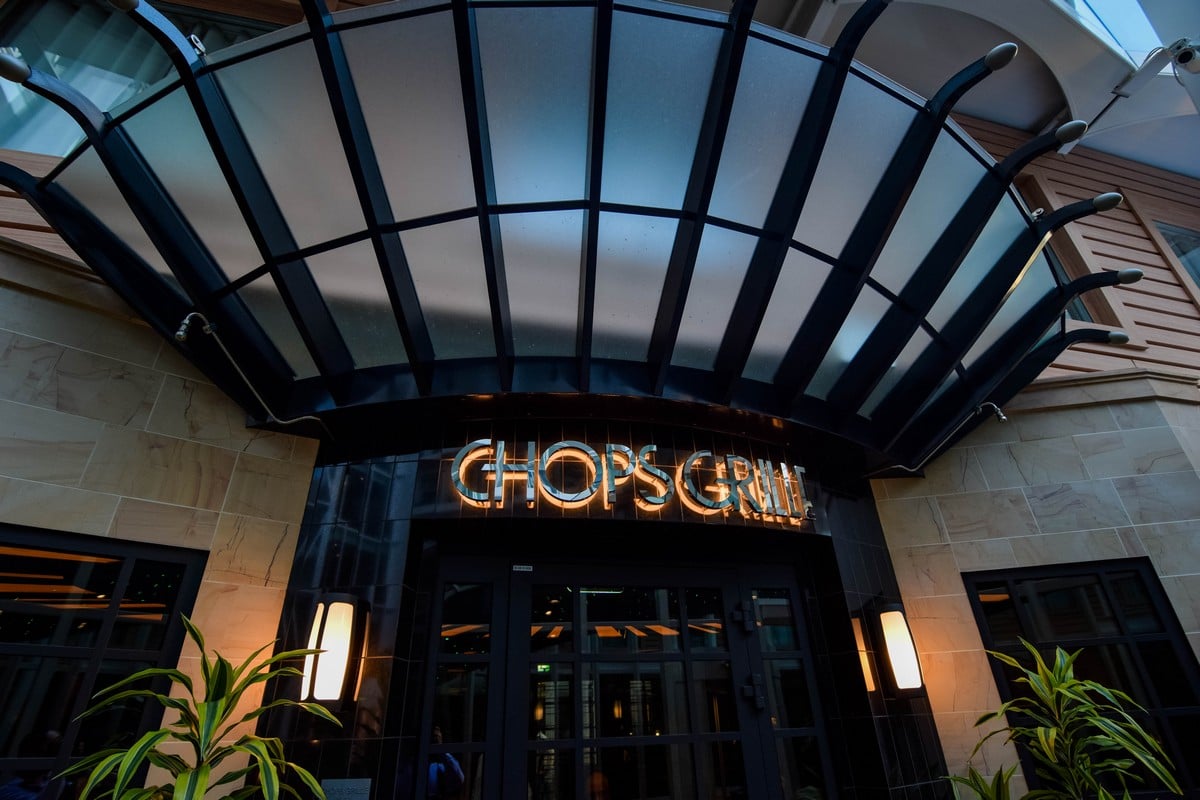 Anyone who wants to indulge may prefer to eat lunch at a specialty restaurant on the first day of the cruise.
While not all specialty restaurants may be open on the first day, some do open their doors for those first few hours onboard.
There is no need (nor option) to make lunch reservations on embarkation day, so it is just first-come, first served.
If you purchased a specialty dining package, you can choose to use your package benefits on the first day lunch. Just let your server know that you have the package.
Just like the included restaurants, which restaurants are open on the first day depend on the ship. The typical extra-cost restaurants open for lunch on embarkation day are:
Chops Grille
Johnny Rockets
Giovanni's Table
Jaimie's Italian
Sabor
Playmakers Bar
How do to find which restaurants are on your ship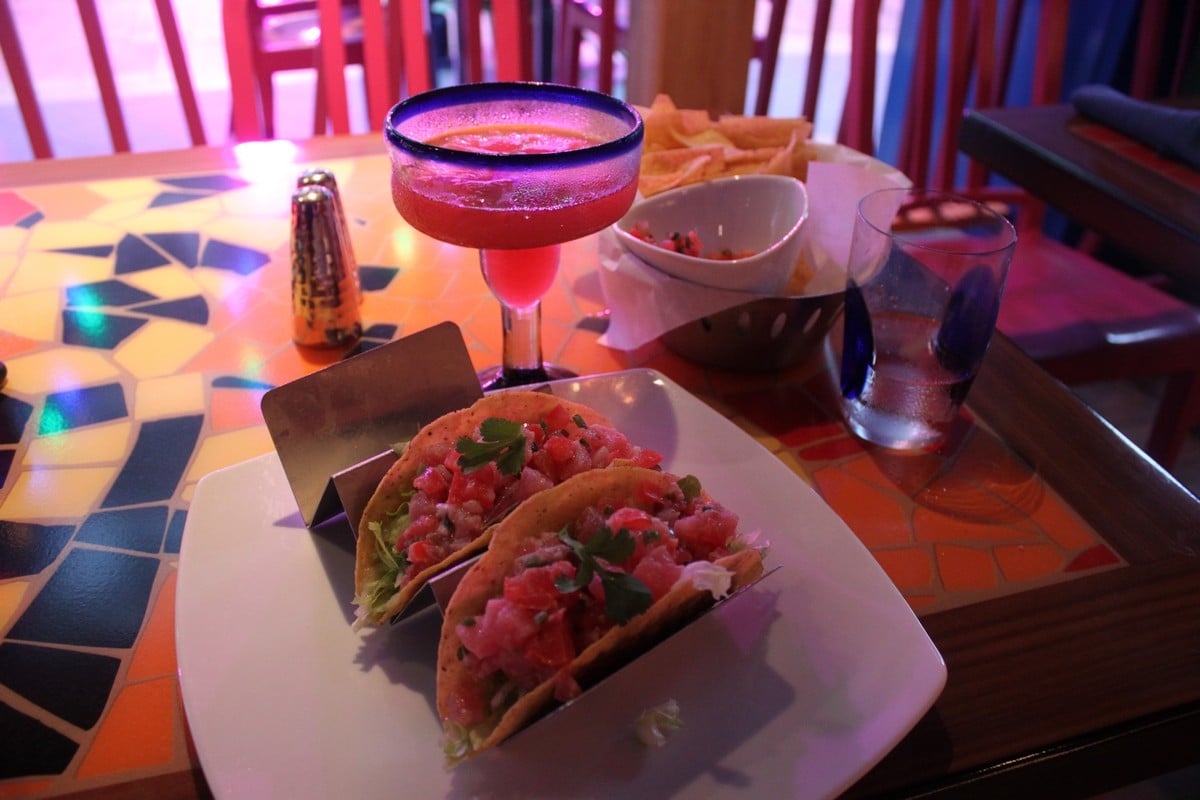 After reading this, your next logical question may be which restaurants are on your ship, both specialty and included.
The easiest way to find that out is to read a past Cruise Compass from a sailing on your ship.
The Cruise Compass is a daily newspaper of events, times, and schedules, including what is open on the first day of your cruise.  If you read one or two of these Compasses, you will quickly discover the restaurants open on embarkation day for a given ship are pretty much the same each sailing.
Restaurants open for dinner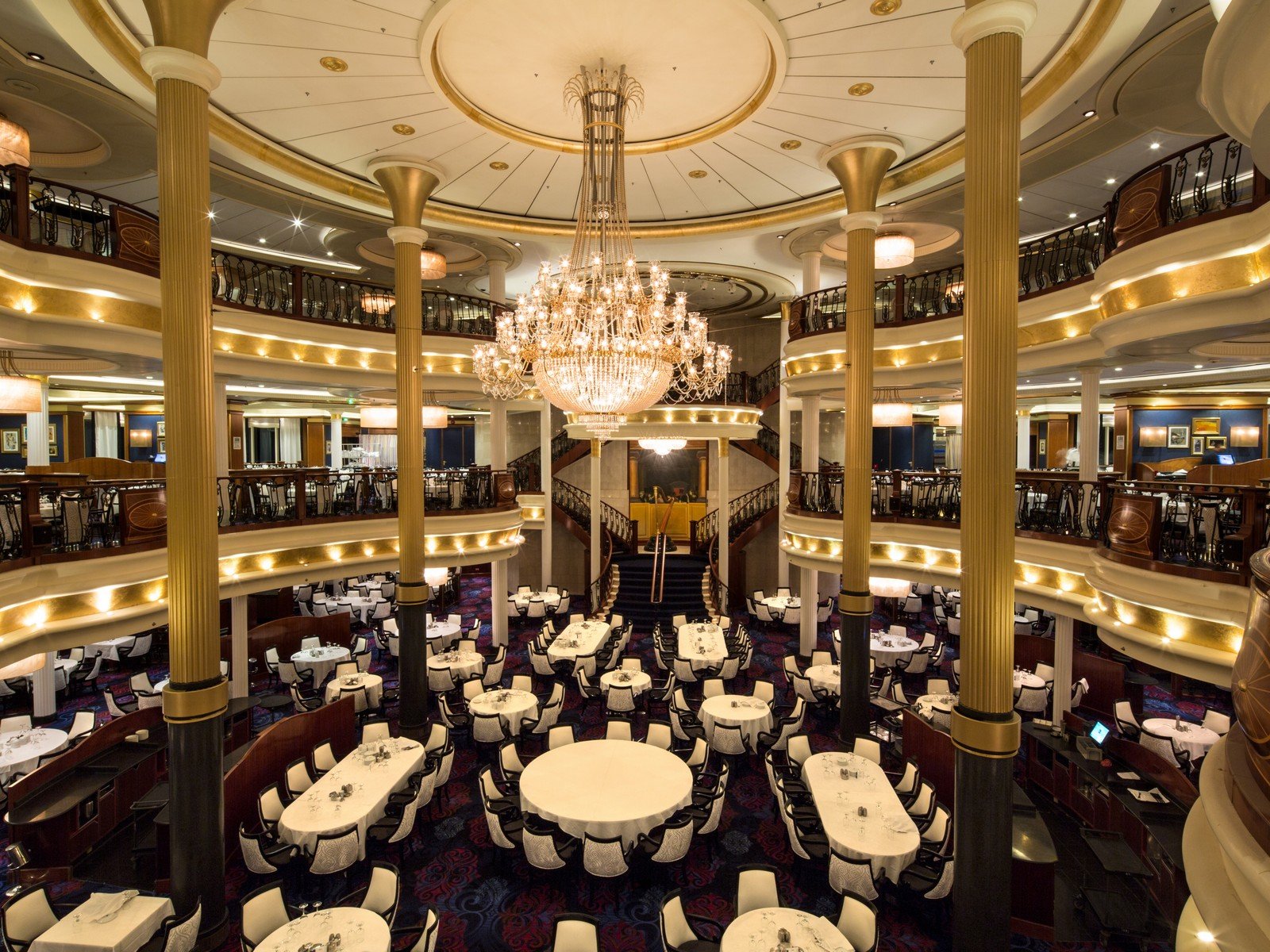 Once you get to dinner time on the first day of your cruise, all the restaurants onboard will be open for service.
Unlike lunch on the first day, dinner time is the beginning of a more normalized schedule for operations onboard and you do not have to be concerned about a specific restaurant being open or not.
The most notable restaurant open to everyone for dinner, but not lunch, on embarkation day is the main dining room.
Depending if you booked traditional or My Time Dining for your dinners, the dining room is always available as an option, in addition to the complimentary and specialty restaurants onboard.