In:
What exactly is the difference between a big or small Royal Caribbean cruise ship, and what do you get or give up with either?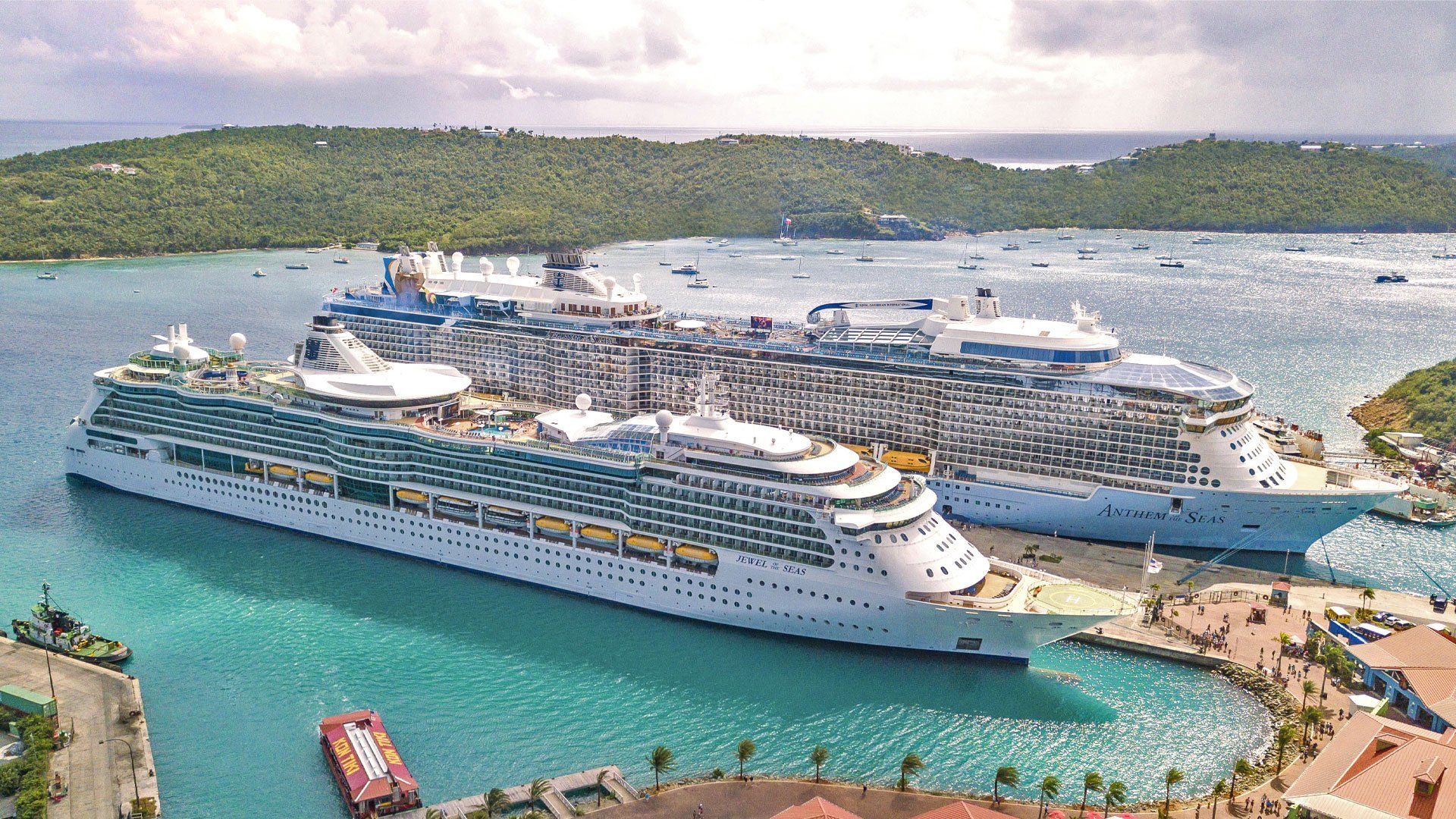 Photo by Volnei M.
Royal Caribbean's fleet of 25 cruise ships means there are all sorts of sizes you can choose from, and each has its own set of advantages and drawbacks.  Certainly there are plenty of differences, but the major differences are key to understanding which ship is best for you.
Often new cruisers want to know which Royal Caribbean ship is the worst, or which ships to avoid, and the answer is all the ships are good, but the real question is what do you want in a ship.
Here are some important considerations when comparing big Royal Caribbean ships to smaller ones.
Small is still big, relatively speaking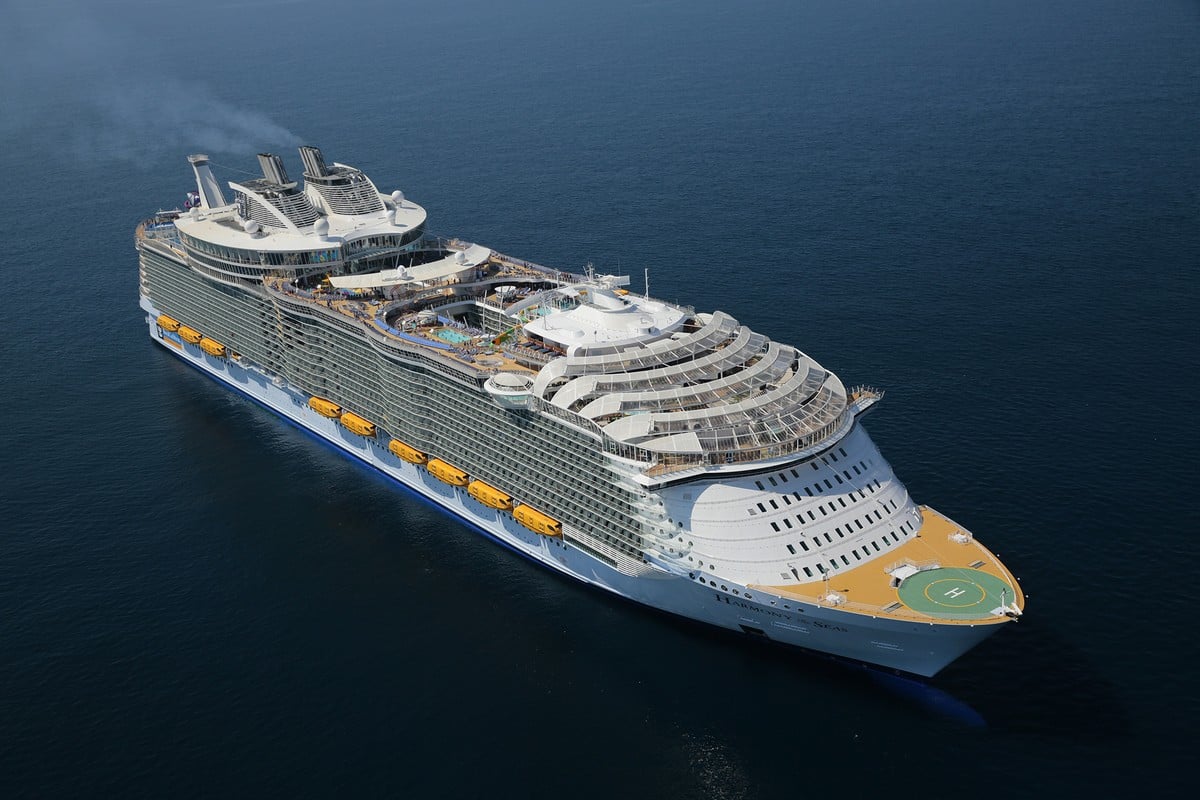 When we talk about "big" or "small" cruise ships, in Royal Caribbean's fleet, they are all big ships in the grand scheme of things.
Royal Caribbean has a reputation among the mainstream cruise lines for offering innovative and large ships, and many of the smallest ships in the fleet would still be pretty darn large if they suddenly became part of another cruise line.
The smallest Royal Caribbean cruise ships can still accommodate over 2,000 passengers, so remember that just because you sail on a smaller Royal Caribbean ship, does not mean you will be on a yacht or expedition vessel.
If you truly want small ships, you would have to consider one of Royal Caribbean's sister brands, such as Celebrity Cruises or Silver Sea.
Public space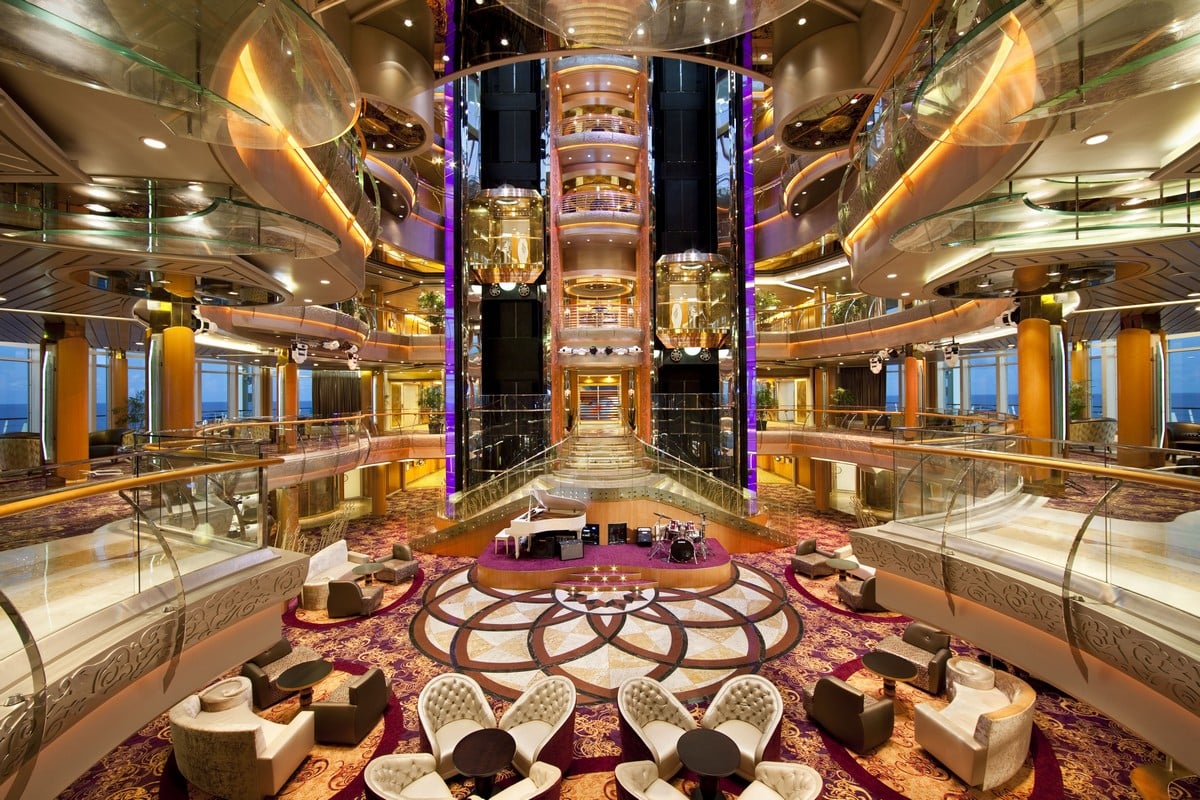 The bigger the ship, the more public space the ship can provide passengers.
Public space is areas of the ship where you can congregate and enjoy, such as a pool deck or promenade deck.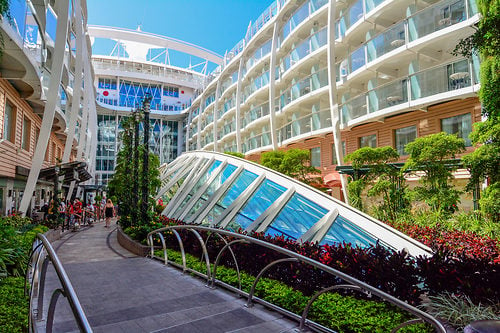 Larger ships have wide open spaces, including shopping districts, open air venues, and even a park.
That isn't to say a smaller ship has no public space.  Because larger ships have more deck space, Royal Caribbean can offer more areas for passengers.
Cost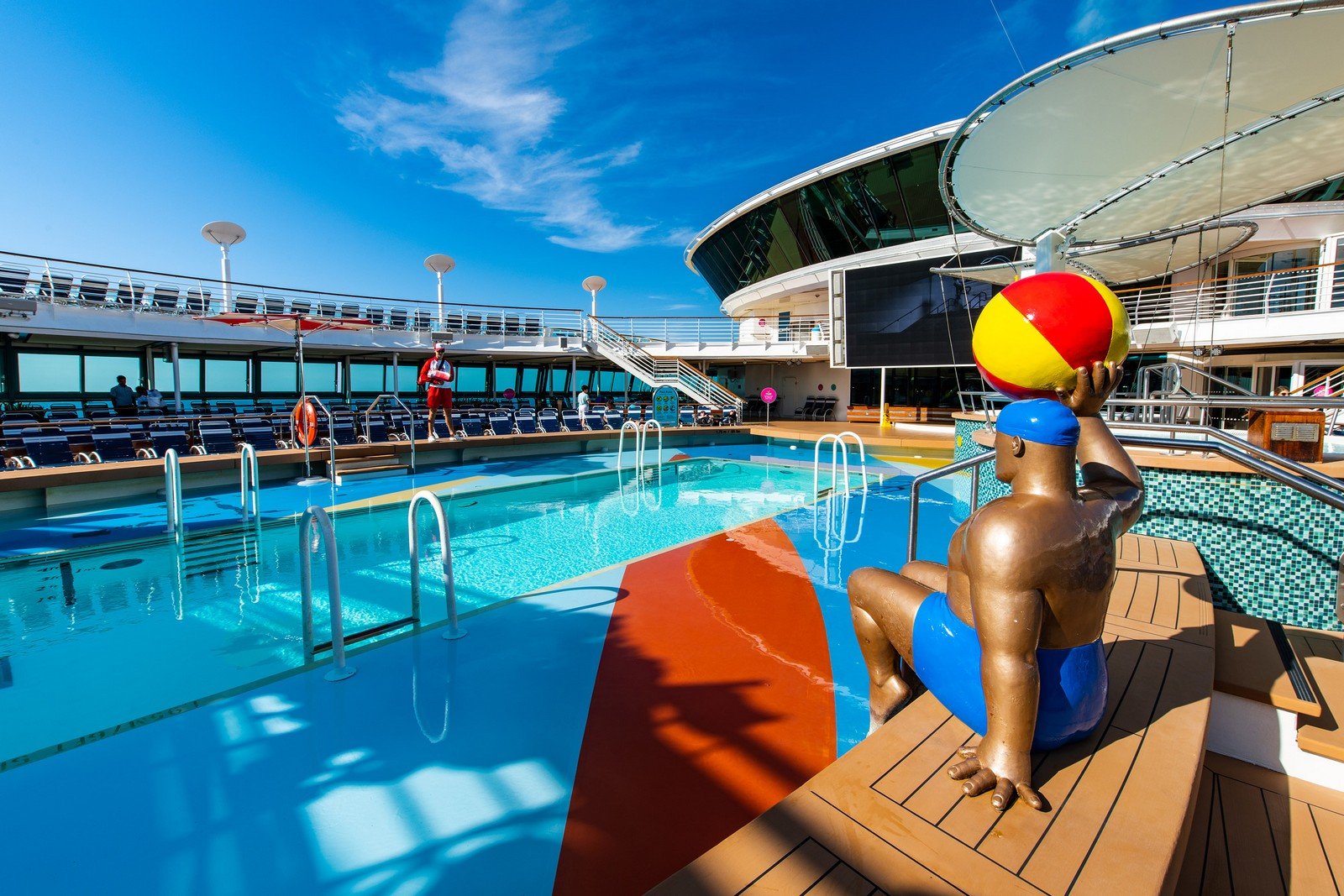 It is always difficult to make generalizations about the price of a cruise, but overall, larger ships tend to cost more than smaller ships.
Because bigger ships tend to be newer than smaller ships, bigger ships come with a higher price tag.  Essentially, you are paying a premium to sail on the latest and greatest, so bargain hunters will find the best deals on smaller and/or older cruise ships.
That is not to say there are not deals to be had on even the newest ships in the fleet, just that if you were to compare prices over a wide swath of possible sailings, you would find a price advantage for smaller ships.
Dining choices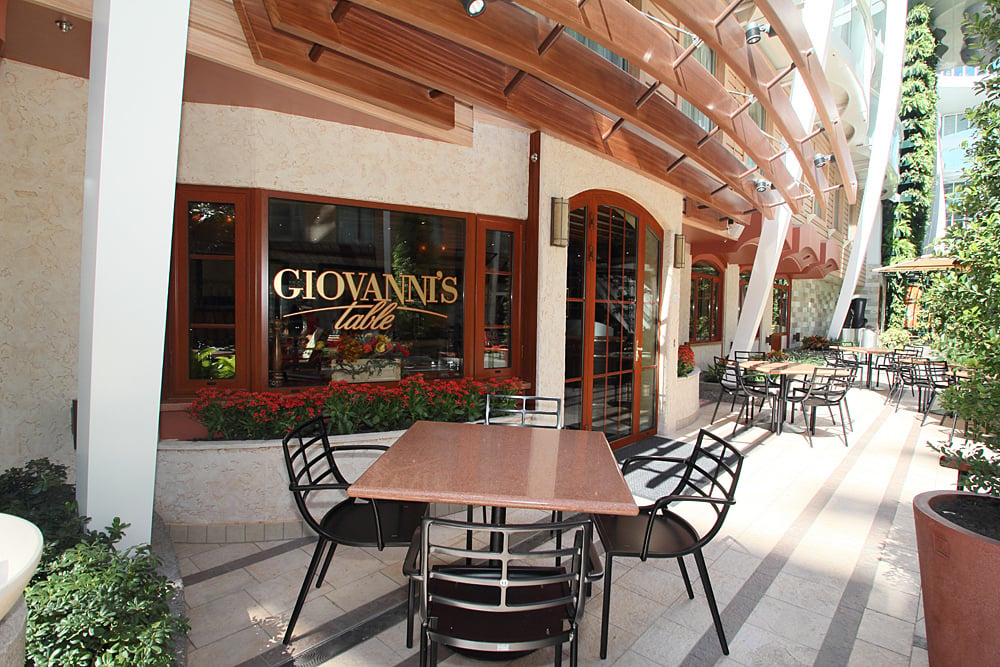 If variety of places you can eat, especially specialty restaurants, matters to you, then bigger ships are what you want.
Because big ships have more space to include more offerings, you will almost always find more restaurants on bigger ships than smaller ships.
There is generally the same basic complimentary venues, such as a main dining room, buffet, and grab-and-go spot.  So you will never go hungry or be at a loss of where to eat.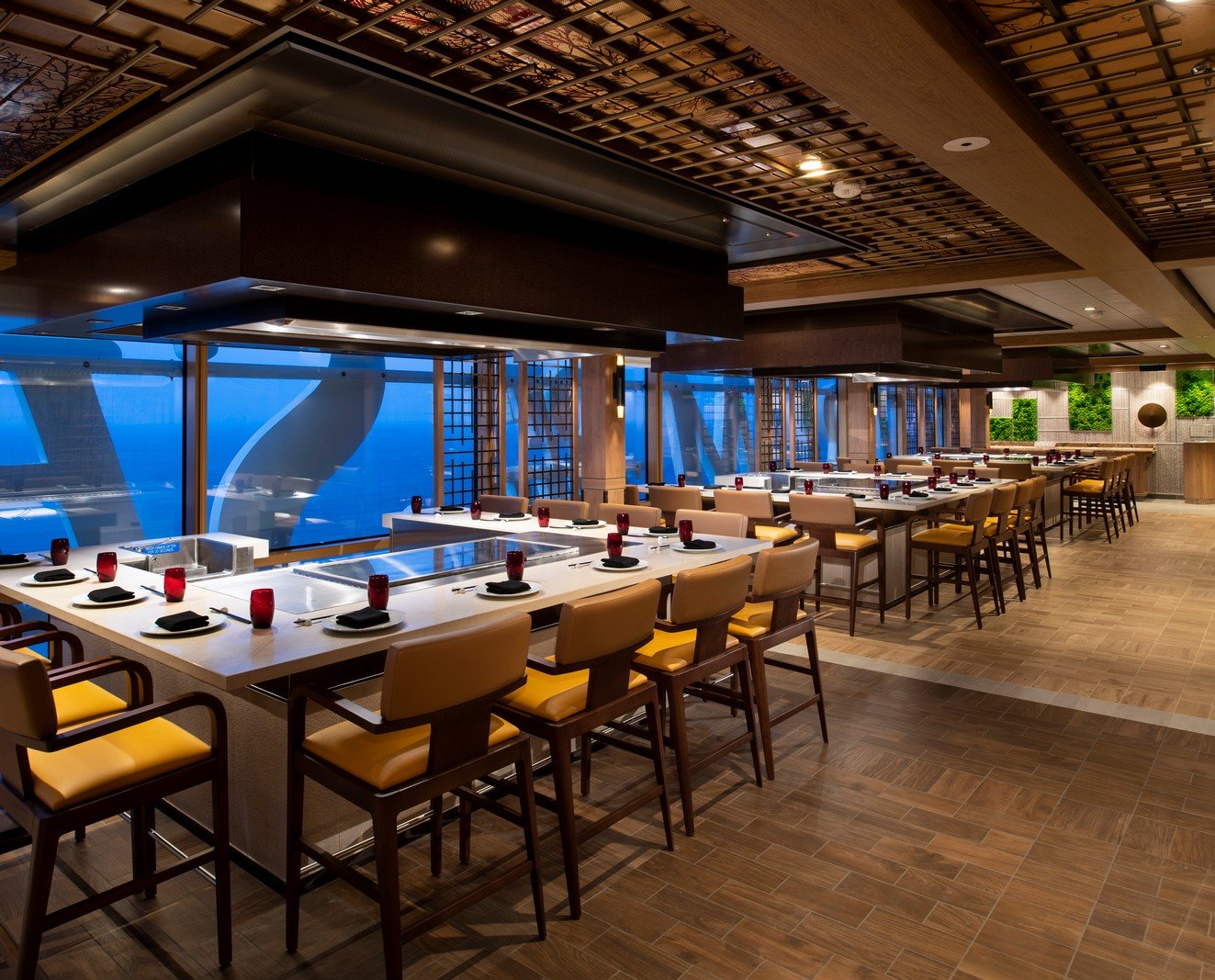 Kind of like a big city will have more restaurants than a small city, the same is true for big vs small ships. Bigger ships will have more complimentary dining venues, as well as more specialty restaurants.
For anyone that prefers specialty restaurant choices, a big ship will always offer more variety.
Ports you can visit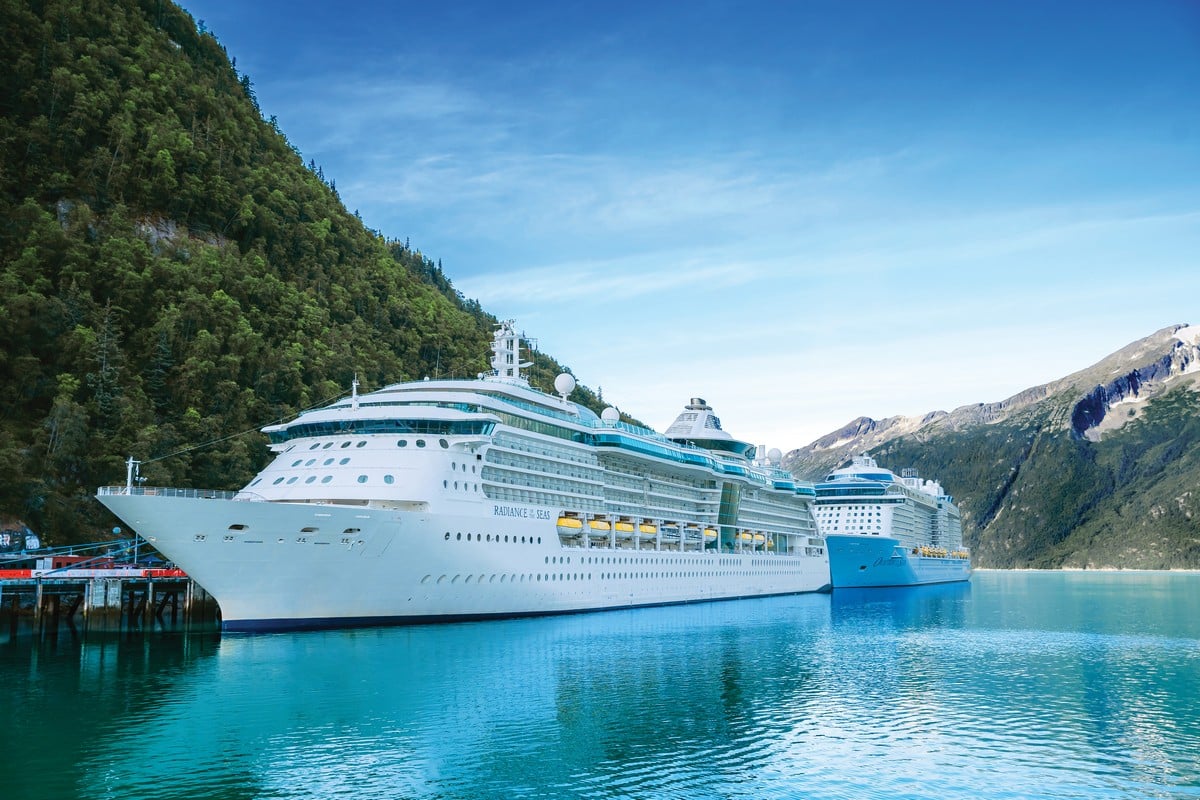 Not every cruise port in the world can accommodate big ships, so if you want to visit more exotic locations, you will need to sail on a small ship.
In the Caribbean, there is very little difference in port choices since most Caribbean ports can accommodate even the largest ships in the world.
But as you look to sail elsewhere in the world, you will find other ports of call that cannot handle a big ship.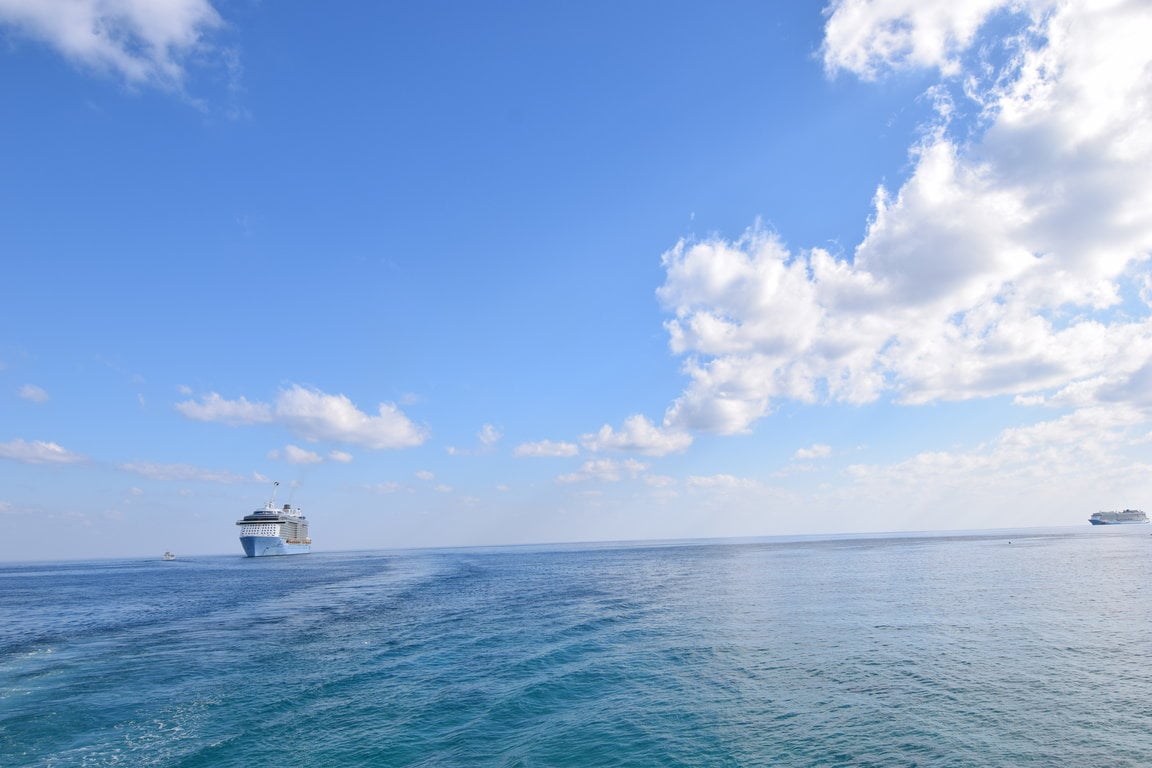 This is especially true of any port that does not have a pier, and requires ships to tender.
In fact, Oasis Class ships are incapable of tendering, so that precludes them from being able to visit places like Belize or Grand Cayman.
Larger staterooms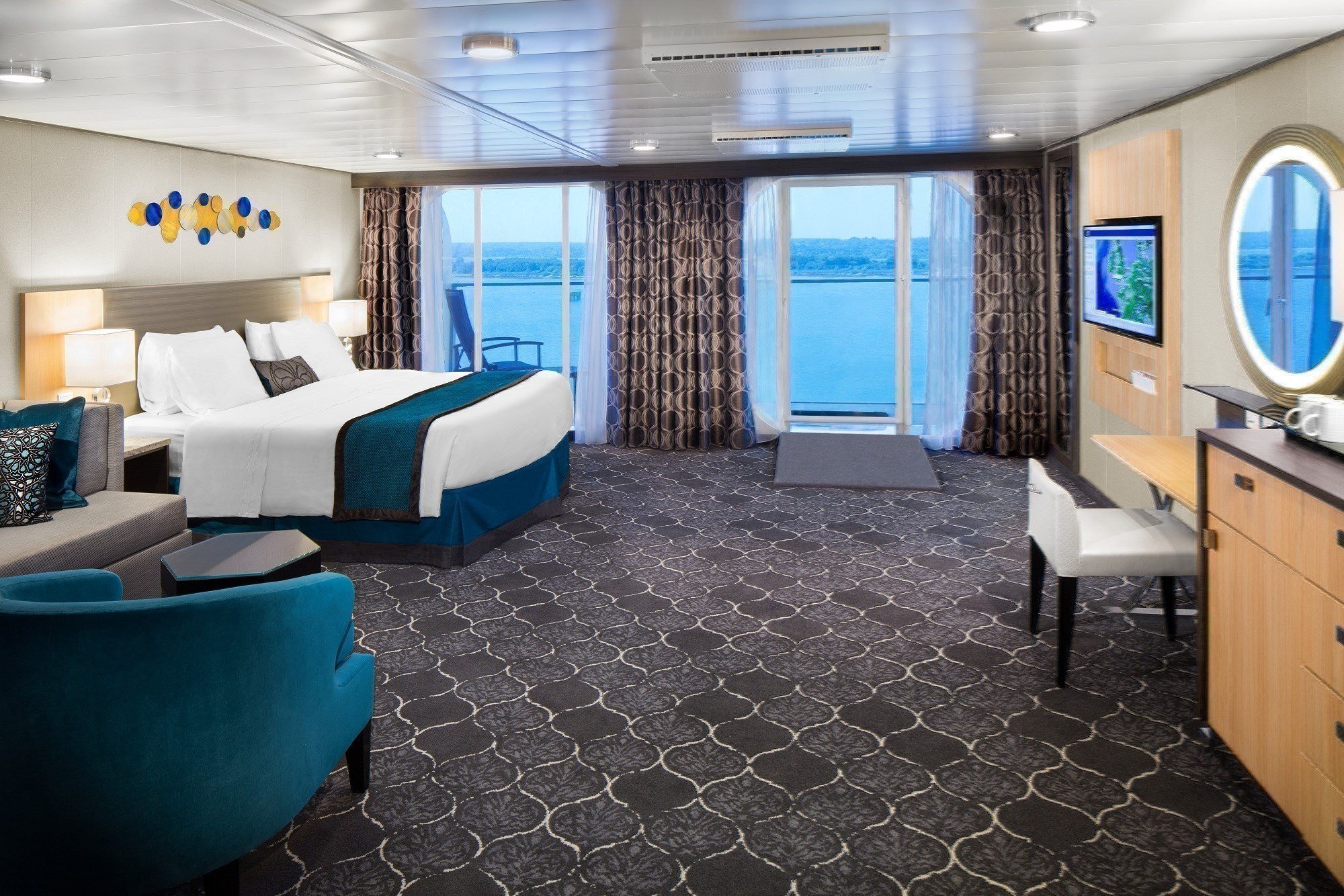 Some families prefer to stay in one room, and cabins that can handle bigger groups tend to be found with more regularity on bigger ships.
Suites tend to be the predominant choice for larger rooms that can accommodate more than 4 people.
While small ships have suites, big ships have many more suite options.  
Views of the ocean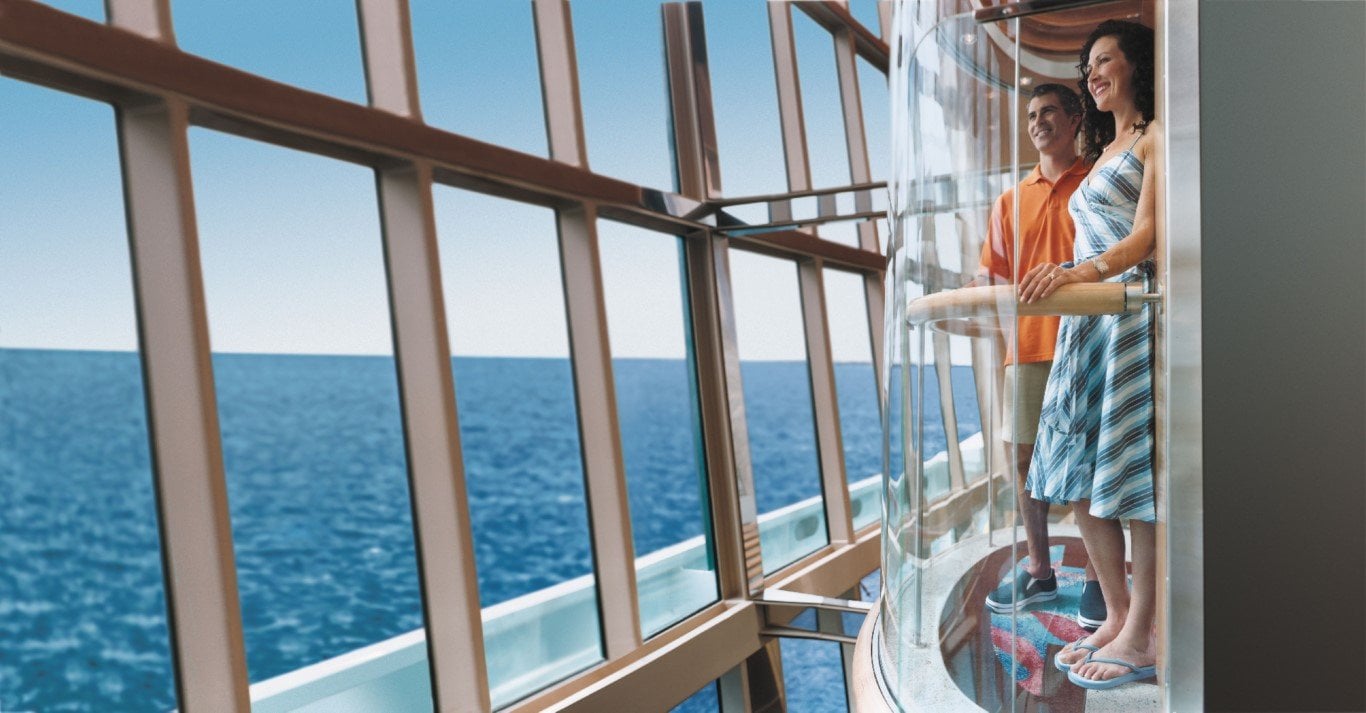 It may not seem like a big deal, but being able to see the ocean while you are inside a cruise ship can be important to some guests.
Bigger ships tend to be more inward facing, whereas small ships feature many more windows and ocean viewing opportunities.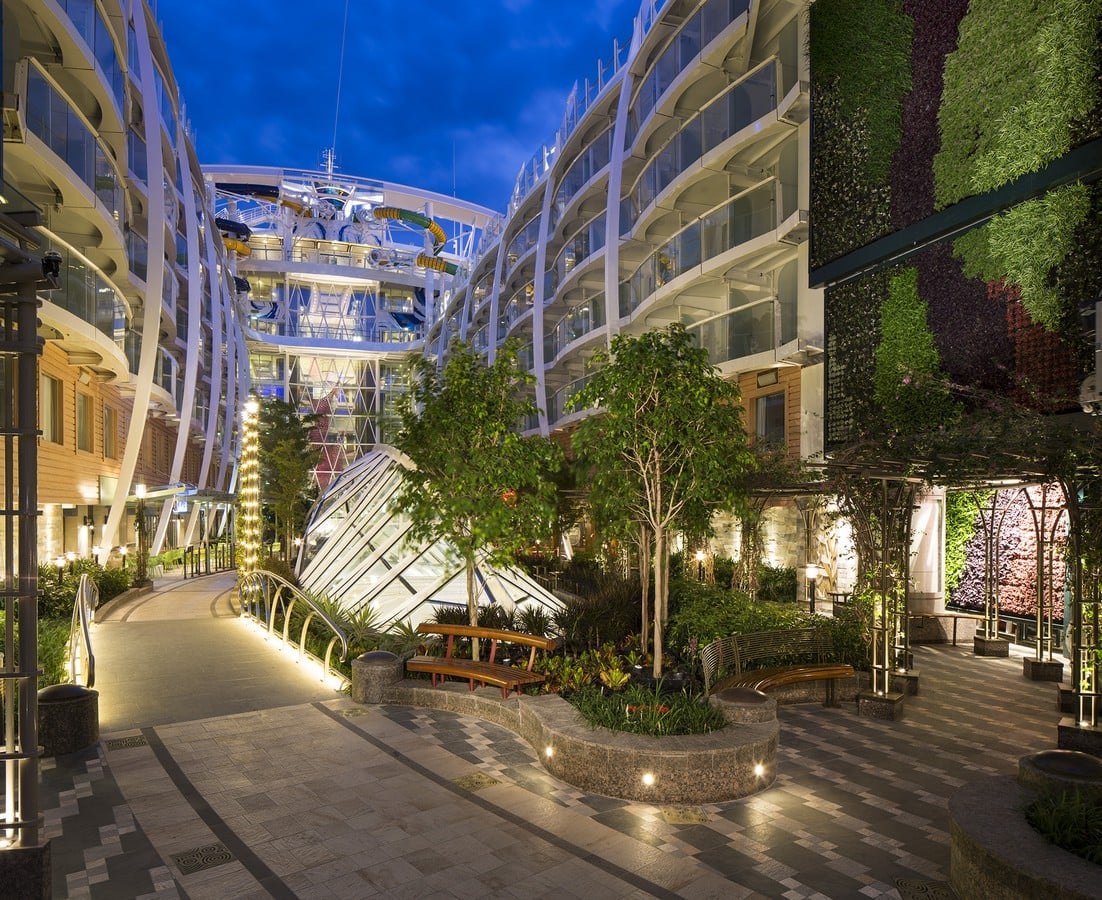 Part of the reason for this difference is based in the evolution of cruise ships over the last few decades, where cruise ships started becoming destinations in and of itself.
Not everyone minds missing out on the scenery going by, but on sailings where the landscape around you matters more (i.e. Alaska or Northern Europe), being able to see outside from bars, lounges, and other public spaces becomes more important.
Motion in the ocean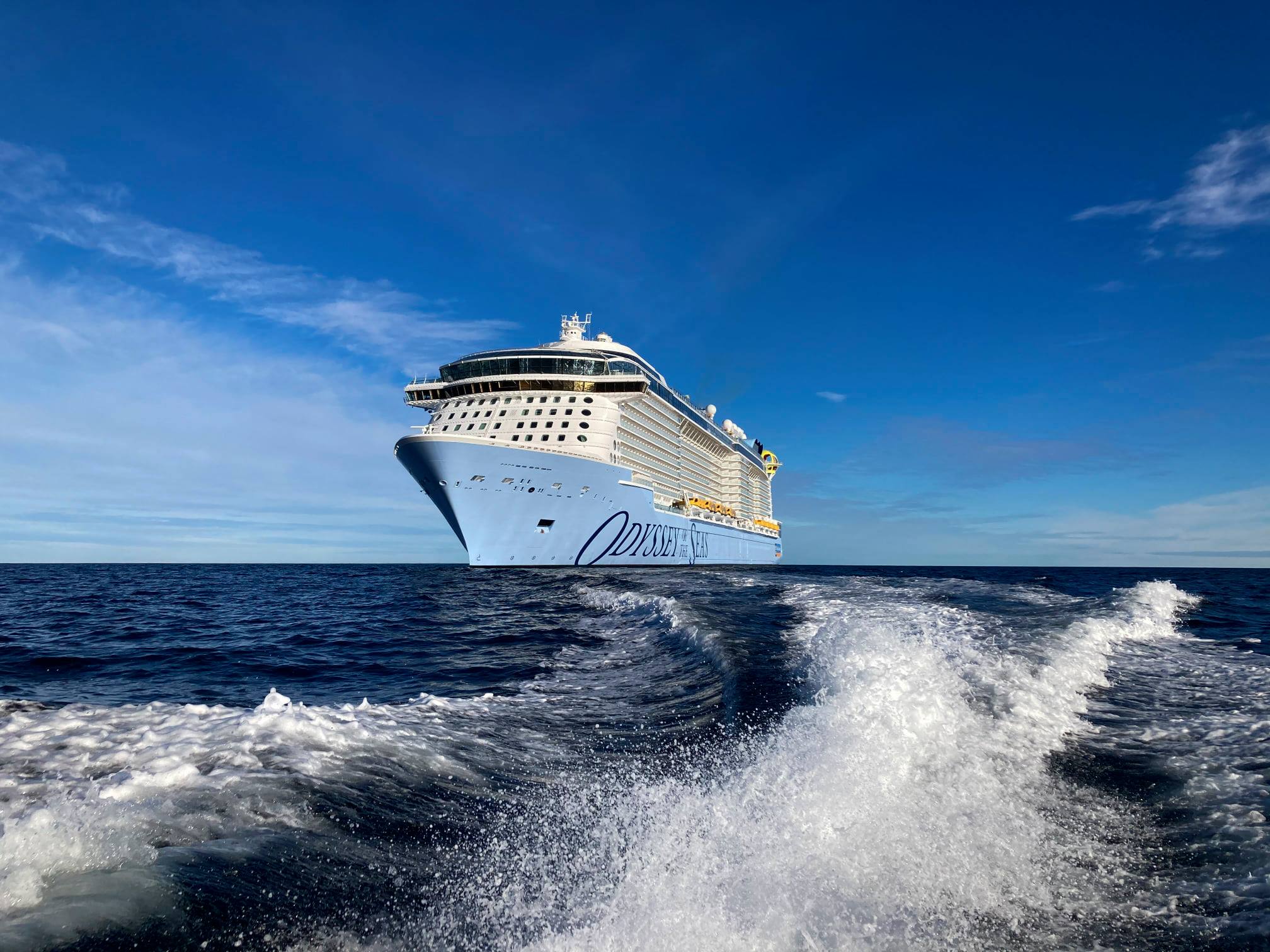 Another generalization that may not be true for everyone is bigger ships are going to offer passengers potentially a smoother ride than small ships.
Modern cruise ships are equipped with stablizers, but simple physics tells us a larger ship is going to need more ocean current to be "rocked" than a smaller ship.
That is not to say if you sail on a small ship you will feel like a boat in a bathtub with an angry toddler nearby, but many repeat cruisers will swear by bigger ships offering a more stable ride.
Onboard activities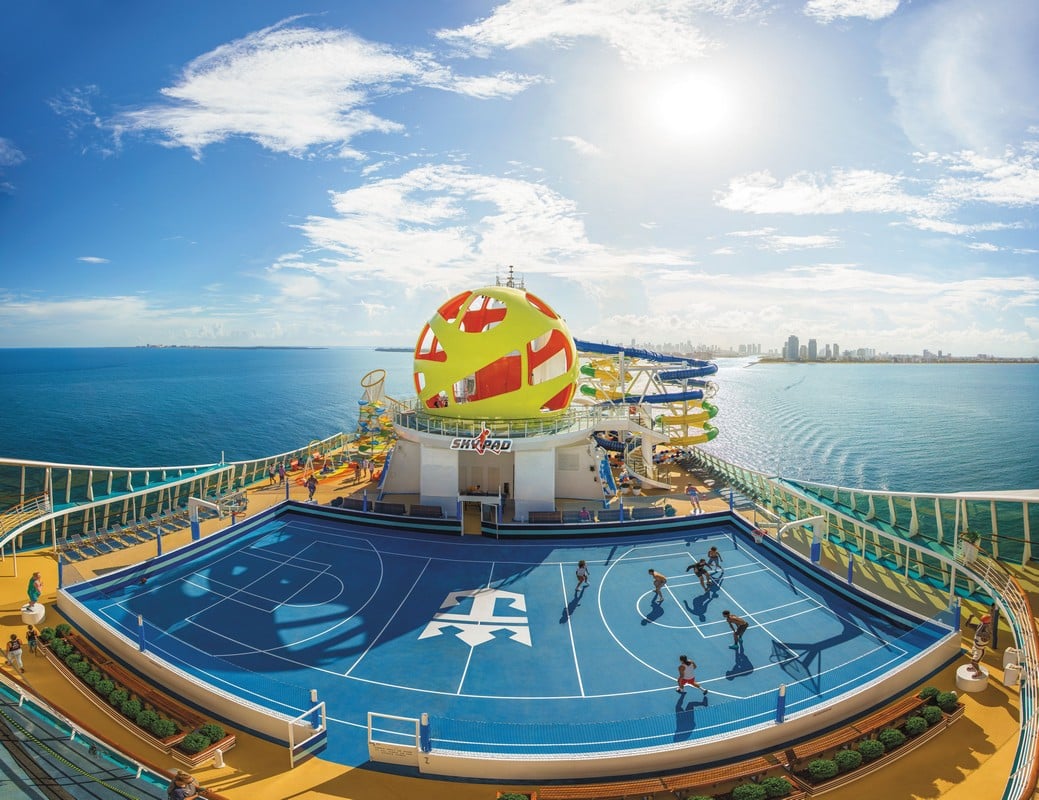 In addition to public space, big ships have more room to offer the fun activities you probably read and heard about on a cruise.
You will absolutely find more water slides, pools, simulators, and things to do on a big ship compared to a small ship.
Royal Caribbean's smallest cruise ships lack water slides at all, and the Radiance Class have a single kiddy water slide that is only suitable for young children.
Whether or not these whiz-bang activities matters to you is an entirely different question, but families tend to gravitate towards ships that have more to do, and bigger ships have plenty of them.
Entertainment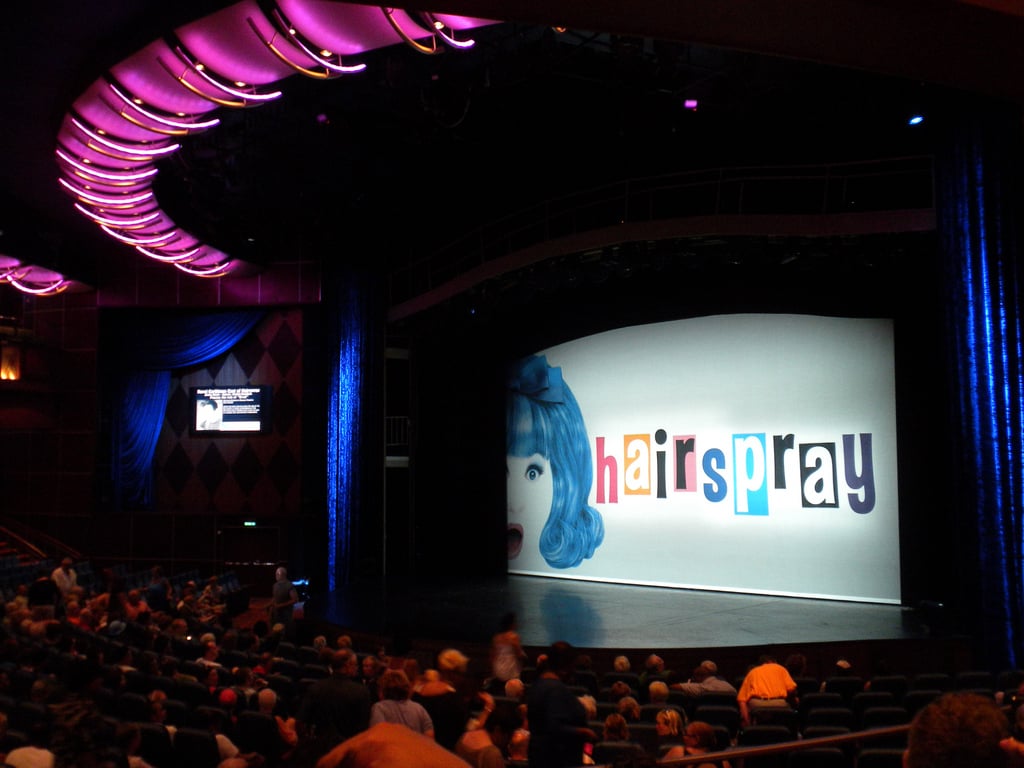 Whether you love Broadway musicals or production shows, the big ships have them.
Did you know Royal Caribbean has full-length Broadway musicals you can see onboard for absolutely no additional cost? It's true, but only on their large ships.
Small ships have production shows too, but they are not nearly as ornate as big ships, and the shows on small ships almost certainly have not been updated in many years. Once again, that is not inherently a bad thing, but for some people this matters.
Casino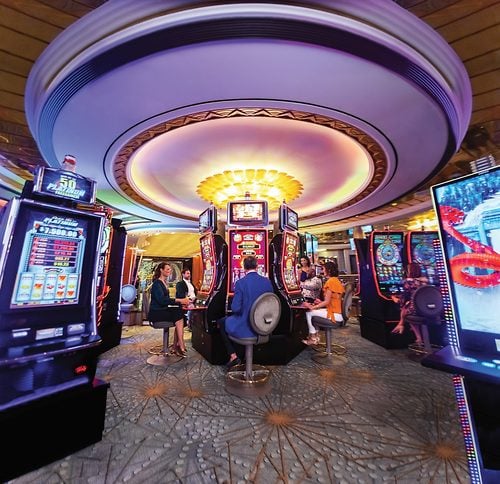 For the gamblers, all ships have a casino, but the big ships have a bigger casino space.
More space in the casino means more games, including slots and tables.  This becomes more important in the evenings when lots of passengers head to the casino to gamble, and tables fill up quickly for the lowest stakes games.
Even the smallest Royal Caribbean ships offer the same kind of games, so you are not compromising when it comes to picking a ship and losing out on your favorite game.
Intimacy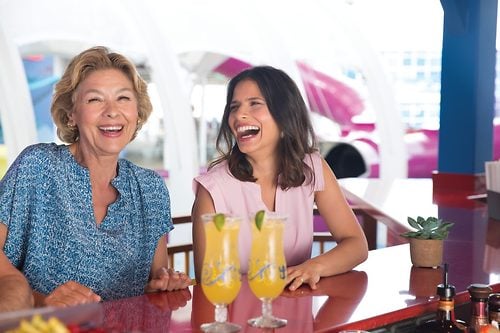 No, not that kind of intimacy.
Small ships make it easier to get around the ship and meet the crew members and other guests, which means you get to know everyone else onboard just a little bit better.
The people sailing with you are a major component of the vacation, and being able to meet up with friends and family onboard, or find your favorite waiter, is easier on a small ship.
Not only that, getting from point A to point B is easier on a small ship and requires less walking.