In:
Royal Caribbean's Oasis Class ships are extremely popular, and many people only book cruises on the Oasis Class. With an open-air park, kid-friendly Boardwalk, thrilling activities, and world-class entertainment, it's no secret that Oasis Class ships are something special, but what about Royal Caribbean's other cruise ships?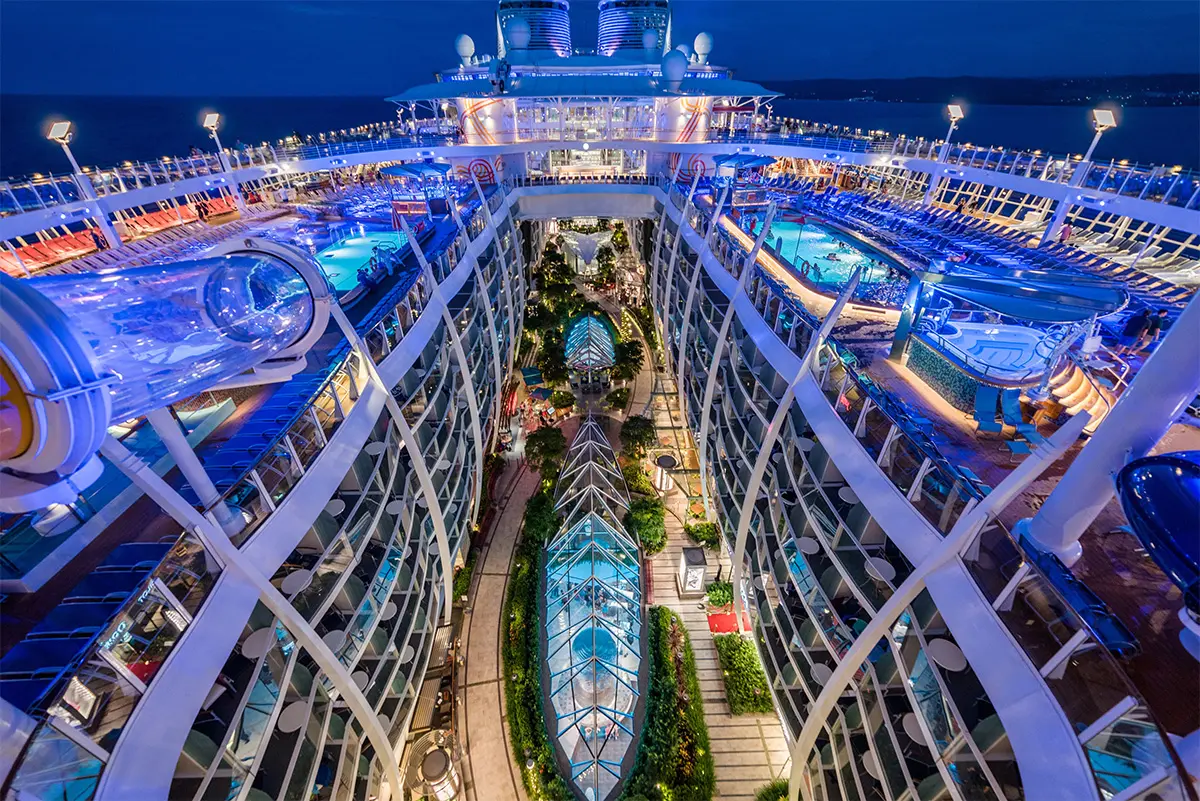 If you've only cruised on Oasis Class cruise ships before, it's understandable that you'd choose to book only Oasis Class ships for future cruises. Many people are worried that, after they've experienced the "best of the best" by Royal Caribbean, a cruise on a different type of ship would not feel as special.
Yet with six (soon to be seven) classes of Royal Caribbean cruise ships, there is a whole world of cruising to discover outside of the Oasis Class. From the technology-focused, modern Quantum Class ships to the recently refurbished Freedom Class ships, it's worth giving other Royal Caribbean ships a try.
Here are a few things you should know if you've only sailed on Royal Caribbean's Oasis Class ships and want to try something new.
Will I be disappointed if I try a different ship?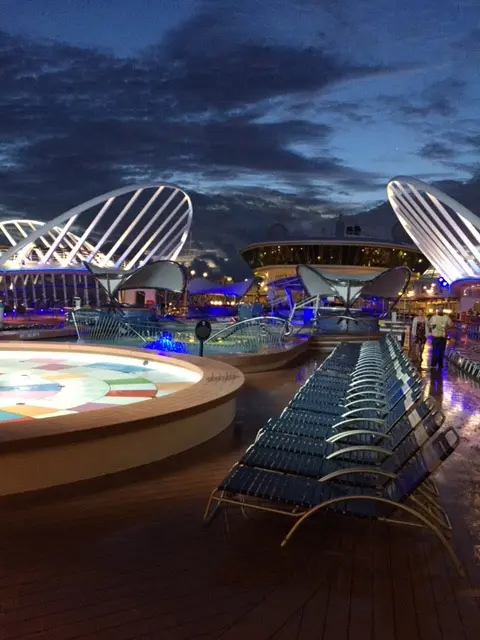 Probably the most common question we get from new cruisers that have only sailed on Oasis Class ships is will trying a different kind of Royal Caribbean ship be disappointing.
The short answer is, no, but it will be different.
Oasis Class ships offer so much to see and do, and while other ships may not have the sheer variety of things to do, they still offer a great cruise experience.
The Freedom and Voyager Class ships share a lineage with the Oasis Class, meaning there's a lot of similarities among them that will make you "feel at home" on them too. This includes a Royal Promenade, pool deck activities, theater, and dining room.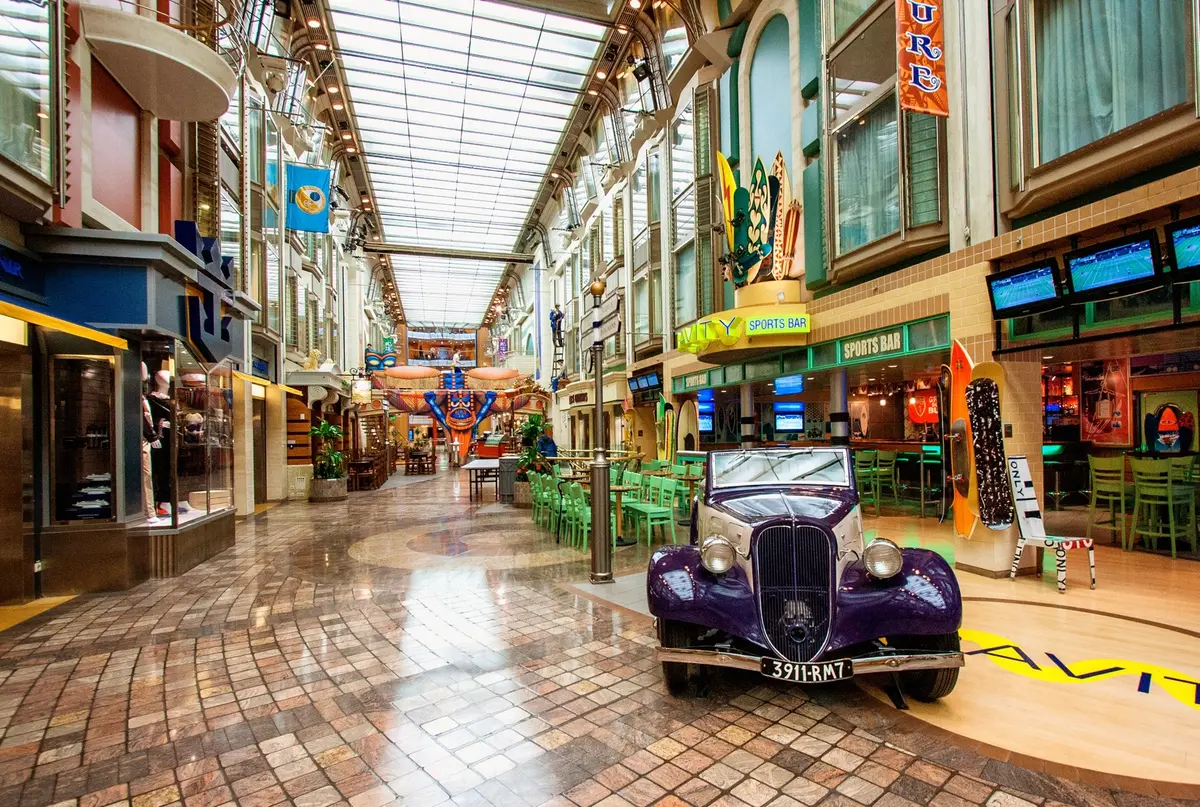 Going back to the question of being disappointed, the issue is understanding what the other Royal Caribbean ships have and don't have to ensure it matches up to what you want on a ship.
Someone going from an Oasis Class ship to a Radiance Class, but wanting a cruise ship that has water slides or a full Broadway show would indeed be disappointed. But if those features don't matter as much as the core Royal Caribbean experience, coupled with a different itinerary, may find the sailing fantastic.
As you'll see in this article, there are differences, but as long as you understand what's different and are okay with them, you can have a really great cruise experience on other ships too.
No Central Park
Central Park is a highlight of any cruise on an Oasis Class ship. The open-air neighborhood filled with trees, bushes, and flowers is unlike anything you'll find on another cruise ship in Royal Caribbean's fleet.
Related: Why Central Park is my favorite spot onboard
If you enjoyed spending time in the park–whether dining outdoors or listening to live music–it's important to realize there's nothing quite like Central Park on other ships.
Nonetheless, you'll still find nice places to hang out on other Royal Caribbean ships. Most passengers on Quantum Class ships rave about Two70, a large indoor entertainment space featuring 270 degree views of the ocean from floor-to-ceiling windows.
Those on Vision, Radiance, Voyager, and Freedom Class ships, on the other hand, love the panoramic views from the Viking Crown Lounge.
Oasis Class aren't the only mega ships by Royal Caribbean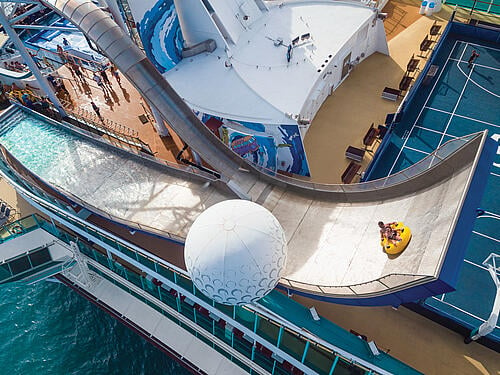 If you were initially attracted to Oasis Class cruise ships due to their size, you'll be happy to hear that Royal Caribbean has many other large ships in the fleet.
Quantum Class cruise ships are the second biggest type of Royal Caribbean ship. They have a capacity of nearly 5,000 passengers and weigh 168,000 tons! Onboard these ships you'll find activities not available on Oasis Class ships, such as bumper cars and indoor skydiving.
Related: I've been on every class of Royal Caribbean cruise ships: here's what I like about each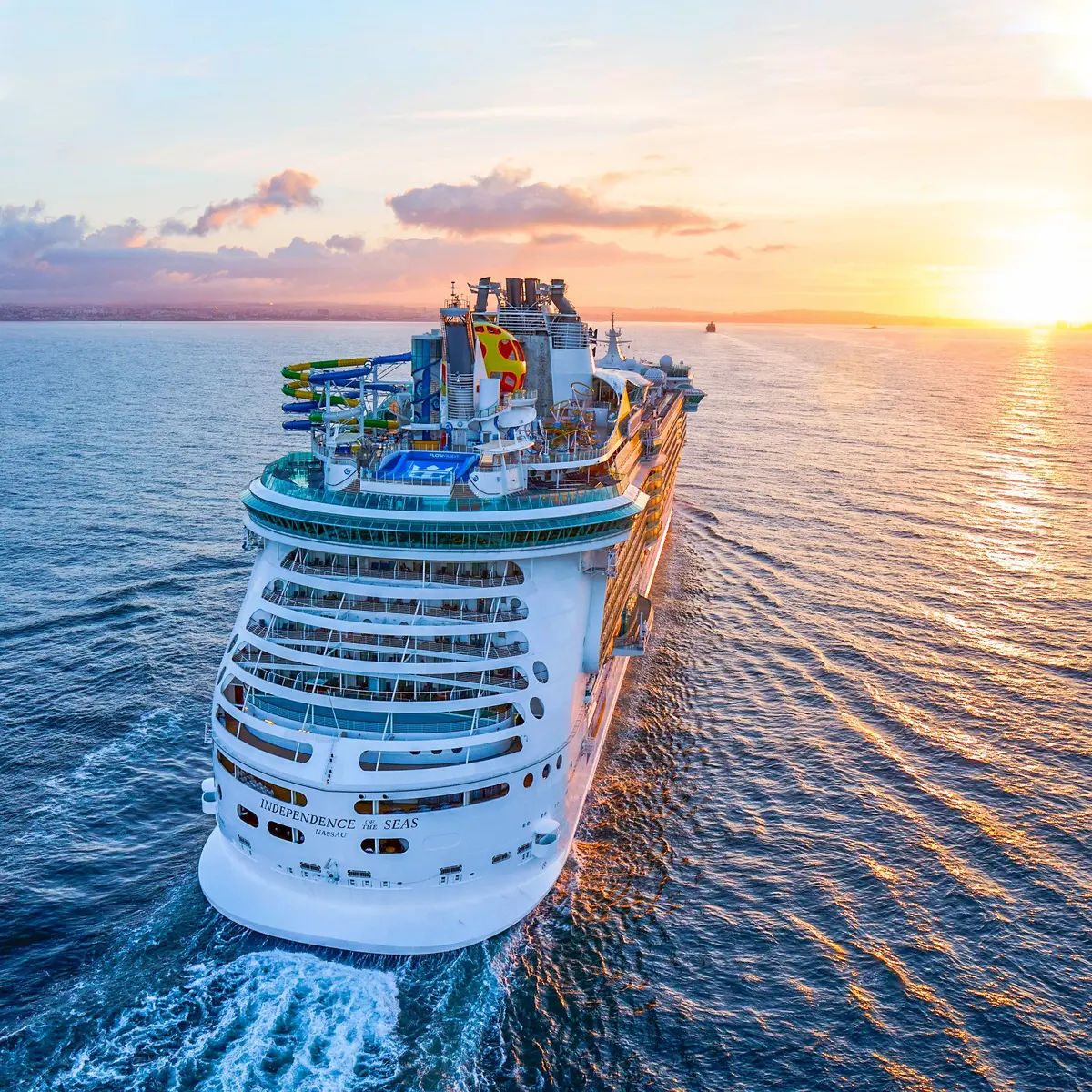 Freedom Class vessels are also quite large, with a capacity of around 4,500 passengers.
Even Voyager Class ships, while smaller for Royal Caribbean, are still large cruise ships with a capacity of 4,000 passengers. Radiance and Vision Class ships, the smallest ships in Royal Caribbean's fleet, can still hold around 2,500 passengers.
Just because you sail on a non-Oasis Class ship doesn't mean you'll be sailing on a tiny, 200-person vessel.
Read more about Royal Caribbean's ship classes:
There is still a lot to do on all Royal Caribbean ships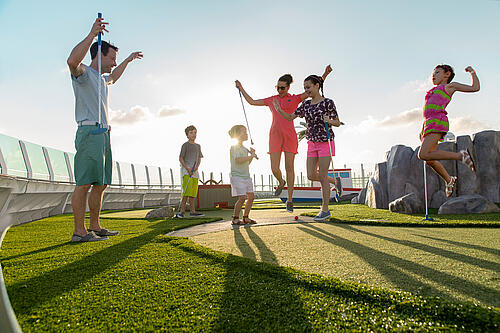 It's understandable that Oasis Class cruise ships are featured in most Royal Caribbean online advertisements and television commercials; they offer the most "I can't believe they put that on a cruise ship" activities like zip lining, a carousel, and AquaTheater shows.
However, all Royal Caribbean cruise ships offer countless ways to have fun. You'll find virtual reality zones, waterslides, escape rooms, sports courts, bungee trampolines, indoor skydiving, mini golf, and rock climbing on other ships in the fleet, and the majority of activities are included in your cruise fare.
Related: 15 free things to try on your next cruise
Outside of these activities are game shows, trivia, karaoke, production shows, nightclubs, live musicians, and more, so there's no need to worry about being bored on any Royal Caribbean ship.
(Probably) no Broadway show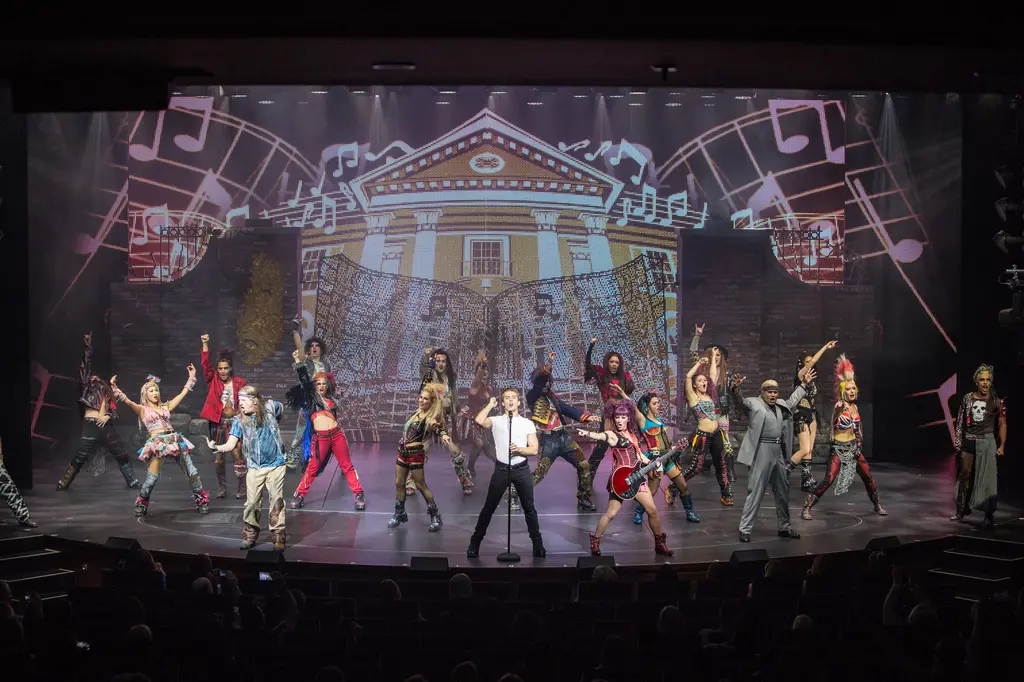 If you enjoyed watching a full-length Broadway show on an Oasis Class ship, you should know that Broadway shows aren't as common on other Royal Caribbean cruise ships.
In fact, you'll only find Broadway shows on 3 non-Oasis Class ships:
Liberty of the Seas: Saturday Night Fever
Independence of the Seas: Grease
Anthem of the Seas: We Will Rock You
An absence of Broadway shows doesn't mean there isn't still high-quality entertainment on Royal Caribbean's other ships, though, and you'll still find signature production shows across the fleet.
Voyager and Freedom Class ships, like Oasis Class ships, have an ice-skating rink with performances throughout the cruise, and all Royal Caribbean ships have a theater. If you're sailing on a Quantum Class ship, be sure to check out shows at Two70, a modern venue blending live performances with technology.
Related: Royal Caribbean's 7 ship classes ultimate guide
Look for amplified ships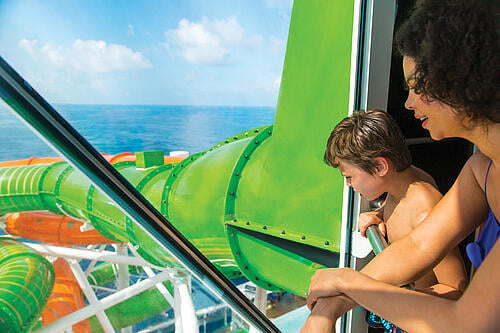 If you've only cruised on Oasis Class ships before, you've become accustomed to Royal Caribbean's latest entertainment, dining venues, activities, and amenities.
Although all Royal Caribbean ships provide an excellent cruise experience, sailing on the fleet's oldest and smallest ships after an Oasis Class cruise ship can be an adjustment. You may find that some aspects of the ship feel outdated, there are fewer activities available, and dining choices are not nearly as wide as on a new ship.
Therefore, you may want to consider sailing on one of Royal Caribbean's Quantum Class ships or an amplified Voyager or Freedom Class ship. Amplified ships are older cruise ships that have undergone a significant refurbishment to modernize the ship with new venues, amenities, and activities.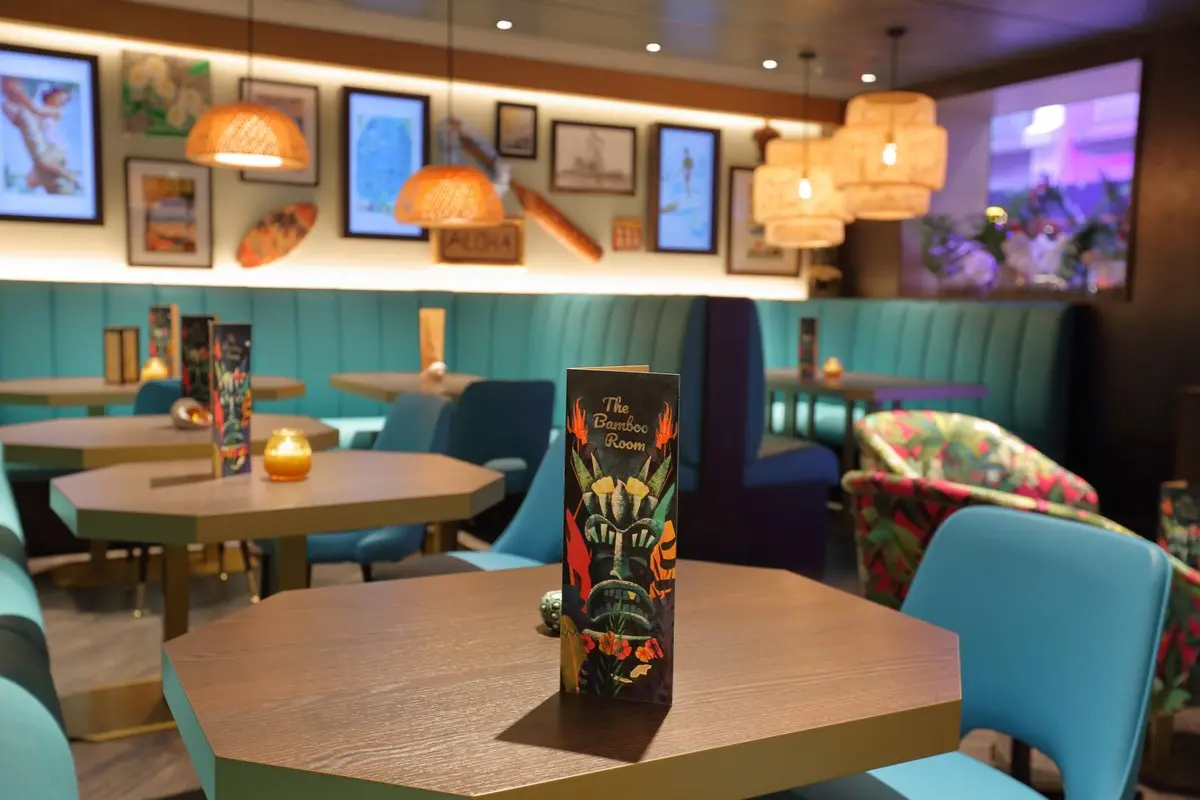 Here's a list of ships to consider when you want to branch out from only sailing on the Oasis Class:
Ovation of the Seas
Quantum of the Seas
Independence of the Seas
Fewer dining options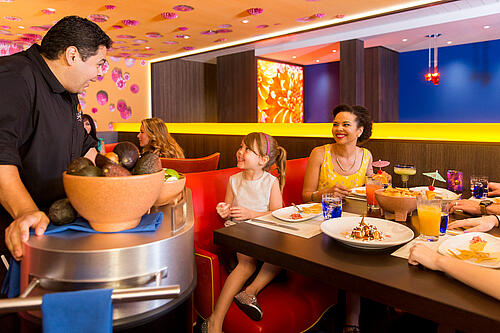 Oasis Class ships have a wide selection of complimentary and specialty dining options. You can find food almost everywhere on the ship, and it's diverse. From sandwiches at Park Cafe to burritos at El Loco Fresh, you'll never go hungry on an Oasis Class ship.
And while you'll never go hungry on any Royal Caribbean ship, you may find fewer dining choices on older ships. This is highly dependent on the ship, as amplified Voyager Class and Freedom Class ships as well as all Quantum Class ships have plenty of dining choices to choose from.
More itinerary options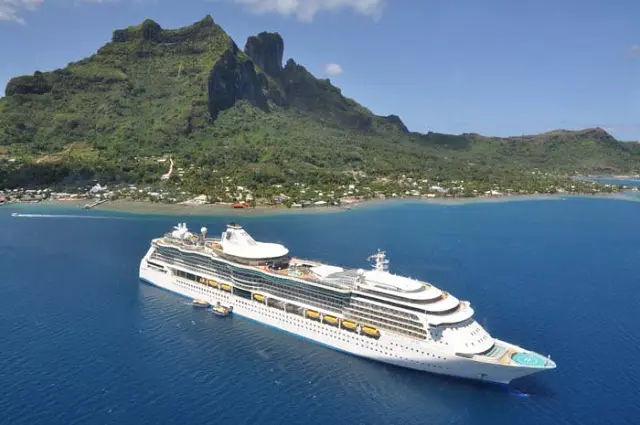 One plus of cruising on a non-Oasis Class ship after only having cruised on the Oasis Class is having a wider range of itinerary options.
Due to their size, Oasis Class ships are limited to a smaller selection of ports compared to other Royal Caribbean vessels. Only cruising on Oasis Class ships means visiting ports like Cozumel, Nassau, Perfect Day at CocoCay, St. Maarten, and Labadee over and over again.
Related: Ultimate Mexico Cruise Guide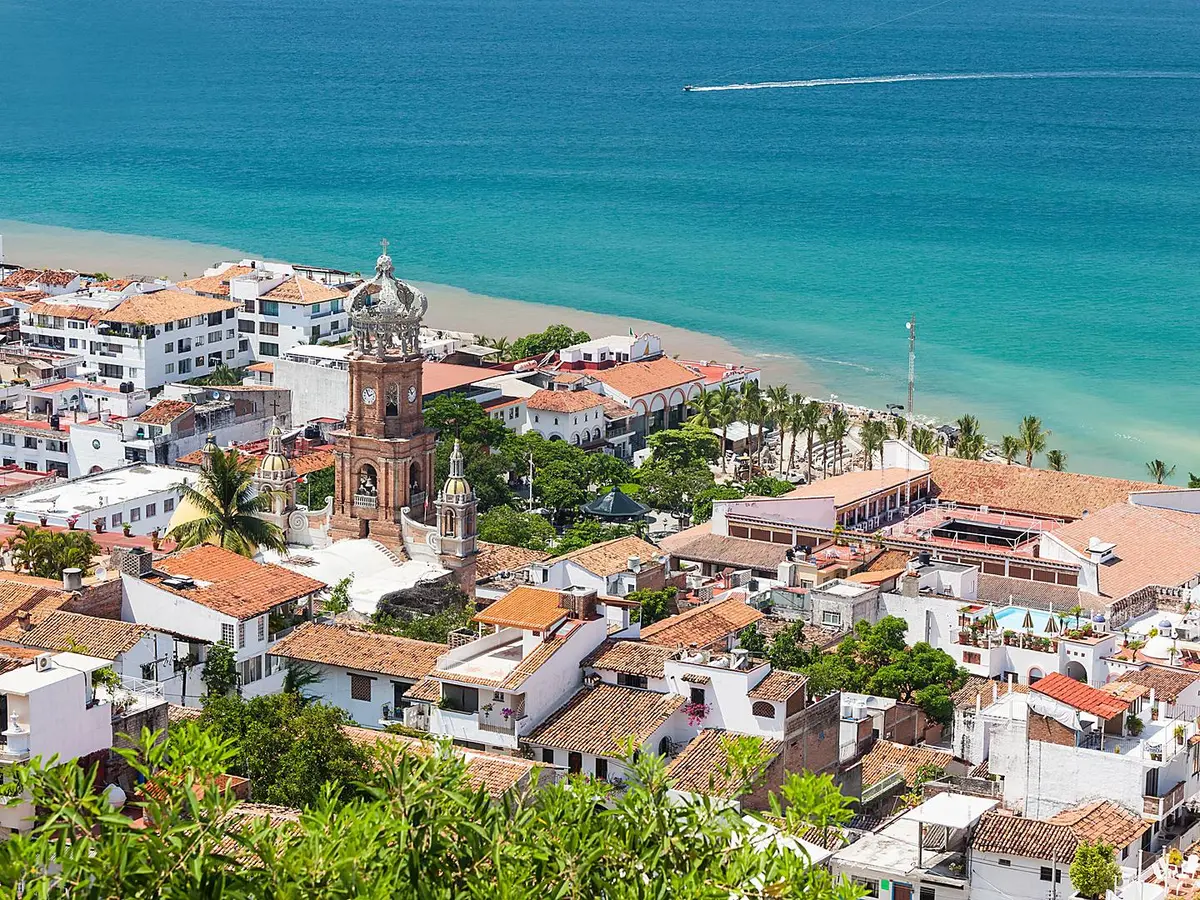 And while there's certainly nothing wrong with these cruise ports, it can get repetitive cruising to the same locations several times.
Other Royal Caribbean ships visit ports around the world, from Australia to Alaska, northern Europe, the Mexican Riviera, Southeast Asia, and more. You might be surprised to find cruises to countries and cities that you've always wanted to visit for a reasonable price on non-Oasis Class ships.
Related: 15 countries you didn't know you could cruise to on Royal Caribbean
You might like other ships even more than the Oasis Class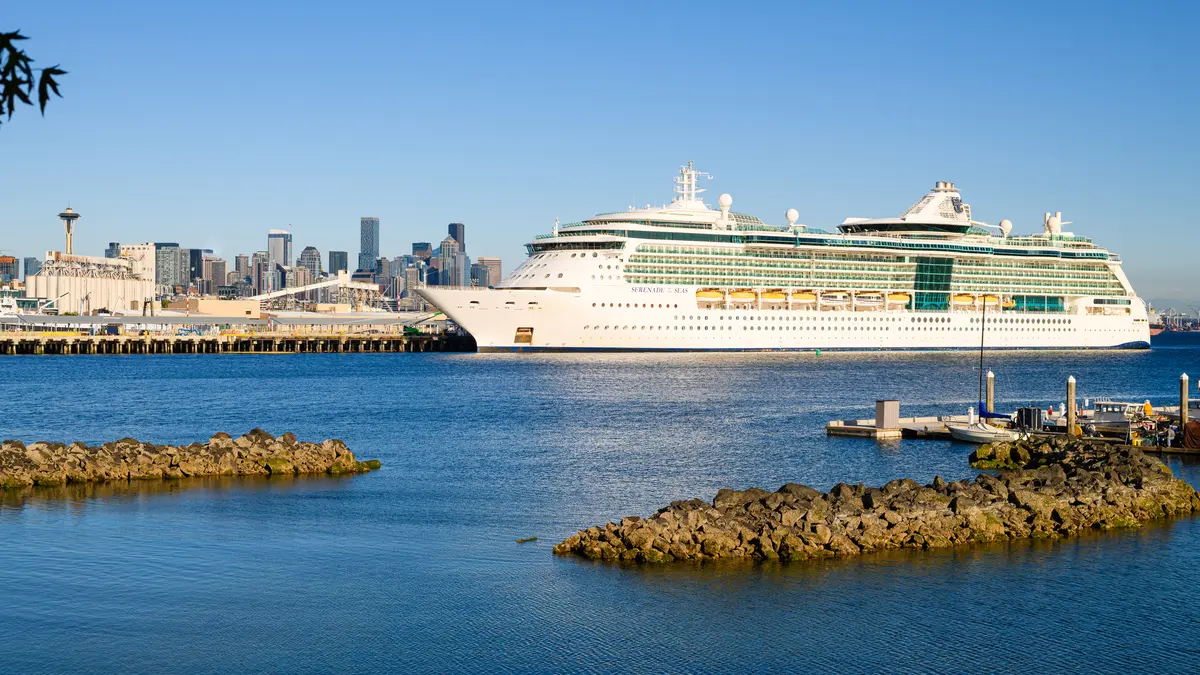 Many cruisers regard Oasis Class cruise ships as the best Royal Caribbean has to offer. In reality, however, the "best" cruise ship for one person is not best for another.
Some cruisers love the size and amenities of an Oasis Class ship, whereas others find themselves preferring smaller, more relaxed Royal Caribbean ships.
You never know what you'll like until you try it, and even if you loved cruising on the Oasis Class, you might be surprised how much you enjoy sailing on other ships.
The suite experience can be different
Oasis Class ships feature the Royal Suite Class, a tiered program of suite experiences for passengers in Junior Suites and above.
The Royal Suite Class enhances the traditional suite experience on Royal Caribbean, with the top tier (Star Class) providing unparalleled benefits including a personalized Royal Genie (magic maker) to curate the perfect cruise for you once onboard.
Related: Royal Caribbean suites guide & review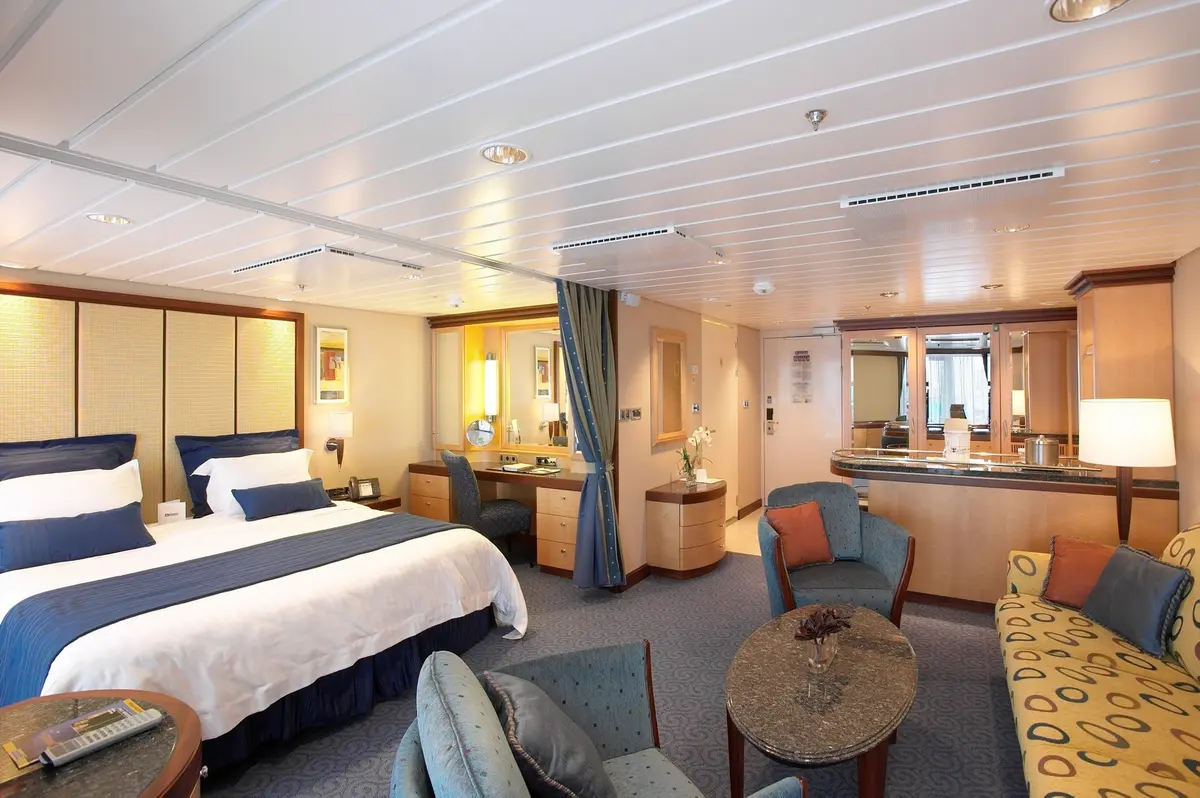 The Royal Suite Class is also available on Quantum Class cruise ships, but if you're staying in a suite on other Royal Caribbean ships, you'll experience a more traditional suite experience.
The suite experience on older ships is still fantastic, and it has many of the same benefits of suites on Oasis Class ships such as concierge service, Suite Lounge access, in-suite dining, etc. However, if you want the ultimate luxury experience on Royal Caribbean, you'll find it in a Star Class suite on Oasis and Quantum Class ships only.
You'll probably save money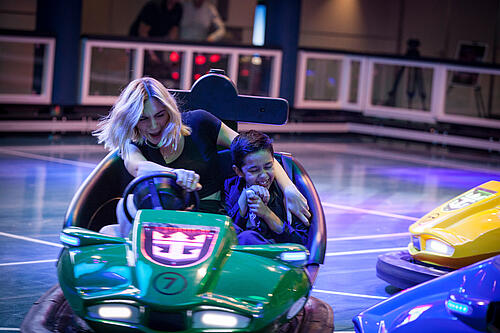 Oasis Class ships are high in demand. Unsurprisingly, they come with a higher price tag than most other Royal Caribbean ships.
Sailing on a ship outside of the Oasis Class can offer a fantastic value in a cruise vacation, especially if you book a cruise ship over five years old. It's not uncommon to find cruises on a Vision, Radiance, or Voyager Class ship for half the price of an Oasis Class ship, even if they're sailing the same itinerary.
The caveat? Vision and Radiance Class ships have far fewer balconies available compared to the Oasis Class, meaning balcony prices on these ships can be priced similarly to an Oasis Class ship. Be sure to compare prices between cabin categories thoroughly before booking to ensure you're getting a great deal.
More cruise tips & tricks: