In:
A year ago last August, I embarked my first Royal Caribbean cruise on Mariner of the Seas. Since then, I've spent 67 nights on 12 Royal Caribbean cruise ships, traveled to 25 different ports, accumulated 141 Crown & Anchor Society points, and made countless memories around the world.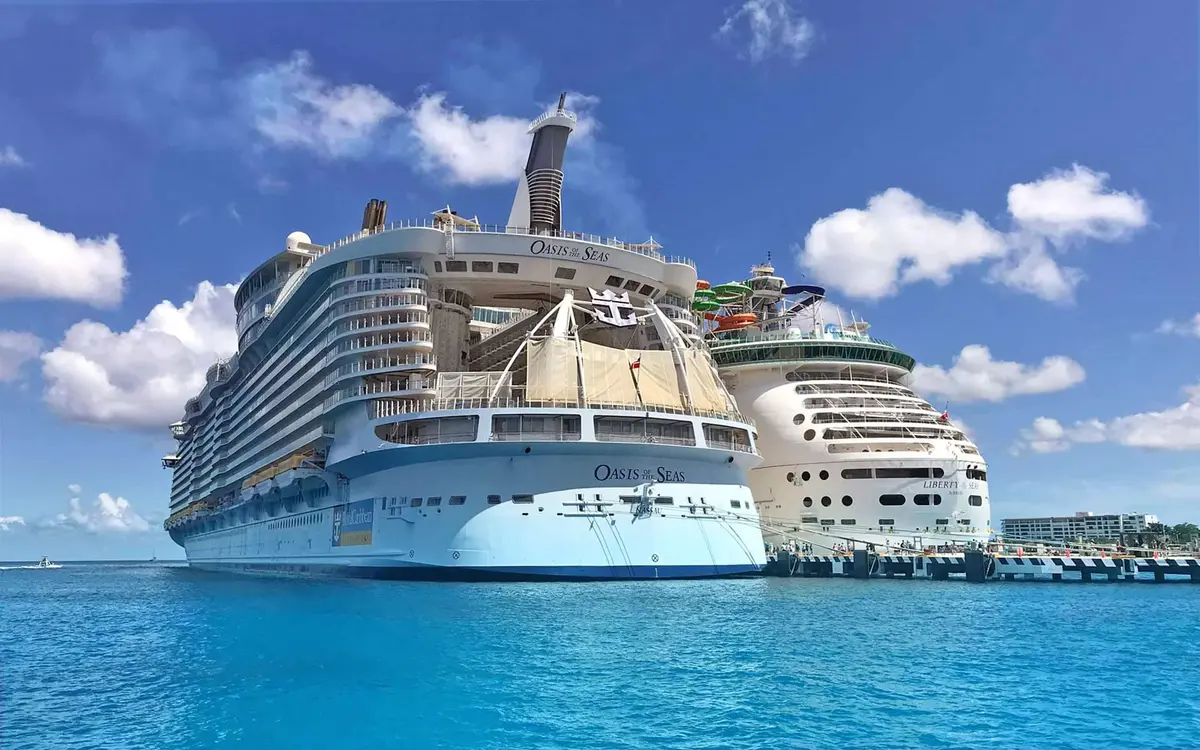 Royal Caribbean has six distinct classes of cruise ships, each with their own layouts, amenities, itinerary options, and onboard atmosphere. I recently cruised to Alaska on Radiance of the Seas, completing my goal of sailing on every class of Royal Caribbean ships.
Even though all Royal Caribbean cruise ships are distinctly Royal Caribbean in branding and design, they can feel quite different from one another when comparing the ships side by side. 
My cruising style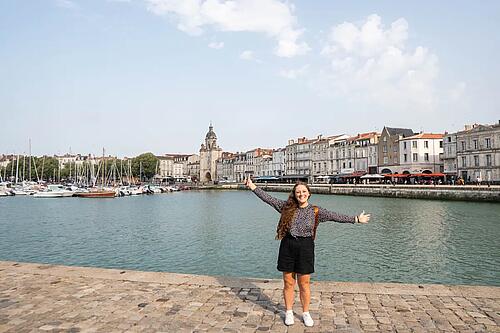 Before understanding why I feel the way I do about Royal Caribbean's ship classes, it's important to understand my cruising style.
I tend to spend more time relaxing without a plan onboard rather than trying to experience as many attractions as possible. While endless activities and entertainment options are certainly appreciated, I will enjoy a cruise equally with or without these activities.
Related: Royal Caribbean ship classes guide & explanation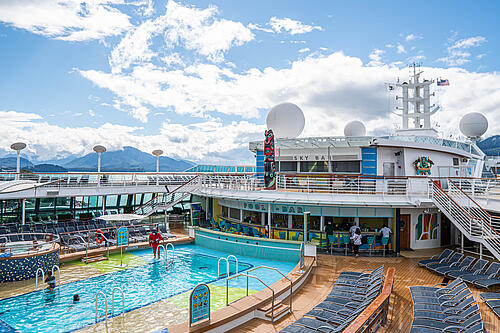 I also do not cruise with children, so activities like water slides, zip lines, and kids programming do not factor in to whether I prefer one ship class over another.
I love using cruising (and traveling in general) as a way to discover as many cultures, countries, cuisines, and ports as possible. The cruise ship's itinerary matters much more to me than what the ship's layout is like, how many passengers are onboard, which dining venues are available, etc.
With all that being said, here's what I like (and dislike) about each class of Royal Caribbean ships.
Quantum Class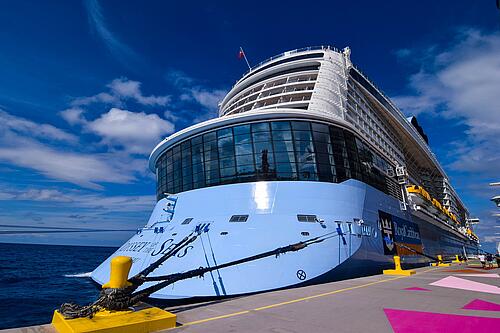 Ships I've sailed on: Odyssey of the Seas, Ovation of the Seas, Anthem of the Seas
The Quantum Class may be my favorite class of Royal Caribbean's ships. The combination of elegant design, indoor spaces, and fantastic itineraries make them a strong contender for Royal Caribbean's best cruise ships.
Related: All about Quantum Class ships
Quantum Class ships sail to perhaps the widest range of destinations offered by Royal Caribbean, from the Caribbean to northern Europe, Israel, Greece, Turkey, Australia, the South Pacific, French Polynesia, New Zealand, Alaska, Hawaii, Southeast Asia, China, Japan, and more.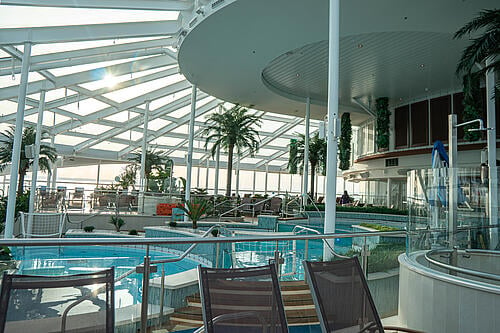 As someone who values itineraries even more than ships, the itinerary options are a strong contender for me choosing to sail on a Quantum Class ship.
The Quantum Class has some of the best venues in the fleet as well. The climate-controlled Solarium is definitely my favorite in the fleet, and Two70 is a breathtaking venue offering not only the best views of the ship's aft, but great entertainment shows, too.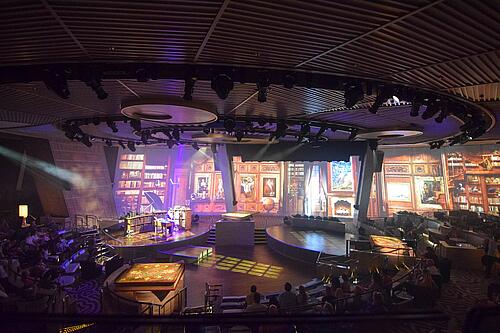 Related: Anthem of the Seas guide & review
The outdoor dining area at the Windjammer on Quantum, Anthem, and Ovation of the Seas is another major plus for the Quantum Class.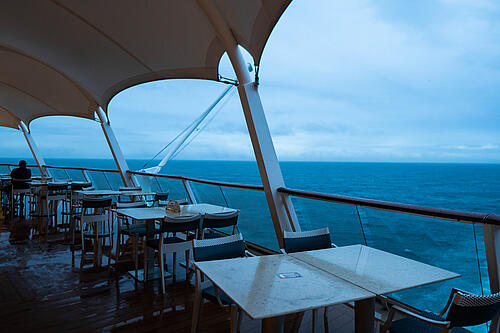 I don't have many drawbacks about the Quantum Class. While the Royal Esplanade sometimes reminds me more of a shopping mall than a cruise ship and I wish the outdoor Promenade deck wrapped around the whole ship for a better walking experience, these aren't make it or break it drawbacks.
Oasis Class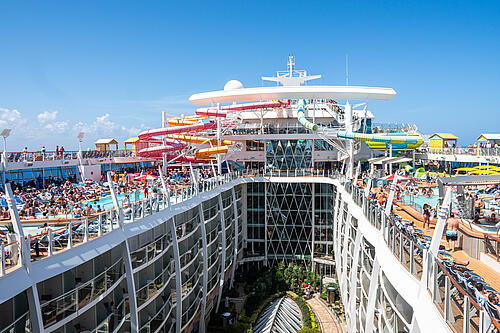 Ships I've sailed on: Harmony of the Seas, Wonder of the Seas, Oasis of the Seas
Oasis Class cruise ships are undoubtedly an impressive feat of engineering and design. Walking onboard an Oasis Class ship for the first time is mind-blowing. The scale, layout, and amount of activities available on Oasis Class ships are unparalleled in the cruise industry.
Related: All about Oasis Class cruise ships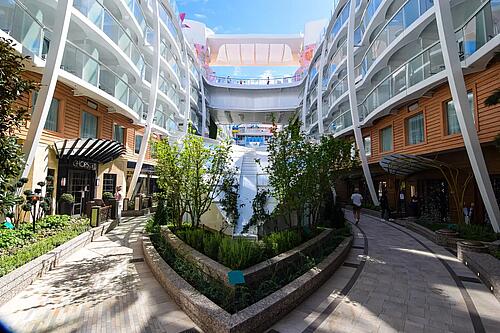 My favorite place on an Oasis Class cruise ship is Central Park, simply because it is so unique. Being onboard a cruise ship in the middle of the ocean and walking through a park filled with trees, shrubs, and flowers is hard to wrap your head around!
Additionally, my favorite time to have a dining package is when I'm sailing on an Oasis Class ship. Oasis Class ships have an insane amount of places to dine, both complimentary and specialty. My favorite Oasis Class-exclusive dining venue is 150 Central Park. The fried cheesecake is to die for! Vitality Cafe is another favorite, and I order a custom smoothie nearly every day of the cruise.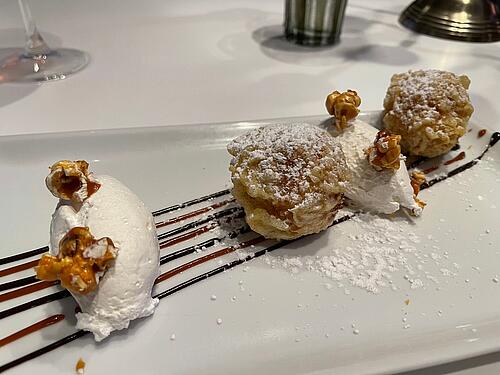 The biggest drawback of the Oasis Class ships to me are the lack of areas with ocean views. So many spaces and venues, like restaurants and lounges, have no views or very limited views of the ocean.
Related: Wonder of the Seas neighborhoods tour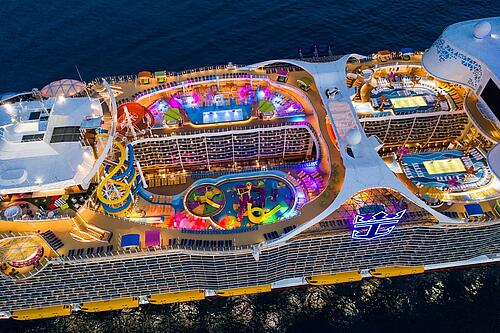 I also find the itineraries on Oasis Class ships pretty boring as they lack variation. While I'll never complain about spending the day in Cozumel, Costa Maya, St. Maarten, or St. Thomas, there are so many other ports around the world to discover that are not accessible by Oasis Class ships!
These two drawbacks make me unlikely to book many cruises on Oasis Class ships myself, but I definitely feel that Oasis Class ships are the "perfect" cruise ship for many types of cruisers, especially families with young children.
Freedom Class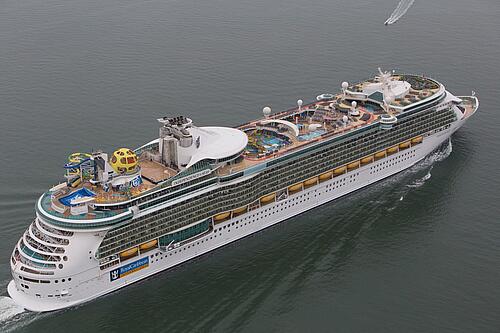 Ships I've sailed on: Independence of the Seas, Freedom of the Seas
Freedom Class ships offer something for everyone onboard without being too big, and that's one of the things I like most about them. They also tend to offer a great value while still offering many of Royal Caribbean's newest amenities.
Related: All about Freedom Class cruise ships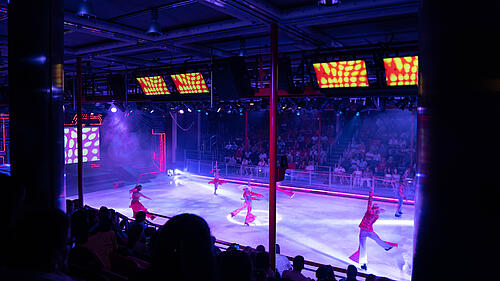 My favorite entertainment shows to watch on a cruise are the ice-skating shows in Studio B, so that's one plus of Freedom Class ships. I also feel the Main Dining Rooms on the Freedom Class (and Voyager Class) are the most beautiful in Royal Caribbean's fleet.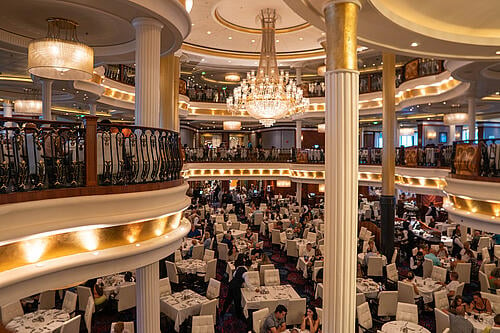 The amplification of Freedom of the Seas was awesome and it is the perfect ship to sail weekend party cruises from Miami! My 3-night cruise on Freedom of the Seas was, by far, the most high-energy cruise I've experienced on Royal Caribbean.
Related: I tried my first 3-night cruise, here's how it went
The downside to the Freedom Class, in my opinion, is the lack of any varied itineraries due to the ships offering primarily 3 and 4-night sailings to Nassau and Perfect Day at CocoCay.
That being said, I do think the size and range of activities on Freedom Class ships are perfect for short Bahamas itineraries.
Voyager Class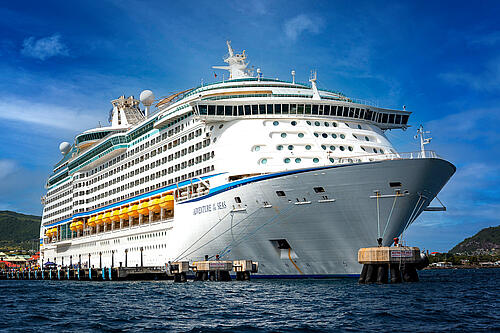 Ships I've sailed on: Mariner of the Seas, Navigator of the Seas
While my first cruise was on a Voyager Class ship, I've only spent a total of 6 nights onboard the Voyager Class (4 on Mariner and 2 on Navigator). That being said, I've really enjoyed my time on Voyager Class ships, and it's one of my favorite ship classes.
Related: All about Voyager Class cruise ships
I love the size of a Voyager Class cruise ship as it's neither too big nor too small. Several of the ships have received amplifications, bringing the best of Royal Caribbean's dining and activities without an overwhelmingly large size.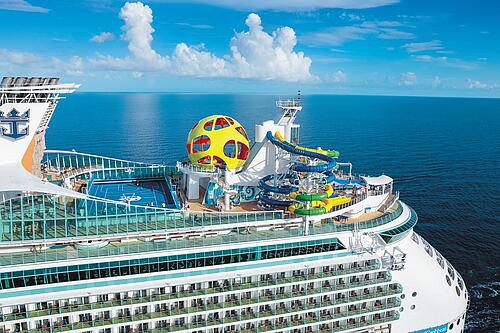 The best spot onboard Voyager Class ships has to be the helicopter pad for the amazing views you'll see during sailaway!
My favorite bar of any Royal Caribbean ship, The Bamboo Room, is found only on the Voyager Class (Mariner and Navigator), and the bar is home to my favorite drink in the fleet, the Banana Colada!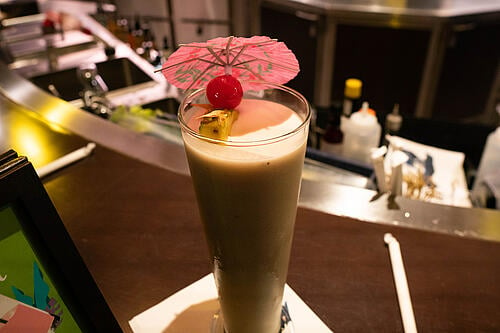 One feature I find interesting and unique in Royal Caribbean's fleet is the peek-a-boo bridge I encountered on Mariner of the Seas. Located all the way forward and accessible from the front of the Vitality Fitness Center, the peek-a-boo bridge allows guests to "peek" into the bridge below and observe the work of the officers.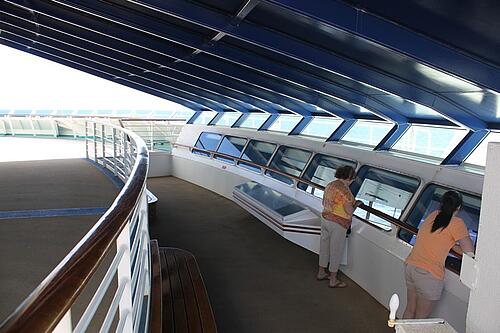 Related: Top 10 Royal Caribbean Mariner of the Seas hidden secrets
Another plus is that Voyager Class cruise ships sail relatively varied itineraries, from the Mexican Riviera to Europe, the northeast/Canada, Bermuda, and the Caribbean. 
Radiance Class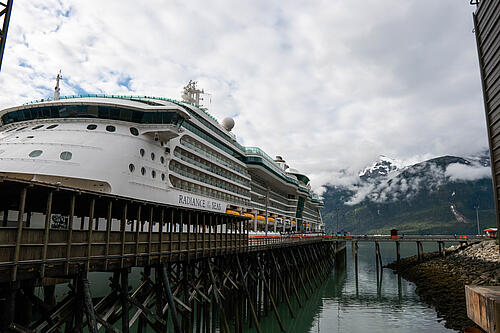 Ship I've sailed on: Radiance of the Seas
While I've only been on one Radiance Class cruise ship, I am already looking forward to sailing on the other 3 ships in the class.
The Radiance Class cruise ships are stunning due to the amount of window space that was constructed into the ships' designs. Radiance Class ships have over three acres of glass onboard, meaning you'll have picture-perfect views of the ocean from nearly any venue.
Related: All about Radiance Class cruise ships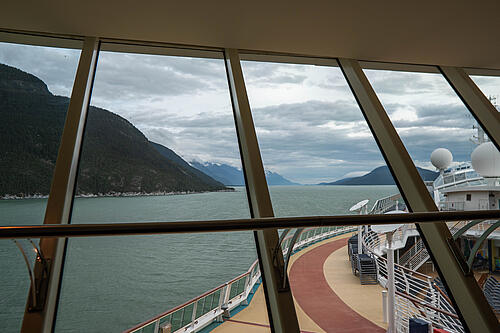 As I mentioned, one of my biggest complaints about the Oasis Class is that it's too easy to forget you're on a ship due to the inward facing design of the class. With how many windows are found on a Radiance Class ship, it would be virtually impossible to forget you're in the ocean while onboard!
One of my favorite features on Radiance Class cruise ships is the cinema, a small movie theater with a different movie shown four times each day. The cinema is free of charge and is a relaxing way to spend a few hours, especially on chilly days at sea.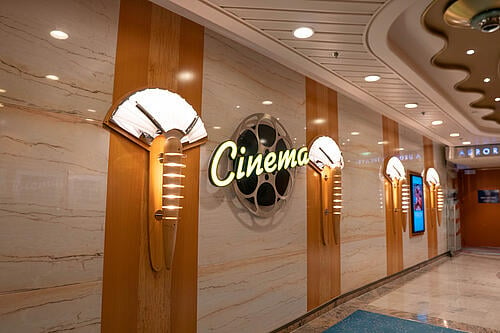 Related: 20 Radiance Class cruise ship tips and secrets
I would sail on the Radiance Class time and time again just for the amazing itinerary options. Radiance Class ships, like Quantum Class ships, sail all over the world. Some of Royal Caribbean's most unique ports, such as Nuuk, Greenland and Lifou, Loyalty Islands, are visited by Radiance Class cruise ships.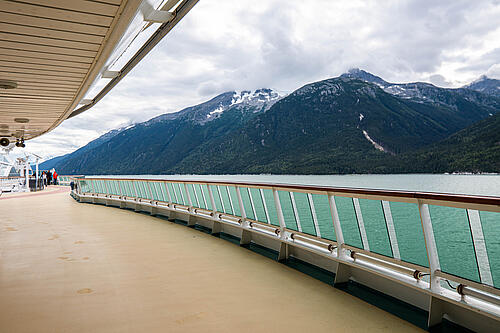 Related: 10 Royal Caribbean cruise destinations not to be missed
The one problem I found on Radiance Class ships is that I had trouble finding a quiet area of the ship at night. The "library" is located in the Centrum, which has a full schedule of live music every night, and other public spaces usually have live or DJ music as well.
Sometimes I just wanted to sit and have a nice conversation or read a book, but it was too loud everywhere except my room!
Vision Class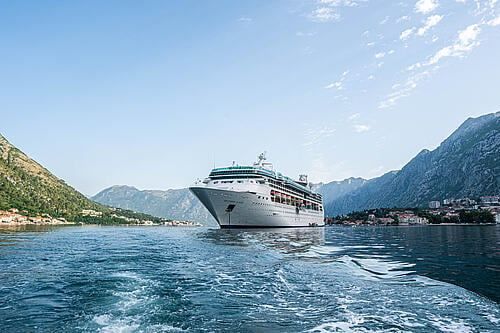 Ship I've sailed on: Rhapsody of the Seas
I heard so many complaints about Royal Caribbean's Vision Class before sailing on Rhapsody of the Seas. Some people even scoffed when I mentioned I was sailing on a Vision Class ship!
Cruising on a ship with no Royal Promenade or 15 restaurants? How could I do that to myself?
Related: All about Vision Class cruise ships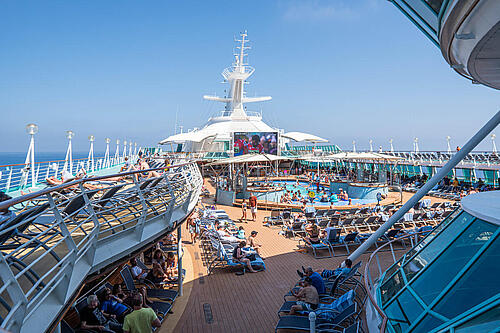 All jokes aside, I loved my time on Rhapsody of the Seas. It brought me back to a more classic cruise experience without the need for water slides, zip lines, and carousels. In fact, I'd put the Vision Class as my second favorite of Royal Caribbean's ship classes.
My itinerary to the Greek Isles on a Vision Class ship was port-intensive. The ship worked perfectly as a place to rest and unwind at the end of the day before having to wake up early for another day in port. Truthfully, I wouldn't have had time or energy for endless onboard activities and entertainment options.
Related: 12 differences between the big and small Royal Caribbean cruise ships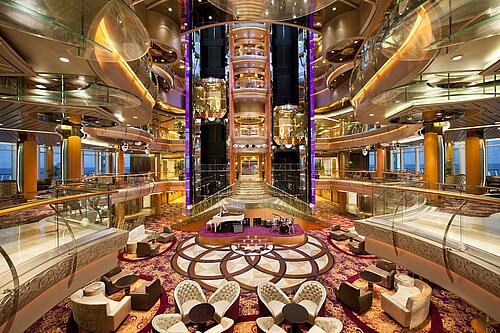 I enjoyed the atmosphere of the Vision Class Centrum and how it connected different decks of the ship together. Much of my time onboard was spent sipping a cocktail or coffee in the Centrum while listening to live music and enjoying views of Greece in the distance.
I also loved the family feel onboard Vision of the Seas. With far fewer passengers than a bigger cruise ship, I felt more like a guest and less like just a number.
If you're traveling with kids, the Vision Class is probably at the bottom in terms of onboard activities, but there is still Adventure Ocean programming available as well as a rock-climbing wall and other kid-friendly activities.
Final thoughts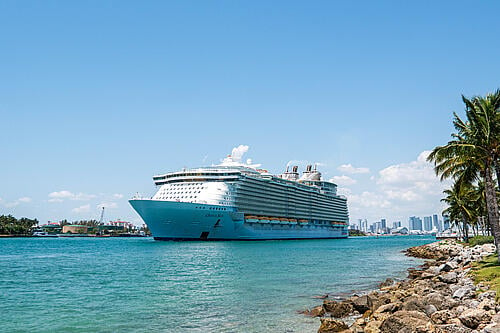 I will gladly sail on any Royal Caribbean cruise ship no matter the class. 7-night Eastern Caribbean cruise on Symphony of the Seas? Count me in. 14-night Transatlantic on Vision of the Seas? I'll be there.
While I may prefer certain classes over others, the onboard experiences are often more similar than different. Hanging out at Schooner Bar on a Radiance Class ship will offer a similar experience to Schooner Bar on any other class, a pool day is a pool day no matter the ship, and the dining experience in venues like the Windjammer or Main Dining Room is pretty standard throughout the fleet.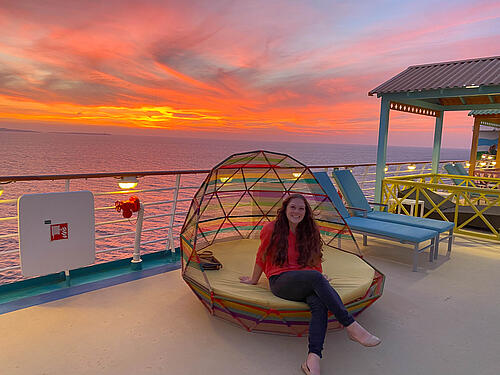 There's no "perfect" cruise ship out there, and what works best for one passenger may not work as well for another. For me? I prefer looking for a unique itinerary first before even looking at the ship. Others may prefer to choose a cruise based on the ship with the itinerary as an afterthought, and that's totally okay, too.
If you're wondering how to pick the best cruise ship for you, check out our other articles: