In:
Royal Caribbean sails to over 200 destinations around the world, from common ports like Cozumel to off-the-beaten-path destinations like Mo'orea, French Polynesia and Alexandria, Egypt.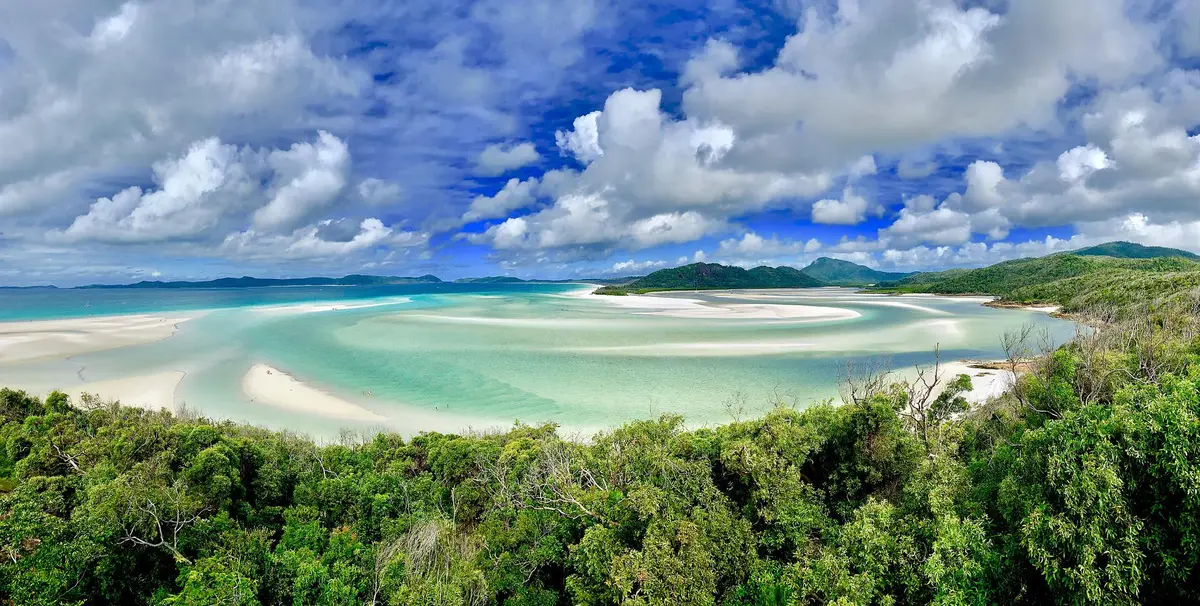 While there's no "best" cruise port in the world, there are several ports that should be high on anyone's bucket list. Whether you're interested in exploring medieval history or are looking for a picturesque beach day, here's our list of the top 10 Royal Caribbean cruise destinations that can't be missed.
Kotor, Montenegro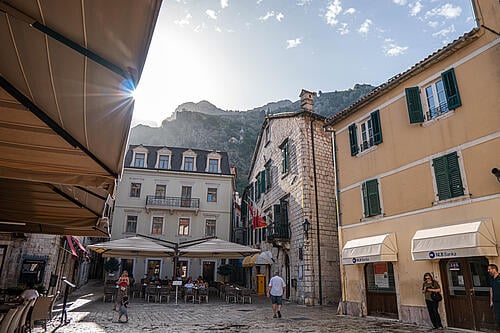 If you're looking for a port that transports you back in time 1000 years, look no further than Kotor, Montenegro.
Kotor is a small, medieval town located in the Bay of Kotor, which is often called a "fjord" due to its winding waterway surrounded by steep mountains. The sail into Kotor is arguably one of the most scenic in Europe, where you'll pass charming mountain villages dwarfed by the rocky cliffs above.
Once you arrive in Old Town Kotor, you'll find yourself walking through one of the best-preserved medieval cities in the Mediterranean, lined with narrow streets of traditional stone buildings, cathedrals, and public squares.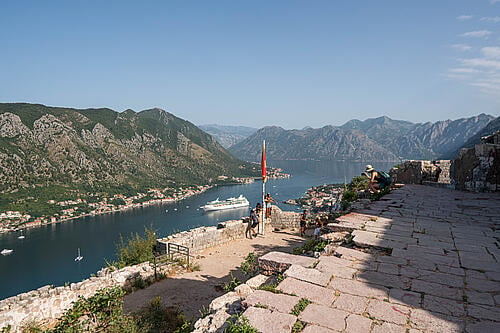 If you're up for a challenge, consider hiking to the Castle of San Giovanni for the most impressive views of Kotor and the bay. While the 1300 steps and 70 switchbacks may have you struggling in the moment, it will be well worth it when you reach the top.
Related: A day spent in Kotor, Montenegro
St. Maarten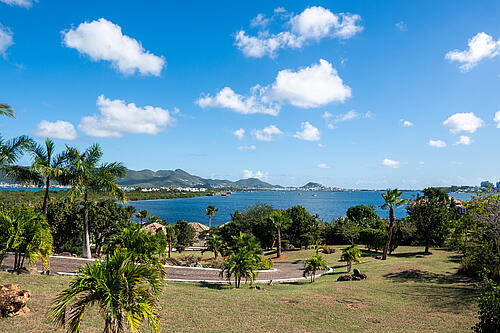 St. Maarten is one of the more common cruise ports in the Caribbean, and you'll often find the port on Eastern Caribbean itineraries.
St. Maarten is unique in the fact that the island is owned by two countries. On one side of the island is Sint Maarten, a Dutch territory, and on the other is Saint Martin, a French territory. Because the island is quite small, it's possible to visit both sides of the island in one day.
One of the most touristy spots on the island is Maho Beach, where you'll witness planes flying directly overhead as they take off from St. Maarten's international airport, located directly adjacent to the beach.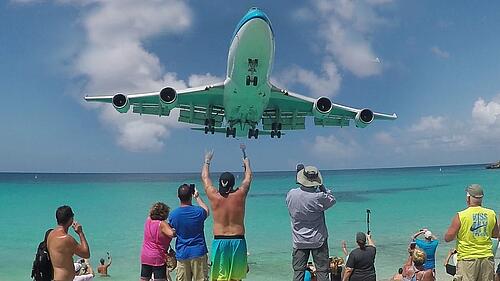 Related: Top things to do in St. Maarten on your Royal Caribbean cruise
A more tranquil beach day can be found at Orient Beach, located on the French side of the island, with pristine waters and soft white sand.
Most visitors to St. Maarten will opt for a beach day, although more adrenaline-filled activities are available, including kayaking, snorkeling, cycling, and 4-wheeling.
Phuket, Thailand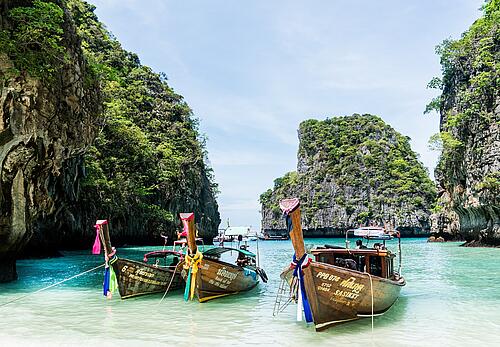 When you think of Thailand, you'll likely picture crystal clear beaches, green mountains, colorful temples, and spicy street food. Phuket, the largest island in Thailand, offers all of those attractions and more.
If a beach day is up your alley, consider a full-day boat tour of the world famous Phi Phi Island (Koh Phi Phi). You'll sail past steep green cliffs emerging from turquoise waters on your way to some of the world's best beaches, where you'll have the opportunity to snorkel in paradise.
Be sure to visit a Wat (Buddhist temple) while in Phuket to gain more insights into Thailand's fascinating culture. You may also want to visit The Great Buddha of Phuket, a 150 foot seated Maravija Buddha statue set atop a hill with views of the sea.
Make sure to try local Thai cuisine, too, which is often regarded as one of the best cuisines in the world. Spicy curries, fried noodle dishes, papaya salads, and noodle soups can be found at countless street food stalls or restaurants on the island.
Some itineraries may offer overnight stops in Phuket, meaning you'll have more time to explore the city's nearby attractions.
San Juan, Puerto Rico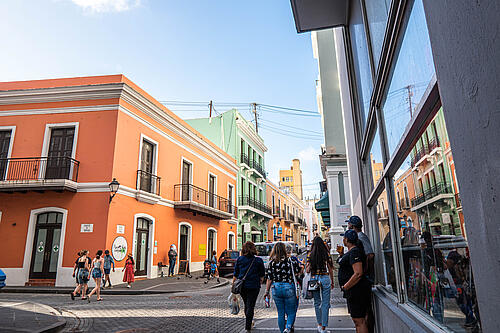 San Juan is another favorite destination among many cruisers for its historical landmarks, natural beauty, and alluring old town. Cruise ships dock adjacent to Old San Juan, the colorful, colonial area of San Juan lined by the old city walls.
San Juan is a port that is easy to explore without prior planning. Because the ships dock right in town, you can simply walk off the ship and spend a few hours wandering around Old San Juan. History buffs may want to visit the Castillo San Felipe del Morro, a citadel built between the 16th and 18th centuries to protect the city.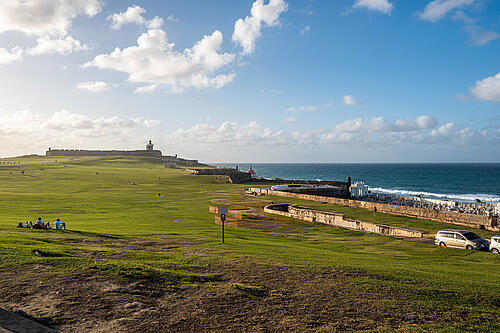 Related: Things to do in Old San Juan
If you're interested in exploring Puerto Rico's natural beauty, consider an excursion to El Yunque National Forest, the only tropical rainforest in the United States National Forest Service. Excursions to the rainforest often include hiking and visits to waterfalls.
Many itineraries dock in San Juan until 10 or 11PM, meaning you can enjoy a relaxing evening in port, taking in sunset views and sampling cuisine at local restaurants.
Lisbon, Portugal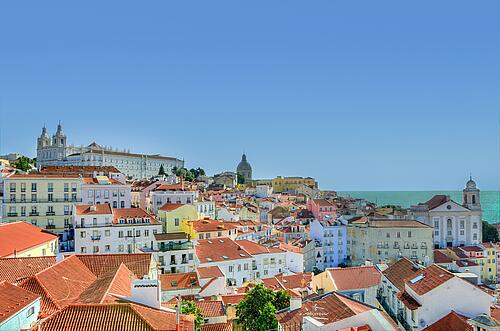 While Portugal has been on the travel radar for decades, it has recently been rising in popularity. Boasting world-class beaches, a sunny climate, affordability, and diverse landscapes, it's no wonder that Portugal has become one of the most up-and-coming destinations in Europe.
A major benefit when cruising to Lisbon is that cruise ships dock right in the historic city center, just a 5-minute walk from Praça do Comércio, the city's main square. From the square you have immediate access to Lisbon's Alfama neighborhood, the oldest neighborhood in the city known for its narrow, hilly, and colorful streets.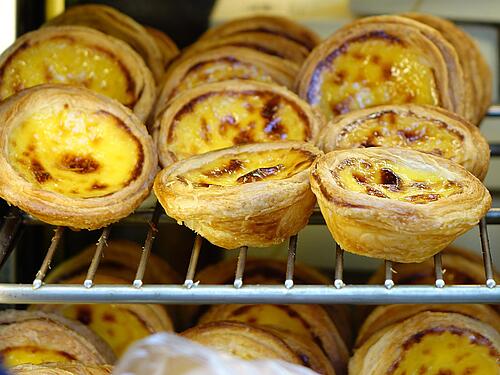 While in Lisbon, be sure to try the country's famous pastel de nata, an egg custard tart with a crispy crust. You'll find these delightful treats all over the city. You'll also want to find the best "miradouros" in the city, which are viewpoints atop hills offering the best views of Lisbon (and the best place to take a selfie).
Because Lisbon is located on the Atlantic coast as opposed to the Mediterranean, you'll typically only find port stops to Lisbon on longer (9 to 12-night) cruises departing from Southampton, England.
Perfect Day at CocoCay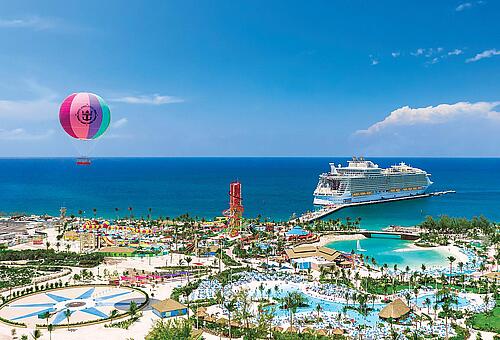 Royal Caribbean's premiere private destination in the Caribbean, Perfect Day at CocoCay, offers a stress-free beach day experience with activities for every cruising style and budget.
The majority of the island is complimentary, with beaches, pool chairs, umbrellas, locker storage, trams, and food included in your cruise fare.
Other activities, such as kayaks, snorkeling, ziplining, and a helium balloon ride come at an extra cost. You can also opt to rent a cabana for the day or visit the Coco Beach Club, offering a slice of tranquility and your own private place to relax.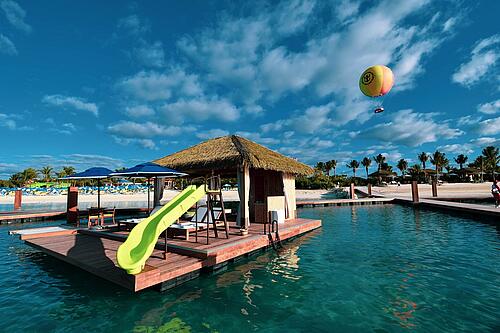 Related: 40 Perfect Day at CocoCay tips, tricks and secrets
Passengers traveling with kids will be amazed by the variety of kid-friendly activities on the island, too. From Thrill Waterpark, home to the tallest waterslide in North America, to Splashaway Bay, it won't be hard to keep kids busy at Perfect Day at CocoCay.
Another plus of visiting Perfect Day at CocoCay is that your drink packages will work on the island, extending the value of your beverage package.
Juneau, Alaska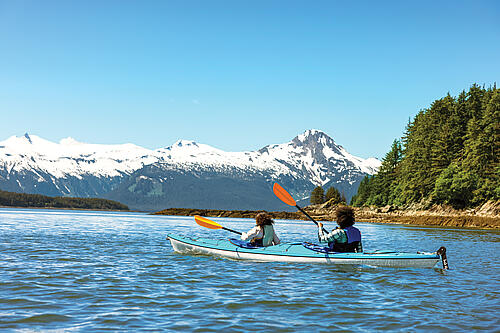 Juneau is the most popular port on Alaska cruise itineraries, and the city offers everything you could want in a quintessential Alaskan experience, from glaciers to wildlife and culture.
Mendenhall Glacier is one of the most popular places to visit while in Juneau, which is located in a recreation area with hiking trails and the 377ft. Nugget Falls waterfall. Kayaking tours are also common here, where you'll have the chance to get up and personal with the massive glacier.
Juneau is one of the best whale watching destinations on an Alaska cruise, too, as it's known for the abundance of humpback whales calling the area home in the summer months. Helicopter tours, dog sledding excursions, and the Goldbelt Tramway are other fantastic ways to spend the day in Juneau.
Related: Top 10 things to do in Juneau, Alaska
Bermuda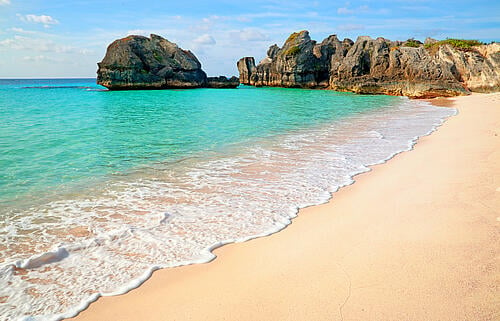 Often mistaken for being a Caribbean island due to its tropical beaches and landscapes, Bermuda is actually located in the north Atlantic, 650 miles east of North Carolina.
Something unique about a cruise to Bermuda is that ships often dock overnight (sometimes with two overnights). With so much time in port, you won't have to pick and choose one activity over another as you'll have time to experience many different areas of the island.
Related: Why you should take a cruise to Bermuda
There are around 34 beaches and coves to discover in Bermuda, although the most famous is Horseshoe Bay, known for its clear waters and pink sand. The island also boasts excellent snorkeling and diving opportunities including underwater visits to shipwrecks.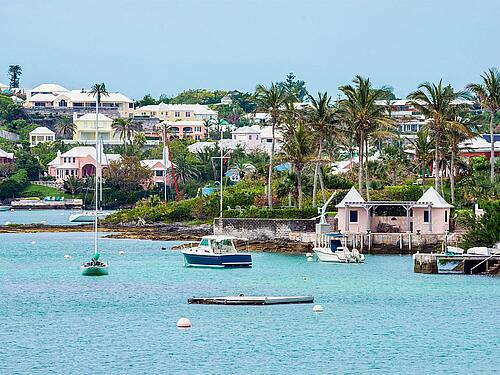 Bermuda has an efficient public transportation system that makes exploring the island a breeze. You'll enjoy taking a stroll around the colorful, colonial buildings in Bermuda's capital of Hamilton, visiting Bermuda's crystal caves, or touring the Royal Naval Dockyard.
Simply put, there's no shortage of ways to keep busy in Bermuda despite the island's small size.
You'll find most Bermuda itineraries departing from Cape Liberty, New Jersey or Baltimore, Maryland, making visiting this Atlantic paradise convenient for those living in the northeast.
Canary Islands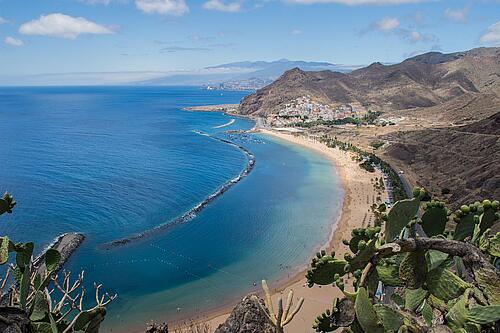 Spain's Canary Islands are located off the coast of Africa and more than 600 miles from mainland Spain. There are eight main islands in the Canaries.
You'll typically find a few itineraries per year to the Canary Islands. These cruises generally depart from Southampton, England on Anthem of the Seas and visit three ports in the Canary Islands in addition to several ports on mainland Spain and Portugal. Visits to the Canary Islands can also be found on select transatlantic itineraries.
Tenerife, the largest of the Canary Islands, offers black sand beaches, cliffside towns, and diverse landscapes–from volcanic to dense forests. Consider an excursion to Teide National Park, where you'll find Mount Teide, the highest mountain in Spain.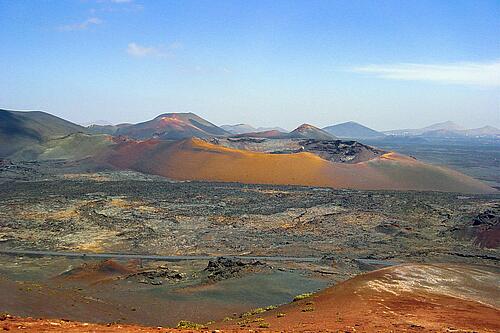 Lanzarote, another island in the Canaries, has plenty of otherworldly landscapes to discover. Some parts of the island may make you feel like you're on Mars, with desolate volcanic landscapes, whereas others will transport you to a palm tree-lined paradise.
Each Canary Island has its own distinct charm that will surely leave you wanting to discover more of this unique archipelago.
Airlie Beach (Queensland), Australia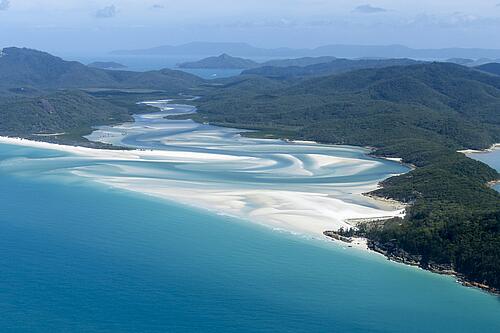 Let's head down under for our last destination not to be missed: Airlie Beach, Australia. Located on the coast of Queensland, Airlie Beach is a gateway to Australia's Whitsunday Islands and Great Barrier Reef.
Cruises tender near the town of Airlie Beach, with a walkable main street and several attractions in the town itself, such as the Airlie Beach Lagoon, white sand beaches, and cafes, shopping, and restaurants.
Most visitors to Airlie Beach will opt for an excursion to discover the area's natural beauty. Catamaran tours to the Whitsunday Islands, for example, give the opportunity to swim, snorkel, and sunbathe on the archipelago of 74 small islands floating off the coast.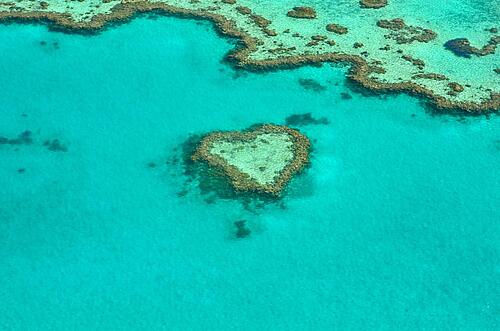 If you're looking for a unique experience, consider a flightseeing tour over the Great Barrier Reef, where you can spot the massive reef and nearby Whitsunday Islands from above.
Regardless of what you choose to do in port, Airlie Beach is sure to exceed your expectations for a gorgeous beach day.
Read more cruise destination inspiration: