In:
Today we visited one of the most scenic places I have ever been: Kotor, Montenegro! Nestled in an isolated area on the Bay of Kotor, this small town is known for its medieval Old Town and unbelievable scenery.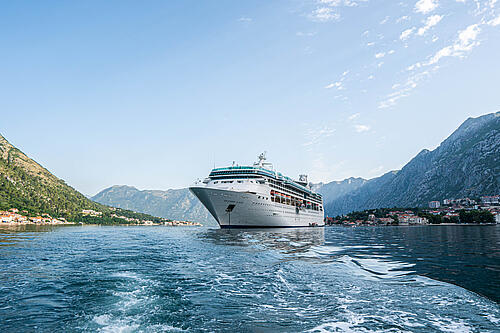 From the moment I saw a photo of Kotor on Royal Caribbean's website, I knew I had to book a cruise to Montenegro. In fact, I made sure to book this itinerary specifically over others because it visited not only the Greek Isles, but also the Balkans.
That decision turned out to be a great one, because today was one of the best port days yet! (Do I say that every day?)
First impressions of Kotor, Montenegro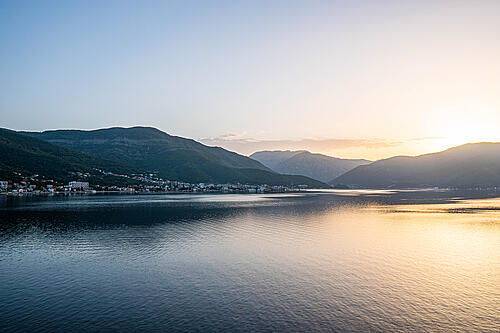 I did not want to miss the scenic passage into Kotor, so I set my alarm for 5AM this morning. Luckily our clocks were set back one hour the night before, so it wasn't too early. A lot of other passengers must have had the same idea, because when I reached the pool deck around 5:30 there were already plenty of people outside eager to watch Montenegro's gorgeous scenery pass by.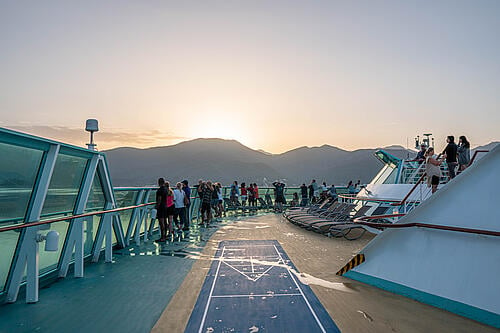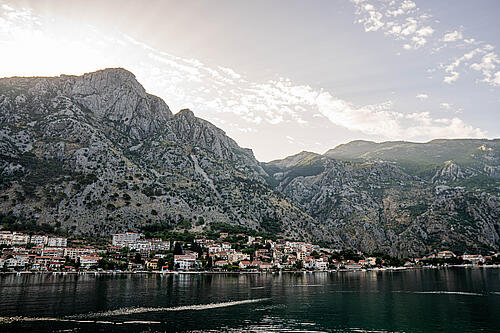 We collected our tender tickets at 7AM and were off the ship by 7:30. The tender ride to Kotor was only around five minutes, offering stunning views of Rhapsody of the Seas surrounded by tall mountain peaks on all sides. The tender boat dropped us off at the pier, which is only a 1-2 minute walk to Kotor's famous Old Town.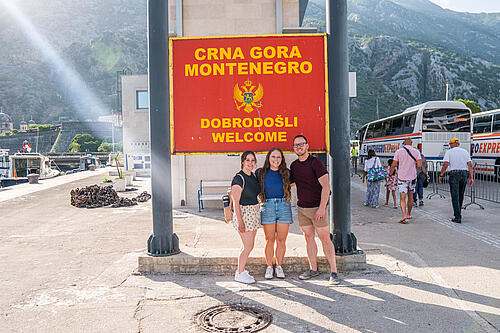 It was like we had stepped out of the 21st century and entered medieval Europe. Many buildings and churches were built over 900 years ago, and I felt like I could be in a fairytale. Narrow, cobblestone streets led to public squares, where locals and tourists alike gathered to enjoy breakfast and relax amongst Kotor's surrounding mountains.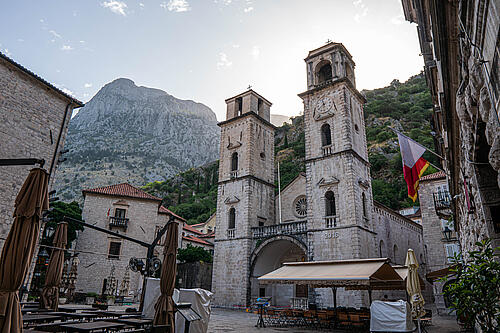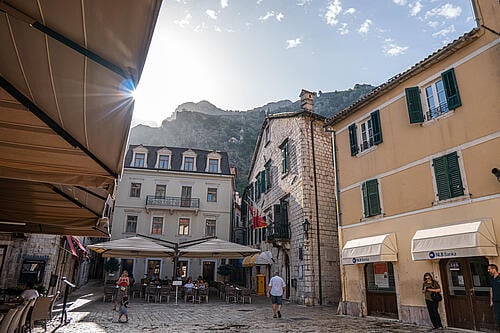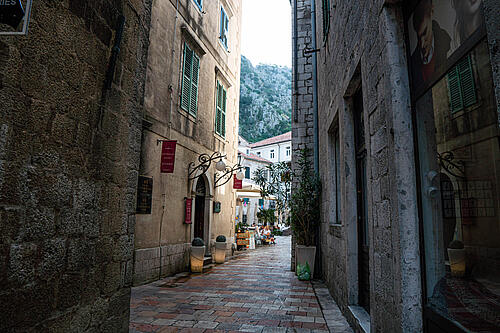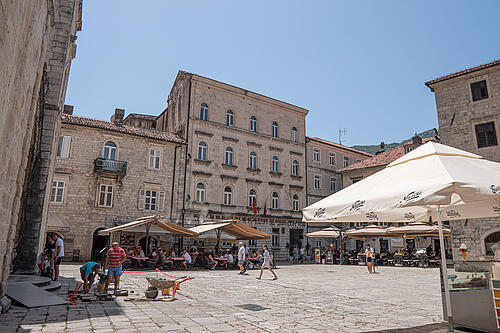 I fell in love with the town instantly, and my day was only just beginning!
Hiking to the Castle of San Giovanni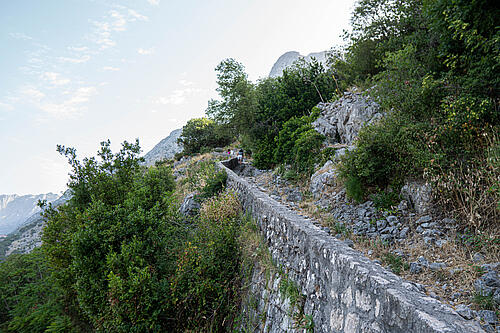 One of the top activities to do in Kotor is to visit the Castle of San Giovanni, located above Kotor's Old Town and the city walls. Some type of fortification has been located in Kotor since before the 6th century, although the current structure of the castle was built by the Venetians in the 15th century.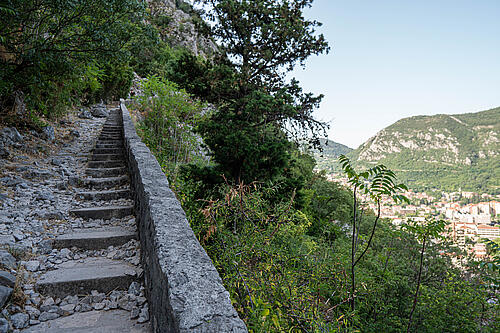 The trailhead to the Castle of San Giovanni can be accessed from Old Town with an €8 entrance fee. The hike takes around 40 minutes to reach the top via over 1350 steps!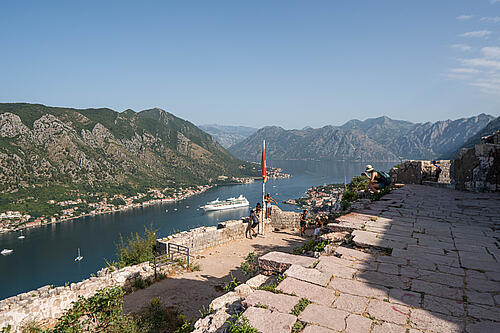 Luckily, almost the entire hike was in the shade, so it was relatively pleasant even when climbing. The trail had plenty of areas to take a rest, and there were also vendors selling water and snacks. Amazing views were in abundance for the entirety of the trail, but the best views were, of course, at the top.
Exploring more of Kotor's Old Town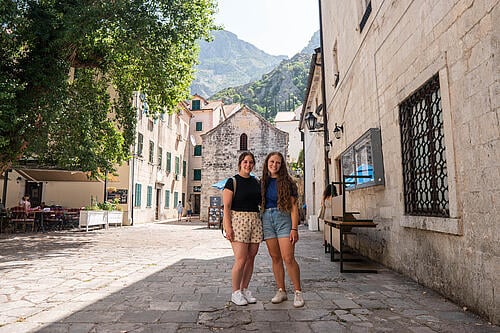 Following the hike, I stopped at a local cafe for a fresh orange juice and "Moscow Cake", made with cream, cherries, pineapple, and almonds. It was delightful!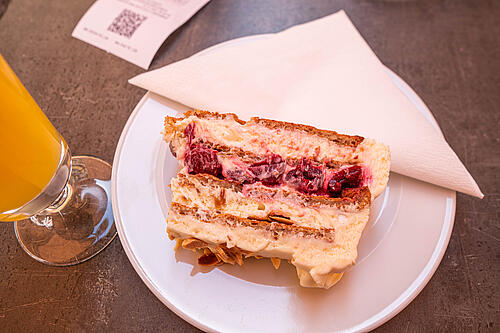 One thing you'll notice when walking around town is the abundance of cats. Cats are a symbol of Kotor, and it was fun to check out a bit of the town's "cat tourism". There are several cat-themed souvenir shops filled with handmade trinkets, magnets, and decor.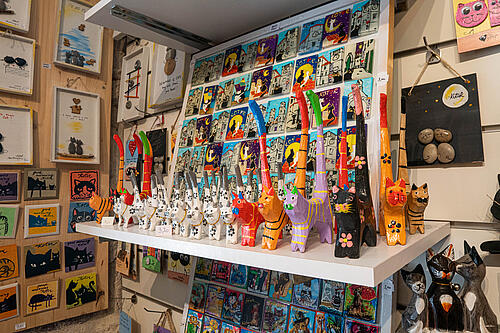 We also made a brief visit to the Kotor Cat Museum, which offers photos and information dedicated to the love of cats around the world. It was certainly a unique place. Proceeds at the museum go toward keeping Kotor's cats fed and happy. A few kittens called the museum home, too, which was definitely very cute!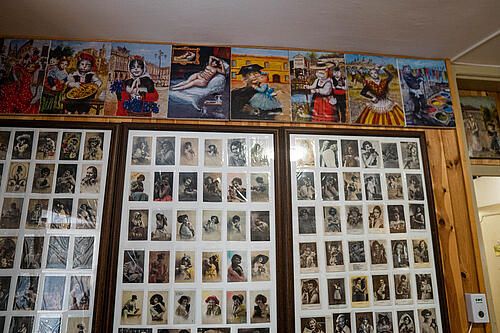 After so much exploring and hiking, it was time for lunch. There's quite a bit of Italian influence in Kotor due to Italy's proximity and presence in the Bay of Kotor throughout history. This influence can be seen in the cuisine as well, with risottos and pastas common on menus in Kotor.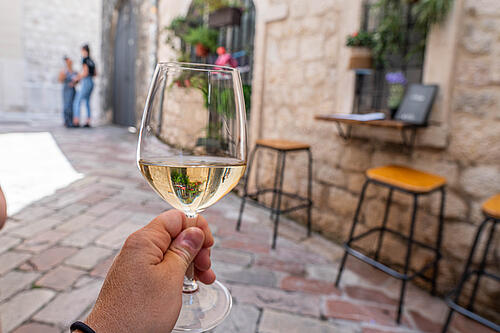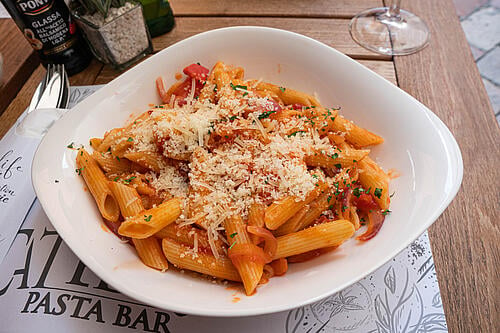 We had lunch at La Catedrale Pasta Bar, where we enjoyed pasta pomodoro and homemade white wine, which was quite refreshing on such a sunny day. One of my favorite parts of a European cruise so far is having a nice sit-down lunch outdoors each day!
Back onboard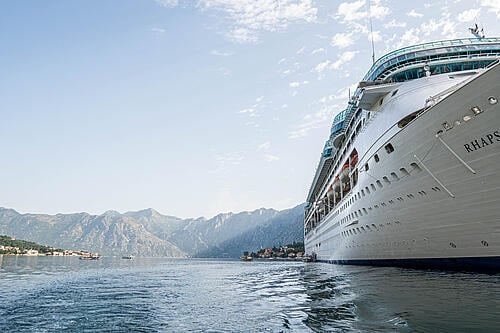 Unfortunately the weather was almost to the point of being unbearably hot once afternoon came, and we were quickly getting exhausted. The sun was beyond strong today, and while there were plenty of shady spots in Kotor, there was not much of a breeze! The Old Town of Kotor is small, however, so we felt as if we had seen most of the town in a relatively short amount of time.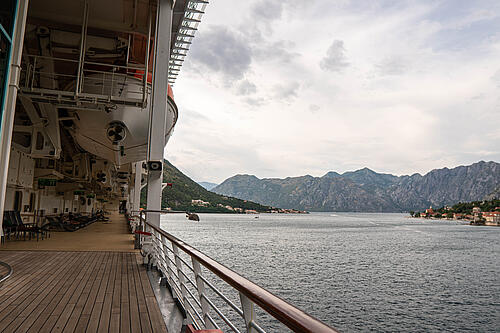 We got back onboard around 1:30 and were in desperate need of a nap, both to cool down and catch up on sleep. I'm glad we got off the ship as soon as possible this morning, as we were able to explore the majority of Old Town before it got too hot. Plus, crowds increased significantly in the afternoon. If you have a Mediterranean cruise booked in the future, I'd definitely recommend disembarking the ship early in the morning.
After our "quick" nap (which ended up being about 3 hours), we hung out in the Centrum where we took in the views of Kotor and surrounding area. By late afternoon, clouds started to roll into the bay and temperatures cooled down significantly.
We had dinner tonight in the Windjammer, which proved to be a wonderful place to watch the beginning of sailaway. The Windjammer on Rhapsody of the Seas is located forward instead of aft, so it offered a great view of the helicopter pad and ship as we began the journey to Croatia.
After dinner, we headed upstairs to the pool deck to enjoy more panoramic views of one of the most beautiful sailaways I've ever seen!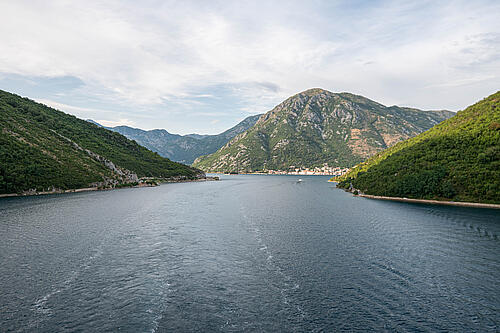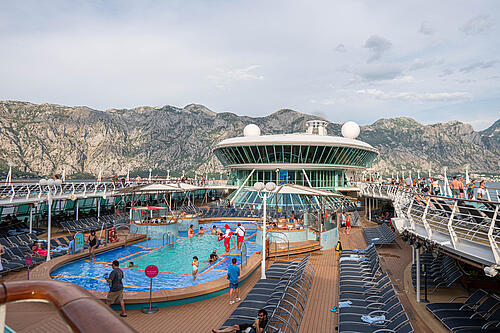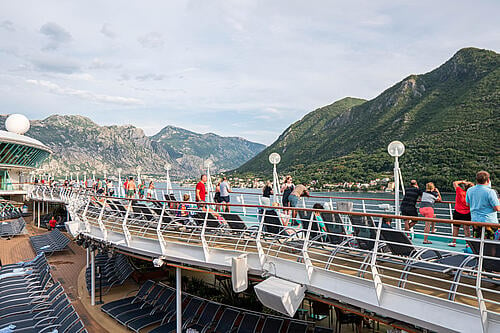 We also found a "hidden secret" spot on Rhapsody of the Seas. Located on deck 9 and accessible from the Solarium or via steps near the rock climbing wall is an area of pool chairs with nice views off the ship's port side. We relaxed here for an hour, taking in the last views of Montenegro before we entered the open seas of the Adriatic.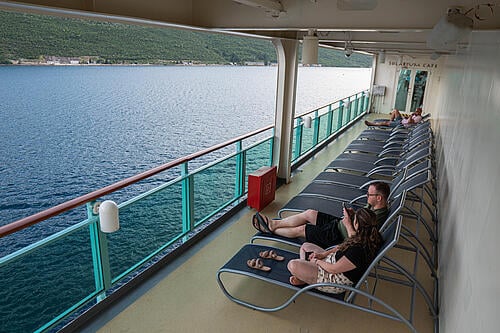 We spent the rest of the evening in the Solarium and on the pool deck before heading back to our stateroom. Tomorrow we will be in our last port of call: Split: Croatia!