In:
Our third stop is Belize City, Belize and it is just my second time going to this port.  The last time was on Navigator of the Seas back in 2014, so it has been a while.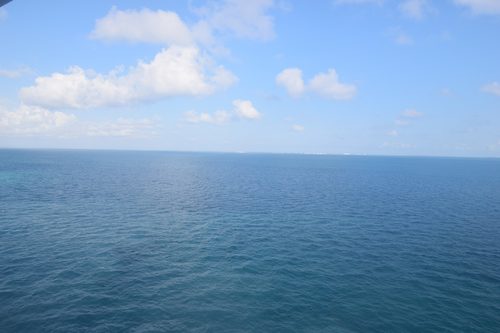 Just like last time, our ship anchored off the coast and operated tenders to bring guests back and forth.  The tender ride was 15 minutes each way (although I thought it was a longer ride from our past time).
We set our alarm and got the kids ready.  Just like yesterday, I went up to the Windjammer to bring food back to the room.
We had booked a private tour through Royal Caribbean, known as Private Journeys.  Just like all excursions booked through Royal Caribbean, you get tender priority.  All we had to do was go to the theater by 9:15am and we were escorted to a waiting tender. Very simple and easy.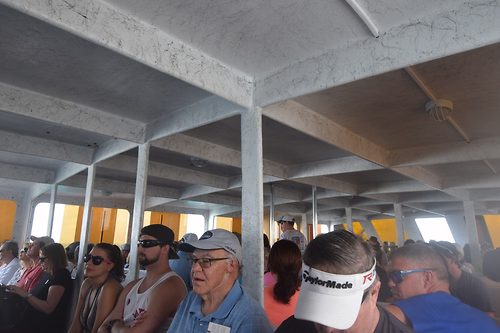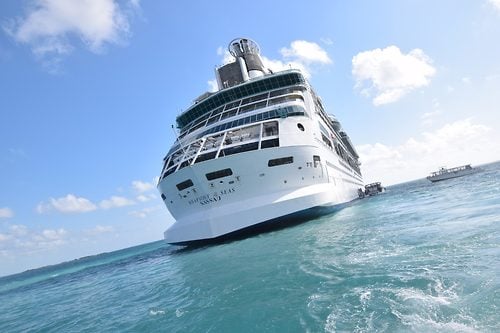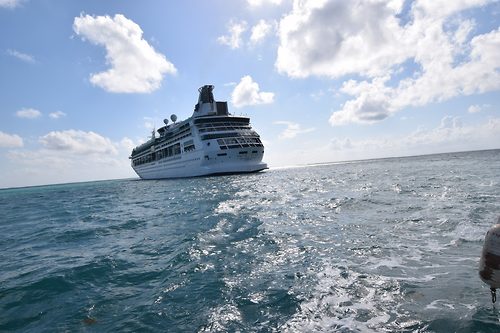 The tender ride over 15 minutes and we immediately spotted our tour guide waiting for us at the pier, near all the other shore excursions.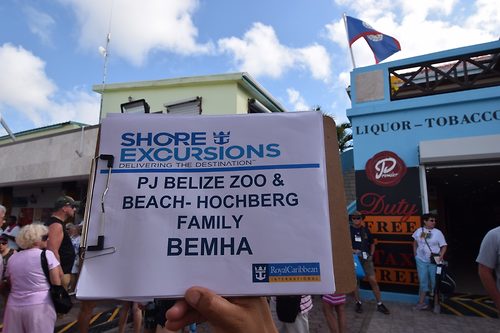 Our driver, Freddie, drove us around in a large van that had plenty of air conditioning (a top priority for any tour I go on) and he provided interesting narration of nearly everywhere we drove around.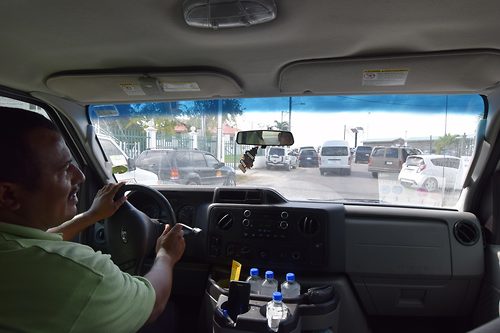 We started out with a 30 minute ride to the Belize Zoo, which is the national zoo of Belize.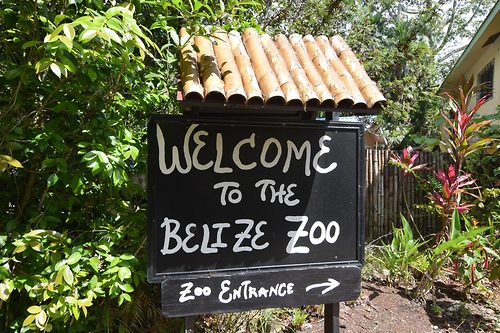 The zoo has a number of exhibits featuring the animals native to Belize.  Freddie took us around the zoo and talked about the different animals we saw, explaining what the animals are best known for and if they were endangered or not.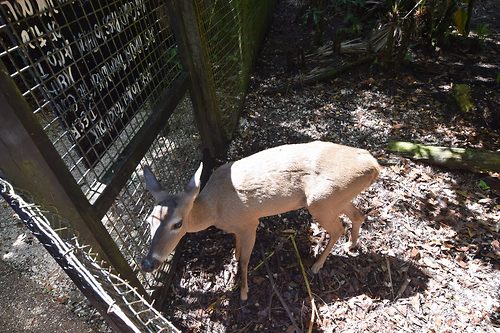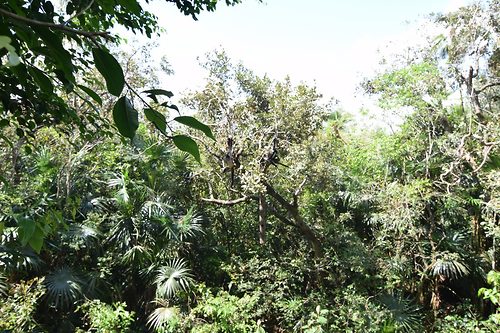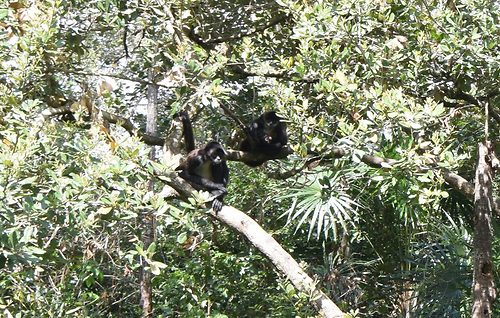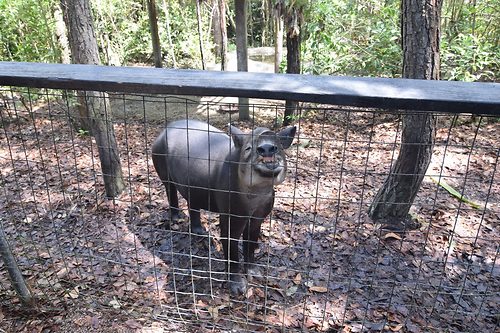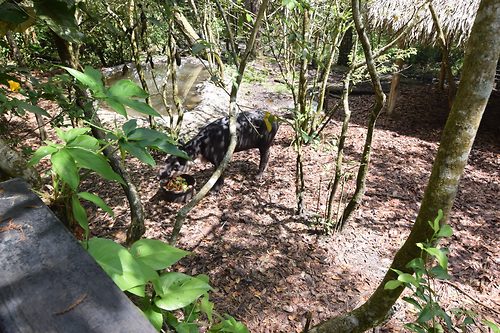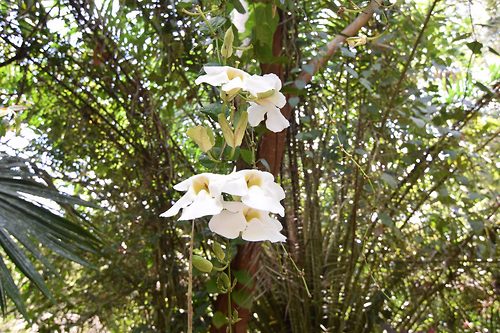 Many of the exhibits offered viewing platforms to gain a better vantage point.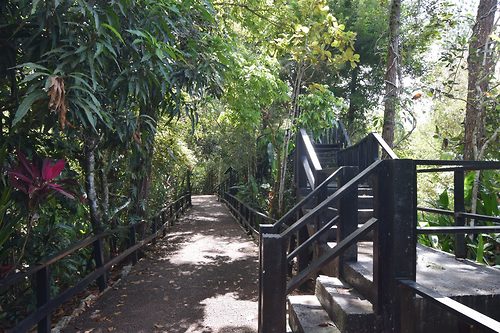 There were more animals on display than I thought.  Most of the animals were there after being rescued from various terrible situations.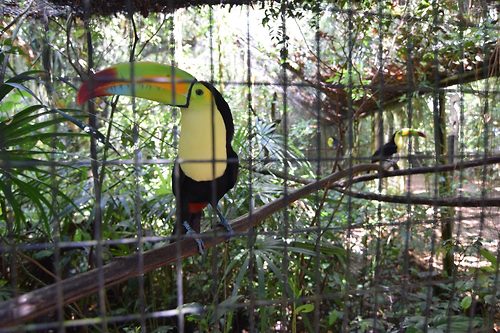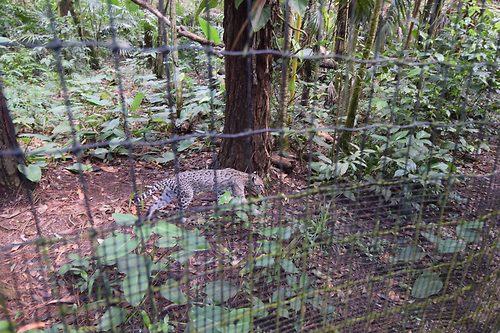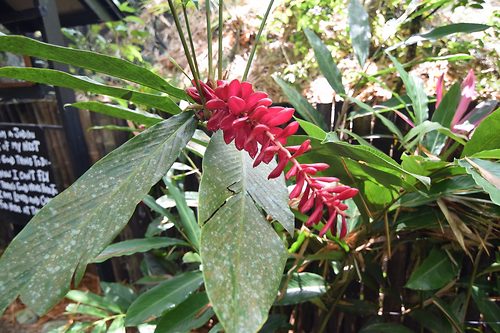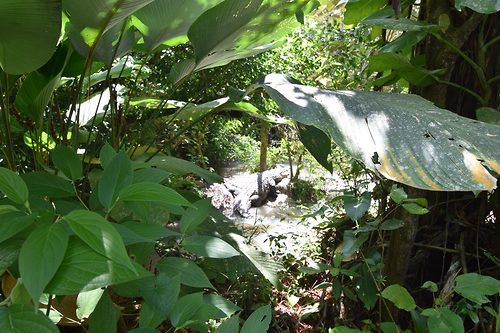 The dense foliage around the zoo provided plenty of shade, and kept things cooled down.  
The kids really liked going from exhibit to exhibit and trying to find the animal there.  The jaguars and monkeys were of particular interest to them.
It took a little more than an hour to walk around the zoo and see most, if not all, of the exhibits.  We hopped back in the van and headed to our next stop.
Next was a beach break at Kukumba Beach, which was half-way between the port and the zoo.  Prior to  going to the beach, we opted to enjoy lunch at a restaurant near the beach.  There was a lot on the menu, especially for the kids.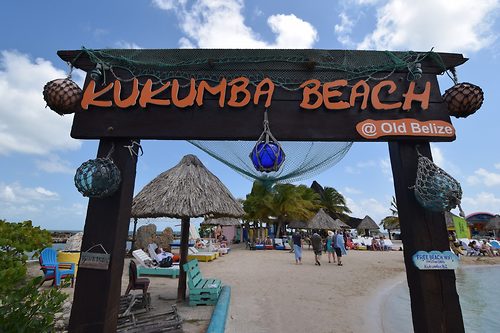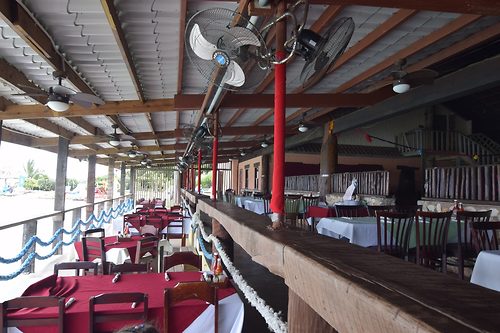 Our waitress mentioned the special was the catch of the day, which was red snapper.  I opted for that and it was really, really good.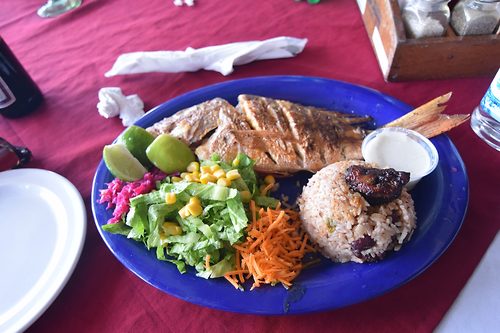 After we ate, we spent about an hour at the Kukumba Beach. The beach is basically a large lagoon of ocean water, with some inflatables to climb on, a giant water slide, and a swing.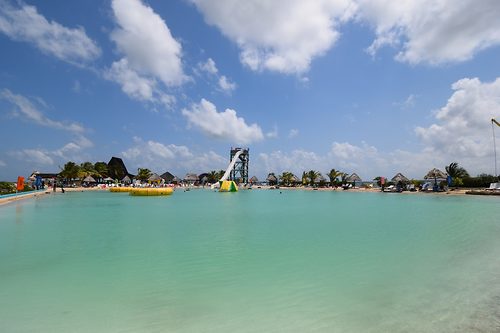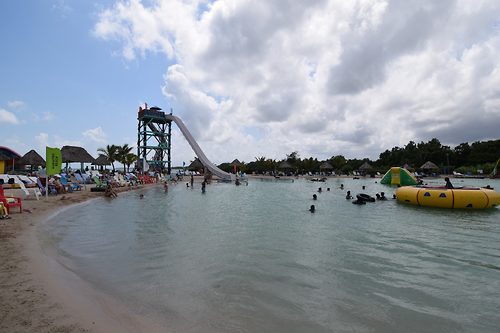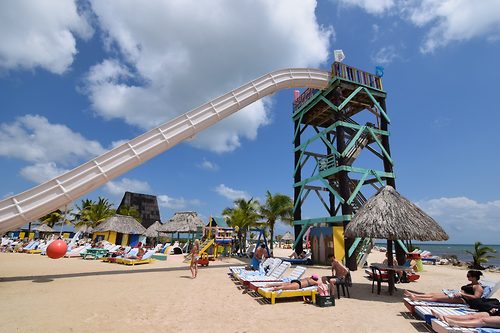 We could have stayed longer, but we prefer to get back to the ship earlier than necessary just to be safe. 
A short ride back to the pier and we said goodbye to Freddie.  He was a terrific guide, and I really appreciated his knowledge of the places we visited.  He brought photo slides to better explain the history of where we went, and was always accommodating for the kids.  
The reason we booked this tour primarily was to have flexibility with the kids and move at our pace. It certainly achieved that, and I think we all had a great time.  I told Freddie after the tour he could tell we had a great time because none of the kids cried and they took a nap during one of the car rides.
We lucked into getting back to the pier area just in time to hop on a tender back to the ship.  We were back in our room by 4pm.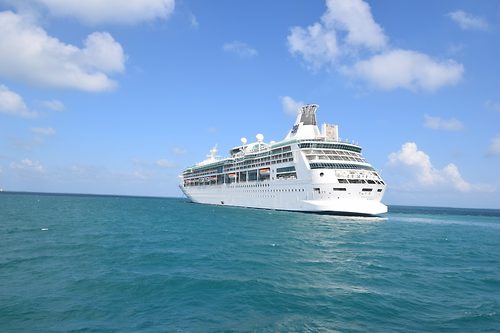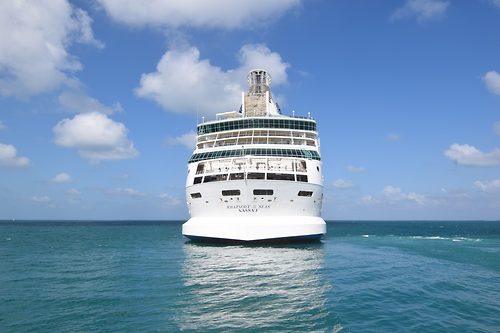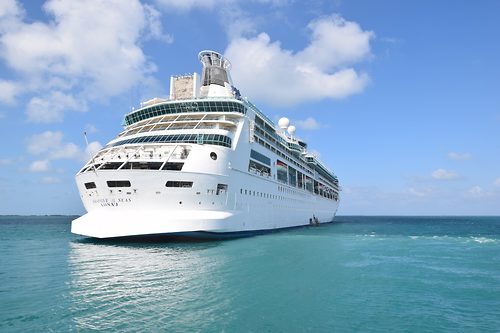 Each night, the main dining room menu is delivered to our suite because as a suite guest we have the option to order from the main dining room from room service. My wife looked over the dining room options, and determined there was not much she wanted to order, so gave that look only a wife can give her husband that says "Let's go to Giovanni's Table tonight."  
We also changed things up by ordering dinner for the girls from room service.  They liked munching on their dinner while playing with their dolls.
We dropped the kids off at Adventure Ocean and enjoyed some pre-dinner drinks in the Concierge Lounge.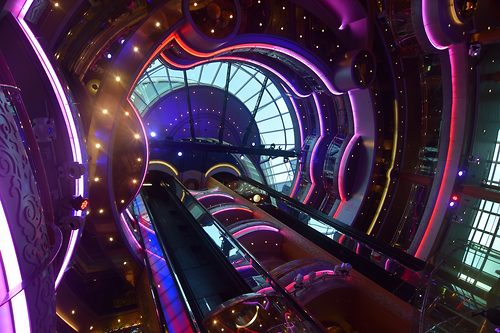 Dinner was at the aforementioned Giovanni's Table, located on deck 6 near the Schooner Bar.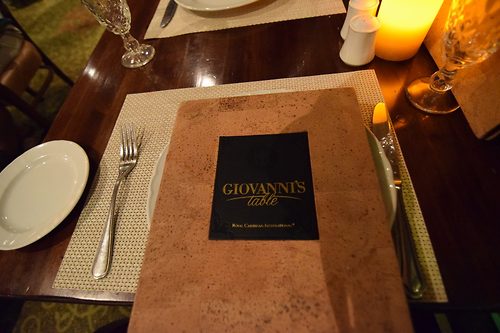 My wife went for the steak, while I ordered a few different appetizers as a kind of tapas approach to my meal.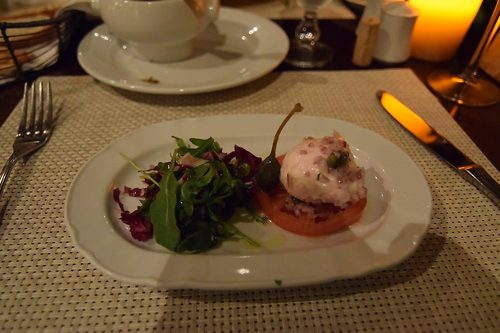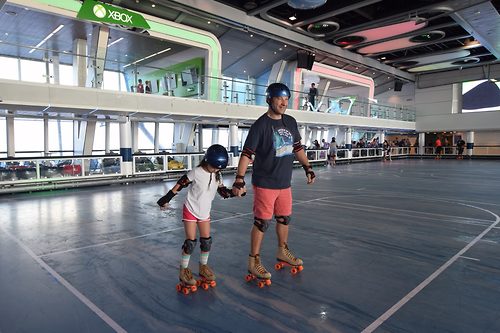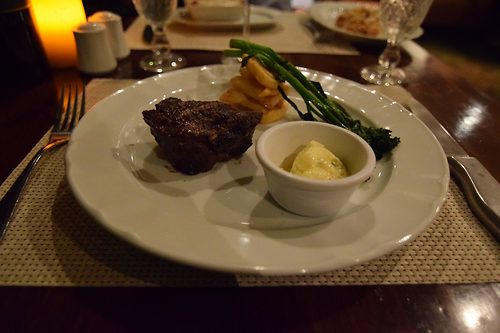 Overall, we enjoyed everything we ordered.  The caprese salad and eggplant parmigiana were my favorites (although the eggplant was thermonuclear in temperature).  My wife has her Giovanni's ordering down to a science, and loved what she got.
We have an early start tomorrow, so opted to go to bed early and grab the kids.  It makes logical sense, but it pains me to end my evening early.
Tomorrow is our final port day, and we will be in Costa Maya, Mexico.
Stray Observations
The Tui Mein Schiff 6 was with us in Belize today. TUI is partially owned by Royal Caribbean's parent company and this ship looks a lot like a Quantum class (from the outside) to me.

The "struggle" of the cruise life: taking a shower at around 4pm and deciding if I should get dressed for dinner early, or put on regular clothes for like an hour. Woe is me!
We got a survey from the FCCA about our visit to Belize with our Cruise Compass.

I spotted this Royal Caribbean jewelry in one of the onboard shops.

They were showing Coco by the pool tonight.

The coffee card is available at Cafe Latte-Tudes and specifies it is one hole punch per shot of espresso.

The best, worst kept secret about Costa Maya is the Krazy Lobster bar.  What I mean is guests and crew alike all talk about it like it's a secret spot, but I've heard about it from a good 3-4 people on this sailing.