Posts

32

Joined

Last visited

Days Won

1
AndrewPunch's Achievements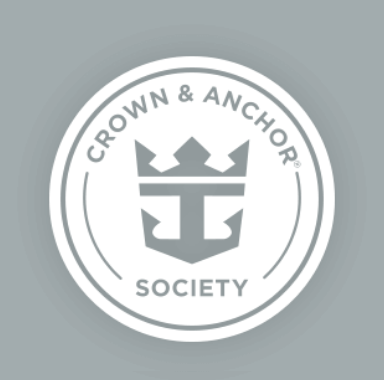 Platinum (3/7)
58
Reputation
Got $700 off our spring break cruise by making two separate payments, so yes if your spouse has a card check to see if they have offers as well.

Anyone double dip on these? The wife and I both have the platinum card mine has the $500 off $1500 and hers has the $200 off $500. I just used mine will have to call hers in next week for our spring break cruise with the kids.

I disagree the protocols should allow for a cruise to complete its planned itinerary. The prevention aspect is the most important aspect of it because the cruise will fail to deliver the promised value if one has to stay in their cabin and not have the "full" experience. I agree the response part was well executed but thinking of these larger ships that 1 sick person turns the boat around is a risky preposition until the vaccine is widely available.

Test cruise has failed. The question is it the protocols weren't followed or were the protocols not enough? IMHO cruises won't start in the US till summer and require a "vaccine passport"

Now for the big question, Did a passenger/crew not follow the protocol or did the process not work?

https://www.royalcaribbeanblog.com/2020/09/21/royal-caribbean-new-cruise-ship-health-protocols-include-wearing-masks-social-distancing What are peoples thoughts on the Healthy Sail Panel recommendations? I recall the Royal CEO talk about it needs to be a the same or better experience pre-covid for them to sail again. We did a lift and shift till 2022 for our next cruise but have some concerns about the recommendations. The biggest one will be the denial of boarding if there is an issue/pre cruise testing. We would be traveling from the midwest to Florida and who knows what will happen with the flying in a day early. How is Royal going to handle the your kid has a fever, thanks for coming but the door is that way? or what? The other issue is the open an honest culture mindset with crew about feeling sick. I know way too many people that need that paycheck where they will work through stuff but with COVID its going to be difficult to encourage that behavior. My 2 cents Royal needs to make sure that its employees are still made whole if they get sick so there isn't a penalty for reporting.

We had a spring break 2021 cruise booked and moved it to 2022 this week due to ending of lift and shift. We booked in Dec of 2019 but after reading the healthy sail panel recommendations the cruise didn't sound enjoyable. My personal thoughts is if they start in Nov with the test cruises they won't be ramped up till Jan/Feb, still in the shakedown period of the processes for COVID. Going to delay a year and hope most of these regulations are sunseted due the virus being under control.

I think trays are going to come back to the windjammer.

I bet they were sharing the drink package as well. Just attempting to have a normal cruise board ?

We have a spring break 2021 cruise booked. Working under the assumption that we get to go, I am debating with the wife about wow bands for the family. I said we should get them just as slight extra level of safety. She says waste of money. Now, if royal started including them to reduce contact that's another story. What are your thoughts?

I used the Amex Platinum to book our last cruise. Pretty sweet gig. $300 OBC (depends on stateroom), priority boarding, soda package for the kids and bottle of champagne. The price for the cruise is in line with what royal carribean list/sales prices are. Off topic: Amex Platinum is my favorite credit card. The $550 fee seems excessive but I have been able to recoup it in benefits or offers every year. It is a card designed for travelers however so if you don't hit the airport much it isn't' worth it. The interesting thing they did was since travel is virtually shut down right now they shifted the benefit to pay $20 a month for your cell phone bill and $20 a month for any streaming service (youtube tv here) through the end of the year. That is $320 savings since they announced it. Add on the $100 at saks fifth, the $100 fee for global entry and all the other benefits it covers it no problem.

We have a spring break 2021 cruise booked and my deal breaker will be how the kids club/adventure ocean is to be managed. My goal for vacation is to have some breaks in the day/evening along with lots of family time. If the kids club isn't operating or is overly restrictive, along with other things on the boat, I won't be going.

They are raising the prices on future cruises so that credit might not go as far as you think.

Talked with my TA today. He said he is noticing that prices for 2021 cruises have gone up 10-20% depending on the cruise. So, that future cruise credit might not go as far as you think.

When a cruise vacation goes wrong, it really goes wrong, less so with land based vacations. A few reason for the increased coverage of course are the close proximity of fellow cruisers, maritime laws and completely missing the set expectations that the marketing department puts out. I think they are all legitimate concerns but will be waiting a few weeks (see which way the virus is trending) before making the call on our cruise.