 Posts

14

Joined

Last visited
Recent Profile Visitors
The recent visitors block is disabled and is not being shown to other users.
Ken s's Achievements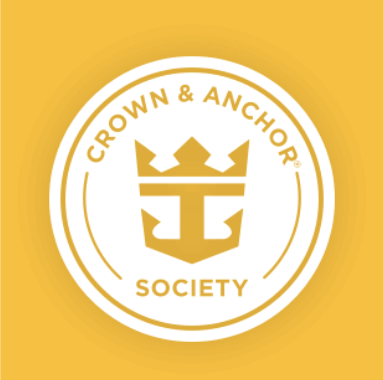 Gold (2/7)
11
Reputation
I'm trying to price a cruise for 6, 4 adults and 2 children the 2 bedroom suite says it can sleep 8, but going through the website does not allow me to put in more than 4 people when choosing 1 room. Any way to get more than 4?

Independence of the seas, sailed today with 1800+ a little less than 50 percent full

On the ship no upgrade but it's a beautiful day. Maybe next time

Just boarded Independence of the seas,there was a separate suite boarding line, didn't get my royal upso I couldn't use it but it was there.

3 hours before boarding time same status. Maybe at final check in…..

LindyLarge reacted to a post in a topic: Has anyone done a short Disney trip prior to a Miami cruise?

It seems like you might be trying to pack too much in to me. I would find it adding a lot of stress to what should be a relaxing time. Now I am 66 years old and thinking back to when I was in my 20s I probably would have done it and not thought twice about it. Especially traveling solo helps a lot. However there are still things to think about. Disney is a lot of fun but it is a tiring day and 1 day is not enough for Disney in my opinion. The thing I would worry most about is having a flight on the same day the cruise leaves. With the way air travel is right now it would only take one small thing to go wrong like the flight being cancelled, too long a line at the tsa, overbooked flight and you have no slack built in and risk missing the cruise.

Well it's Saturday night at 10pm and the cruise leaves Monday, no status change, 1 bed gs status " upgrade unavailable" owners suite status "pending", booking shows all suites sold out and about 20 rooms in my current category still available, but…. I'm still hoping. I'll update with the final outcome prob on Monday

I purchased a Voom and stream package for 2 devices. Does this mean 2 concurrent devices or 2 physical devices? The reason I ask is my wife and I bothe have iPhones and iPads but we don't need all 4 connected at the same time.

Can you call Royal Caribbean and give them a heads up? Maybe they can take care of it ahead of time.

I'm not giving up just yet, 3 days before sailing right now. Its hard to be too optimistic because the status for the one bedroom gs changed a couple days ago from pending not changeable to upgrade unavailable and the bid from the owners suite changed from expired back to pending. Also the booking screen says sold out on suites and there are about 20 rooms available in the spacious balcony class which is what I have currently so unless there are a lot of bids for spacious balcony class they don't need mine. However I did see one posting that said they had the same status changes as mine and did get the upgrade. I'll just keep an eye on it.

It says to upload it and I did it on the website no the app. I was able todo it for both my wife and I.

We are cruising on Independence of the seas on Monday Nov 15th. I had bid on a one bedroom grand suite and an owners suite. About a week and a half ago the status on the owners suite bid changed to expired and the 1 bedroom was still pending but could not be changed or cancelled. Yesterday there were 5 of the one bedrooms showing as available to book, this morning there was only 1 and this afternoon there were none available to book. Tonight my the status on my owners suite bid and the one bedroom are both back to pending and changeable, not a good sign, but I guess there is still hope. If I don't get one I still have the room I booked and it will be a great trip anyway.

Have they restarted the line for suite guests at port canaveral yet? Leaving Monday the 15th on independence of the seas.