 Posts

31

Joined

Last visited
Recent Profile Visitors
The recent visitors block is disabled and is not being shown to other users.
joberry57's Achievements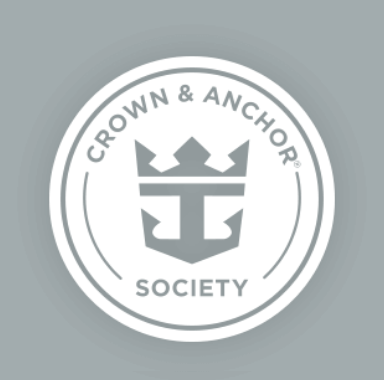 Platinum (3/7)
58
Reputation
Suite Snob reacted to a post in a topic: What Was The Best Theater Show You've Been To (On A Cruise) And the Least You Liked?

The Effectors and Tap Factory on Odyssey. I don't have a least favorite. Maybe Saturday Night Fever on Liberty.

WAAAYTOOO reacted to a post in a topic: Grandeur of the Seas - July 27, 2022 (5 Night Western Caribbean)

I went into my experience with limited expectations but I found the food quite good. The short rib was amazing.

I was surprised I got the points for my cruise last October. I actually thought it was a mistake and they would catch on and take them away from me. Thanks for that info and I feel much better.

I had great service on Odyssey except when we went thru a small storm where I lost connectivity during the football game I was streaming. Have worked via VPN in the past with no issues on Liberty.

You absolutely can. I had the dining package and paid for others. As Ashley said just let them know. They are very easy to work with.

I took one of the front of both cards in one picture and one of the back with both card in the picture. That way it had both sets of info on one pic of both.

I had two cards. I took a picture with both in the frame and uploaded it. I had no issues at check in either. No one even asked a question about it.

Days 5 & 6 These were the days I circled for this trip. A chance to get back diving in blue water. It was the first ocean dives since my strokes so I was a little nervous and my last dive in the lakes in Texas were not promising for me but there was no way I was coming here and not giving everything I had to dive. Curacao was 2 shore dives with The Dive Bus. I was the only one signed up so it was just the divemaster and myself. I explained my situation when I arrived and he was incredibly helpful. I had to suit up and then walk across the street to get into the ocean. I'm sure I was quite a site in full scuba gear walking across the street with a cane. Both dives were spectacular. The reef and marine life reminded me why I started diving in the first place. Nanna, the DM, was an angel. When my knee gave out getting out of the ocean after the second dive he didn't hesitate and carried my gear back to the shop. I couldn't have asked for a better afternoon. Came back to the ship and had dinner in the MDR. I don't know what I was thinking. It just confirmed by belief that the free food Royal provides is not very good. Service on the other hand is still top notch. Luckily it will be my last time in the MDR and Playmakers does have decent wings so it wasn't all lost. I had a 10:15 reservation for the premier of Royal's new show, The Effectors. It started slow but by no means did it stay that way. The lasers and drones they used and the singing and dancing was able to relegate Tap to second place on this trip. I didn't think that would be possible. I would easily go see it again if it was available. I was tired and thinking I really need to get to bed so I can get up in the morning, but by the end I wasn't ready for it to be over. Royal really outdid themselves. Thursday morning came quick and I had to get off almost as soon as the gangway opened to make my dive boat. I get to the pickup site and a couple told me they were running a little late at the shop. Found out later the reason they were late is they were waiting on me at the shop instead of the pier. The seas were unbelievably choppy. I'm glad I don't get motion sickness because they were the worst I've been in going diving. The 2 dives were fantastic and the crew on the boat were so helpful and understanding getting me in and out of the water. Now I'm ready for a real diving trip. I didn't have breakfast before leaving this morning so as soon as I got on the boat I ran up to Playmakers for an Impossible burger and fries. I'm loving the sports bar. Tonight I have dinner at Giovanni's and The Book at 270. I hate that we are about to be heading home. Alas I do have 2 more full days to enoy.

Day 3 & 4 - Sea Days Days 3 and 4 were days to relax before we hit the southern islands and I go diving. I had breakfast both days in the Solarium Bistro which I have decided is my go to location. It has freshly made omelets and eggs along with crispy bacon. It isn't crowded so I don't feel rushed and can take my time. Spent a little time in the pool in the Solarium and a little time donating my money in the casino. One day I had Sorrentos for lunch and one day I had El Loco Fresh. Neither would get gold stars although the burrito I had wasn't horrible like I expected. Day 3 was formal night so I dressed slightly better for dinner at Chops. I didn't really know what to expect. I figured someplace like Outback maybe but definitely not comparable to the land based steakhouses I have enjoyed. While it may not be quite on the level of some of the nicer steakhouses it was decidedly better than Outback. I had the bacon and wedge salad and loved them both. I had the ribeye for dinner and it was cooked perfectly medium rare and had a wonderful taste. My initial judgement on any steak is if I have to have steak sauce to eat it. This one did not require steak sauce. The cheesecake was solid. Tuesday was the adventure of Wonderland. I definitely had low expectations for the food though I was looking forward to the experience. The meal far exceeded my expectations and I honestly expect it will be the highlight of my family cruise next year. The waiter took what interested me and then added some items that he thought I would enjoy. He was almost universally correct. The food wasn't just about the presentation. The beef for the main course was also wonderful and easily equaled the tenderloin I had at Teppanyaki. All in all the dinners I have had has shown me the UDP was money well spent. I will definitely now just consider that just a part of my cruise fare in the same way I consider the gratuities. I went to see Tap last night and it was absolutely the most entertaining thing I have ever watched on a cruise ship. I'm hoping the other shows later this week just come close to that performance. Tonight I have put my Scuba gear together for my 2 dives tomorrow in Curacao.

Day 2 Coco Cay I've been looking forward to seeing what the island is all about. Coming back next year and plan on doing a beach club cabana with the family. The Mariner was docked with us. Today I decided to just check out what all is offered. Left the ship early and decided to walk instead of tram. I knew I would wear our and have to tram back and wanted to enjoy it while I could. Headed to Chill Island and got a chair and relaxed a little bit and got in the water just so I could say I did. Then decided to have a quick lunch. Had a cheeseburger and hot dog because it was the first thing I came across. Was basically buffet food. I then went to hop the tram to see all the spots. Eventually came back to the Oasis pool It was quite active and looked like a great place to hang out. I then just walked about checking out South Beach. Making me second guess doing the beach club next year. There is so much to do that is free. I did get tired of hearing the Coco Cay song on the tram though. As expected I was worn out and took a tram back the ship a little early. Cleaned up a little and headed to Playmakers. Met a couple from out meet & greet and joined them to watch a little football. Decided to try out the wings. Was honestly expecting wings like you get from pizza places but they were actually pretty good. Will definitely have them later this week. Also had one of their Sundaes, and it was huge. Luckily I had someone to share at least a bite or two with. Plus I got to keep the football helmet. With time to kill I stopped by the casino, only a couple of tables were open and no blackjack. I decided to play 3 card poker. I'm not a fan and almost never play but I sat down. I don't think it took 15 minutes to blow thru $100. Oh well it is only money. I had 7 pm reservations for Teppanyaki and headed back to rest up. Headed to the restaurant and sat down. There were 8 of us. I got to meet a Star Class family and got to ask them questions since I will finally get that experience next year. They were great people even though the daughter was a Texas Longhorn. Was a fun time with the chef and I was shocked how good the food was. I had the tenderloin and shrimp and he didn't overcook the meat. it was absolutely wonderful. Turns out I was more tired than I thought and even though it was only 9 I headed to my room to go to bed. The biggest downside of my lingering disability is I do tire out too easily. I'm definitely going to have to pace myself the rest of the week. Now I have 2 wonderful sea days to look ahead to before the southern islands and I get to go diving.

Embarkation Day Since this was a last minute and comp solo cruise I made the decision not to fly in a day early. Figure worst case is I lose a small amount of money and a wonderful vacation but a night hotel is money better spent in the casino. Even after reading other peoples issues with CVS I still reserved my covid test with them. I have a 9 am appointment on Thursday for my test and of course on Wednesday I get an email saying my appointment was canceled. It was the same store that canceled my flu shot the week before. I was going to move the test but the pharmacy assured me it wouldn't be a problem. Luckily I was able to find another store in the middle of nowhere to schedule for me and they were nice enough not to cancel and I was negative so my first hurdle was cleared. I felt confident in my flight since Dallas is the headquarters of Southwest and it was the first flight of the day. I got up at 4 am and headed to the airport. Got checked in and they boarded the flight on time. I'm thinking this is looking good. I was on the first row aisle and had a full view of the cockpit. I noticed something weird going on but wasn't too concerned until they announced over the speaker that the co-pilot was in an accident on the way to the airport that morning. Luckily there was a backup that was actually at the airport that morning and he headed straight over. He received a nice ovation when he came on board. After that it was an uneventful flight and we almost even made it on time. I had a 1 pm check-in so I had a couple of hours to kill at the airport. I was luckily able to find an outlet where I could charge my phone and met some people who were on my flight headed to the Odyssey also. Turned out they were friends of one of my cousins. Chatted a little before they got to leave for their earlier check-in. Finally it came time for me to head to the ship. Went to the Taxi stand and they put me in one. Unfortunately I think I had the only taxi driver who had no idea how to get to the port. I told him Port Everglades and he handed me his phone to type in the address. Then he missed his turn at least twice and then we went around a few times before he got me to the drop off. He was a nice guy but it would have been nice to not stress about getting lost going 5 miles. Once I got there I was on the ship in 30 minutes and the entire staff at the port were friendly and helpful. Went straight to Wonderland and booked all my dining for the week and got great times for everything I wanted. Headed to Giovanni's for lunch and ordered the giant meatball and lasagna for lunch. They brought me some amazing garlic balls first and they were very good. Shortly after came the meatball.. It was very impressive but after eating that I barely touched the lasagna. After lunch headed to my muster station which was right next to Giovanni's and then headed to my cabin. The cabin was quite spacious and I liked the balcony even though it is right under the overhand from 14. The bathroom is tiny but the shower is bigger than any I've had on previous cruises so to be honest was a great tradeoff. Had our groups meet & greet at Lime & the Coconut. Was nice to meet a bunch of new people. Having almost all of cruises out of Galveston I'm used to everyone being from Texas. It was nice meeting people from all over. Afterwards headed to MDR for prime rib, which was pretty much the only thing I enjoyed on my first Royal cruise. Was not as good as I remembered but was at least edible. I went to check out the 270 venue and it is very impressive. Looking forward to the 2 shows I have reserved for there. I then had time to kill and headed to the casino before going to the first comedy show. After that I was pretty much dead and headed to bed around 11. My first impressions of the ship are almost all positive. I wonder if some of it is the fact we only have 1500 people on board and nothing is crowded. The ship seems smaller to me than I expected The new esplanade feels a little cramped and I wonder if it get overcrowded when the ship is full. The 270 experience and the Royal theater are both impressive. I plan on checking out the music hall soon and heading to Playmakers after Coco Cay to check out the sports bar. The staff is extremely nice and wanting to help wherever they can. The covid protocols aren't that bad. Royal does a great job keeping Vax only areas so you don't always have to have your mask on. Looking forward to the rest of the week.

One more week of work until vacation. I had hoped it would be a stress free week but it doesn't look like it. I did buy the drink package after it went up while waiting for my credit card to close for the month. I felt like an idiot when I didn't realize it went up just so they could lower it back to the previous price and call it a sale. So I had to cancel and rebuy. The menus are now available on the app so I have now started planning out what I hope I am able to get with specialty restaurants. I'm actually a little nervous about this so I will probably rush to make my reservations as soon as I board. I have my covid test appointment made at CVS and I have my luggage tags printed and together with my passport and other travel docs. I will begin packing this weekend as I need to figure out how to get everything in 2 suitcases. First time flying with my scuba gear in a while so it may be a challenge. Things are getting real for me as we are now in the single digits. Been so long since I've been on a vacation. Also been stashing away cash for the casino. Last cruise was a nightmare in the casino, this time has to be better.

Those are literally my 2 favorite places on the island. Casa Denis and Ernestos.