 Posts

38

Joined

Last visited
Recent Profile Visitors
The recent visitors block is disabled and is not being shown to other users.
joberry57's Achievements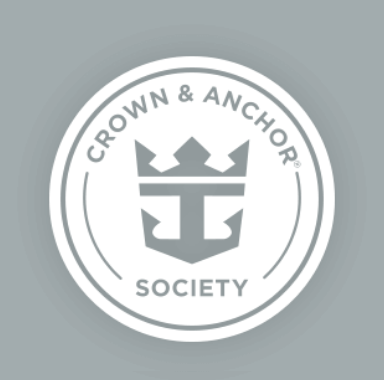 Platinum (3/7)
80
Reputation
I did solo with UDP. One night I ate with a couple I met. Was able to add them to my reservation. It was my first solo but really enjoyed the dinner options. Did a second solo but it was the Grandeur so only did one night at Chops. I would still do UDP on the Oasis/Quantum class if solo.

According to my genie on my upcoming cruise there is no escape room running on the Harmony. My wife was very disappointed.

Yesiamthere6 reacted to a post in a topic: Another last minute solo cruise. This time on Grandeur for 5 days

It disappeared the day after I uploaded them for my September cruise.

RWDW1204 reacted to a post in a topic: Another last minute solo cruise. This time on Grandeur for 5 days

joshgates reacted to a post in a topic: Another last minute solo cruise. This time on Grandeur for 5 days

PPPJJ-GCVAB reacted to a post in a topic: Another last minute solo cruise. This time on Grandeur for 5 days

Skigoofy reacted to a post in a topic: Another last minute solo cruise. This time on Grandeur for 5 days

Sweety reacted to a post in a topic: Another last minute solo cruise. This time on Grandeur for 5 days

FloatyBoaty reacted to a post in a topic: Another last minute solo cruise. This time on Grandeur for 5 days

KristiZ reacted to a post in a topic: Another last minute solo cruise. This time on Grandeur for 5 days

WAAAYTOOO reacted to a post in a topic: Another last minute solo cruise. This time on Grandeur for 5 days

Well the cruise is over. Was a pleasant vacation. Hate being home. The port days were fun. Dove at both so that is always good. Now some overall observations of my vacation. Inside cabin was perfect for me. Got used to the shower so it wasn't as bad as I expected after first day. Room attendant was perfect. I rarely saw her but my room was always made up and she had fresh ice for me in the morning and evening. As expected only 2 towel animals for the week. It was fine for me but my wife and co-worker were disappointed on their trips with just 2. Food was better overall than my first cruise with Royal. I don't count my Odyssey cruise last October since I had specialty almost every day. Just like the Odyssey I learned not to trust the menus in the app as I got burned again when I chose my night for Chops to avoid a certain nights menu to only have them move it to the night after my Chops dinner. Ended up have Spaghetti that night. I was in the same wait teams section every night but one. I felt sorry for them as they had what appeared to be a 10-12 top with half being children. I honestly expected to be adversely affected but the whole team made sure I wasn't. I also watched them work the big table and I hope they got a huge tip because they did what looked like an amazing job with them. I did the comedian one night and both production shows. The comedian was enjoyable and Broadway: Rhythm and Rhyme was impressive though I didn't enjoy it as much as I expected I would. I went to see Tango Bueno Aries because that is just something I do because I enjoy most shows. Honestly didn't have high expectations but it was easily the best entertainment for the week. Didn't plan to spend much time in the casino but they had a hand shuffled/dealt table and I prefer that to the machines that normally is used. I was almost break even for the week and I can really gamble on my next cruise. We had a second slot pull on Sunday and had 5 new players. Unfortunately we lost half the money this time but it was still a fun time. Almost every worker on the ship was helpful and happy. There seemed to always be someone nearby if you needed help and they helped with what seemed a smile even though you really couldn't see with the masks. The elevators seemed responsive and never had to wait to long to get one. Debarkation was just as organized and easy as embarkation. I was off the boat and in my car by 8:30 and I did not carry my baggage off. I am looking forward to my next cruise on the Harmony in September. It will be my first Oasis class and first time Star class. Thank you for reading.

Embarkation Day I drove to Houston Tuesday night to get a head start. Left my friends house at around 8am. I had a 10:30 check-in and ended up very early. Parked at Lighthouse Parking and they took me straight over. I had bought the Key for this trip so was seated outside the terminal in that area since I was too early and terminal hadn't opened. I have never experienced a boarding process this efficient. They had people helping at all parts of the process. The Key probably bought me 5 minutes of time but it seemed no one had any delays getting on. Easily the best boarding I've ever had. I bought the Key because the cost was $5 more than just internet which I need for work so pretty much the rest of the perks were just gravy. The embarkation lunch was very good and the carry on drop-off was very nice and they were in my cabin when it became available. I was very tired and took a nap as soon as it opened up. Turned out to be a mistake. I was supposed to have early dining which showed on Cruise Planner. However I was given My Time. Which I don't mind but all the 6-7 time slots were full for the week. Minor inconvenience but I can live with 7:30. Dinner the first night was solid. Probably the best MDR meal I've had in 3 Royal cruises. Hope the rest are that good. Comedian was fun. Did a PG show and had fun with audience. Tried room service and had wings and grilled cheese sandwich. Wings lacked sauce but had a really good taste. Will order again. The sandwich was a cheese sandwich but not grilled. Will not order again. Turned out they are still honoring free room service for the Key. Did not expect that but it was a nice perk. Day 2 so far Woke up before alarm. Having an inside cabin threw me off a bit being so dark but not too bad. I'm going to have a hard time with the shower this week. It seemed small this morning. Had breakfast in MDR. It wasn't too bad. Will do again. Still haven't been to Windjammer and doubt I will. Maybe just to check it out. Had our first Slot Pull this morning. 19 participants. Only lost a total of $25. All but 1 person voted to carry it over and do a second on Sunday. Going to use Wheel of Fortune Sunday. I have reservations at Chops tonight and judging by the filet I had for lunch yesterday I should really enjoy tonight. Then I have the production show after. Next 2 days will be Mexico ports. Plan on diving both. That is really what I've been looking forward to the most. Overall so far the cruise has met my expectations. Just a few minor blips that have been quickly resolved. Cabin is perfect for me with exception of shower. I wish Royal offered a mobility impared cabin that was made for people like me who don't need a full ADA cabin just a few modifications to assist. I just know I don't want to take a full ADA cabin for my minor disability. Staff has been good. Ship is older but clean. So far so good. Thanks for reading.

I took a last minute solo cruise on the Odyssey last year and I guess I gambled enough to get a comp inside cabin on the Grandeur. I discovered the option while researching for a friend of mine. Luckily they had a date that worked for me. I was in the middle of a project but it was expected to end in June. I booked it and started making plans. The next week the project end date moved to July 17 with the cruise leaving on the 27th. Still within time frame but not much room for error. Then the end date was pushed out to the 24th. Now I am sweating a little bit but I went ahead with planning but not buying anything not refundable. Well the important parts of the project is now done and what is scheduled for the 24th will not affect my vacation. I have now bought parking and have started scheduling my excursions. Which is easy as I plan on diving at both stops. Cozumel will be with my normal dive company that I use for my diving trips. Costa Maya on the other hand will be brand new to me. Found one with decent reviews and was able to answer all my questions so I should be set. I never thought I would want to go on a smaller ship again but a comp cruise is a comp cruise. I have a interior cabin but the location is perfect for me so I passed on trying to upgrade this time and location is much more important to me than a balcony. I ended up buying the Key when it went on sale and was only $5 more than the internet package by itself. I'm a bit fan of shows so I'm hoping the seating benefit will be worth at least that. I did choose to pass on the drink package this time as I know I will not use much on the port days and I can bring 2 bottles of wine for myself. Along with a small OBC I figure I will be set and not worry about a big bar bill. I hope I'm not wrong. With the Grandeur not having all the extra dining venues I decided I will give the MDR another shot. My first 2 RCL cruises were a bit of a disappointment in the food department outside the pay venues. I did however book one night at Chops which I really enjoyed in October. After 4 overnight weekends in the last 5 I am really looking forward to getting away. I got a new laptop so I'm hoping the internet is decent on the ship and I can keep this updated. Thanks for reading.

I ended up trying the key for my upcoming cruise when price dropped below what I has previously paid for internet alone. It was also only $5 more than the internet sale.

The Effectors and Tap Factory on Odyssey. I don't have a least favorite. Maybe Saturday Night Fever on Liberty.

I went into my experience with limited expectations but I found the food quite good. The short rib was amazing.

I was surprised I got the points for my cruise last October. I actually thought it was a mistake and they would catch on and take them away from me. Thanks for that info and I feel much better.

I had great service on Odyssey except when we went thru a small storm where I lost connectivity during the football game I was streaming. Have worked via VPN in the past with no issues on Liberty.

You absolutely can. I had the dining package and paid for others. As Ashley said just let them know. They are very easy to work with.

I took one of the front of both cards in one picture and one of the back with both card in the picture. That way it had both sets of info on one pic of both.