Posts

44

Joined

Last visited
Recent Profile Visitors
The recent visitors block is disabled and is not being shown to other users.
Salty Law Dog's Achievements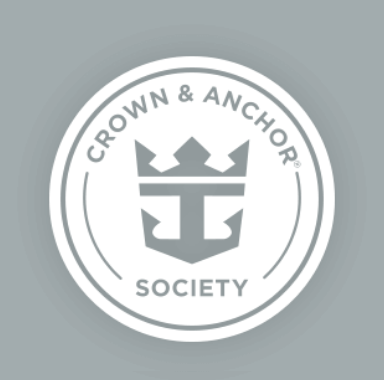 Platinum (3/7)
62
Reputation
I think it is a mix of those who have already booked through CP, the slots they hold open for Star Class and suite guests, and then the rest. Be flexible and be nice to the person helping you book and you should be ok. I recommend heading to one of the fancier restaurants to book all of your dining rather than the promenade. Just my .02.

Definitely link your reservation with the party you are traveling with. It gets super complicated if you don't.

Follow up to my old question about Nicol…he was FABULOUS!!! The most personable genie we have had. He visited us at breakfast in our 2BRATS every morning and shared stories of his childhood, fav foods etc and was sincerely interested in us. He did all the usual genie stuff, but also became a friend in the process. We would love to have him again.

We were on Oasis for 3 weeks straight in October 2021, not too long after they started up, also out of Cape Liberty, and we saw the Aqua show so many times I can still mime the routine! Ice show, Cats, comedy etc all when on as usually. Capacity in the venues was reduced, and Aqua was moved when weather dictated, but other than the marvelously low number of passengers, it was business as usual. The post is highly suspect, IMHO.

My parents got credit for an early 90's cruise by providing copies of pictures and a well worn cruise compass (or whatever it was called then) from their scrapbook!

CravingaCruise reacted to a post in a topic: 🎄 🎄Festivus Star Class Miracle - Oasis December 19-26th

I've been working with our genie on an upcoming trip and specifically asked what we could bring for him, knowing their shore time is nonexistent. He said the crew has mostly been able to get what they need through Amazon (who knew!) with the exception of food items. He specifically requested healthy snacks, so we plan on making a BJ's run and picking up nuts, granola etc. We figure that's way more practical than "things" they need to find space for in their small cabins. Just a suggestion…. BTW, Shane is an absolute hoot, you'll love him!!!

Absolutely track for yourself. There have been very few times that I haven't had to have my TA go back and make corrections, seek additional refunds etc….and it's never because Royal over reimbursed me! The mistake is always in their favor. Just recently my final payment was completely wrong…no idea how that happens. Things like UDP and cancelled (prior to boarding) specialty dining usually get reimbursed ok, but track everything!

We were on Oasis in October for 3 weeks, 7 times total on Oasis- obviously our fav ship! Especially since she was amped. In addition to VA4fam's comments, (minus the gym part) be sure to hit up Playmakers and the BBQ place. We usually get the ultimate dining package so we can go anywhere and eat anything because there are so many choices. If you like Asian food, don't miss Izumi- the hibachi is a lot of fun. They usually have two comedians, so book early in the cruise and then again later. Big tip- book the Aqua show at the earliest possible time because 1) you'll probably want to see it more than once (we've seen it a dozen times at least, it's that good) and 2) at some point it will get cancelled due to weather, so you don't want to wait until the last showing to go, just in case. You may want to book it multiple times if you can. If you are adventurous and have good knees and back, try the flow rider, if not, grab a cocktail and watch everyone else try! Solarium for breakfast is a hidden gem- usually pretty quiet. The live music in Central Park in the evening is wonderful, especially if you are eating dinner outside at Giovanni's or Chops. You will love it!!

Our 24 yr old daughter lost her passport during a trip to multiple countries. She had a photo on her phone and, at our insistence, a paper copy as well. She also had a paper copy of the addresses of all the embassies in the countries she was visiting. She was able to direct the cab to the embassy because she had the address. When she got to the American Embassy, she had to leave her phone outside the area. Without her paper copy, she would have had a much tougher time of it. With the paper copy, she was able to get a replacement in about 30 minutes and be out the door to catch her next flight. That's why you should always have a paper copy on hand. Added bonus- she never questions her travel savvy parents' advice anymore.

Good to know! Luckily we know what to expect and ask for.

Has anyone had Nicol as a genie before? I haven't seen much about her on the site. We are in a 2ATS Jan 22 on Allure.

Thank you! We will keep our fingers crossed for Smitha!

Enjoying reading along! Learned so much from your prior SC posts that we have now done it 3 times with the 4th coming up in Jan on Allure, 2BR ATS. Two questions- can you share the entertainment schedule if it's available on paper? And who are the genies on board besides Smitha? Who has the ATS? (Ok that's 3 questions.) TIA!

Thanks! Since we are 34 days out I'm sure we will hear from our genie soon and the guessing game will be over.

Rahul as in Rahul from the suite concierge on Oasis? We were on Oasis in Oct for 3 weeks and Rahul and Nadia were the suite concierges. Rahul left part way through to go through genie training. Interesting….I'd definitely appreciate the feedback!