Recent Profile Visitors
The recent visitors block is disabled and is not being shown to other users.
741953's Achievements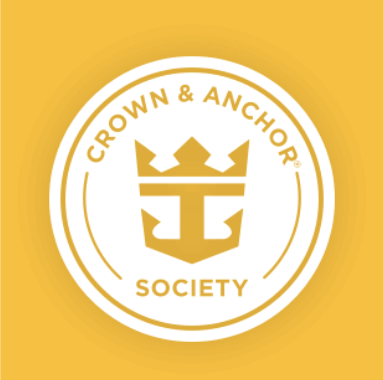 Gold (2/7)
18
Reputation
It's totally ok to reserve a lounge or maybe bar for private event. But POOL?? No. What's next? MDR??

Just got off Navigator on Friday. It's amazing! I bet it's even more amazing during Christmas. You're gonna have a great time. iSkate is a MUST SEE!! Don't be late though. You don't wanna miss the drone lights show at the beginning. We love both Ballroom Fever and Showgirls theater shows. Didn't go to any comedy show though. We did a little bit of karaoke. Didn't quite like it coz the song choice was very limited. Hush Party (silent disco) was a blast!! Everyone looked so silly dancing in silence but truly having a load of fun. Hit The Perfect Storm at 9 am, right at the time it opens. I did that on the sea day and managed to get on the slides for 6 times in 30 minutes. The line started to form around 9:30 am. If I wasn't getting exhausted from climbing all those stairs I would play for a few more times. I planned to do the slides on port days, but somehow it got busy already after we came back from port, which was around 3 pm. One thing about Coco Cay...BE CAREFUL OF THE TRAMS! The tram we took from the ship to arrival plaza ran at SUPER FAST SPEED I had to hold on to my poor old mom so she didn't fall off the tram. And later when we're heading back to the ship, we stopped at arrival plaza to take some pics of the water slide. I was looking up, so I didn't realize there're two trams heading my way (both directions from my left and right). My mom saw one of them coming and pulled me away, but as we stepping back, the other one from the other direction almost hit my mom. It missed only by a few inches. I know I should have been more careful about where to stand while taking pics. It's my fault. But my concern is neither of the tram driver tried to alert us when they saw me in their way. No yelling, no horn, no slowing down. They just drove towards us in normal (quite fast if you ask me) speed. When my mom noticed the first one it's already about 20 feet away from us, and no sign of slowing down. So yeah, just be aware when you and your family walk to/from the ship or at arrival plaza. It's absolutely gorgeous at Coco Cay so it's easy to get distracted and forget about the surroundings.

1. Purchase internet package (or other packages) via Cruise Planner ahead of time - I got a great deal on VOOM Surf + Stream 2 Devices package. It's only about $17/day. 2. Download the app - I spent some time on the app the night before sail and had everything planned for the whole trip. Later I only had to double check my schedule against Cruise Compass to make sure the event time and location are correct. No time wasted on ship to browse or plan anything. Also the app makes checking in at the terminal a breeze. 3. For water slides, go there on a port day or at the time it opens - I was there at 9 am on the dot and was able to get on the slides 6 times by 9:30 am. And it was a sea day. 4. Bring your own reusable bottles

Thanks for all your replies! I'm an extreme introvert and usually do better by myself, but I guess I'm gonna give it a try anyway, coz that's what this trip is all about - trying new things :-)

Peter2 reacted to a post in a topic: Classic soda package and voom internet offer is it Voom surf and stream ?

I'm wondering if anyone going to the Escape Room alone. I'll be on Navigator with my 73 year old mom. I'm very sure she's not interested in Escape Room. Is it possible for me to go alone? Would it be awkward while other players are in groups? So as Laser Tag. I don't know how it's gonna be, but I really wanna play.

"...so you can enjoy unlimited soda in your Coca-Cola souvenir cup, while streaming all your favorite music, movies and sharing your unforgettable moments in real time." I'm pretty sure it's VOOM Surf + Stream.

I purchased internet package and that's what I see too. It's greyed out. I guess the button will be available once we're on board. If you wanna check any of your purchase, you can go to Cruise Planner.

Thanks! It looks so much fun in the videos. it'll be a great way to finish off the last dinner of the trip.

Seeing someone complaining about "no ice cream at night" just made my day. Don't know anything about other ships, but according to previous Navigator OTS Cruise Compass that I read, soft serve available from 11 am to 6 pm.

One more week we'll be on Navigator for our first cruise. I've already made MTD reservation at MDR for the last night, hopefully to catch the farewell performance. As first time cruisers, my mom and I would be thrilled to experience it. But as I was doing research online, I saw someone mentioned some cruises stop doing it already coz people really hate it and find it annoying and awkward. Does anyone know whether MDR staff on Navigator still do farewell performance on the last night? If they do, what time the performance will take place? Does 8 pm reservation sound good? Thank you ?

As long as you go thru proper procedure to apply a travel document/visa to China, you should be fine. Especially when you're from Western countries, it's very straight forward (if you're from Hong Kong or Taiwan, it could be super tricky). It's not that complicated or "scary" as many people (or media) claimed. Remember, the media only shows the negative side of things, and people who got in trouble ALWAYS because they couldn't care less about respecting others and have that "Travelers are KING" mentality. The bottom line is, you SHOULD and CAN get a visa to enter China. Unlike United States. My mom had applied U.S. travel visa for god knows how many times. Never got approved. She couldn't even come to my college graduation. That's the sole reason I made the decision to immigrate Canada. Hope to hear from you about your experience on the cruise to Asia. Happy cruise planning!

Pack in my mind - the day I booked a trip Written down list of items - 1 month Picking items - 2 weeks Pack items in suitcase - 2 days That's me for any trip ?

Ah ha! Found it. Thank you so much ?

Oh my...I thought I time traveled and read my own live blog!! ? On Nov 4, I'll be on Navigator, with my mom, for a 4 nights cruise. It'll be our very first cruise. For package, we purchase nothing but internet for 2 devices. We both don't drink at all, but we LOVE to eat. It REALLY doesn't matter what to eat. We have pretty cheap taste anyway. Gourmet dining environment sometimes actually makes us uncomfortable. Our preferred style is "just give me the god damn food and leave us alone". My mom is suffered from chronic knee and back pain, so for Nassau we're just gonna walk around the port, take some photos and maybe buy some rum cakes for our friends back home. For CocoCay, I thought about getting myself a Waterpark Pass for the slides. But since it's our first cruise and my mom is not fluent in English, I wanna stay with her as much as possible. Again, we just wanna chill and EAT. That's all. I can already see my mom "stationed" at Skipper's Grill, snacking non-stop while watching her favorite videos and chatting with friends online. I have a question. How do you pre-rented a floating mat at CocoCay? I'm too thinking about renting one, but don't see it anywhere in cruise planner. It'll be great if you can also upload the Cruise Compass with your live blog. Only if you have the time. I seriously can't wait for your live blog!

I don't know if it helps, but just drop it here for your reference. We're going on Navigator this November. We booked our flight via Air2Sea in mid September. It's possibly the sweet spot, coz after about a week or so, I noticed overall the price has increased (though not too much) and my preferred departure/arrival time has been sold out. I don't know about domestic flight, but for us from Toronto, the price is about $100 CAD/person cheaper than travel sites like Expedia.