 Posts

30

Joined

Last visited
haf's Achievements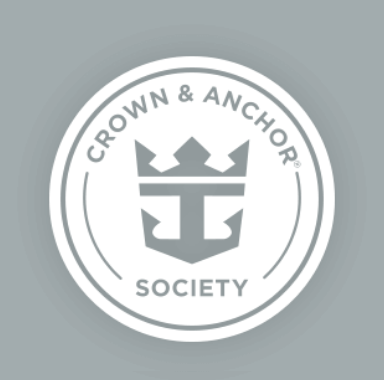 Platinum (3/7)
29
Reputation
It will be interesting to see how For Lauderdale and Miami will react when bookings for the Ft-Lauderdale to Bahamas ferry will dramatically increase in the few coming months.

Well, look at it this way. There is a big fight going on and the big boys know they can't get in the ring and start throwing punches because that would not look good. The little brother will then go in and start flexing his muscles knowing full well he has the backing of his brothers. Guess what? the guy who for quite some time gave them headaches now know that either he has to back up the rhetoric ot get out of the way.

haf reacted to a post in a topic: Probably unpopular opinion: Odyssey of the Seas is not an attractive ship

MrB reacted to a post in a topic: Probably unpopular opinion: Odyssey of the Seas is not an attractive ship

I would say it is a bit scary to go on these ships. I personally like to have all the amenities that a modern ship can offer but at the same time, I tend to like ships with a human size, meaning a place where I don't feel overwhelmed. I understand that RCL build its ships based on their demographics but at least they have ships with reasonable sizes for us to enjoy.

haf reacted to a post in a topic: CDC adds Curaçao and the island nation of Antigua and Barbuda to "do not travel" list

ChristieTSF reacted to a post in a topic: First time on RC: Navigator of the Seas or Freedom of the Seas?

Our first cruise was on Navigator of the seas and the second one was on Freedom of the seas. While both were top notch, I would say that Navigator was better. As Tmsmith mentionned, Freedom has more things to offer if you have kids and/or teenagers.

Well, they will at least try something before going under. But, sure it is not easy to start in the caribbean and then be told it is a no-no. Cruise lines suffer and we suffer also.

haf reacted to a post in a topic: Well that's interesting.......air canada and cancelations because of Covid

I think most cruise lines are evaluating what RCL has implemented in Singapore. Even though it is one ship sailing to nowhere, at least, it is a revenue stream coming in and also a way to fine tune all the protocols they have to put in place. My guess is that RCL will try one or two ships in the caribbean in the coming months. Better a small revenue than no revenue at all. In the meantime, the CDC will not be really angered since it would be a small operation. The bear can remain in hibernation ...

I would say that for many canadians, that will be a bit difficult. Many are used to fly to cities in Florida, mainly Fort Lauderdale, Miami and Orlando. In addition, a large percentage will stay before or after the cruise, for a few days in or around the major attractions. I guess we will have to wait for the CDC.

That's a good starting point for a comedy plot ! Just imagine some passengers holding a poor guy over the railing and asking him whether to put on a mask or go visit the fish below.

While the winter up north here in Montreal is not as bad as last year, my wife and I are starting to experience the first symptoms of cruise withdrawal. I have not fully researched the message boards on how other people are coping but it would be interesting if you can shed some lights on how you are managing. The usuals, such as travel channels, videos , etc have been tried but to no success for the time being. Thanks

Whenever we cruise from Miami, we fly to Fort Lauderdale. We always rent a car to do a 2 or 3 day trip to Orlando. Takes the hassle out of looking for transportation. However, the last time, I was surprised that now, there are no toll booths so check with the rental agency for a way to get a sunshine pass for the duration of your trip.

Two years ago, we took a cruise from Miami and the best thing was we got down there a day after christmas and started our new year's eve on Dec 29. Nothing beats the overall festive mood onboard. Best cruise ever!

Well, that was on Celebrity Equinox. Around 4 PM, I was with my kid alone in the pool doing some laps back and forth. A french canadian couple got in the pool with him on one side and her on the other side. We did not want to disturb them so we would slow down a bit when crossing their path. I should point out that the guy had a colorful drink with him and was really enjoying himself. Then, out of nowhere, a japanese guy just showed up and proceeded to do a pre Big DIVE warming routine. My son looked at me and asked whether the guy was really going to dive. At that precise moment, We turned toward the couple and their faces screamed of pure fear. The french canadian then said: "Tabernak, I never thought that the olympics are very close". Before he finished his phrase, a big splash from our friend the olympic swimmer. No need to tell you what the couple was saying at that moment but our olympic swimmer kept going back and forth. I was crying from laughing. After a couple of minutes, the guy just leapt out of the pool as if nothing happened. The french canadian guy, who was holding to his glass as if it was the last drink he would have. then said to his girlfriend: "Phew, what was that?". Right there and before she could say anything, we saw her lift her head a bit and turn slightly to the left. At that moment, I could not hold it anymore. The olympic swimmer wife or girlfriend was jumping left and right, trying to warm up before her next big dive. No need to tell you how the guy in the pool was at that moment. Let us just say, we just ejected faster than a pilot from his jet.

I really hope it works well. My thoughts for all the crew members that lost wages this year. Hopefully, everything works out with this first cruise and they will be back.

Actually, this is what I have in mind. A few bad apples and the whole thing is ruined. Like Matt said, most likely, there will be some videos put forth by RCL.