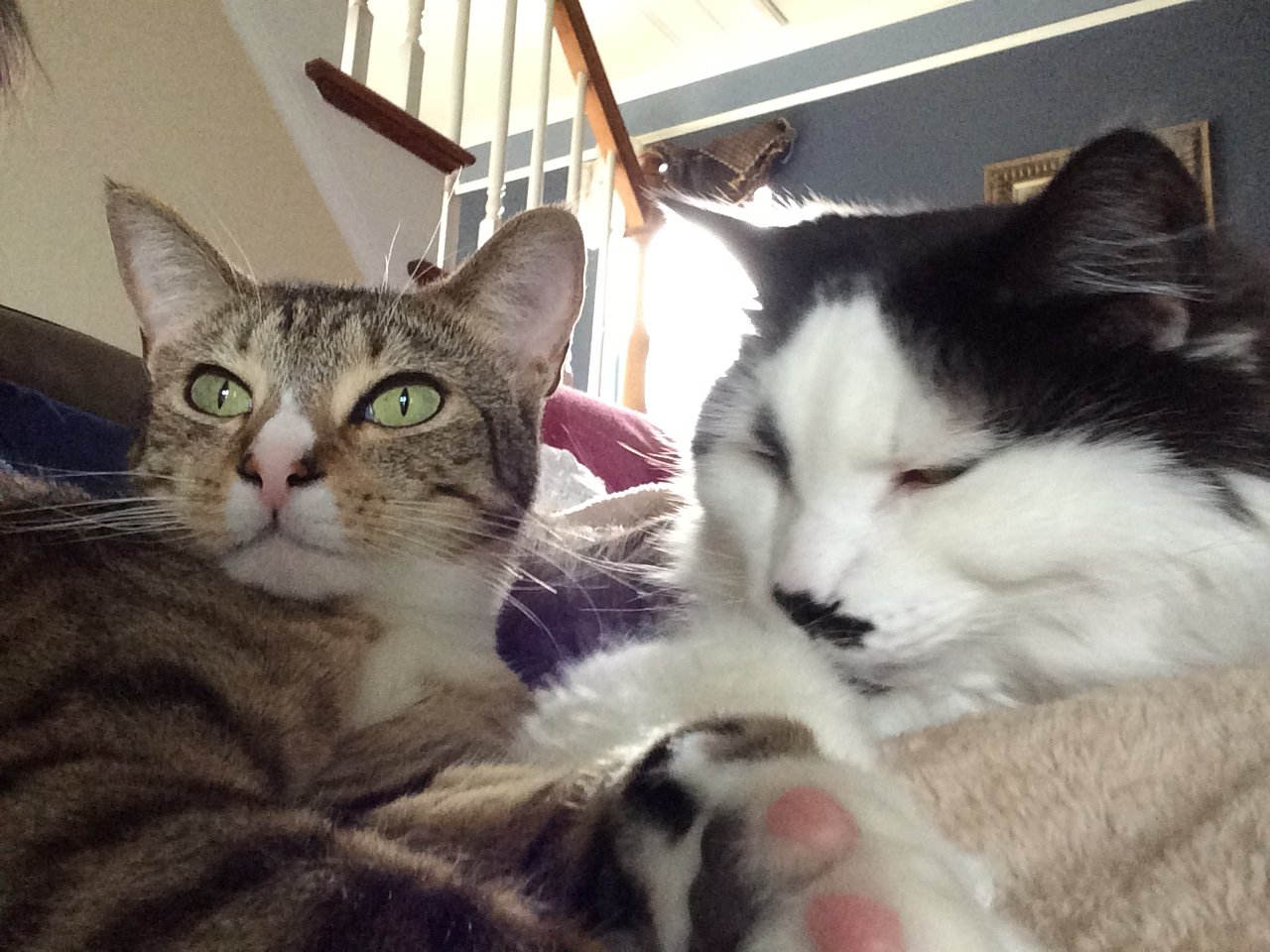 Posts

111

Joined

Last visited
Profile Information
Gender
Interests

Curling, frisbee golf, hydroponics
Recent Profile Visitors
The recent visitors block is disabled and is not being shown to other users.
RTripp's Achievements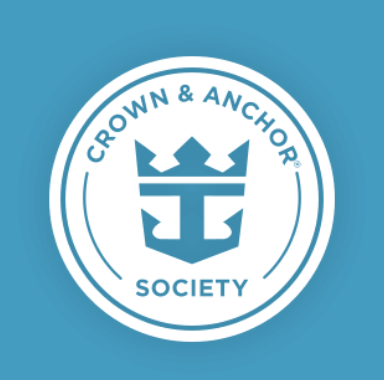 Diamond (5/7)
67
Reputation
Hi all, we did the once in a lifetime cruise on HOTS in June. As a newbie i had a difficult time finding the sizes of the wow band and seapAss. Uploaded photo, wow band ALL the way. Women's clothing has absolutely NO pockets, let alone wearing a swimsuit and cover 60% of the vacation, NOWHERE to put tge pass. In addition to not digging through your entire sun bag to find a seapass to get in your room, you just scan your wrist for drinks at bars(there is a scanner right where you order), and at towel stations, when getting on / off ship and ALL over CocoCay. Worth every penny of the $4.95 get it the first day as mentionedat Boleros. Also, if you need to get into a second room you booked, have tgat room get the same color since no names on them. Hope this helps the first timers.

Hi JennyJenny, I read on this blog that this was done, & i am a treat baggie gift person, so this was up my alley. I made 20 little baggies(two rooms), clear celephane bags with name tags to fill in( don't roll your eyes ....). Since It was our first and only cruise, i really wanted to say a special thanks to the nice people working away from their family. One of the gentlemam mentioned that they are away from their familys'for over six months! The baggies included individual candy sized packs of m&m's, mentos, tic tacs, & the tiny bottled water flavoring packs. I was going for microwave popcorn packs too, but since this was our first cruise, i overpacked and simply had no more room. We had one attendant the entire cruise on HOTS, and usually two servers for dinners, and then any Bartenders, and i had extra that i ended up giving out to the Flowrider guide. Oh, perfect to mention this here...we traveled with Young Adults whom actually ASKED me for a favor bag. One of our servers at Jamies Italian Eunice, recognized them the next night out and went out of his way, on his night off to get something from another restaurant(she had food restrictions) made suggestions for her & then went & got her whatever it was. So nice that they could see the value in a tiny favor bag. Oh one more, if you have any extra cans of soda, instead of leaving them in your Stateroom fridge at tge end of the cruise, had one to the Port people towing the luggage carts, that went over really well. Happy cruising!

HI HinoDrinker, we did our once in a lifetime cruise on HOTS. I am a non drinker & Hubby cocktails it. Each one of our drink packages was covered on ship anywhere and on CocoCay. (wrist band was super useful and convenient). Pre Cruise, I kept watch on the daily planner for dinner package that suited us( $$), none did so we saved the $ to decide when we got on the ship. I really only wanted to make sure I tried atleast one Specialty Restaurant. I did not know that AAA as my agent, there was an INCLUDED paid for Specialty lunch AND then, with my type of room I also had an INCLUDED Specialty dinner or lunch I had to use within in 2 days. So it turned out perfect for us to NOT have to pay RC another dime. I should mention that I was ill from when we book to when we sailed & just started back to eating food so even though I am a foodie, my eyes were bigger than my tummy. We really had NOTHING bad to say about the food in MDR, I read mixed reviews and was waiting for sub par or ucky looking salad bars every day. We were so surprised on the GREAT variety salads & the interesting menu items. Yes the menu was small, but very nice choices and just ask for two is your that hungry and want to try something else, so you have a secondary entree if not what you like. Only one inc"included" meal not so good, so we skipped that place the rest of the cruise. Also, FYI my friend had the same type of room, even though she had THREE people in the room, the "free "Specialty meal is ONLY for TWO people++ so the cost was $50 to pay for her third person. NO issue, just wanted to mention so no surprises since everything for first timers is. Oh, any "special" or very unique drink that was "above" an average cost, was billed to your seapass, stated on the menu with "$". For instance a special. made by table side Martini concoction at Jamies, was an extra $4 bucks. Hubby had maybe THREE cool type of drinks we had to pay above and beyond, that total was only $15 total the whole cruise.

HI tdcackler, we had an excellent adult day in Costa Maya at the ocean bar called Tropicante. We emailed ahead of time and reserved the type of chairs & arranged shuttle to($8 each way) and fro. Chaise loungers under a tarp like structure or sit down table for four... or both, front ocean view or back a row under palm trees. Keep in mind, that the whole island has a brown seaweed, this area did a really good job of raking and keeping the smell away. There was a net set up in the water about 100 yards out that kept most the icky seaweed out from the "swimming " area(about maybe 4 feet deep). The restaurant ?bar had EXCELLENT service (Ivan Mr Clean pic below with pail of beer), brought a table to you for your food and placed it in the water or wherever you wanted, dug in an umbrella for you. Continuously brought iced pail's of bottled water or beer & freeze drinks. Tropicante staff arranged for guides if we wanted to snorkel, or do a banana boat. There was an okay for Mexico bathroom, toilet flushed and had running water soap and towels. We ate and none of us got sick!!!. The port was super huge and cool and I felt secure, lots of shops, clean bathroom and food area, live flamingos and parrots. The port was gated and even coming back into the port, security stopped our taxi and required a seapass to enter.

HI, just did the bucket list one cruise in a lifetime HOTS. Our attendant was awesome & made towel animals almost every day AND ####+++** there was an EVENT TO LEARN TO MAKE TOWEL ANIMALS, of course I missed it. It was 10am on I think day 4 for us. FYI the green long luggage tags are what you put on your luggage the last night, place your luggage in the hallway by 9pm. Take a picture of ALL your luggage so JUST IN CASE your missing one or forgot your number, viola. Then the next morning when you dissembark, and get to the terminal, you go to your number & pick up your luggage. At that point, there are extra handlers scooting around with rolly carts to assist those like me that had allot to carry. He guides you to the shortest lines all the way to your car or to your shuttle destination. Tip if you are so inclined, or I had cold drink for him.

HOTS Rising Tide, the Expresso Martini ( no pic that I want to upload, only pic I have is with our faces glued to the glass!), picture of Miami Vice which is part Strawberry Daiquiri and part Pina Colada and rum floater... PS BRING YOUR OWN STRAWS ++++ the provided paper straws melt before your one third done with your beverage, and bring several since you sometimes leave or forget to bring your straw to the next place when you leave your drink for bar crawls.

Hi Tweetybird, we just came back from HOTS out of Port Canaveral. I found & would highly recommend Radison Resort at the port on Astronaut Dr. They have several differsnt packages, a park and shuttle package( you car is parked and left behind the hotel( not gated, but seemed secure enough), a room and breakfast package, or just room and you arrange your own 10 min shuttle to the port. The room is nothing spectacular needed updating, open air long hallways , but clean & comfortable beds. There were 27 of us, ALL would stay again due to price and convenience. There is a restaurant on site, and ones within walking, absolutely excellent pool area, seperate kiddie pool, a fantastic waterfall and huge lava rock walls that keep the pool noise in and away from the rooms, a bar inside and out. The shuttle to the pirt was great i think $10 per person, as much luggage as you want, you choose your time to be in the air conditioned lobby and wait till your name was called, or jump in early if there is a no show. We missed our time, but no issues, people jumped on inour place and 5 min wait and we were on the next shuttle over. Coming back there was a longer wait than i would have liked, but nothing we could do about it.

Hi CrainiumDrain, i got a set for my 17 year old Niece. They were packaged, i did not open. from what i what i recall, it was a regular adult size, the "slipper" i think had velcro tops to adjust the fit. Pretty thick, so remember to save room in your luggage for the way back home.

Hi Orlando Dad, we had our phones with us on CocoCay & all went on the slides together, used the pictured below item called Lockdown which is a combination locking bag i bought from Kohls, it was under $20 & is supposed to be slash proof. Locked it to huge unbrellas attached to picknick table we had as home base.. locked it to arm of chair in cabana as well. Also locked to beach chairs as i swam and was in view, for my passports( put them in a baggie since not waterproof) in Mexico. This size fit three phones and passports.

Hello all, here is our rundown CocoCay June 17 HOTS. We were the only ship, i kept checking cruiseMapper.com since Cuba issue took place. One ship and Thrill Water Park sold out about 1 or 2 weeks before our sail day. The weekend grand re-opening (i think May) the price was $38 and we bought it.. then two days later shot up to $129 per person and sold out. My friend missed buying for herself and kids, tried once on the ship, no go..all sold out.

Hi TFinNC, another suggestion is in the Royal Gifts section, a gift certificate! I bought this for my friend, two things : 1-there is a limit on when you need to spend by. If the gift certificate $ is not used by 10 days before the cruise, you turn it into onboard credit. You do not get $ refunded back to you. 2- there was just a crummy email when i bought it, THIS BLOG has a SUPER great template for cruise "tickets". I added the adobe editing ( its free for 7 days) and added a personal note on the " ticket" cut it down to size and placed it into a card. She was thrilled to be able to buy a spa day, or a bottle of alcohol or an excursion fir the cruise at her discretion. Fyi, you get a special code emailed to you that took four days to get, (just in case your in a hurry to get the code) & apply towards an upcoming cruise.

HI all, we did HOTS last week. 8 days and VOOM was DOWN two days and unreliable the rest of the time. We could not connect with each other and spent allot of time trying to catch where eachother was or going, I forgot I had a dry erase board in the room. There are phones near the elevators, so you can call back to the Staterooms. I would recommend to PRINT OUT your daily planner and toss as you go through your day, or take a picture of you plans each day to share with friends since NO internet. Then Young Adults attend the things you paid for and everyone in your group is aware of where you will be at one point in the day. When VOOM was down, EVERYTHING was down, HOTS could not determine dining scheduled for anyone it was a cluster of grapes... I had my print outs and had to PROVE I booked dinner times and excursions I paid for (Rubicon). I requested and received two days of VOOM back.

Hi Hoski, yep for the Chill Island Cabanas a total of eight wrist bands. those standing with you at check in get it and then i mentioned names and or room numbers of those coming. **IMPORTANT** make your band loose, so you can trade out with friends & get more. I was told, a total of eight allowed in... as the day went on, noone was checking fir wrist bands.. PS area did not seem that secure later on since no one checking bands...++NEWEST MAP OF COCOCAY & the now twenty cabanas, my location was #10 on the end next to the rocks.

Hi Bob_ky, Advice is to KEEP your Chill Island Cabana... ALL had a very good view, they were staggered enough, not blocking each other. #1 to #10 were the "front", #11 to #20 were in " back". I would buy it again if i ever wanted to cruise again. My frustration is the promised ameneties that were not included. I purchased mine was back in Oct 2018, had to wait for Coco to be finished and then, the month before my cruise i was reading NOTHING about what was supposed to be included. i emailed RC, required they provide me pictures as proof. After two weeks they said items not included " sorry", at that time Chill cabanas are up to $1200. So RC would make tons $ off me cancelling. I did get back $100 to buy a combination locking bag and a speaker since now not included. The location is GREAT, view is magnificent, food and bathrooms & bar were just too far for me. I just learned to walk in March & deep sand (3-4 inches) was just too much/ far for me. As well my tummy issues & i could not walk fast to make it in time. I started crying trying to explain to Excursion CS that the location they assigned was just too far due to my handicapp issues & they refused to change location for me( handicap was noted on my reservation since i was expecting to be in a wheelchair on Coco). The Chill Island cabanas were nice and quiet, #10included roof to keep rain out(which it rained fir us),ceiling fan, electrical outlet, round cooler where lid lifts that had 8 Evian iced waters, 6 towels, 3 person couch, two comfy chairs, toy chest sit down on lid, 2 floattie matts, 2 snorkle gear upon request. I can upload pics if anyone wants them.. included in another post on this blog.

HI all, was on CocoCay HOTS June 17th. Here is the newest photo, the hammocks were by #30 South Beach in the big flash spot upper part, .but might be moved now??? so could not rotate for ya(Im a dork on computers).