 Posts

14

Joined

Last visited
Recent Profile Visitors
The recent visitors block is disabled and is not being shown to other users.
stormchaser's Achievements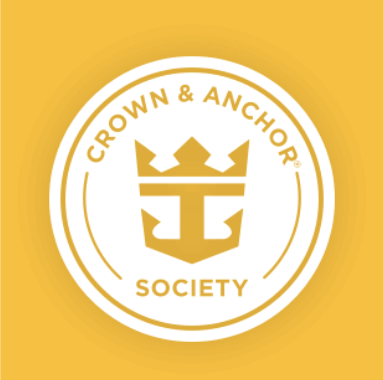 Gold (2/7)
7
Reputation
Well said. I like your diagonal line compared to my "tick mark".

If you book room 11213, then you would want to book room 11210 as this will be across the hall from your room. If you look at the deck plan that Matt has provided, there is a black "tick mark" on all inside cabins where the door is not necessarily obvious. (Please look at the legend to the right of the layout where it will tell you what the symbol I am talking about is and means) All other rooms do not have these tick marks because where the door is located would be obvious to the layout of the ship. I would definitely consult your travel agent, or just give Royal a call to ease your concerns. Hope this helps...

I have had multiple issues with my cancelled cruise that was supposed to happen this Sunday, July 19th on HOS. My travel agent has been a God-send as she has been the one waiting on hold for many hours on my behalf. (The last 2 weeks especially) She does not get paid until I cruise, and I am sure all on here can vouch for the money all TA's have lost since this all happened. She still calls and gives me updates with her same chipper voice as if nothing is going on in her world. She has been great as I have been frustrated with Royal over my issues. This is the reason I am sure that the posters on here, and myself, are very happy to have dedicated TA's who still deliver even when their financial world is being turned upside down....

I wish you luck. I contacted them twice over my cabana issue. I cancelled and re-booked back on April 19th. My first call was on May 11th. They said it was issued and I should get it back in 2 weeks. My second call (Talked to a supervisor) was on June 5th, and again he told me he fixed the problem and it would be 2 weeks. I just received my Cruise Planner credits yesterday, and now I got credit for both cabanas... My only concern is why did two separate people have to each fix my so called problem....

I did the very thing that you did. We cancelled our cabana to secure a better price on the cabana back in April for our July 19th sailing on HOS. I talked to a Royal Caribbean supervisor who assured me that it would be coming back to my card. (The first cabana, the second i wanted the credit) I just received my cruise planner credit and you know what happened.... Both cabana's are credited on that. As of now, I have way too much credit on the cruise planner, and still no money back from the first one. I am done with it, and have instructed my TA to do what she can to make this right. (I normally use my TA for the cruise, and my wife and I take care of all cruise planner stuff) I totally understand that they are short staffed and all, but when you talk to numerous people on their end and they assure you this or that will happen, and it doesn't.. You get the frustration. Good Luck!!

When our family was there, our girls (14 and 15) used water shoes for easy walking. My wife and I did not use water shoes, just normal slides until we wanted to go on a water slide, then took them off. As far as I know, they are not "required", just a personal preference.

Saw that very pool you were talking about as well. I think we will skip the "blue lagoon" part of our excursion, and just go to the ruins, then come back to the port and ship. Thanks to all for their advice. Much appreciated.

All points to consider. Thanks for the advice guys...

For our upcoming Harmony sailing in July 2020, we are stopping at this port. The port itself looks amazing and we are considering shortening our shore excursion to have time to explore the port. Has anyone spent extensive time in this port? Is it worth 2-3 hours of exploration?

GrandmaAirplane reacted to a post in a topic: Embarkation day lunch on Mariner, hoping to avoid crowds.

My family and I ate at Jamie's Italian for our embarkation lunch. There was a cost, but for us it was well worth it considering the lunch crowds at the normal places. We were also able to book it before our cruise via the cruise planner....

Thank you for the link.... Looks like it has some benefits.

Hi Guys and Gals, I wanted to ask on here as this is the best place to find actual facts... My wife and I will be purchasing Royal Caribbean Stock. We will be buying at least 100 shares. Have any of you taken advantage of the perks associated with being a shareholder? Is it all that it is cracked up to be, or are there loopholes in the system that make the benefit non-existent. Any and all information would be greatly appreciated.

Hi all, We are going to Perfect Day in July and have rented a Cabana. My question is this..... Do you get to pick your Cabana, or are they assigned randomly? Thank You in advance for your input.