Posts

255

Joined

Days Won

1
Recent Profile Visitors
The recent visitors block is disabled and is not being shown to other users.
ThyriC's Achievements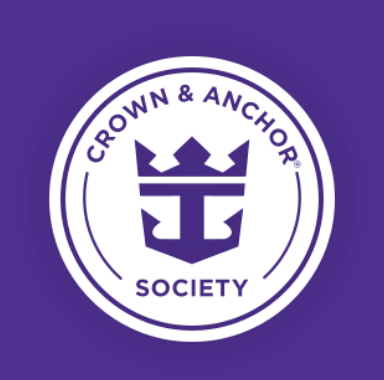 Diamond Plus (6/7)
326
Reputation
RWDW1204 reacted to a post in a topic: The Suite Life on Grandeur of the Seas to Bermuda 10/26-10-31 (live-ISH)

RWDW1204 reacted to a post in a topic: The Suite Life on Grandeur of the Seas to Bermuda 10/26-10-31 (live-ISH)

RWDW1204 reacted to a post in a topic: The Suite Life on Grandeur of the Seas to Bermuda 10/26-10-31 (live-ISH)

SUCCESS! Through persuasion from mother in law and myself.... Hub's bringing his suit for formal night!! He was going to do a button down shirt and nice pants, but... I got jacket and tie and dress shoes from him!! I did promise him though that he only had to wear it for dinner and once dinner was over he could run back to the cabin to put on his jeans again.

@CNA Jacksonville Its not that the TA will get you the best price initially, however some offer something like a small amount of onboard credit. Where I found their real value comes in, is the checking for price reductions as time goes by for your cruise. Sometimes the TA has a block of rooms reserved from Royal at a discount rate, and if they do, awesome! But in the case of the non block of rooms, they can reprice your cruise. So say you book initially and your TA got you a price that was 1000 dollars. You put down your refundable deposit and are all excited. 3 months later your TA working hard for you sees that your 1000 dollar cruise is now 800 dollars, and they get your cruise repriced at the lower rate. You just saved 200 dollars without lifting a finger. Cruise planner extras are a little different. Say you buy a drink package, and it comes out to be 60 dollars per person per day. You buy it because you're comfortable with that price. Well, you have an awesome TA who has been tracking cruise planner sales for you as well, and they tell you to check the cruise planner because there's a sale. Well you do as your awesome TA says, and that 60 dollar beverage package is now a 42 dollar beverage package, so you cancel your 60 dollar one and repurchase the 42 dollar one and a few days later the refund arrives for your 60 dollar one. Your amazing TA has saved you yet more money.

The docking at St George is HUGE for Empress. St George in my opinion is the best part of Bermuda. That alone would drive my decision even if Summit and Empress were the same, which they're not. That said Summit is a very nice ship. So I think it really depends to me what you want out of this vacation. Is your trip about the ship? Or is it about the destination? Both? If its more than 50% about the destination, I'd go with Empress. If its more than 50% about the ship, I'd go with Summit.

@coneyraven suuuuuure blame me. I mean I could see it, I'm such the troublemaker and all. She just couldnt bear to see me again. That or she threatened to leave because she knew I wasnt going to be in Baltimore anymore with my moving to South Carolina next year.

Waaaytooo, Ilona has been wonderful to me thus far. Within 12 hours of receiving my reservation requests since I'm on the UDP, I'm booked in to my preferred times and she told me to book what I wanted and if my schedule didnt look like it was going to agree, she could always cancel. And the spa menu she sent is a real godsend, it was something I was curious about all of the offerings that werent on the cruise planner. Looks like they're back on schedule though coming back from the caribbean she might be dodging the remenants of Nestor just a little bit but it doesnt look like something that could cause delays, at this point Nestor's just a low. I dont know why I didnt follow Tampa's weather in the past far more than I have recently. That weather is so darned accurate and it shows the tropics. It showed that low coming off of Africa that was starting to spook me but they're like, naw, we got you, its not coming anywhere close, dont panic.

ThyriC reacted to a post in a topic: The Suite Life on Grandeur of the Seas to Bermuda 10/26-10-31 (live-ISH)

ThyriC reacted to a post in a topic: The Suite Life on Grandeur of the Seas to Bermuda 10/26-10-31 (live-ISH)

ThyriC reacted to a post in a topic: The Suite Life on Grandeur of the Seas to Bermuda 10/26-10-31 (live-ISH)

Well I got my concierge email for Grandeur. It looks like my concierge is Ilona. Oh and @WAAAYTOOO I picked the Owners suite. I have a tendency when I get to rambling to not get the actual point. This was my letter in case anyone was curious what the letter looks like and what the perks on Grandeur are. Dear Suite Guests, Its my pleasure to welcome you onboard via e-mail the beautiful Grandeur of the Seas. We are honored that you have selected Royal Caribbean International for your cruise vacation. My name is Ilona Tsyhaniuk, your Suite Concierge onboard. I am available to assist you with any special requests you may have throughout your cruise vacation. My desk hours in the Concierge Club are daily from 8:00 am to 11:00 am and 4:30 pm to 8:00 pm. As a special VIP guest you are offered exclusive amenities and services not available to other guests onboard Grandeur of the Seas. For your convenience, here is a brief summary of those services: Access of the Concierge Club, located on Deck 11 just right beside the Viking Crown lounge. ( Using your GOLDEN sea pass card ). Upgraded amenities for the bathroom. Continental breakfast and special coffee served in the lounge daily from 7:00 am to 10:00 am Lunch on Boarding day in The Great Gatsby Dining Room Deck 4 12:00 pm to 1:30 pm Hors d'oeuvres, petit fours and complimentary bar setup served in the lounge every evening before and after dinner from 4:30 pm to 8:00 pm. Daily menus displayed at the lounge and pre-ordering for your dinner wine. Full Dining Room room-service privilege (available when Dining Room is open times only) Reservations for our Specialty restaurant, sports activities, Shore excursion! Spa appointments. Arrangements for private parties. Spa Bathrobes for use onboard. Business services such as copies, statements and any print outs, boarding passes, etc... Reserved VIP seats for production shows.(Please show Cruise Director's staffs your Gold Sea Pass card at the entrance). Exclusive Suite private breakfast at CHOPS GRILLE from Day 2 onwards at Deck 6 Aft 7:30 am to 9:30 am, Including departure morning (6:45 AM to 8:00 AM). The Concierge Club is a private area accessible on a 24-hour basis, with your golden suite key you will have access. For grand suite and above guests and the top tiers that have access to the lounge. The private lounge has been designated a smoke-free area. We respectfully request that guests observe a Smart Casual dress code when visiting the lounge (no swim or pool attire is allowed, footwear is required at all times). To ensure all our guests are able to enjoy this exclusive lounge we require that all guests 20 years and younger must be well behaved and accompanied by a parent or guardian at all times. Please come and visit me in the Concierge Club or contact me by dialing 4446 from any ship phone. If there is any way I can be of assistance to make your cruise vacation more enjoyable, please do not hesitate to ask. We hope you will have the vacation of a lifetime onboard the Grandeur of the Seas. Salon & Spa appointments, shore excursions and some of our other services often get sold out. Therefore, it is recommended that these be booked in advance either through the Royal Caribbean website at http://www.royalcaribbean.com/home.do or if you prefer, by emailing me and I will make the reservations for you. Once the reservations are made, I will send you an email confirming the details. If you have any further requests please do not hesitate to contact me.Please see the below menu for the SPA.If you have any dinning room request with regards to timing, location or if you are travelling with friends or family and would like to be seated together, please let me know via email at your earliest convenience. The 1st seating is at 5:30 pm and the 2nd seating is at 8 pm.Kind Regards,Ilona TsyhaniukSuite Concierge | Grandeur of the Seas®

I start packing my packing cubes with stuff that isnt folded about 1 month out. So toiletries, electronics, cables, all that stuff. 2 weeks out the packing cubes with clothes that dont wrinkle or wrinkles come out easily (jeans, tshirts, undies, socks, shoes) get packed 1 week out, Formal attire and clothes that wrinkle but the wrinkles come out easily go in. Packing cubes also go into the suitcases at this point 2 days out. Final check against spreadsheet of clothing, toiletries, electronics. Medication is packed. Purse is checked. Cruise binder triple checked and I self email cruise documents just in case. I have two email accounts that I hold the cruise documents in. Copies are on my phone. Documents checked into the cruise binder and double checked that there are copies of the copies. 1 day out. One more check just in case. Likely last minute trip to the dollar store because I know despite all of this checking and spreadsheets, I forgot something.

I'd take the forward one. Aft motion is a bit much for me but forward never has bugged me.

Bring that Old Bay @coneyraven Old Bay isnt just a seasoning, its a lifestyle

I wish I had known about the green apples and ginger seasickness remedy. I remember on my first cruise WAY back when, I stared out my porthole at the waves. Not at the horizon, at the waves. For HOURS. I got SOOO motion sick. I was given a shot from the ship's doctor that knocked me out for 5 hours, but I was SO much better afterwards. Now I was a teen at the time so I have no clue how much it cost my parents for the shot, but it was worth it, for me. And I learned my lesson the next cruise. I ate green apples and took a little crystalized ginger at the first sign of queasiness, and no sea sickness. I could stare at the waves without any issue. After that I started taking bonine or would get the patch from my doctor. The patch does make me a bit drowsy, but it works for me. Bonine for me is a bit hit or miss. Essentially I need something that knocks me out and then I'm good or the green apples and ginger. I wish they made a green apple and ginger smoothie for seasickness onboard, because there's something magical about that combination for me

Hello Crew Member!! Thank you for all of your hard work. Every day, every moment, making those guests lives a bit brighter because of YOU

I dont think hub and I will be in Baltimore anymore when she finally leaves Baltimore. But if there would be any reason to return, seeing Lady G off is a good reason. I might try to score a "business trip" to Baltimore when she returns home for the last time just to say goodbye

I think a culturally enriching cruise would be GREAT! Especially since its culturally enriching. You're not going to be culturally enriched if you're not immersed in that culture. What I would suggest though, if you're sailing out of china, read up on the visas. DO A LOT OF READING ON THE VISAS. China isnt somewhere where you just take your passport and you're done. Same with reading up on Chinese culture norms. They're much different than the USA. And that's a good thing. Just realize, its their culture, their country. Also I'd recommend spending a week in China before your cruise (or after) because you're travelling all that way. Really get to know the local culture, local food, local people. Really get enriched. I'm adventurous when it comes to not speaking the local language. There's a lot of pointing that happens when you dont speak the local language. And pointing in a good way. Your mobile device is your best friend when it comes to your pointing game. Want a particular food? Bring it up on the phone and point! A good translation app helps a lot as well in understanding chinese characters.

I think Delmarva will be fine even without a Vision class ship in it. New York is not that far away and opens up the megas to a market that historically has cruised small. Now is it a bit of a hike to get to New York from Baltimore? Without traffic about 4 hours. Not bad, but certainly not the 20-30 minute drive I'm accustomed to. But Delmarva has always had access to the big ships. They may also try to put a Radiance class ship into the Chesapeake. Now the thing is, Radiance will fit under the bridge, the problem comes with the basin in which the cruise ship has to turn around in. Supposedly that's not big enough, but I honestly doubt that. I also think Baltimore would be wise to think about their cruise port if Royal cannot fit a ship because of the basin size. Possibly lose cruising dollars to New York? The port of baltimore has been really tooting its horn about the size of container ships it can hold, so if it could fit a larger cruise ship, it may actually be a boon for Baltimore. Baltimore will never be able to hold a mega ship. The bridge is just too low. And raising the bridge is a crazy expensive option. Would it be awesome to one day see Harmony of the Seas cruising into Baltimore.... sure. But the amount of work it would take to bring an Oasis class into baltimore would be too much. I'd think instead, once Enchantment retires, they'd bring one of the Celebrity ships into Baltimore. Maybe one like Millennium. Or perhaps a new class of ship would be able to service the smaller ports. To serve Tampa, Cuba, Baltimore, etc.

I'm also heartbroken to hear this about Lady G. But at least I have a chance to say goodbye to her. I guess my move to South Carolina was serendipity. When Lady G leaves Baltimore, so do I.