 Posts

29

Joined

Last visited
Recent Profile Visitors
The recent visitors block is disabled and is not being shown to other users.
Noonstar's Achievements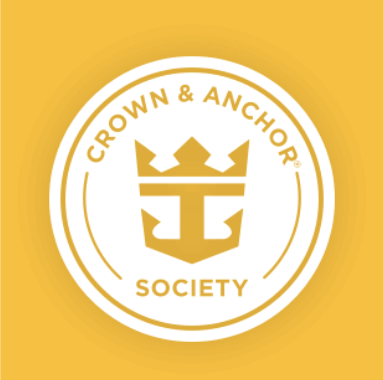 Gold (2/7)
26
Reputation
So far, I have found it better to book on board. There is always some package deals on board and daily discounts that are not available pre cruise. I booked 3 sessions for last December sailing pre cruise only to find that I could have gotten at least a 30% discount had I booked them on board.

Yup. That's a confirmation! Food items are covered as well. We had great cheesecake at the coffee house next to Cafe Promenade. The coffee there is delicious and they also have bottled Starbucks Frappuccino and Latte.

I am back from my cruise and it was a wonderful experience for the entire family. In fact, we have booked our next star class cruise on board. I guess there is no looking back from now. Firstly, I must say that star class is truly an experience and having a genie really makes a difference when it comes to booking of activities and making those reservations at specialty restaurants. The sheer number of exciting activities available on board plus the huge number of passengers equals to some careful planning needed, especially if you are travelling with kids. Here are some reasons your genie will be invaluable; 1. Planning Normal: Upon embarkation, at about 11.30 am, a snaking queue, with at least a hundred people, had already formed, all waiting to book their on board activities and make reservations for lunches and dinner. I was also informed that some of these activities cannot be booked pre-cruise. The line grew exponentially by the time we finished lunch and there were still people queueing when we went down to our muster station at 4.30 pm! With genie: We sat down for a leisurely cocktail at Schooner Bar while our genie confirmed all our bookings for us and helped us to activate our Voom package on our devices. All these took about 15 min. After that, we were escorted to lunch at Coastal Kitchen. 2. Time consuming Queues Normal: There were long queues for almost all the activities which limits the number of times you and your family get to do them. I overheard some of the guests complaining that they had been in the queue for about 20 min and they were only mid way to the front. Some activities were also fully booked for the entire duration of the cruise from day 1. So, many without reservations were turned away. With genie: We got to skip the queue and could even do the activity multiple times if we wanted too. (We did not take up the offer to repeat the activities, considering the dagger stares that we got, yikes!) 3. Best seats in the house Normal: You will need to get to the shows early to get your preferred seats and even then, you may not be successful some times. With genie: Our genie booked the seats for us based on our preference and also escorted us to our seats each night. We only had to turn up 5 min before show started each night. That's all on genies for now. If you have specific questions, you can ask me too. Oh yes, by the way, genies are not allowed to communicate via WhatsApp. For me, we communicated through Facebook messenger.

Hi everyone, I just disembarked from Quantum and indeed, there are NO diamond lounges on board. However, diamond members get to have happy hours drinks at music lounge daily. Solarium is only for adults. Concierge Club, which is on Deck 12 (aft), is only available to suite guests. Suite guests also have access to a private sun deck that is empty most of the time and this deck offers spectacular view. This sun deck can be accessed by a special stairway that is closed off and only accessible to guests with sea pass cards to suites.

Lunch menu at Coastal Kitchen

Wonderful view from inside Coastal Kitchen.

I am on board! My genie, Eva is super efficient and she is Great.

Everything will be charged to your credit card. So, you can skip the queue to settle your bill on the night before disembarkation.

@BaikG I believe Star class will be available on Quantum for sailings out of Singapore even in April 2020 but I will confirm that with my genie. Also, I will be happy to answer your questions after my cruise. By the way, my genie has introduced herself. She is Eva Lee and seems very competent.

Bring a pen and a highlighter with you. You never know when you want to write a thank you note and you most definitely want to mark out those activities that you don't want to miss on your cruise compass.

@WAAAYTOOO Thanks for the advice and tips, especially on ordering to the suite. I can really see why you are the absolute Queen on SC.

It will be my first time in SC so I probably won't be able to tell the difference. I think everything will be "WOW' for me. But I am going to write about my experience after my cruise on 30 Nov. It's a month away...Gosh! I am so excited! Looking for a little advice here. Should we plan out our dining venues for the entire cruise and let the genie know if we want to dine at specialty restaurants for dinner each night and for lunch on embarkation day? Or can we decide day by day? When will it be too late to let our genie know?

@SuperNinja enjoy your cruise!

Shanghai is a great place to visit. Cosmopolitan and yet retaining an old world charm. You can definitely spend a couple of days in Shanghai if you have the time. Moreover, it is autumn now and much cooler compared to a month ago. So far, I have only sailed out of Singapore. I am thinking of sailing out of Tianjin next year on Quantum of the seas. Looking forward to getting some insights from your experience.