Posts

19

Joined

Last visited
Recent Profile Visitors
The recent visitors block is disabled and is not being shown to other users.
ranchlady403's Achievements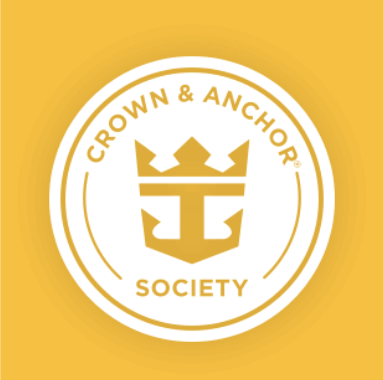 Gold (2/7)
15
Reputation
We leave in 3 weeks and have heard NOTHING!!! Only discovered the ArriveCAN problem when we saw it on the blog! Somebody from the Cruise Line needs to get the word out.....

We are sailing Sept 1st on Adventure. Two of the ports are listed as Canada. Will we need the Arrive CAN forms completed in order to go on an excursion? How far in advance should they be submitted? Will they give us the forms on the ship - or do we fill them out before we board?

Is ArriveCAN still required to leave the Adventure of the Seas in September?

Flying in the day before into Newark. Any suggestions for safe hotel for 1 nite? When we looked at map - it looks like it is mostly an industrial area. How about restaurants? Sailing 9-1 Adventure....

They should be dropping the requirement for a test soon.... especially if you are fully vaccinated and boosted..

Got my email.... Gonna register for sure...

Berth???? Isn't that like something that happens when you have a baby??? A New BIRTH??? Oh WAIT - NOW I SEA!!!

have you crossed a block threshold at the same time as someone else in your household in the same cabin? YES - We have both sailed the exact same cruises. We have been awarded one block with each 70 point achievement. If you know of anybody looking for "LIBERTY" block. We have 3 and are certainly willing to part with 2 of them. CHEAP!

Currently, Royal is offering only short cruises out of Galveston (4-5-7 days). We would love to see longer itineraries that could perhaps reach So America. We have done back to back several times on the Liberty, but as everyone has said - that gets tiresome - to go to the same ports. We have flown to Florida to get longer cruises. The cost of the airfare would pay for another week on the ship out of Galveston.

If anyone is interested in a crystal block with an etching of the "Liberty of the Seas" - I have 3 that I would be willing to part with. I will post photos if you are interested.

Just returned from Liberty last week. We saw everything from lacy and frilly gowns to black cocktail gowns to glittery dresses to long skirts and sparkly tops. Men were in Suits with ties, suits with no ties, long sleeved shirts with and without ties, men in sports coats and even men in dark slacks with dress shirts - open at the collar.... Bottom line is be as dressy as you want. This is YOUR vacation. Just enjoy and have fun!!!

If you can get 2 adjoining cabins - you are better off space-wise. You have 2 bathrooms and more actual square footage than one Junior Suite. BUT - if you are going for points - the Junior Suite gives you double points and single bath. Are you already getting double points for 2 cabins?

We have solved the hard mattress issue two ways. First - we roll up a 3" mattress topper as tight as we can get it and tie it together. Stuff it in a suitcase and fill the rest of that suitcase with whatever else we are taking. This requires 2 large suitcases for most trips. BUT - the comfort of the softer mattress is worth it. Just remember to take it off of the bed when you come home. Second - if we are flying and can only check one bag - we ask the room steward for 10 extra pillows. We put them under the sheet and remake the bed. We have a "pillow-top" mattress literally!!!

We already have 2 Liberty of the Seas crystal ships from loyalty points. Can these be traded for a different ship? Can they be sold? What would be a good price to ask if we sell one?

Are these "Blocks" important enough that someone would buy one? I have 3 and am willing to sell....