Posts

56

Joined

Last visited
Recent Profile Visitors
The recent visitors block is disabled and is not being shown to other users.
June May's Achievements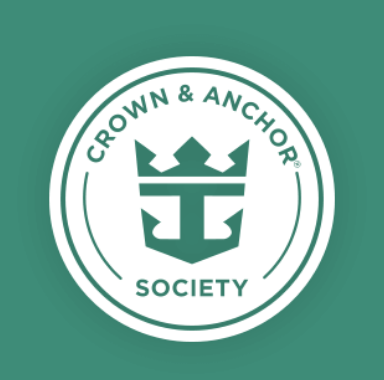 Emerald (4/7)
78
Reputation
June May reacted to a post in a topic: "The Starry Neighbor (Neighbour?) Chronicles: Pining for the Fjords" – Anthem of the Seas, July 8th-15th, 2022

Sarah reacted to a post in a topic: "The Starry Neighbor (Neighbour?) Chronicles: Pining for the Fjords" – Anthem of the Seas, July 8th-15th, 2022

June May reacted to a post in a topic: "The Starry Neighbor (Neighbour?) Chronicles: Pining for the Fjords" – Anthem of the Seas, July 8th-15th, 2022

June May reacted to a post in a topic: "The Starry Neighbor (Neighbour?) Chronicles: Pining for the Fjords" – Anthem of the Seas, July 8th-15th, 2022

CruisingOz reacted to a post in a topic: Quantum - November 18, 2022 - November 24, 2022 (6 Night Queensland Cruise)

I can speak to that, Dave - I had my ex's name down as second guest on my 2019 sailing, always intending to no-show him (was taking advantage of the 50% off second guest that was going on when I booked). I wanted the Deluxe Beverage Package, called Royal to tell them he didn't drink (absolutely true, for medical reasons) so I could just buy a Refreshment package for him. When I no-showed him, that was refunded, along with the port fees and taxes. No muss, no fuss. Enjoy travelling solo!

I still cheer when I see SpaceX land a booster on their drone ships. And I love the name of this new one!

That's correct. It's up to the states (largely eastern seaboard) to agree protocols and procedures with the cruise lines before they open the ports to their ships. But CLIA has been in there for months, negotiating on this issue, and the evidence from everywhere else in the world is pretty clear - cruise ships have great protocols that are keeping passengers healthy. I don't think P&O or Royal Caribbean would be so confident of cruising resuming if they weren't very close on agreeing protocols with the state governments. Still keeping my fingers crossed though!

Since cruising is still suspended in Australia, we have no idea what, if any, testing protocols will be in place. Wasn't expecting to be recognised as Diamond for these cruises, but it's going to come into play for any cruises I book after that - I'll take that gladly!

Thanks @Matt - that is exactly the information I was looking for!

Hi folks! While we still aren't cruising yet in Australia, there appears to be light at the end of the tunnel. Showing supreme (possibly misguided) faith in our respective State and Federal governments, I have a cruise booked for November this year. And then I got the email extending the double points offer for Australian cruises. I'm a solo traveller, so my 10 night cruise will net me an astonishing 40 points, putting me within a whisker of going Diamond - something I never thought would happen. But seriously, how could I pass up another cruise with double double points? So I booked a 3 night sampler on Quantum of the Seas directly before my already booked cruise. This ticks two bucket list cruise items for me - getting to Diamond after both cruises, and first ever B2B cruises! I'm curious about what happens on turnaround day when you have a B2B booked. I'm not in the same stateroom, but am in balcony staterooms for both cruises. I'll be perfectly happy to disembark and spend the day hanging around the brand new cruise terminal here in Brisbane, Australia (please the gods that they have a decent coffee shop at least or it will be a long day!) but would just like to know what to expect.

Thanks so much for the live blog - it has been really interesting to see how RC are sailing out of Singapore, because I am fervently hoping that they can persuade the Australian government that the same model can be used for our cruise season later this year. We're in the same position as Singapore with virtually no community transmission. Plus, I'm booked on Quantum in 378 days - nowhere near Star Class, but as a solo traveller in an oceanview balcony, I'll have all the space I need. ?

So, I've got a cruise booked for March 2022. Out of the brand spanking new cruise port in my home town of Brisbane, Australia - yay! No flight or hotel expenses! And I lucked out big time in the Black Friday sales and scored excellent prices for the deluxe beverage package and Voom - I was a little surprised they were for sale so far out (I mean, it's 477 days today). But I still peruse the Cruise Planner regularly, mostly waiting for shore excursions to come up - I'm cruising back to the South Pacific, and it might be nice to get some more of the local history and culture. When I spotted the Sushi and Sake lunch. Never seen it before. Menu looks fascinating, and as someone who has never even tried Sake before, I'm keen to do so this way. Has anyone seen this/done this on other ships with an Izumi onboard? Just curious what it's like!

My cruise isn't til March 2022, but I checked the cruise planner for sales and wow! Deluxe drinks had been $107AUD, and had dropped to $66AUD. Grabbed that, then realised they had Deluxe + Voom for $77AUD. Quick cancel and re-book, and I've saved myself almost $300 on what I was prepared to pay for both together. I call that a win! Plus, there's another Black Friday sale before I cruise - who knows? It may dip even lower?

Thanks all for the advice. Five minutes on the phone with a very charming man named Mario and I had my guest invoice with no fuss! Only 629 days to go ?

Hi all I recently booked a South Pacific cruise for 2022 (as soon as the itineraries came out here in Australia!) - I figure by then, we'll all be back sailing, even if it may look a little different to what it was in the past. Previously, once I booked (direct with Royal), I'd get a guest invoice, showing the breakdown of my cruise fare, showing the deposit I'd paid and when the balance would be due. This time, all I got was an email stating I'd paid a deposit. Is this the new process? Or should I be contacting Royal to get my guest invoice?

Now I'm home from this cruise, I can comment from my original account! I can now say two things: I've been to New Zealand - Kia Ora to all my new mates there! And that I've cruised with @twangster … although, there were ~4200 other guests and I never knew who any of them were unless we had the good fortune to meet at dinner in the main dining room, or on a shore excursion. I chose this cruise for the Hobbitses - I did the tour out of Tauranga that takes you to Hobbiton. The actual movie set rebuilt for The Hobbit trilogy, in the same spot on the same farm where they filmed the Lord of the Rings trilogy. Then in Wellington, I visited the Weta Works studio, where they did the props and costumes for both trilogies, and are currently working with James Cameron on the next four Avatar movies. Like @twangster, I also visited Mount Victoria, and took in the splendid, if very windy, scenery, and then took a walk to some spots where various scenes in the trilogies were filmed. That was pretty neat. But hands down, the Sounds, particularly Milford Sound, were the most wondrous. It was so still and quiet from my balcony in Milford Sound, I could have been the only person on the earth there. It was an exquisite experience. And I really loved Ovation - for all that she is a honking great ship in the Australian cruise experience, I rarely felt crowded or hemmed in by people. And the crew were pure gold. I'm already planning ahead to another cruise to New Zealand, and it will be Ovation all the way for me!