Posts

25

Joined

Last visited

Days Won

2
Recent Profile Visitors
The recent visitors block is disabled and is not being shown to other users.
Sunken dreams's Achievements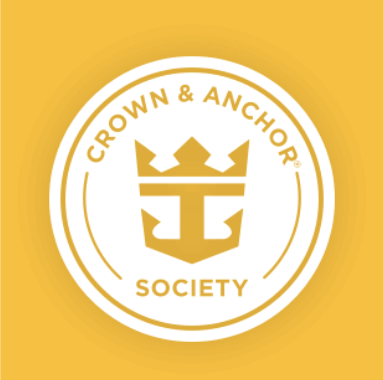 Gold (2/7)
77
Reputation
I decided against a daily blog of the Allure as this ship was so very close to the Oasis of the Seas. Instead, I will call out what I think are the main differences I noticed. The good: entertainment - overall a step above the entertainment on the Oasis. Mama Mia was the Broadway show on board. I think that because I grew up with the music of ABBA I enjoyed this show better than Cats, the Oasis Broadway show. Headliner show - Ronn Lucas was the ventriloquist act. He was good and very funny. Blue Planet production show - good but I thought it had so much more potential. The effects were great but the lack of story dropped it down a bit for me. The bad - The food- bad isn't the correct word, but the selection seems thinner and more items I have enjoyed in the past are disappearing. New items are not showing up to replace them, just repeats from previous days pop up on the menu more. the Coke machines- my big complaint. On a ship this big it is just wrong to sell soda packages based around coke machines that are almost always behind locked doors. Four in the Windjammer that are inaccessible when it is closed, or even when open, two are unavailable because that side is closed. One in the Wipeout Cafe that has very short hours. Two in the Promenade 24/7 but usually with at least one out of much of its product and in need of service the number of machines is probably about right, placement is bad. The Other- itineraries: I wish there was greater variety of itineraries Out of our three stops, I only bothered to get off the ship in Puerto Rico. St Maarten and Labadee are one time visits for me. I know everyone is different and this is very subjective. I do look forward to my June Amsterdam cruise for new destinations. The ship overall is in good shape no complaints there. I had the internet "surf and stream" the whole cruise. I Speedtested it multiple times and consistently got ~3mbps. Not blazing fast but it's in the middle of the ocean so no complaining from me I consistently got notifications from my security system and the video loaded after a short wait. I didn't see the rude passengers we have encountered in the past. The school year kept the children to a minimum. Elevators were rarely packed and when it was busy people seemed willing to pack a few more on. Overall, I would rate my week on the Allure of the Seas a solid 4/5. Oasis class remains my favorite.

I will be on the cruise with you. In theory we are celebrating my wife's birthday. In reality I'm celebrating just being on a cruise and not at work. ?

Chops Grill for embarkation day lunch. Perfect way to start the coming gluttony! its also my favorite place to eat every day.

We bought both the Royal Caribbean and the Carnival tags since we cruise on both. They hold up really well and never a worry about my luggage getting lost due to a torn tag. Highly recommend them. Our tags for the upcoming cruise showed up on 49 days to cruise date. I wouldn't worry about printing the Set Sail pass until they show up.

We have had a connecting room on the Independence. I always look for another room now. You could always hear the next room when we were there. Did force us out to the ship more though, so that is one plus...

I have been tracking the group cruises hoping to get one I could make but no luck so far. Someday... My daughter made cruise T-shirts for me, mostly food related. She knows me too well.

We got to the terminal right around 10:00. There was not really anything to do in the morning around the hotel. I expected to stand in a line waiting for security to open but we went right through to checkout. It was quite impressive how Royal processed people quickly, exact opposite of Carnival.

I honestly thought the hot water to my sink was shut off until I had almost finished shaving and the water started to get hot. I think the water lines to the sink must be very long and with the water conserving screens on there just isn't enough water getting to the sink to change the temperature on normal use. My son is pretty anti-social. It's hard to tell when he is willing to make an effort to be social although he is better since starting college. I would have loved to have met you and your family. I always wonder if I will run into someone who follows RoyalCaribbeanBlog. Matt got me hooked with his podcasts. ?

Day 7 - Sea Day Our final day at sea was a very beautiful one. If only we had started with weather this nice. The wind is almost nonexistent, the seas are glass, the sun is out. What an awesome ending to our cruise. Windjammer breakfast was followed by browsing on the promenade, followed by a second lunch at Chops Grill. Another great way to spend the last afternoon. Of course packing brought home the reality that all good things must come to an end. The Farewell show was our final appointment for the night. Overall the three biggest highs of the cruise in my opinion were: *The Cruise Director Chris Brown and his staff *Chops and Izumi *Our Wait staff in the Main Dining Room The lows: * Water pressure in the stateroom (sink took forever to get hot water when I shaved and rinsing the razor was next to impossible) * Dated shows. I really miss the Oasis shows * The weather for the first half of the cruise. The gamble we take when booking so far in advance. I would for sure go on the Adventure again, although I still have so many more ships to explore. Current plans are the Anthem in November, Navigator in December, Serenade next June.

We have been in inside connecting cabins and the door has always been just one. I personally am not a huge fan of them because they seem to let the sound right through. I always worry about disturbing the neighbor. I try to avoid them. As far as the guarantee cabin changing, from the day I bought my guarantee balcony on the Oasis I watched as I was assigned a grand suite, then within a few hours I was assigned an ocean view balcony that we really loved. It would have really been cool if the suite stayed but I assume it was a glitch that was quickly fixed.

Day 6 - Sea Day Today was a mostly quiet and relaxing sea day. We had breakfast in the Windjammer then browsed the on board shops for a while. A bit of extra calories burned walking decks four and five then it was lunch time. Even with this being my fourth Royal Caribbean cruise, we had not yet tried Izumi so we decided a few rolls for lunch would be nice. It was a great break from the normal cruise fare and I will definitely be going back again at my next opportunity. Even though my wife is ver particular about her sushi, she gave it two thumbs up. More lazing around then the second formal night in the Main Dining Room. I haven't said it yet, but My Time Dining is a really nice feature. It's even made better when you get to keep your wait staff the whole cruise like we did. After dinner, the next on the agenda was the production show Can't Stop the Rock. After the Oasis and Independence I really miss the Broadway style shows. The rock shows don't have the same quality and appeal. 80s Dance Party in Studio B filled in the time before the Quest Game Show. This is definitely a lively and crazy show for the adults, not for the prudish or for the shy. I tend to be on the quiet side, but you can't help but participate and help take your team to victory. For the first time in almost twenty years my bald head was useful. Our team won, but the participants are really the show here and it would have been fun even if we lost. Tomorrow is our final sea day.

It was a long walk for sure but it was one I was really glad we did. There is so much to see both in terms of people and architecture that we never would have seen via bus or subway. The phone GPS didn't seem to work really well in Manhattan which didn't help a lot but we found our way eventually.

Day 5 - Nassau, Bahamas Early this morning we docked in Nassau, along with four other cruise ships. The dock was pretty busy on both exit and entry, but the flow of people seemed pretty smooth. The excursion stations wasn't quite as organized as I have experienced elsewhere but we all found our group. My wife headed to Nassau Essentials tour while my son and I headed out to snorkel again. Considering how sunburned I was, snorkeling two days in a row may not have been my smartest idea. The wind was still blowing pretty good but the water wasn't quite as choppy as yesterday so it was a bit easier to enjoy a bit of time swimming with the fish. No surprises today for me although my son reported that he saw an eel. Not wasted for sure, but have to remember to spread out the sun filled fun next cruise. My wife seems to have decided that she is done with bus tours. She wants to get out and explore all the exciting new/old places and the bus tours just don't have the time for that. Maybe next time I can talk her into scuba diving! Yeah, probably not. We all arrived back at the boat in time to catch a late lunch and a short nap before it was time get in a few walking laps then head off to dinner at the main dining room. Just the wife and I went today since our son had other things he wanted to do. Our waiters made sure that if we thought he needed a plate to go they would provide it. We assured then he was fine and doing his own thing. We had a pleasant couples dinner then headed off to the headliner show. I have to admit I am not a huge fan of ventriloquists and the headliner tonight was a ventriloquist named Kevin Johnson. My wife asked me nicely to go with her and since I wanted to live until tomorrow I thought it would be a good idea to go. He was surprisingly funny and I truly enjoyed the show. An hour later I was back in the theater with my son laughing just as hard at the show the second time through. Even though we are headed back to NJ tonight, I still have two sea days and plan to fully enjoy them both.

Sunken dreams reacted to a post in a topic: My NonBlog report Card-Grandeur of the Seas May 5-10, 2018

Day 4 - Coco Cay This was my first visit to Coco Cay. My wife and son headed off to the theater for their parasailing excursion while I took the regular tender to wait for them to finish. There were very few people on the tenders this early so I was able to walk right on. After a short wait to allow a few more people on, we headed over to the island. The new pier construction is well underway and will make access so much faster. We unloaded and after a short wait the tender with the first excursion group pulled in. Amazing enough, I had beat them by at least five or ten minutes! Sadly the parasailing was canceled due to weather, the wind won again. My wife grabbed a lounge chair and my son and I went to pick up the snorkeling equipment. The water was about the perfect temperature but the wind was kicking up waves so the deeper sections were closed to snorkeling. We headed out to the floating platforms and took in the underwater sights. In addition to the standard sunken boat and plane, we were lucky enough to see some nice schools of fish and quite a few sea slugs. When we had our fill of swimming and drank plenty of sea water we decided to head back to the ship for some spa time, lunch at the Windjammer and then an afternoon nap. Dinner in the main dining room was great as usual and service was excellent. Our waiters brought extra appetizers and desserts "just in case" again and were sure to ask my son if he needed any more food. He is a skinny nineteen year old, but I never thought he looked under fed. The ice show for the evening was "Cool Art, Hot Ice". The doors opened at 7:30 for the 8pm show but by the time we got there at 7:15 there was already a huge crowd waiting for a seat. We were lucky to get good seats, but the seats filled up fast. The show was as good as I expected, and it's easy to see why this is such a popular event on board. I still find it amazing these performers can put on a show while the boat is moving. Next up, Nassau Bahamas.

Day 3 - Port Canaveral, FL It was a slow morning today, so we had breakfast in the Main Dining Room. Nothing against the MDR but I think I prefer the Windjammer for ease and variety in the morning. We arrived in Port Canaveral right about noon. On the way in we passed the Oasis of the Seas. Even a large ship like the Adventure looks tiny next to the Oasis. We docked at a terminal that looks like an NCL terminal and were cleared to exit the ship very quickly. The family went to the Kennedy Space Center guided tour. Our tour guide Larry did a great job guiding us through the KSC. No launch today but considering how busy it must get that was probably a very good thing. It's amazing that anyone was brave enough to sit on the top of those early spacecraft considering how many violent failures there had been. The tour ended at the Atlantis building. Such a huge jump in technology over earlier rockets. If you get to go to the Kennedy Space Center, I highly recommend the space shuttle launch experience in the Atlantis building. It took about 30 minutes to get in but was completely worth it. We were back on board before 6 pm even though all onboard time is 8:30. A nice quiet meal in the main dining room and I am now on the pool deck enjoying our first really nice evening weather of the cruise. I have to say I really love Florida and would live here if only my job would allow (Special shout to my daughter and her husband who moved to Miami TODAY to start her Med school, so proud and so jealous). Tomorrow morning we hit Coco Cay. Another first for me!