 Posts

30

Joined

Last visited
Profile Information
Gender
Location
Interests
LadyB's Achievements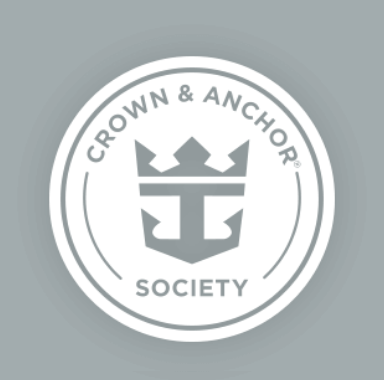 Platinum (3/7)
12
Reputation
We are traveling to Europe before our Mediterranean cruise and although I have an international plan in place I don't know which things to turn off and which to leave on. Can someone please help with things like Data Roaming, Cellular Data, Cellular Data Options etc. Also, which apps do I leave Cellular Data on and which can I turn off. I just want to send and receive text messages and emails. Any help will be greatly appreciated. LadyB

My understanding is anything confiscated at the beginning of the cruise will be returned at the end.

Thank you for taking this further. I'm sure anyone traveling on that ship in the near future is grateful you took the time to report this to the proper authorities.

We've always known Surge Protectors are not allowed on RCCL ships, but I was just watching a Vlog by Griff & Alyssa on Youtube and they just had they're power strip taken by security. Security told them power strips were no longer allowed on Royal ships. They said people were leaving them plugged in and the strips were over heating and starting fires. This was just yesterday on their cruise to the Caribbean out of San Juan. Has anyone else heard of this?

Perfect!! This is exactly what we are planning on doing. I guess I just needed confirmation we were doing the right thing!

Thank you so much! We are doing Oia at 8:00am returning to the ship at 11:00am with the rest of the day by the pool!

We're sailing in Jewel if the Seas, leaving Rome on September 27th for 9 night. Thanks for the bump!

Thanks, NS8VN. That's exactly what I did.

Thanks, Matt. Took a minute, but I finally figured that out. BTW, I absolutely love this site so I became an INSIDER and well worth it. It must have taken you quite a while to set this all up, and I, for one, appreciate it!

Thanks again, twangster! I just checked and my edocs aren't ready quite yet, but I'm still 61 days out. I'll check back when it get's in the upper 40's.

Thanks, JLMorgan. That seems to be the consensus, so I'll keep an eye out for the email.

KathyC, Thank you so much for letting me know. If I remember correctly that's were they we're last cruise. Now if I could only remember when I get my edocs! ?

Any suggestions for Santorini?

Excellent question john818! I think I understand how it works now, however I don't think Jewell has the IQ and that's the ship I'm sailing on. bummer?

Thanks for the heads up, but I bought a set of these for my cruise several years ago and absolutely love them. I got the ones with the metal ring that screws closed and they have lasted really well for several crusies.