 Posts

303

Joined

Last visited
Recent Profile Visitors
The recent visitors block is disabled and is not being shown to other users.
Zacharius's Achievements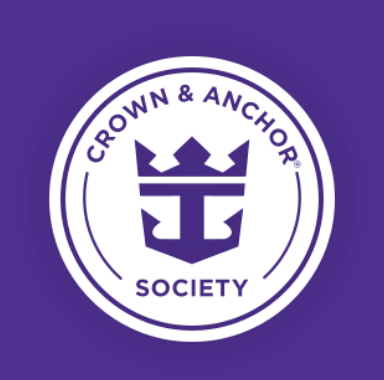 Diamond Plus (6/7)
312
Reputation
I'm not sure I want to know the origin of that nickname

It was early May, I think. So not quite as early in 2018 as I thought, now that I actually put brain power in to it. We were on Freedom of the Seas too, though, as it re-positioned from Ft. Lauderdale to San Juan via Nassau, St. Thomas, and St. Maarten.

Back in 2012ish, we stopped in Labadee and did this small 20-person or so excursion which was basically just a half-day floating in the water and drinking. They took you on a 25-30 minute boat ride far from anyone else, to some small little "island", and you basically just floated in the crystal waters and drank unlimited Prestige and rum punch. That was it. That's the excursion. I have such great memories of it...and then at some point in the day, the memories end. Note the unlimited Prestige and run punch. We did that one in early 2018 and had a great time too. It wasn't long after Hurricane Irma and the guide (the owner's son...Brett? Brent?) told us about his story of escaping the storm, and had a good mix of showing us the real impacts on St. Maarten (including sunken boats and yachts, destroyed homes, etc.) while also making sure we had a blast and enjoyed the vacation.

I personally think Turks & Caicos Islands are one of those places that just needs a land-based vacation. I've been a few times to a few different islands, and the place is just...outstanding. Out of this world. I couldn't imagine rolling in on a cruise ship and only spending a few hours. Just my opinion (and I have not been to Grand Turk, just Providenciales and a couple of the Caicos islands).

I'd say that depends on what your definition of "better" is. A lot of people use "better" to mean "cheaper", but I don't think that's quite fair. To me, "better" means "better value". If you're paying 15% more for a product that's 30% superior, you're getting a better price, even if it's not a lower price. Being a frequent flier, I look at everything from a flying standpoint, so here's another example - I can fly an old United Airlines 777-200 to Hong Kong for $100 less than a new Cathay Pacific A350. It's a lower price, but I'm going to pay that $100 to have a vastly superior soft and hard product experience.

And note there may be two sets of fees for something like this - one for the travel agency, and one for the airline. It would all be in the fine print when booked or reserved.

Here's what we have done - very little. We get off, we walk around, get out of the tourist core just a bit (some people find it unsafe, we are okay with it, but are experienced travelers in the developing world, so we're never too worried...but judge your own comfort level), get some local food at a non-touristy place that we can't get at home (especially conch), get a few beers at Pirate Republic (not the best beer, but it's vacation so mediocre beer tastes better than usual), head back to the ship, and enjoy a relaxing remainder of the day onboard.

We don't have any standard hotel as long as it's a Hilton property (I have a ton of Hilton points), so we just open up the Hilton search engine and see what's available and rated well. As far as pricing - I totally get ya. I would just urge you to do the math. It may work out, it may not. It may be worth it to you, it may not (and "worth" means time and ease in addition to money, only you can decide which one is most important for you). Last time we did it in 2018, hotels outside of the airport/port area (they're essentially next door to each other) were like $50 cheaper, whereas a rental car with gas was about the same. So price wise, it was a wash. And while it added a bit of time to pick up the car and drive, it opened up our abilities to explore new places on the afternoon we flew in, eat at different (cheaper or not) places, buy some drinks at the liquor store to drink in the room that evening, grab some stuff from the store, go out to breakfast the next morning, and just have a sense of freedom.

I'd like to go against the grain here and recommend the possibility of a rental car and a hotel further afield. Hear me out here, because it's what we do every time - land at the airport, rent a car, and then the entire metro area is your oyster...go where you want, eat where you want, hotels are often cheaper with more options. Then, return the car the next morning to the cruise port (a few companies have locations at the port itself) and take their free shuttle to the dock. Just an idea that I like to share because it works so well for us.

It's getting back to normal. I've flown first class quite a bit domestically during Covid, albeit on AA, and the service has definitely come back from the April/May days. I got fairly buzzed on an AA DFW-SEA flight last month

I like the idea of "Formal Longshoremen" unloading container ships wearing tuxedos.

They're not paid by the cruiselines, but they also don't just work off tips. In the US at least, they're usually employed by the port, are classified as longshoremen (same as those that load/unload cargo on passenger and cargo vessels), and are often part of the longshoreman union. Not saying they don't work hard, they absolutely do, but they also don't completely rely on tips like the restaurant workers making $2.13/hr.

DGSDYMTS Don't get so drunk you miss the ship

Leisure travel in North America is so insanely in demand these days, I would expect high prices through 2021 for even full-capacity cruises. It's incredible. Hell, even the number of new flights airlines are adding to Florida for this summer and fall is something I have never seen before.

No way could I ever do an interior. My wife and I determined after the first time we cruised that it was balcony or nothing. If we couldn't afford a balcony, we couldn't afford that trip. We can't relate to the "you never spend time in your cabin" folks...we like people, but we also like escaping people and having a place to chill on our own that doesn't feel like a jail cell. It's the same reason we rarely do large group excursions - I see 4,000 people on the damn ship, I don't need to see them on land too. 15-20 is about our max, but we prefer doing our own thing completely. Folks also talk about using interiors as a way to cruise more often. To each their own, I get it, but to us that's a "quantity over quality" thing and that's not how we roll. We don't cruise often anyways, so when we do, we ball out. Nothing better than running out of drinks on your balcony and having to run to a busy bar for a refill...and then immediately leaving said busy bar with the drinks to enjoy a quiet balcony.