Posts

183

Joined

Last visited

Days Won

1
Recent Profile Visitors
The recent visitors block is disabled and is not being shown to other users.
Lindsay's Achievements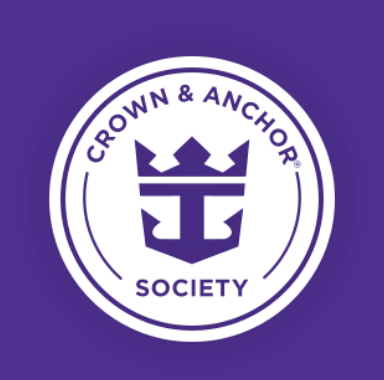 Diamond Plus (6/7)
108
Reputation
***DISCLAIMER*** I did try searching for this question before I posted! I booked a Grand Suite for next summer on RC that I am having to cancel for financial reasons. I purchased trip insurance for 2 adults and 1 child (15 at time of travel) through RC when I booked it online (without a Travel Agent). Anyways, I understand the non-refundable deposit/future cruise credit stuff. I'm getting to my question I promise...The RC agent was kind enough to remind me that I purchased trip insurance and to get with Affinity Travel (Aon) about refunding. I just placed a claim and just got all the paperwork. Before I fill all of this out, I wanted to ask - does anyone know where I can find the terms on this insurance? I thought Affinity sent me an email about it, but I cannot locate. Bottom line, I really want to know if I can get my money back or not. There is no medical reason, no death. We just don't want to go anymore. Can I get my $375 back based on canceling the trip for no reason?? Thanks!!!!!!

My friend is going on a cruise with wife. They do not have passports. They have a Texas Drivers License of course and plan on bringing with them their marriage license and birth certificates. Here is the issue he is concerned about: His wife's married name does not match her birth certificate name (obviously). Her previously married name is reflected on their marriage licence. Hence, it does not tie with her birth certificate. They cannot find her divorce decree that reflects her maiden name which matches her birth certificate. They sail 9/23. Please help with this. Are they okay? Should they require other documentation? Thoughts? Thank you!

We have paid to be there in about 14 days! It's near one of the ports on our cruise. What to do????

I would DEFINITELY let someone at RC know!!!!!! That is so scary!

I am the original poster of this post and I received the email and clicked it and was told I was on the "wait list". I am STILL waiting for the call. I've answered ALL calls and it's been SOOOOOO annoying. Since June 25th, I've listened to 10 seconds of the following recordings: Have you found Jesus... You've won a cruise... This is Audi calling from the warranty department... Do you have outstanding student loans... This is the IRS... And last but not least, no one there after I say hello 3 times!!!!! It's been oh so much fun answering all of these calls pre-recorded sales and fake/fraudulent calls. I only have 23 more days until sailing so I will continue with the answering until then. IF I get the call, the agent better hold on to their hat because I will flip out/scream/yell when I get the actual call from RC!!!!!!!!!!!!

Lindsay reacted to a post in a topic: Royal Caribbean to remove onboard credit offer from non-refundable fares ???

Yes! I would love to discuss this offline.

There is a shop in the Jamaica port where you can purchase AUTHENTIC Cuban Cigars. Whenever we go, my husband buys a box. He has smoked/given them all away and now misses his little cuban compadres. In September, I am going out of Galveston with my Mom to Cozumel, Costa Maya and Rotan. Does anyone know if there is a store at port (or beyond) where I could purchase some cuban cigars for the hubs at home with the kiddo?

Who are these people? These are probably the same people that can keep wine in their house. When I go to someone's house and they have a plethora of wine, I am like - how do you do that? We can't keep wine in our house for a collection!!!! People come over and it gets poured! But I digress...so I view the people who spend ZERO on board with the same awe. I can't imagine going on a cruise and NOT having a huge bill at the end! Much respect to you zero spenders but how do you do that???

Consider it! Liberty of the Seas is an awesome ship (one of my favorites). I am sailing on it again in September for the 3rd time. I am a little bias but it's been said before time and time again...the people you will encounter going on this ship are mostly from Texas (I would guess) and we are some VERY polite and nice people!

Oh cool about you sailing the same week! We're just gonna hang at the port.

Going in September. I am wondering the same...