Posts

16

Joined

Last visited
Recent Profile Visitors
The recent visitors block is disabled and is not being shown to other users.
MomOnTheRun's Achievements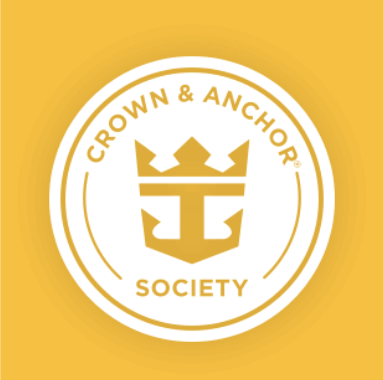 Gold (2/7)
7
Reputation
Thanks! Helps in my planning for sure.

I was just looking at the photo package, as I am hoping a picture of the family turns out - If it does I'll end up buying 4 of the same photo. The photo package says (for Explorer of the Seas) $199 for 20 photos, either printed or USB. So my question is what is the cost of just one photo if I don't buy the photo package - anyone know? And what size would it be? Trying to figure out the best deal! Thanks!

Amazing! I feel like I'm there! We are taking this same cruise in August and I'm more excited than I already was! As for the biking down - a coworker did it last year and said it was a blast.

So glad to hear the teen program is good! We are cruising toward the end of Aug, and hoping my 15 year old son finds kids to hang out with. He's social - as long as someone starts the interaction. I"m just hoping end of Aug still has lots of kids.

Looking forward to all you traveling to Alaska this month share your experiences! We are on the Explorer of the Seas in Aug.

Our first cruise was on the Monarch of the Seas in 2005. It was a 4 night cruise from Long Beach, CA to Baja, Mexico. We had driven from San Diego to Las Vegas to drop our youngest child off with family and were heading to the Long Beach port the day of the cruise. We got lost and were cutting it super close to time of departure. When we finally got there, the rep checking us in, asked where my husbands birth certificate was. I had grabbed our youngest child's birth certificate instead of my husbands. (the child we dropped off in Las Vegas) The rep was awesome, asked some questions, and my husband was able to use his military id instead of the birth certificate. First thing I did once on board... had a drink! We had a great time! Our two older kids (10 & 14) loved it and ditched us quickly. On the last night the party was on the pool deck - one of our favorite memories is dancing under the stars!

I did make reservations for all of us together, and when I look at the reservation now it does list all of us. I do think you have the right idea and I'll drop by the restaurant just to check in. Given how many issues I had, a little human interaction might be a good thing. Thanks for the feedback!

I also have MTD, and there are 7 of us traveling together. I made reservations via the cruse planner for the days I know we will eat in the dining room - will that serve as advance notice, or do I also need to let someone in the dinning room know before hand that there are 7 of us?

My vegetarian loves Indian food - so that is awesome. I'm looking forward to having (making) the family dress up one night for dinner. Good food and great photo opportunity.

What to expect.... We have MTD, and I reserved the first two days time slots. The time allotted was 2 hours, is that just to help with scheduling or does it really take that long with different courses? Two of our group are vegetarians, is there a normal vegetarian dish served each night, or would it have to be a special request? Other tips or things I should know about the main dining room? In the past we only ate in the dining room once - and we had dolphins swimming along side of us, way more memorable that the meal itself!

Hi! I'm Lori, and live in MN. So much good information here! Our first cruise was on RCI Monarch back in 2005. It was a trial run to see what we thought. We all had a blast, the kids were ready to get back on and never leave! We have also cruised NCL around the Hawaiian Islands - loved the ports, but the ship wasn't as much fun as the Monarch, although our kids thought it was amazing. Then life got in the way, and finally 11 years later we are cruising again. We are heading to Alaska in August on the Explorer! It's a big family vacation with our two (now adult kids) plus their SO's and of course our teenager. Great way to kick off cruising again!

My 15 year old son loves the wave / flowrider. He's always been willing to stand in line over and over again. While I sat in a chair, drink in hand, watching him. However, he's grown 6+ inches since his last time, so will be interesting to see how well he does. Or for that matter since we will be on an Alaskan cruse how much it's even open. He can't wait to get back on it.

Fantastic pictures and so much info! I'm heading to Alaska in August and I was excited before - now I can't wait. Plus you answered a few of my questions along the way.

Thanks everyone! This has helped a lot. Pictures only do so much.

Thanks for the advice! I was looking at the aft balcony's mostly for size, will a mid ship balcony be able to accommodate 7 of us hanging out?