Posts

55

Joined

Last visited
Profile Information
Location

The Land of Pleasant Living
Digmenow's Achievements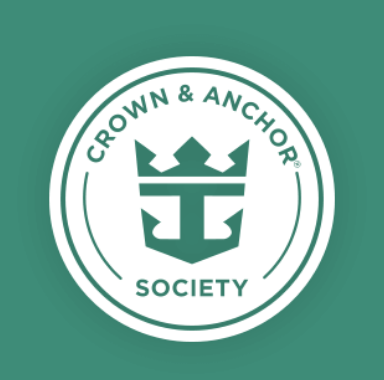 Emerald (4/7)
70
Reputation
...and, I just got a text informing me that boarding has been pushed back from 11:30 to 12:30.

@FlowBro Ty Hey Ty! Thanks so much for posting this recap. We're sailing on the Oasis this Sunday (12/09/2018) on the same itinerary. I haven't been active on this site for quite a while due to other responsibilities so this was a great way to get up to speed on what to expect next week. If you or @Twangster Fan would be so kind, could you expand on the boarding time? I saw that you mentioned the Coast Guard inspection holding things up but had that not happened, was noon the earliest you could board? We like to get to the boat a little early and were hoping for an 11-ish or even earlier boarding. We like to beat the rush when we can.

Orchids reacted to a post in a topic: Things I used to know but have forgotten about cruise ship dining.

Funny that I just caught up with this thread and saw this as I was on the phone today with supervisor Megan (after upgrading from talking with CSA Tim) from RCI to ask exactly that. I was told that when the conversion took place, ALL previously completed cruises were changed from 1 point per cruise to 7 points. They had determined that the average cruise length was 7 nights. You were then assigned 'bonus points' based on the number of cruises you had completed. Our two cruises netted us ONE additional bonus point. The problem with the 7 points per cruise calculation is that people who had moved quickly and cheaply through the tiers by taking short (2-5 night) cruises were given extra points that they would not have earned under the new system and the folks who liked long cruises (14 nights, anyone?) got those same 7 points instead of the 14 or so points they should have received! When I mentioned this to Megan, she told me that RC didn't want to have to demote people from the classes that they had reached (by gaming the system IMO) under the old accounting method. For an apples to apples comparison, someone who took 3 Four night cruises got their old '3 point' total upped to 21 points under the new system while someone who took a 14 night cruise got their '1 point' total upped to only 7 points under the new system. Does that seem fair? It makes sense to Royal Caribbean. I politely pushed Megan to the point that she became rather icy in her refusal to award points in a more equitable manner. I'll wait a few weeks and try again. I want my missing point!

I was reading the comments from the OP's link and realized there's always something new you need to pack in your luggage!

Indeed! I just knew that it was an RC ship based in Baltimore. I didn't realize that there was a ship prior to Grandeur. Thanks for the info!

Since we were swindled out of one of our C&A points when RC went from counting cruises by single points to counting by total cruise nights (currently sitting at 22 points for some inexplicable reason ), we'll be one point shy of Platinum after our December sailing on the Oasis. I was thinking that one of the short jaunts on the Grandeur to Bermuda would be a perfect lower cost way to bump out of Gold a bit earlier than we could otherwise afford. Our first trip on Grandeur, back before they stretched her, was memorable in that when the luggage arrived at the stateroom, we discovered that MsDig had somehow forgotten to pack any of her dresses (most everyone dressed better for dinner back then). I was seriously considering calling our daughter who had driven us to the terminal to ask her to run to our house, pack them in a bag and drop them off of the Key Bridge as we passed beneath! I mean really, what could go wrong? Cooler heads prevailed and we decided instead to purchase suitable dinner clothing for her in the next port. True story, though!

Digmenow reacted to a post in a topic: Need advice about packing a suit and having it pressed onboard

Be careful with steaming a wool suit. Inexperience may result in the permanent loss of proper pant leg creasing as well as severe pucker damage to the coat if the canvassing is fused (very common) instead of stitched (more expensive garments).

We spent a couple of years gifting each other with various pieces of Briggs and Riley luggage. The larger pieces came with removable mini garment bags that fit into the lids of the suitcases. That was over 10 years ago. Now they build the garment bag into the suitcase. Not cheap but it comes with a lifetime guarantee against ANY damage, just pay the shipping to return it to the manufacturer. I used that guarantee before our cruise earlier this month when a corner of the suitcase blew out on a previous trip . I discovered it a couple of months before the cruise date. They turned it around to us in under 3 weeks! My tux was immaculate when I unpacked it aboard the Jewel.

Here in 'The Land of Pleasant Living', we have no problem with height restrictions!

Reviving an old thread here. Excluding suite guests and Pinnacle types, complimentary breakfast locations on OOTS include: MDR Windjammer Johnny Rockets Wipeout Cafe Park Cafe Sorrento's (technically not breakfast but ...) Room Service Did I miss any? Also, does the Solarium Cafe become a fee venue at night?

This is how you find me on a Sea Day. Starboard in the Windjammer, in this instance.

20 minutes to The Quest on the Jewel. It's formal night but I've been in shorts and a long sleeve polo since after dinner. Sparse crowd in the Safari Club but people are trickling in. Edit: Aaaand, the second show just let out. The joint is filling up nicely! Nearly packed now. Second edit: Wow!

Just to close this out, the pack and play, though smaller than he's used to, was large enough for him to move around. We pulled the sofa forward and put the crib between it and the wall. The cabin steward congratulated our layout, saying that despite his recommendation to do it like that, most folks ignore him and put the crib in front of the sofa, rendering it unusable for seating. The room darkening curtains attached to the ceiling with small, strong magnets from Amazon and clipped to the wall with (barely sufficient strength) dollar store magnetic clips, create a tiny bedroom for the little guy. We had to pull down an opening at the ceiling and aim the back panel inward whenever he was in the crib so that all of the AC didn't blow directly down into the crib. Otherwise, sweet!

There are two Freestyle machines on the Jewel of the Seas. They are located on the starboard side of the Windjammer, all the way aft. Rare was the time they both worked but we always got our refills (as long as the Windjammer was open). Come to think of it, the two soft ice cream machines were on the port side of the Windjammer and only one worked the entire cruise as well. The ice cream line was usually long but it moved quickly.