Posts

133

Joined

Last visited

Days Won

1
Recent Profile Visitors
The recent visitors block is disabled and is not being shown to other users.
Suzanne's Achievements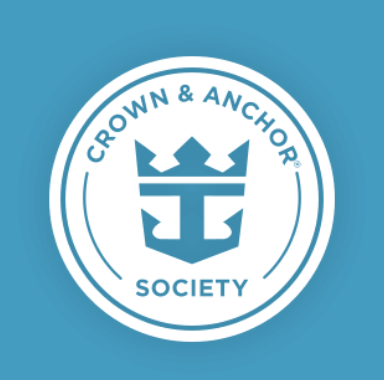 Diamond (5/7)
88
Reputation
You should be ok coming in at Hobby. There is lots of road construction on the way down to Galveston, but I'm sure the driver is aware. The traffic can be iffy, depending on the day and time. Have fun! Liberty is a great ship.

Well this must b new because they never let us do that before.

The last time I bought mine it was, but I have heard people say differently. I bought one for my upcoming Harmony cruise.

We took a direct hit from Hurricane Harvey and it was a sneeze compared to Dorian. I still get little bouts of PTSD when thunderstorms come through. I can only imagine the horror of being on an island that is literally coming apart and flooding all around you. I remember how St Maarten and Puerto Rico looked close to a year after Maria and Irma. Heartbreaking.

After watching the videos coming in on twitter from people in the storm on Marsh Island and Abaco, where it made a direct hit... Id be VERY surprised if Coco Cay is still standing after tomorrow.

Not looking good for the Bahamas. That storm is a monster. We are supposed to go to Coco Cay the first week in October. I'm glad to hear they evacuated the island. Prayers for those in the path.....

This is one of my favorite places to eat. If you get tired of the heavy high calorie meals....this place is for you. They serve things like grilled fish, vegetarian items, lots of veggies. Think spa food. I also saw the charge is zero on the cruise planner. I wanted to make reservations but I've been u able to find any link to do so.. They also serve lunch.

I'm not new to RCCL but I can't find anywhere to make my dinner reservations. Is it me? Do we now have to wait until we board? We bought the 3 night package. We are sailing on Harmony on Sept 31st.

It could, but it's a pain taking your seapass in and out all the time. Try the ones that have the hook. You can have a hole punched into the corner of your card and just clip it to the lanyard. That way you don't have to keep removing It from the plastic.

We booked this on our Oct Harmony sailing. I've noticed it is no longer showing up as an option on the cruise planner. i guess that means it's sold out?

Yum!!! I'm not a big drinker, and I love my coffee. I'm trying som of these for sure on Harmony. i do remember one cruise we were in the big theater and I was FREEZING! I ordered an Irish Coffee.....it was so strong it was like moonshine! I wasn't sure if I was supposed to drink it, or light it on fire for warmth! ?

I love love love those luggage tags. I remember the old days when you had to cover them with packing tape to make sure they did t tear off your bags in transit.

Good to know, we are going in October and Chill Island is calling my name. ?

The secret is to make friends with your barista. A good tip with your first purchase always helps. I have bought 2 coffee cards and never had an issue. I have bought all sized drinks and only had one punch for each purchase. It depends on your barista. When we were on Oasis, which has a Starbucks, I used my card there multiple times a day...no problem. I did learn you cannot use your Starbucks app unfortunately, so you can't earn stars with onboard purchases. ? The coffee cards are also transferable between ships. I had one with 4 punches left and saved it and brought it on my next cruise 8 months later and used it no problem. I haven't seen them go on sale in the cruise planner, but I did the math if I purchased my 2 or 3....ok 4 coffees a day and the coffee card came out as a better deal.