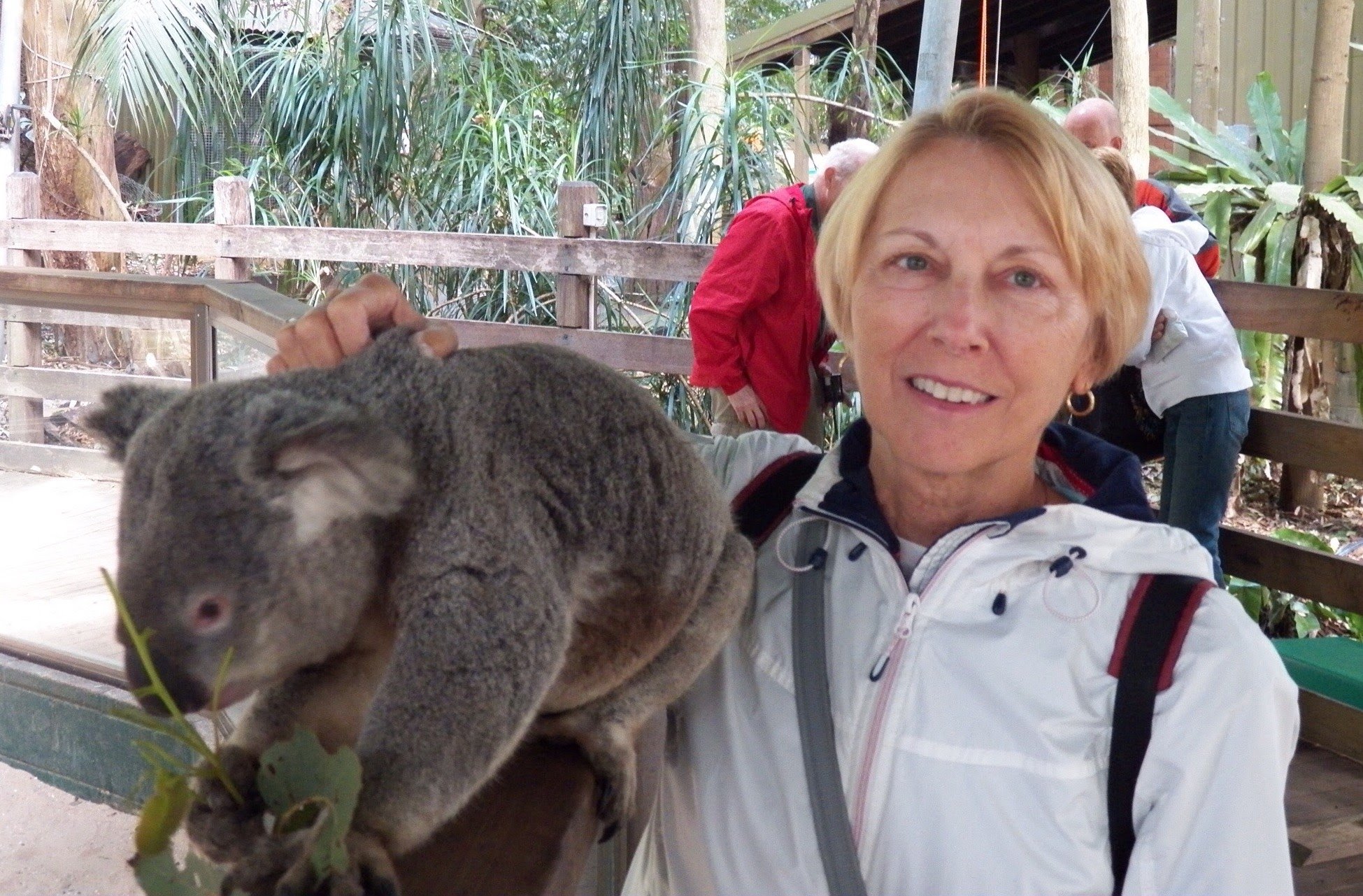 Posts

9

Joined

Last visited
Snoopsmom2's Achievements

Pre-Gold (1/7)
3
Reputation
I thought you could not use a Starbucks card on the ships. However, the other day I read you can use it to purchase things, you just can't use it to redeem anything free. What's the actual story here?

Happy to join the group of proud INSIDERS.

Our next cruise is October 6th on the Anthem, cruising from Bayonne to New England and Canada. We (sister and I) have done this cruise twice before. Our other sister lives in Portland, so we meet up with her there and spend the day together, then we meet up again the next day in Bar Harbor. Then she heads back to Portland for work (poor thing!) and we head on up to Canada. We are also booked on the Anthem of the Seas Group Cruise for July 4, 2019 (cruise #21). Between those two cruises we will be taking a river cruise from Amsterdam next April to see the tulips in bloom. It will be our third river cruise. Our first was on the Danube to visit the Christmas Markets in Germany and Austria. Then two years ago we cruised from Paris to the Normandy D-Day beaches and back to Paris. River cruising is completely different from sea cruising. On the Paris cruise there were 77 passengers so naturally the atmosphere was totally different. We enjoy both kinds equally well.

I may try setting up notifications for other groups I belong to, just to see if I get notifications from them. Worth a try...

Hello everyone! My name is Susan and I live in Pennsylvania. My sister Judy and I (both widows) have sailed exclusively on Royal (except for 2 river cruises), with cruise #20 coming up in October. We are also in the process of booking the July 4, 2019 Anthem of the Seas Group Cruise, hoping to hear from MEI Travel after the holiday. Living only 1 1/2 hours from Bayonne is both a blessing and a curse (easy access, but so tempting to book another cruise!) We were on the "Hurricane Sandy" cruise, as well as the one on the Anthem where we had to turn around and return to Bayonne due to a damaged azipod from the "Storm Mars". Can't wait to see what adventures await us in the future!

Thank you Twangster. Actually, all my settings look exactly like those you posted. I also have notifications set for Facebook proper. I guess I was hoping for something like the "whistle" you hear when a Periscope activates. No such luck, I guess.

October 6, 2018 Anthem of the Seas

I get notifications when Matt is coming onto Periscope. Is there a way to get a similar notification on Facebook? Now I just keep checking on Tuesdays and Saturdays, hoping I can catch the live blog.

We have 15 cruises on Royal but never had dynamic dining. Can someone PLEASE explain how this works?