 Posts

244

Joined

Last visited
Profile Information
Gender
Location
Interests
Recent Profile Visitors
The recent visitors block is disabled and is not being shown to other users.
cruisinghawg's Achievements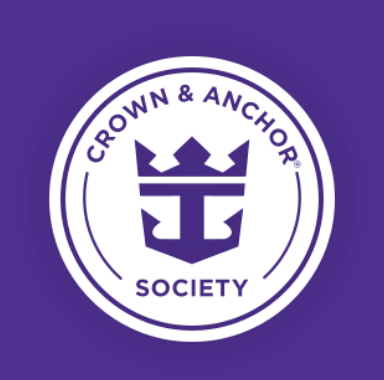 Diamond Plus (6/7)
141
Reputation
Thanks Twangster and I am really looking forward to your review of the Wonder!! This is a cruise for us and of course she is happy this is us and not a client (even though she has 2 others going with us) For some reason we have received no change for anything from RC either as the TA or guest.

DW, who is a TA, and I booked the Spring Transatlantic on the Harmony in 2021 then covid. You know the story no use to explain. It was departing on April 4th I think. Then that was changed to Allure with a departure of April 24th so we just changed to this. Then it changed again in September of 2021 to Wonder but changed the date to April 20th. We had purchased our airline (non refundable, lesson learned) before the change of sailing dates. Airline will not refund and insurance will not also citing we could not produce a cancellation letter from RC (first problem). We never received a letter but just heard of it through the grapevine so to speak. RC then sent out a memo stating that they would reimburse up to 400 per person for international flight. DW has been on the phone with RC for at least 12 hours total after just hanging up on them as they have moved her from person to person and are doing everything in their arsenal not to reimburse us. Any help would be appreciated on who to get in touch with or call.

Okay we really want to go, but DW is a TA not associated with MEI, is it possible she could book ours and link with the group?

We had a JS, J4 on deck 7. It had a spilt BR arrangement with a tub, shower (separate) and sink on one side. Across the "hall" was the head with another sink. Our bed was just after the bathrooms and living area was next to balcony.

If you are coming south on 95 look for a room around Vero Beach or Fort Pierce. They are usually less expensive if that is important. That will be a 2 to 2 and half hour drive to park. I have had great success parking at park and go on Eller. It is conveniently located at the end of I-595, there is a traffic light and a sign telling you to make u turn onto a service road that brings you right to the lot. 7 bucks a day last I looked.

Just talked to our friend from India that is suppose to board the Wonder on the 29th. He has not heard about the ship leaving on the 27th and is still planning on arriving in France on the 29th. So RC has told him nothing.

I guess you missed perhaps my poor attempt at humor. Also, just thinking out loud here, Maybe RC has in fact anticipated this issue and moved WOTS to Marseille approximately 2 months ago and will remain for another 2 months. This quite possibly will give enough time for any issues in the supply chain.

So they are having supply chain issues in Europe also?

What makes ultra class is the suite area. The Chinese are a caste system, the uber-wealthy do not mix with us commoners. I believe the area where the 2 story suites were is where the the new area is. It will have its own restaurant, swimming pool and bar. Perhaps someone else could clarify this

We just got off 2 weeks ago and the shows were the best I have seen on any RC ship and we have been on many, so check them out. Also we eat in the solarium bistro for breakfast and lunch most days. If one has never been on an Oasis class ship they do not know its even there. Also at night we usually finish at the Trellis bar in CP. Quite and peaceful.